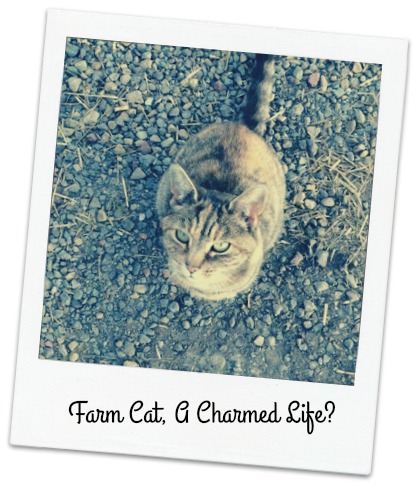 I suppose on the face of it, the life of a farm cat doesn't seem very charmed. They are out in all weathers fighting for survival.
Not our farm cats.
We do have quite a few but they all have their own territories and we love them all.
None more so than Rocher.
We have had Rocher for two years. My niece found her as we were on the look out for more cats as we had a bit of a mouse problem. It's a farm, it happens.
Rocher's owners had had enough of her because apparently, she kept climbing their curtains. I thought that's what cats did, but I digress.
She made the coal shed-the little building next to the house her home. Complete with bed, brush, litter tray-a whole array of luggage baggage.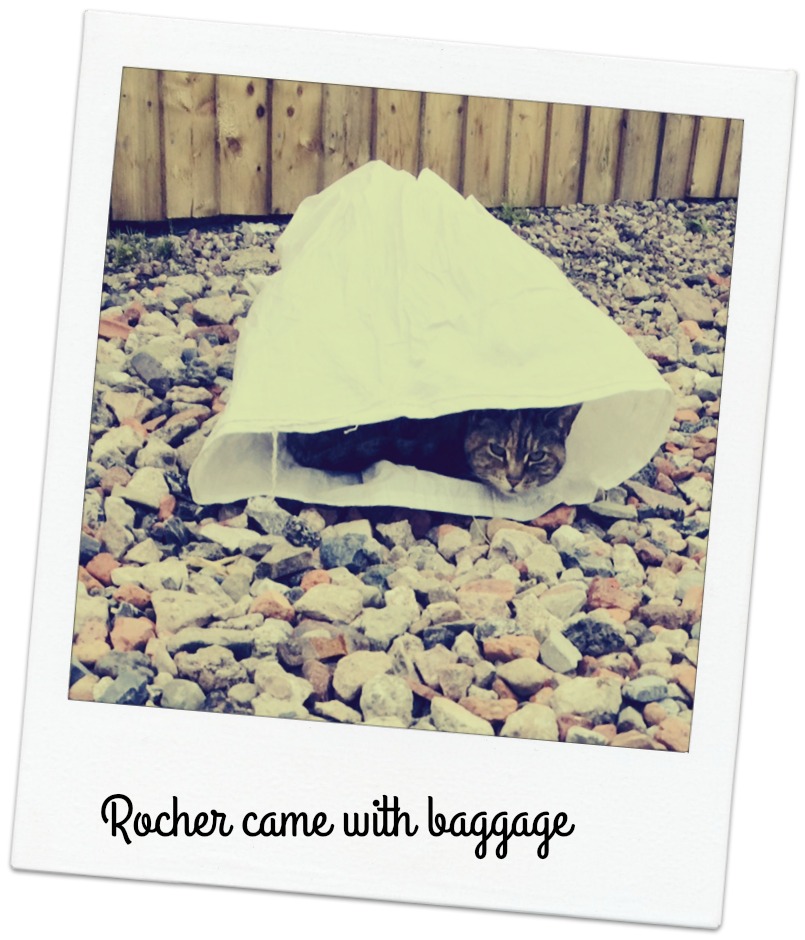 We let her in and out through the door but sometimes she gets her exercise by scaling the wall and getting through the roof. It aggravates the dog and is quite funny to watch.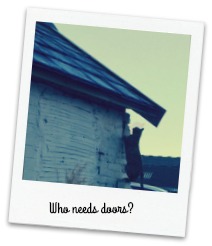 Aggravating the dog is one of her favourite pass times.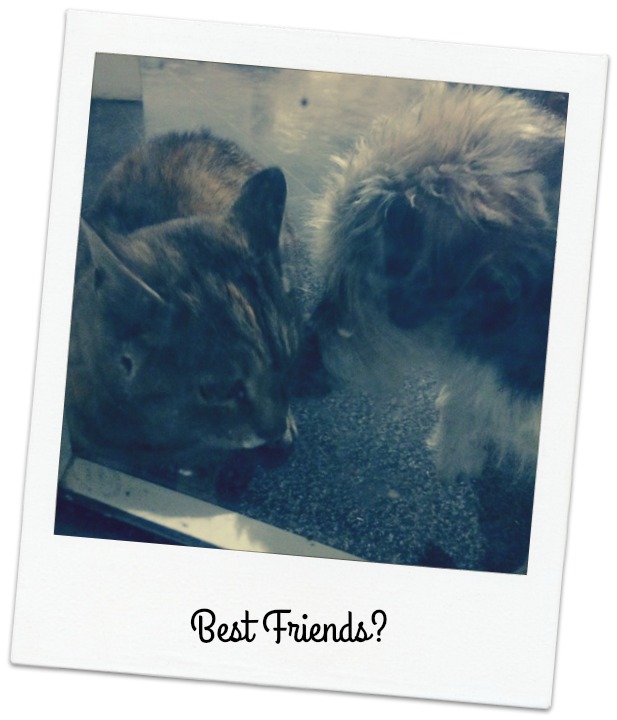 Rocher is the only cat that Rosie the Jack Russell will tolerate.
I say tolerate. There have been a few scraps but it is always the dog who backs down.
Rocher is the best cat we have ever had. Friendly, funny, loving and, most important of all on the farm, since she has been in residence, we have not had any 'visitors' in the house.
I suppose it must have taken a bit of getting used to going from pampered house cat to, well, pampered farm cat.
She definitely knows what she wants.
She won't eat any old food. It has to be Whiskas. Not even any Whiskas. It has to be Whiskas Cat Food. She does a great job for us so who are we to question her food preferences.
She goes on adventures. Stows away in visitors cars if they leave the windows open or the doors open for too long.
She makes herself known if she wants anything by sitting outside of windows.
If she knows the dog is downstairs, she has been known to appear in upstairs rooms having entered through an open window.
Farm cats need looking after more so than house cats. They are the cool kids of the farm campus. Their PE lessons take a lot to be desired.
As well as the so-called friends they hang around with-taking unknown substances at any given opportunity.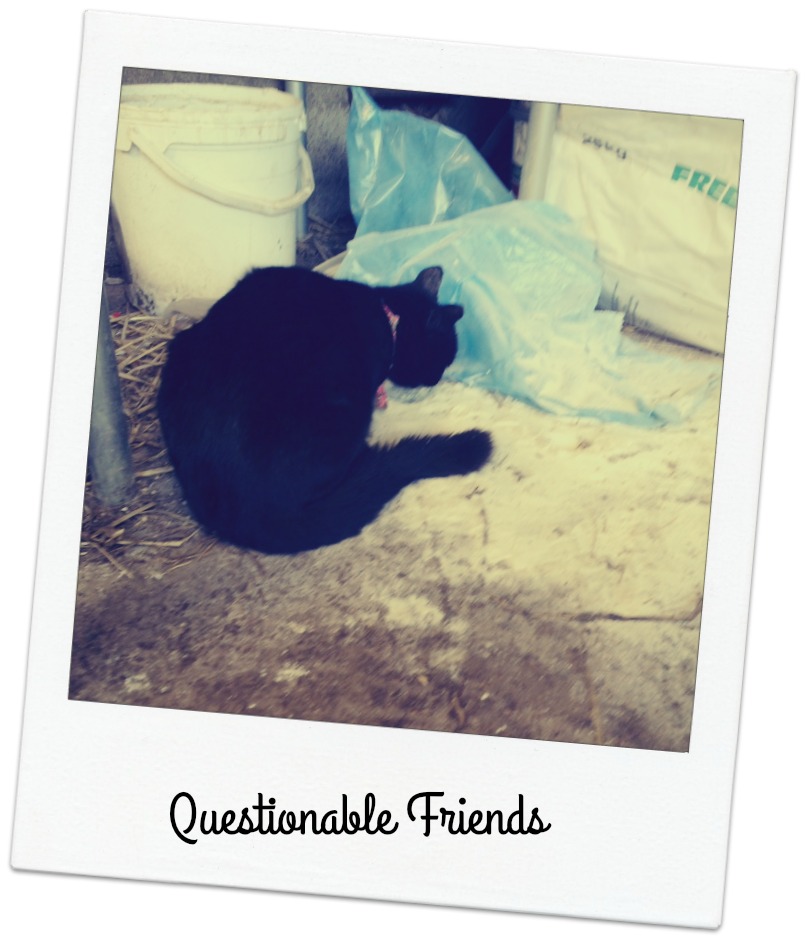 Some people are under the impression that if you feed farm cats, they will not catch mice. This is not so.
If you don't feed farm cats, they will be in no condition to catch mice.
They need something nutritious. They are the extreme-sports people of the cat world.
That's why we feed out farm cats Whiskas.
While Rocher was not born on the farm, she has definitely earned her farm cat status and we wouldn't have it any other way.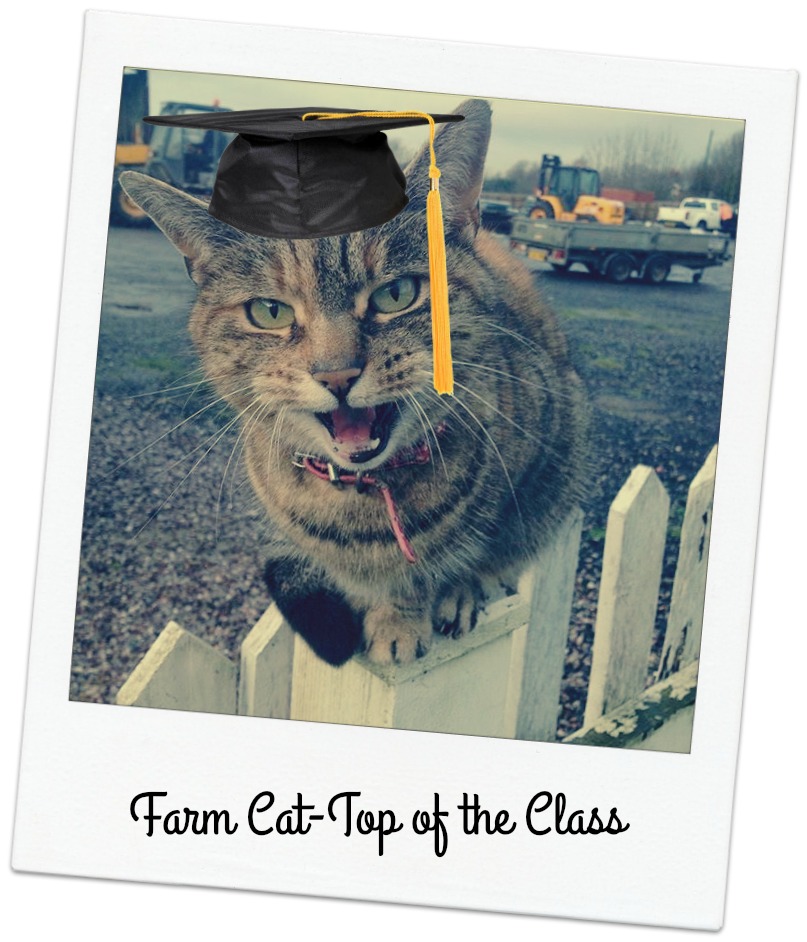 If you want to ensure your cats are in tip top condition, check out the Whiskas website as their YouTube channel where you can find feline-advice, whatever their age or background.
We were asked to create this Kitty yearbook on behalf of Whiskas but, as always, all opinion and artistic license is my own. Oh and the questionable white powder is powdered milk for lambs so don't be worrying.