When you think of farming, I think you automatically think of arable and livestock and it is easy to forget that here in Britain, there is a thriving flower farming industry too.
This month's Women in Farming is Debbie Hutchinson and her sister Melanie who run Twisted Sister Flower Farm and Floral Design Studio.
Flower farming was a life choice for Debbie as both she and her husband were in the Army. After retiring in 2013, the couple were looking for somewhere to settle so that their teenage children Megan and Charlie could finish off their schooling in one place and set down our roots.
They were looking for a bit of land, at first just looking for about two acres, but they found the smallholding in the north Herefordshire countryside and, although it had a bit more land than they were looking for, they fell in love with it. The land and the old farmhouse were a little tired so they threw themselves into making it livable and started their journey with the dogs in tow.
On the smallholding they raise Ryeland sheep which is the local breed, Sebastopol geese, various chickens, five beehives, turkeys for Christmas and pigs for meat.
They started their new venture towards the end of 2017 and this is their first year as a flower farmer.
Twisted Sisters has two sides. Debbie grows the flowers and her sister Melissa handles the floral design, weddings and events.
Melissa has a design background and loves nothing more than fettling with beautiful, seasonal, garden fresh flowers to create romantic and dramatic displays of delight.
Debbie's husband is jokingly known as Dick Strawbridge as he is instrumental in setting up all of the infrastructure for the flower farm (building polytunnels, installing hundreds of metres of rabbit proof fencing, 100 foot deep borehole and all the associated plumbing, irrigation and getting power to the area.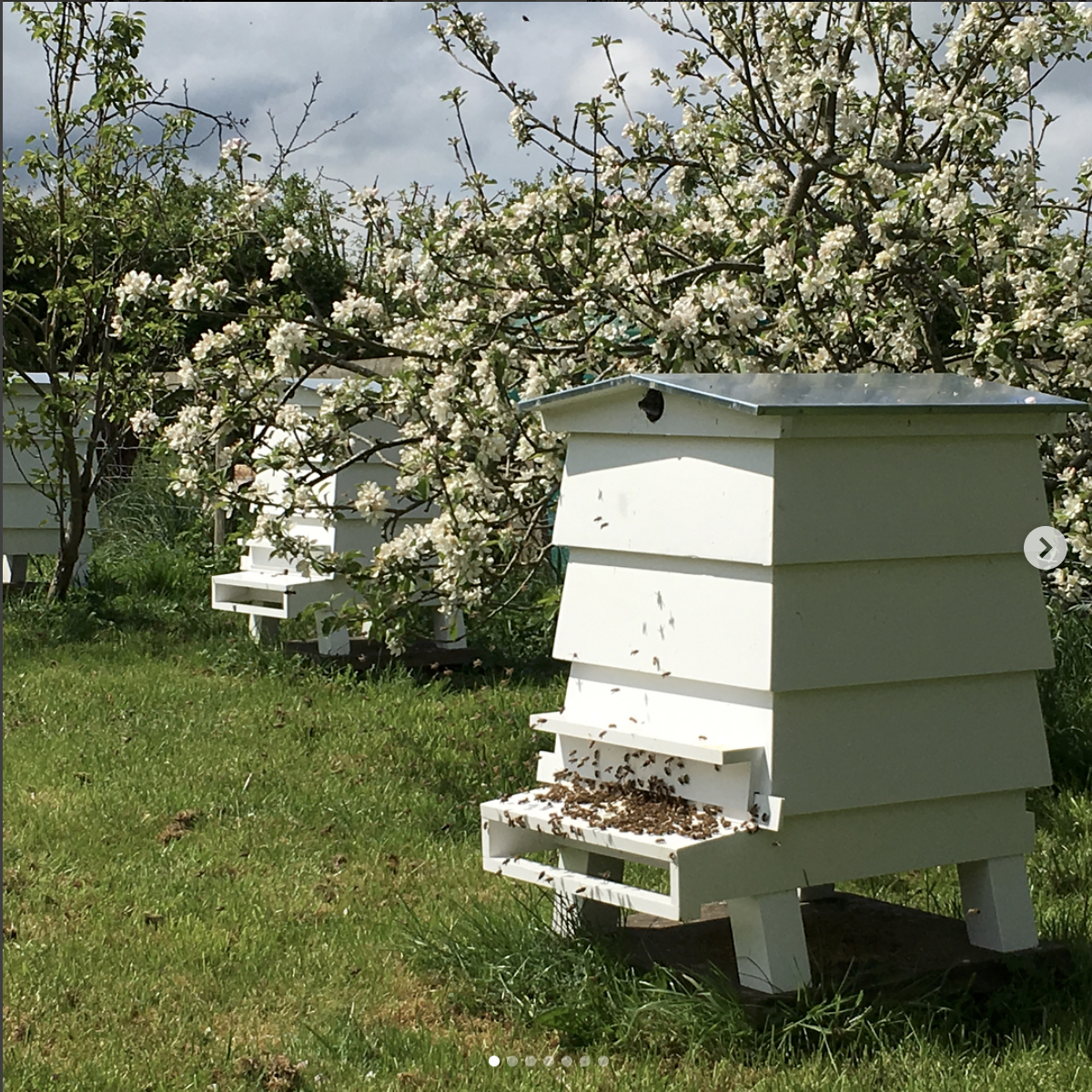 "We're a nation of farmers, of gardeners, of flower lovers and our cut flower industry is worth 2.2 billion pounds each year," said Debbie.
"Unfortunately, if you look in shops and supermarkets, our florists, and our flower wholesalers, and you'll see that unlike in the last century, when we grew the majority of the flowers that were sold in this country, British growers are now down to between 10 and 15 per cent of the market. Most of the flowers available for sale in this country are sadly imported.
"There are also very few varieties that are available. Your supermarket will probably have daffodils, and tulips, alstroemerias, lilies and stocks, sunflowers, gerbera and roses, but then you have to start thinking quite hard to get different varieties that are likely to be available.
"Florists try hard to stock a wider range, but even they are stymied by the wholesale market that only takes flowers that are hardy enough to be transported round the world via Holland, and those flowers may be six to eight days since picking before they get to our retailers, let alone our homes."
Debbie says the artisan growers and florists who make up the members of Flowers from the Farm www.flowersfromthefarm.co.uk are trying to stop and reverse that trend.
"So next time you want to send a thank-you bouquet, when you want to celebrate, or commiserate, or just make the kitchen table look beautiful, take a look at our pages of Flowers From the Farm website and use them to buy local, lovingly grown blooms, and help the British Flower industry grow again, as well as filling your house with beauty."
Debbie says starting the flower business has been a fantastic journey, but the realities are that they will not earn any money until the flowers grow and they can sell them.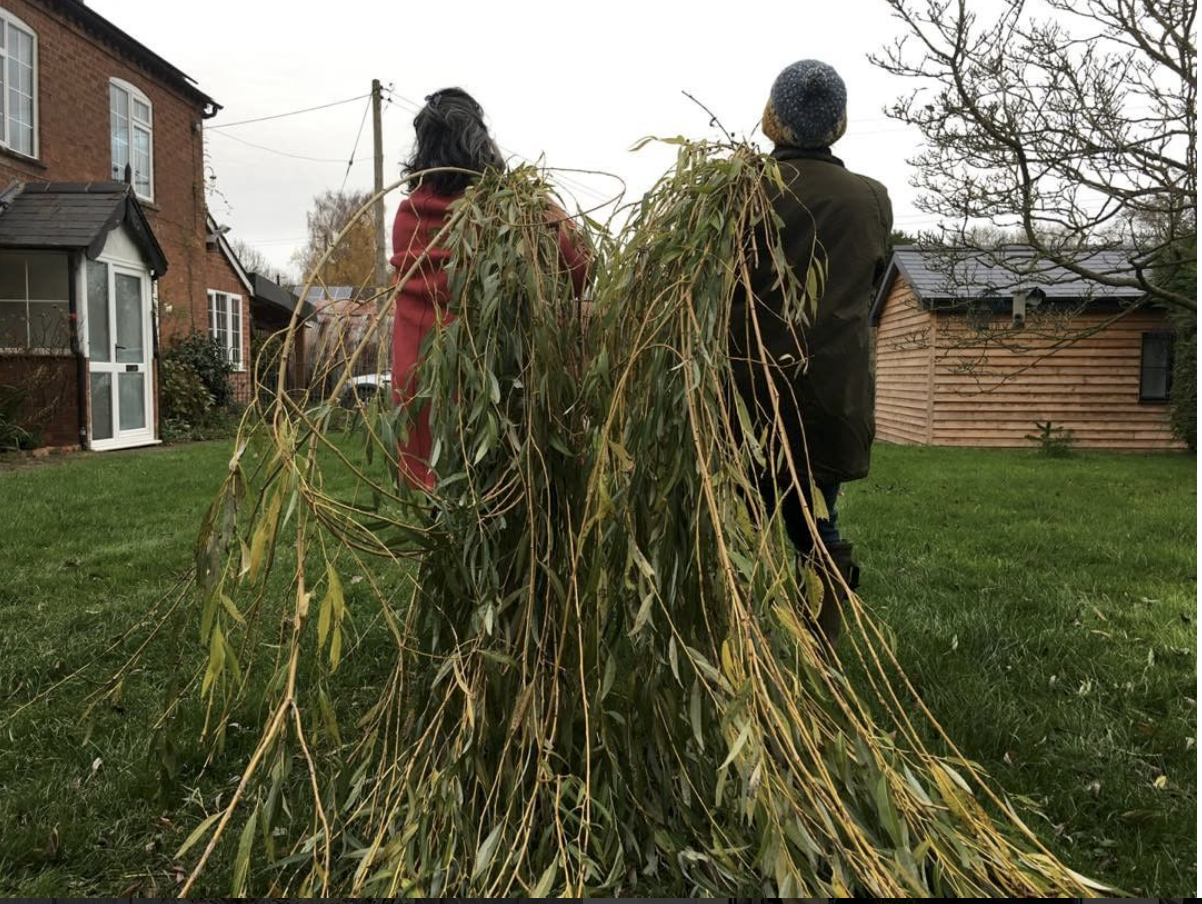 "We are also trying to grow and arrange the flowers as environmentally friendly as possible. We use our wool to mulch some of the plants and we do not use traditional floral foam as it is a plastic product and it is not biodegradable. "Although it breaks down into smaller pieces, those fragments will exist for an unknown period of time. Very little is known about it and no studies have been undertaken to examine its effects and ecological impact.
"Flower arranging is the only application for this type of water absorbing foam. Thankfully though, many in the industry are becoming more aware and responsible in their practice so things are changing for the better."

Debbie says she loves every part of life on her smallholding. She says it is hard work but that there is no better feeling than finishing a day's work covered in mud but knowing that you have completed a 300 metre rabbit proof fence, or getting up in the middle of the night for lambing.
"Each day brings plenty of frustration but also excitement and plenty of enjoyment if you are willing to out your heart and soul into it.
"It is not for the faint hearted, but I would not change it for the world. Each day brings with it plenty of frustration, changeable weather which causes its own problems."
I always try to buy British flowers as much as I can. Don't forget you can support British farming in your vase as well as your table.
Follow Twister Sisters on Instagram, where their beautiful photos will transport you to their small holding. The photos really are beautiful. They are also on Facebook and their is website www.twistedsisters.co.uk

If you would like to take part in my Women in Farming feature or know someone you would like to nominate then do drop me an email at ne************@ya***.uk.