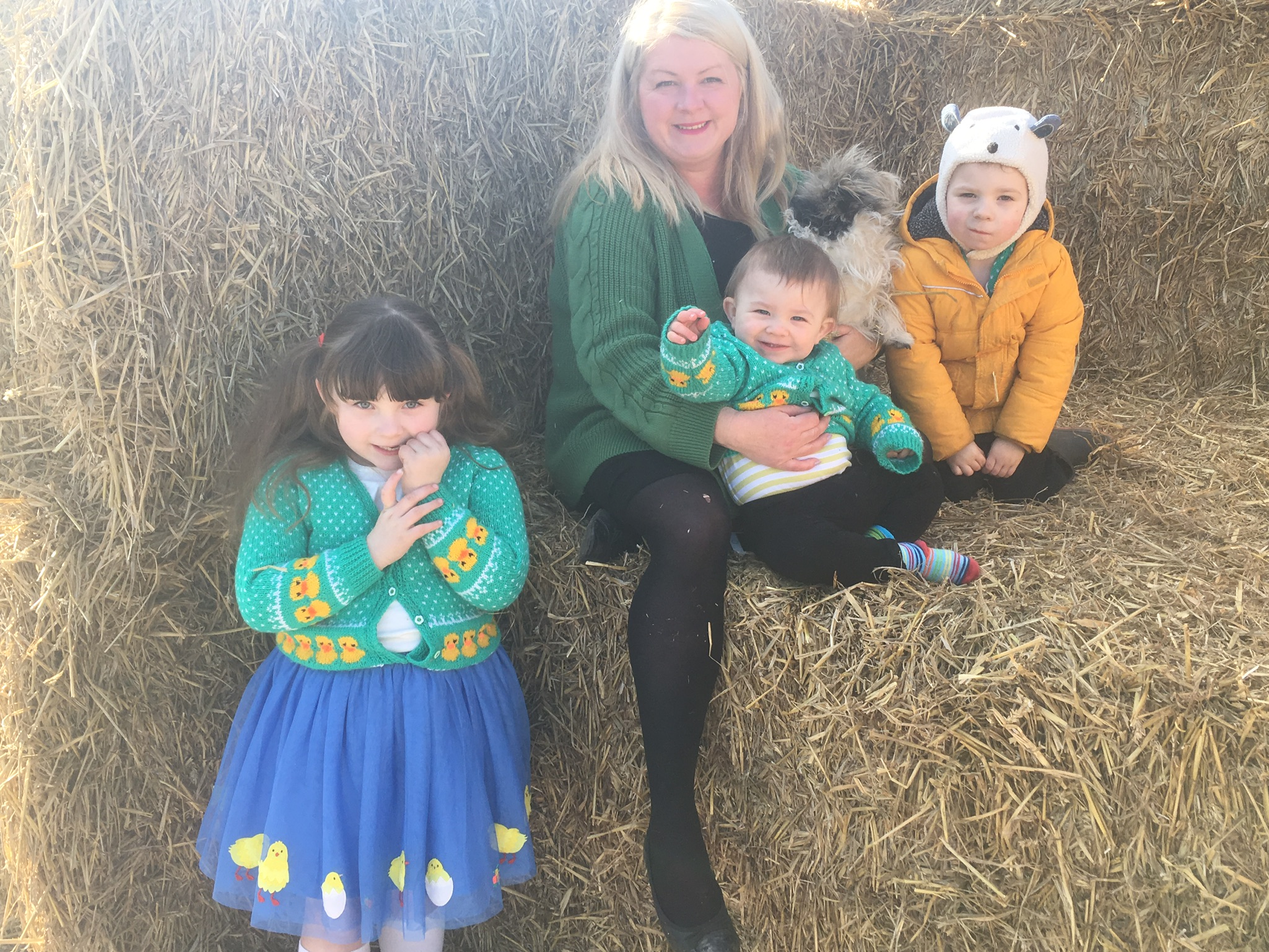 I didn't grow up on a farm. In fact, the closest I had ever been to a farm was a school trip when I was about seven. I remember the farmer asking if anyone would like to hold a piglet and I ran at him.
I have always loved animals though and I did want to be a vet but the fact that I was better at English than science seemed to scupper that plan.
When I was younger, farming never even crossed my mind. I didn't even question where food came from-unless you count the supermarket shelf.
In 2006, I met my husband, the farmer, and all of that changed. I saw the work he put in and the love he had for his vocation and I began thinking about farming and food and the relationship ordinary people have with it.
I asked a lot of questions. I still do. He never tired of answering them for me though.
The life of a farmer isn't always as exciting as baby animals though. There is plenty of mundane stuff which happens too.
Days are long. Tasks are never ending. There is no respite. No one else will do it.
Life can be hard. We don't have holidays. We are accountable for so many things and the lives of our many animals-farm and pets are in our hands. That is a big responsibility.
There is no point being married to a farmer, in my opinion, of you aren't prepared to roll your sleeves up and help him. If you can't go on a date night, you get creative and bring the date night to the lambing shed, the tractor or wherever he is.
We experience the rise and fall of lamb and wool. The rise and fall of feed and costs
We experience years when many lambs don't make it and that cuts into our profit for that year but more than that, the loss of any animal weighs heavy on our shoulders.
After Christmas, I bought myself a lovely handbag I had my eye on from Joules. Every time I open the bag which, let's face it with three children is a lot, I see the Joules catchphrase- 'Established in the fields of Great Britain.
I can't help thinking that I have quite a lot of common with my Joules bag.
I may not have been born on the farm but I feel like it is where I was meant to be.
I love every second. The good and the bad. We keep going. Every day. Every year.
Our animals rely on us and we look after them every single day without fail.
It is a labour of love and I am so grateful to be able to bring my children up on the farm.
The fresh air, the outdoor life, the contact with animals and even the germs. It really is the best thing for children and I will never not, thank my lucky stars.
They learn valuable life lessons they wouldn't learn anywhere else. A hard work ethic, the cycle of life, nurture, nature, patience and tolerance.
Not everything they learn is good. Some times lessons are harsh and I think non-farm kids may be surprised about the things our children are aware of. When one of the boys was three, he could make the best animal noise of the Billy goat when he is looking for love. He announced that eggs come from a chicken's bum when we were in the supermarket and he corrected other people when they said they like his tractor but he says it is not a tractor, it is a digger.
I may not have been born into a farming family but, just like my Joules bag, I feel I too found my purpose and I too was established in the fields of Great Britain.