Recently, I took part in a twitter discussion on parenting stigmas.
My, do we live in a judgemental world.
It seems mothers can't win no matter what they do and guess who our biggest critics are? Other mothers.
To be honest, you've barely come down from the euphoria of giving birth before it starts.
Mums in the beds next to you in hospital are gloating that their baby slept through while you were wondering what to do with the crying bundle that they've trusted you with.
From the discussion, it seems single parents and young mothers feel they get the most flak. I've seen it myself where older people look down their noses at young girls with prams-especially on public transport-I have no idea why. The ironic thing about this is that surely the older generation  were more likely to have children younger themselves so I have no idea why they think these young women are deemed inferior.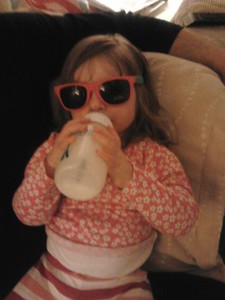 Next up is breast versus bottle. I was under the false illusion that it was women who choose to bottle feed who were getting abused for somehow depriving their offspring, but no. Breastfeeding mothers are also under scrutiny. Just this week, the terrible story emerged of a woman being labelled a tramp for breastfeeding her child in public. It seems all baby feeding is destined to be banished to public toilets. I didn't realise it was a crime. Surely no matter how we feed our babies, the very people who complain about breastfeeding in public would complain even more about screaming, hungry babies. If we're going to ban baby feeding in public, we should also ban walking and eating at the same time. If a nipple offends, so too does a dribbling, crumb dropping glutton who spits sausage roll crumbs all over the pavement (and I am not referring to the under-fives).
The working mother versus the stay at home mum (SAHM) is a nasty faction. Forget breastfeeding. This really is where the fur flies.
On one hand you have them women who work full time who say things like: "I've become a successful leader in my chosen career" to the women who don't mind putting their careers on hold  to bring up their children. Are both working and SAHMs just jealous of each other? One wants to be at home more, the other wants to be out at work more and then there are the ones who enjoy what they do whether it be in the boardroom or the nursery. The animosity which is present between these groups of mothers however is quite scary.
Is it the government's fault? SAHMs are viewed as lazy people who have given up on their dreams. While working mothers seem to get all the perks just for leaving their children to earn money.  The fact of the matter is, it is just not socially acceptable any more to stay at home and look after our children. It is much more acceptable to go out to work and pay someone else to do it for you.
Motherhood is not seen as a viable occupation. What people don't see is that working mothers are still mothers. They just juggle work and home-life. Similarly, SAHMs still work very hard.
I work part-time and I always make the point of saying 'I work in the office two days a week' because being at home with a toddler (and a farmer) is not an easy task. I personally feel mothers, in both paid employment and at home with everything in between, should give themselves (and each other) a break.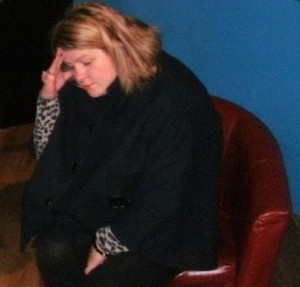 Not satisfied with tearing shreds out of each other, mothers then go on to compare their children for the sole purpose of belittling and turning their victims into worried, emotional wrecks.
'Does he sleep through the night? Is she potty trained? Can she count to ten? Is he walking?' Whether you're at the baby-weighing clinic, the playground or the school gates, this constant bickering and one-up-(wo)manship, happens day in, day out. So what if my child does ballet but you would rather send them rock climbing or fencing.
Get. A. Grip.
Someone told me that most children walk, talk and are potty trained before they go to school. It is hard if your child is slower than others but in most cases, they will get there.
As mothers, we already scrutinise every single thing we do as a parent. For goodness sake, let's stop doing it to each other.
We all have enough to deal with in our lives without this added burden. It is just ridiculous.
If you don't like the way another mother is bringing up their child, I have some advice for you. Go and walk a mile in their shoes.