The last time I can remember visiting a Beefeater restaurant, the logo looked like a
Pacman and I got a free cup with a special hole on the top for a straw.
When we were invited to review the newly refurbished Micklehead Green in St Helens, we went along not knowing what to expect.
The pub itself looked lovely from the outside.
As we waited for a table, my eyes were drawn to all of the cow and farm memorobilia dotted around the premises.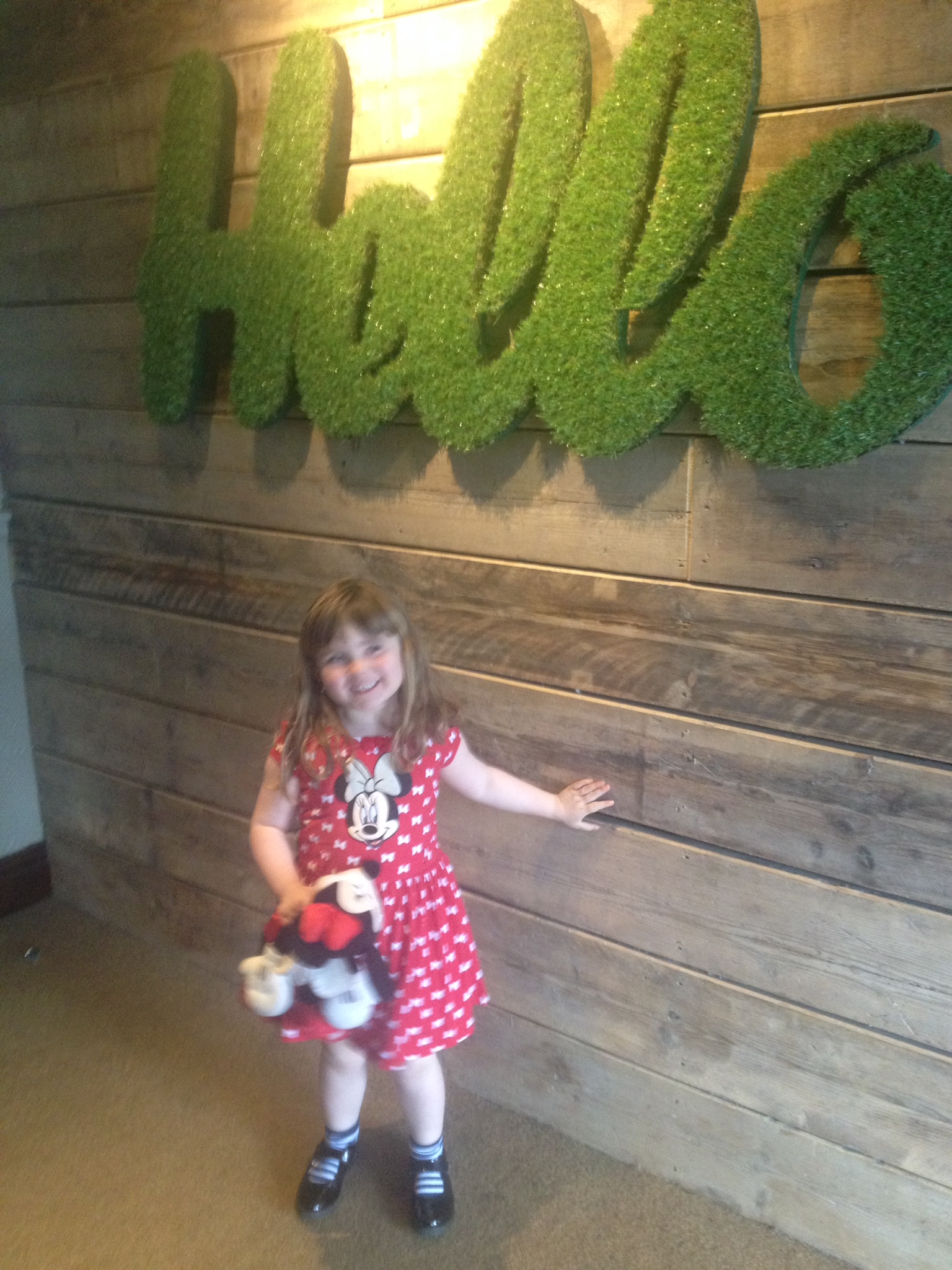 Could it be any more perfect for a farmer and his family?
We visited on a Sunday and the car park was full but, because of the way the eating area is designed, it didn't feel full.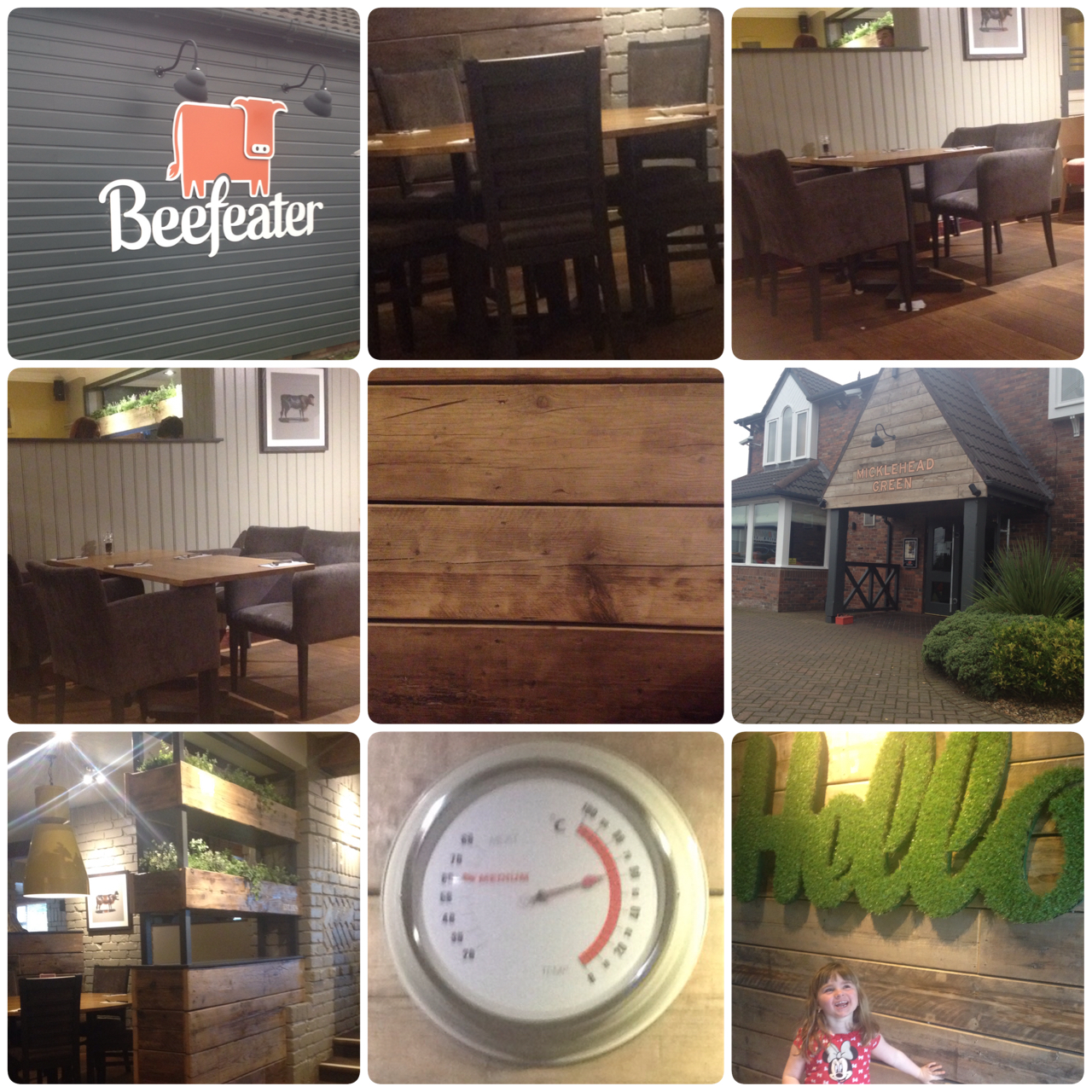 You know some restaurants, you can feel as though you are actually sitting with the people on the next table? There was none of that here.
I liked the fact that some tables had regular dining chairs.
While others were more like lounge chairs.
We were shown to a booth which was great for keeping Boo from running around.
We ordered drinks while we looked at great menu.
The children's menu had much more choice than other places we have visited and Boo chose sausage, chips and beans.
We all like nachos and, while they were not on the adult menu, they were on the kids menu so we had them.
We were asked if we would like to have the children's meal with the starter or with our main course which I thought was a nice touch.
We asked for it to come with the starter which, in hindsight was a bad idea as when our meal arrived, Boo had almost finished hers. We won't be making that mistake again.
I went for the Veg-Out burger which comes with fries and slaw. The sauce on the burger was delicious and it was the best burger I think I have ever had.
As a treat, hubster went for the fillet steak-also with fries. He said it was the best steak he has ever had and believe me, from him, that is a compliment. As a former beef farmer, this man knows his steak.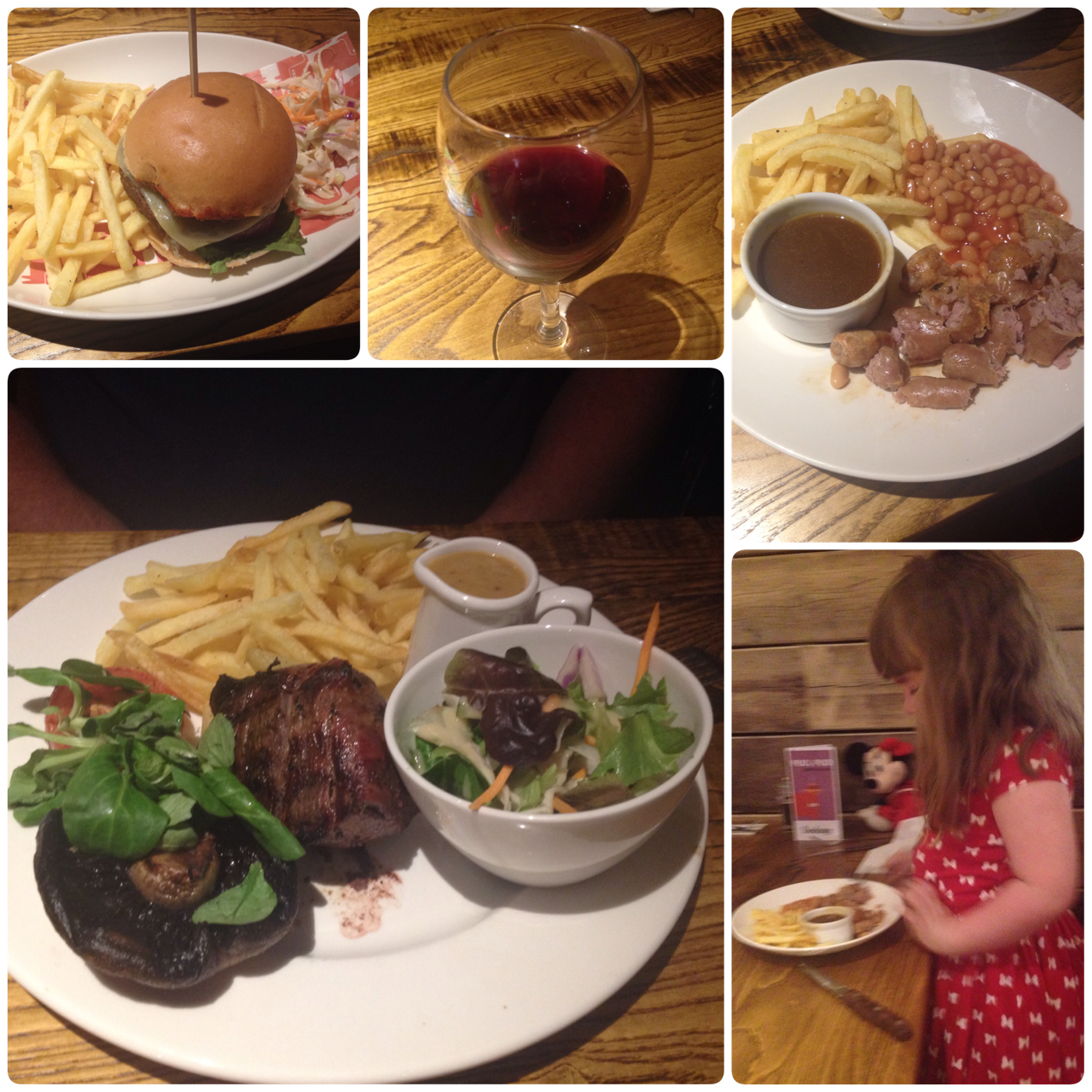 Boo did get fed up during our main course but our trusty waitress came to our rescue and whipped up a lovely desert for her. That kept her quiet, long enough for us to finish our meals and have desert. All of which was yummy.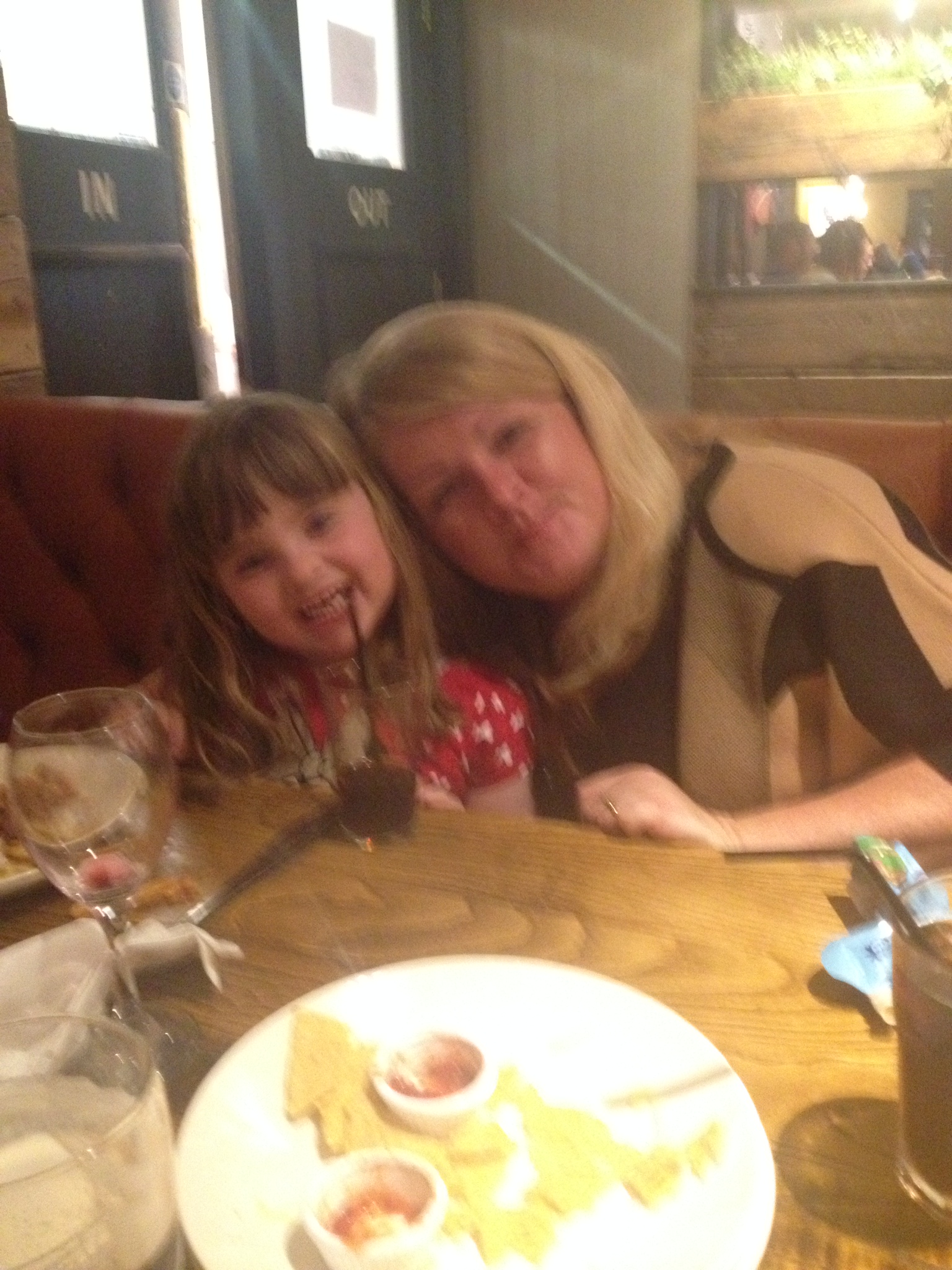 Baby G even got his first taste of ice cream and I am positive he will be looking forward to his next taste.
Both Hubster and I are still raving about our visit. Our meal (cooked by me) the night after just didn't compare.
Due to my rubbish directional skills, it took us ages to get there but, when I realised where it was, it only took us 10 minutes to get back.
It really is top of our list of great family dining in a nice atmosphere and, we are thinking of copying some of the decor in our farmhouse, it looked so good.
*We received a voucher to review the Micklehead Green Beefeater but all opinions are my own.