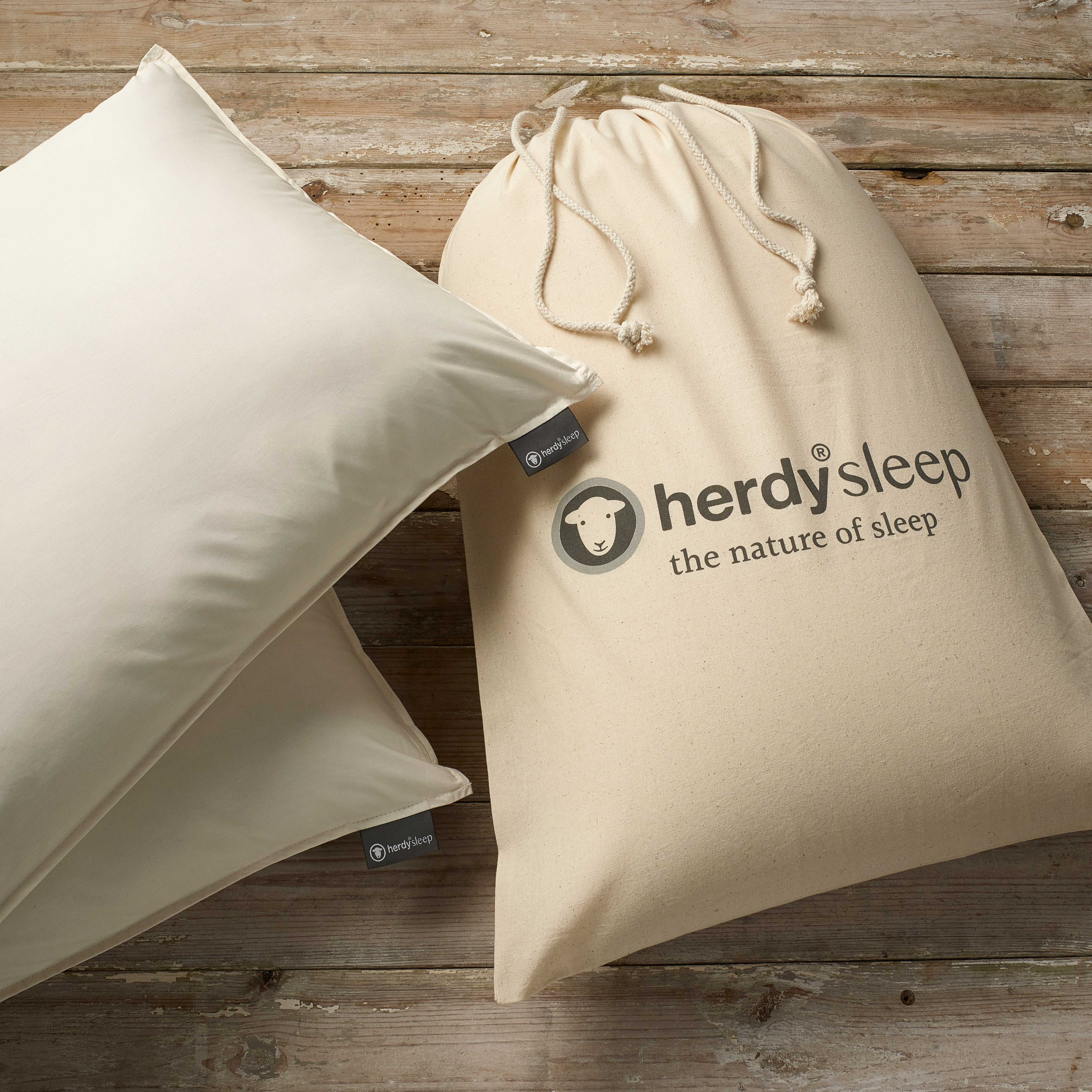 Everyone dreams of a good night's sleep. What if your slumber could also help farmers?
If you buy a pillow from Herdysleep, you will be doing just that.
From the founders of Lake District brand Herdy, Herdysleep began using fairly traded Herdwick wool to make award winning mattresses and has recently expanded to pillows too-the whole (sheep) sleep package.
I suppose it was the logical thing to do. Mattresses are only part of the Herdysleep experience. Pillows were the next step.
The company itself (along with its sister brand, Herdy) have one of the best ideologies I have ever seen in a business.
For the bed products, they combine responsibly sourced natural materials with a level of luxury and craftsmanship which is so unique.
Inspired by the magnificence of the Lake District and its woolly residents, Herdy and Herdysleep are lovable brands created around the iconic Herdwick sheep.
With responsibility woven into the fabric of the company, Herdysleep champions sustainable rural community projects in the Lake District and works with local businesses where possible through the Herdy fund.
Their responsibly sourced and traditionally made products are designed to give you a luxurious, natural sleep. Made with fairly-traded Herdwick wool and over 6,000 pocket springs in a king size mattress, you're sure to wake up happy.
I received my Herdysleep pillow and marvelled at the simple yet beautiful reusable bag it came in.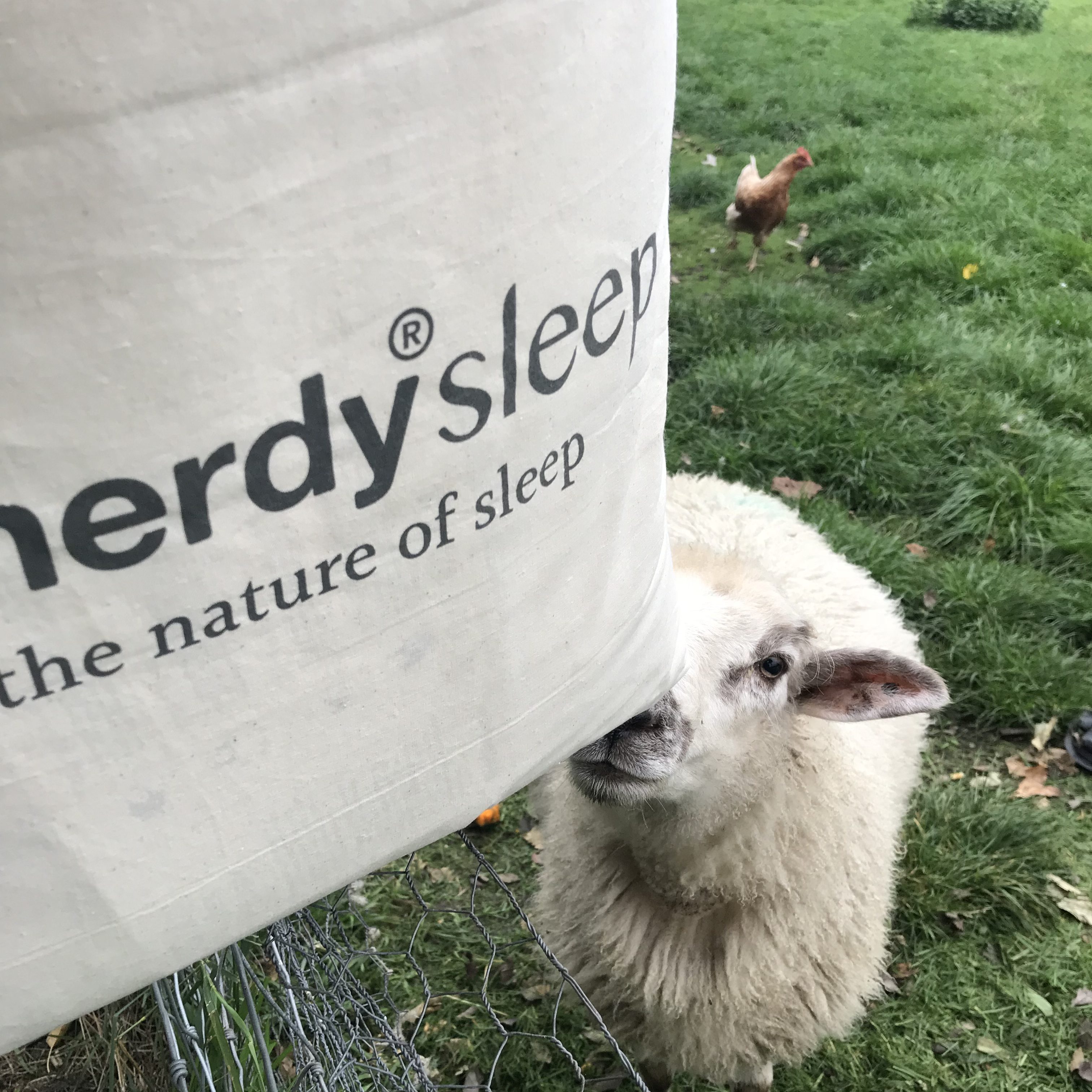 The woolly goodness is encased in a 100 percent cotton cover and a very cute label with their iconic sheep on it.
I am a side sleeper so I was advised to opt for the firm pillow but they have a medium one for people who sleep on their backs.
The farmer was looking at my pillow longingly. He has a mountain of pillows to my relatively normal two but I held out and squirrelled the Herdysleep pillow and put a pillow slip on it quickly so he didn't know which one it was.
Now the most important part, the sleep. The pillow is firm but not too firm and I took my usual pillows away to try it out because it is so plump that I felt I didn't need another one.
I had thought there may have been some odour surrounding the pillow-I know what the smell of sheep and sheep shearing smells like after all but, I am pleased to report there was no smell of sheep at all.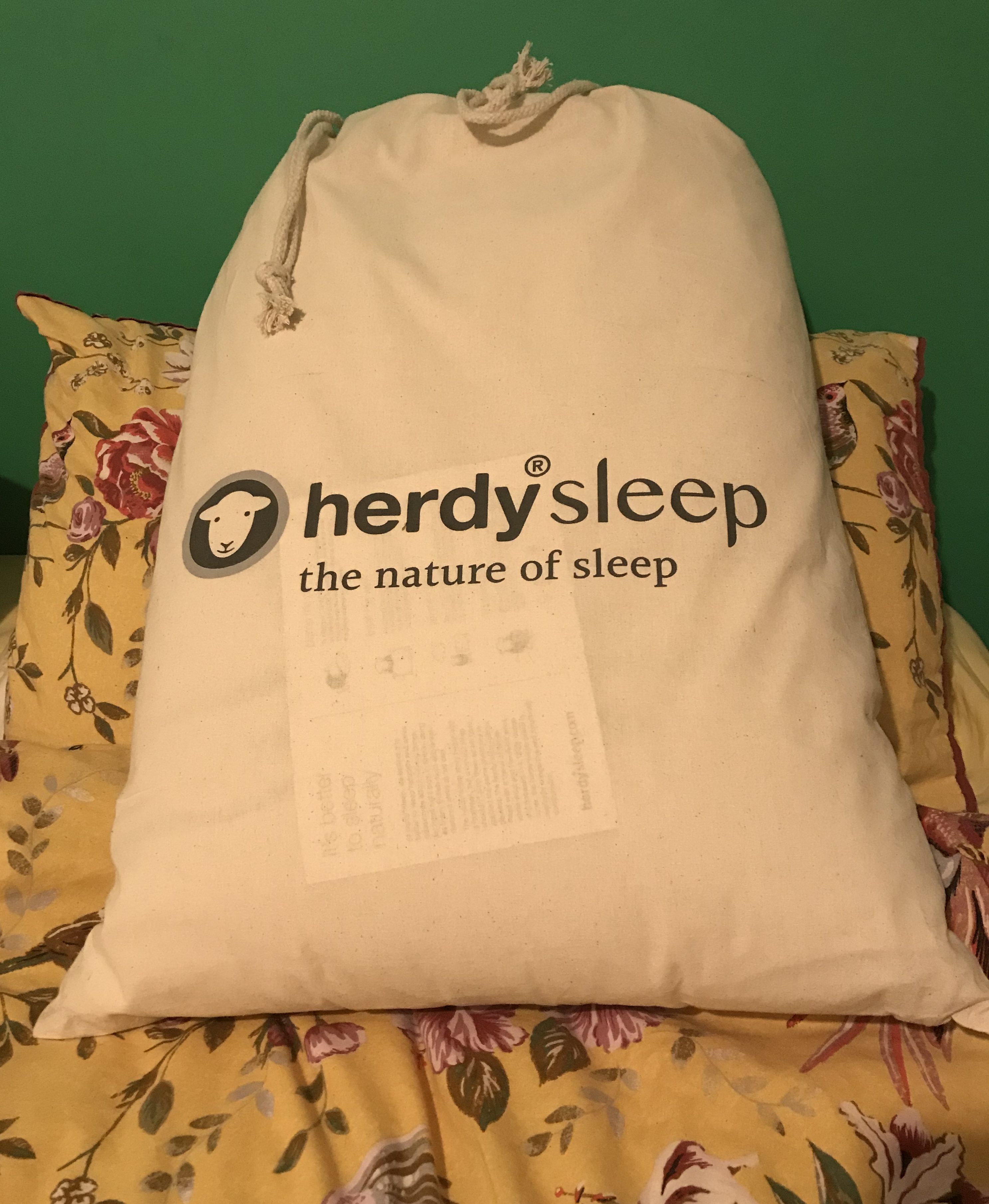 I'm not going to lie here, I have a 19 month old child who refuses to sleep so I wasn't holding out much hope but, with a bit of bed (or cot) swapping, I ended up with a little bed sharer at some point during the night and he seemed to also approve of my new pillow which is actually large enough for the two of us.
For me, the feel and practicality of the pillow is only part of the story. It is the thought and process which goes behind it that wins it.
Farmers notoriously struggle to get a good price for their wool but, for the farmers who supply Herdysleep, they get a fair price for it and that makes me feel fantastic.
Due to the nature of their manufacturing and the fact that it is all done in the UK using age-old techniques, by buying Herdysleep products, you are helping to preserve traditional crafts and skills that have been nurtured here for hundreds of years.
What a brilliant company.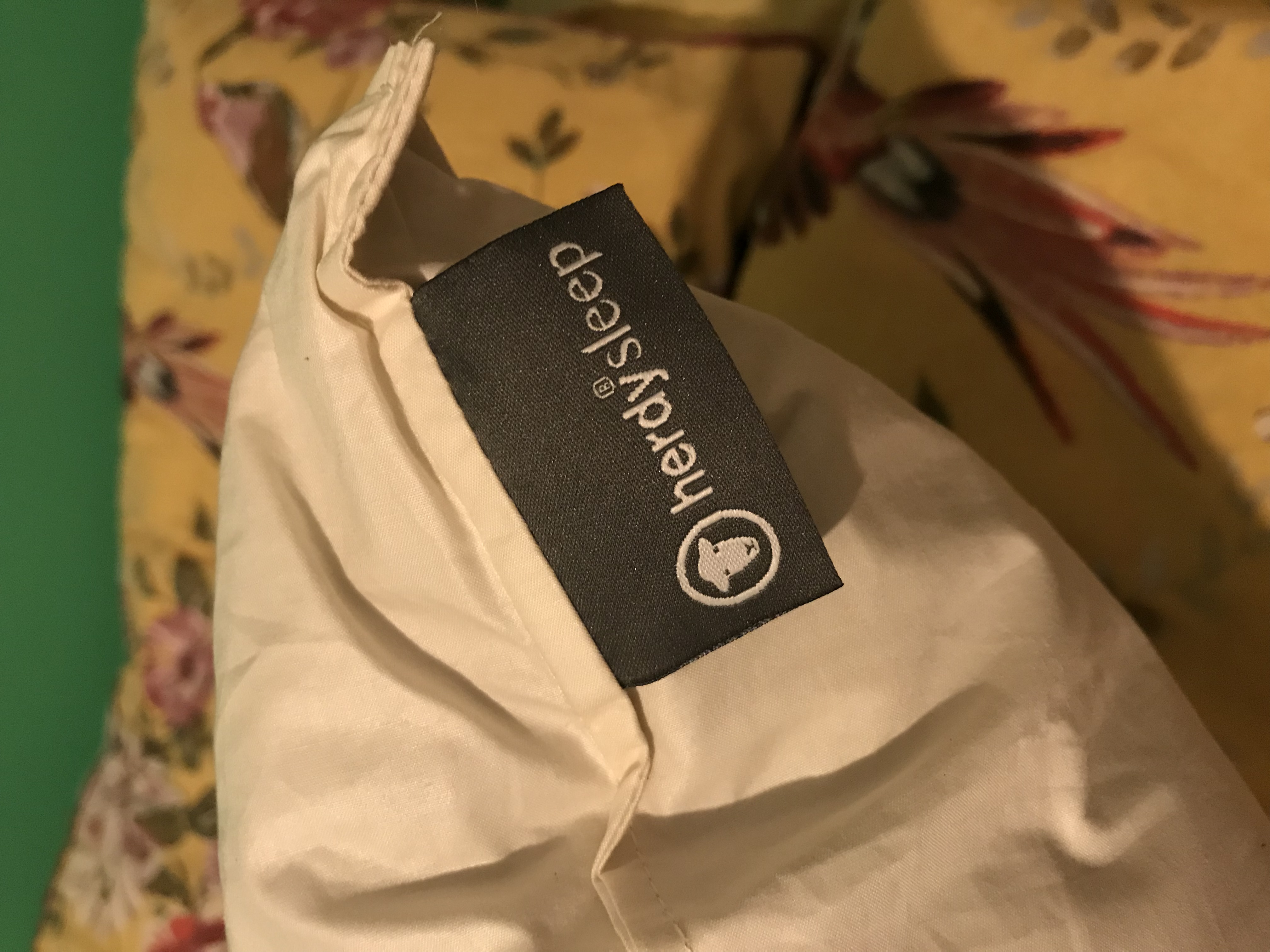 I loved the pillow-the feel and the concept of it. I just wish the baby had slept through so I could have tried it for a full night.
Herdy pillows cost £69 and are available from herdysleep.com
*We were sent this pillow for the purpose of this review but all opinions and sleepless babies are my own.
**The sheep in the photo is one of ours and not a Herdwick but he enjoyed his morning of modelling.