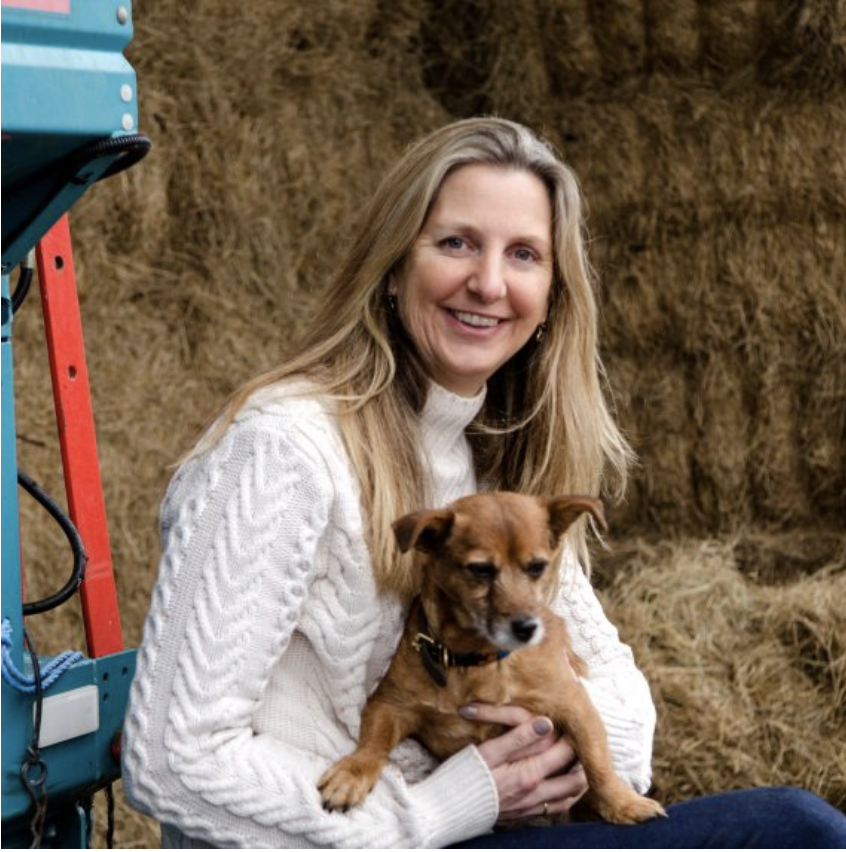 If you have little ones interested in farming, you will no doubt have heard of Tractor Ted-the little green tractor who finds himself on real farm adventures.
With catchy songs and an educational and fun theme to them, they are a huge hit at our farm but who is behind the idea?
Meet Alexandra Heard. When her children were small, they continually asked their mum to stop alongside fields to see the various machinery being used.
An idea formed when Alexandra discovered there was no real life farming programmes for children to watch.
She then spoke to David Horler, who ran an organic farm in Somerset and Tractor Ted was born.
"We look back to the early days of Tractor with fond nostalgia!" explained Alexanrda.
"I, young mum with two sons and a daughter and David, farmer and dad of a young boy and girl had zero experience of building a children's brand or indeed of putting films together and yet, we were about to embark on the biggest adventure of our lives! Luckily, our experience and knowledge of farming was much better than our filming skills and our understanding of what our children wanted – they were the driving force – was better again (if only so we could answer the 'Why?, What? and How?' that we were faced with daily)!
"For our first film we decided to cut our teeth at making a pilot version, which we simply called, "Tractorland". 
"It took a year with the help from two students studying media at Bath University, a scroll through Yellow Pages to find a cameraman, David's neighbour was a wannabe actor and became the voice of Tractor Ted, and we hired a couple of walkie talkies to get us through the day! We built up footage including filling a tractor with diesel, hitching the plough, ploughing the field, seed drilling, seeing the wheat grow and going to the local bakery to watch it being made into bread and, although challenging, exhausting, overwhelming and mind-numbing are just a few of the words that describe that first day of filming, we also found it exhilirating, inspiring and downright fun!  
"It was then off to an editing suite at a friend's corporate video offices in London, we took out an advertisement in Farmers Weekly and sold 300 copies of the video in a week. Could we be onto something…?!"
Over 15 years on and this simple idea of introducing young children to real life farming has proven a winner not only with children but with parents, grandparents and teachers alike.
Tractor Ted is a national (and international) favourite and has inspired, educated and entertained hundreds of thousands of children over the years about life on the farm. 
The company has now expanded into gifts, toys and clothing and they run over 100 live events and around 100 cinema screenings over the year and have permanent Tractor Ted Little Farms across the UK and the Republic of Ireland.
Tractor Ted has a loyal following of high profile ambassadors who volunteer their support, such as Ben Fogle, Clare Balding, AP McCoy and William Fox-Pitt. They have all witnessed the passion that small children develop for the little green tractor. How much enjoyment they get from his films and the fantastic information they pick up when watching over and over again.
"I continue to write and direct all the new Tractor Ted films and books because whenever I see something happening in the countryside, I'm always thinking how children would enjoying watching it or learning about it too!" Alexandra explained.
"David continues to run the farm where Tractor Ted is situated – it couldn't be more 'real life' as we can see the cows in the field by the office, watch Farmer Tom drive the tractor into the yard to deliver the hay or offload the grain or even down tools when the sheep get out and we help herding them back into the field!" she continued.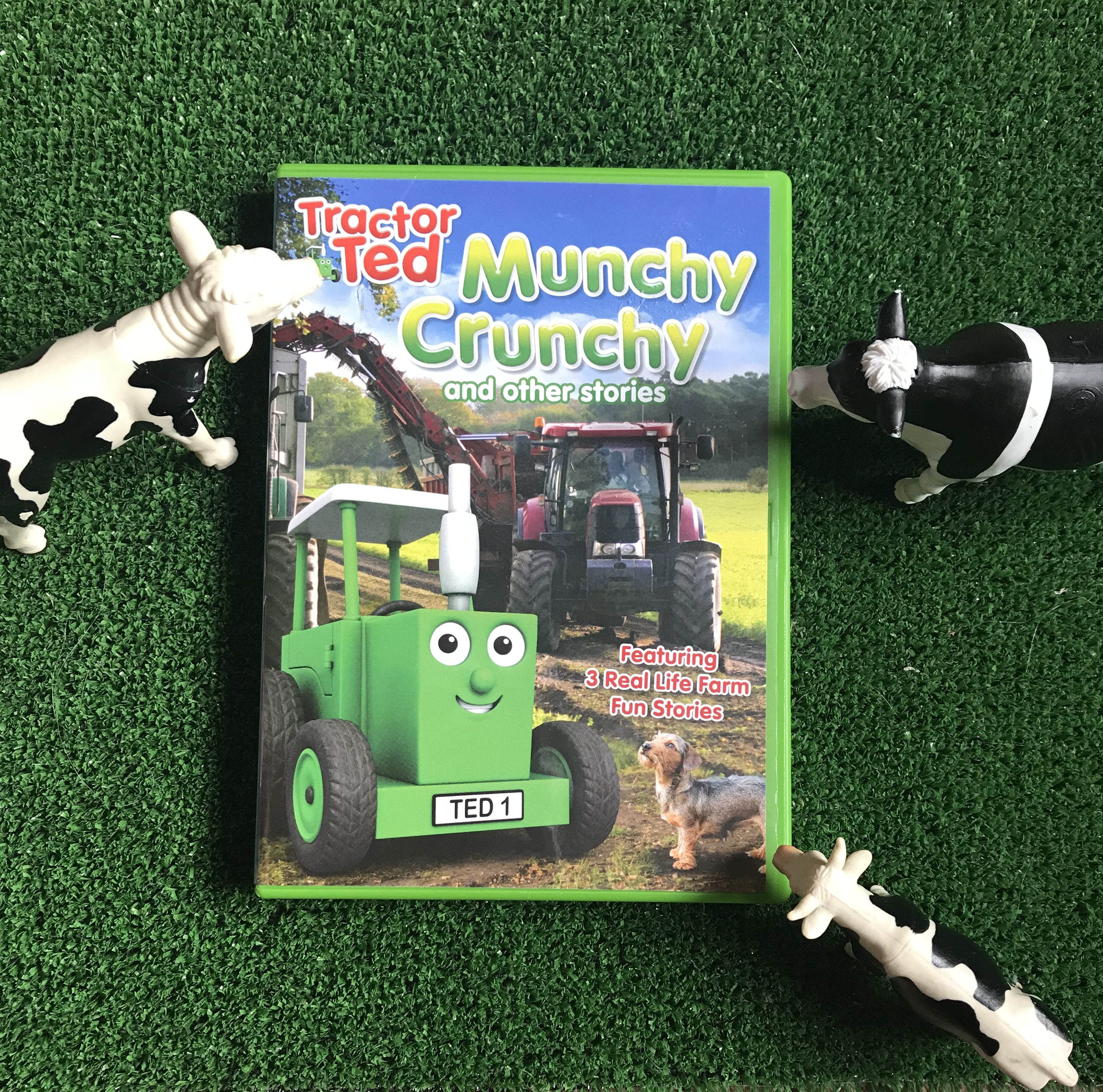 Alexandra continued: "We continue to develop new farm toys and gifts whilst still maintaining our ethos of real life fun farm and discovery. "Traditional play, exploration, adventure and fun is our motto and we are as excited at seeing kids total 'in awe' faces at the Big Machines Weekends, watching them discovering that cows can walk upstairs and not downstairs or seeing them splashing in puddles in total abandon (in Tractor Ted Welly Boots of course).
"We are privileged to live and work in the countryside and have the ability to hopefully inspire children whatever their background, their heritage or their circumstances into understanding what happens on the farm from combining to cheese-making."
To find out more, visit tractorted.co.uk
We love Tractor Ted at the farm.
If you would like to take part in my Women in Farming series, email me: ne************@ya***.uk.