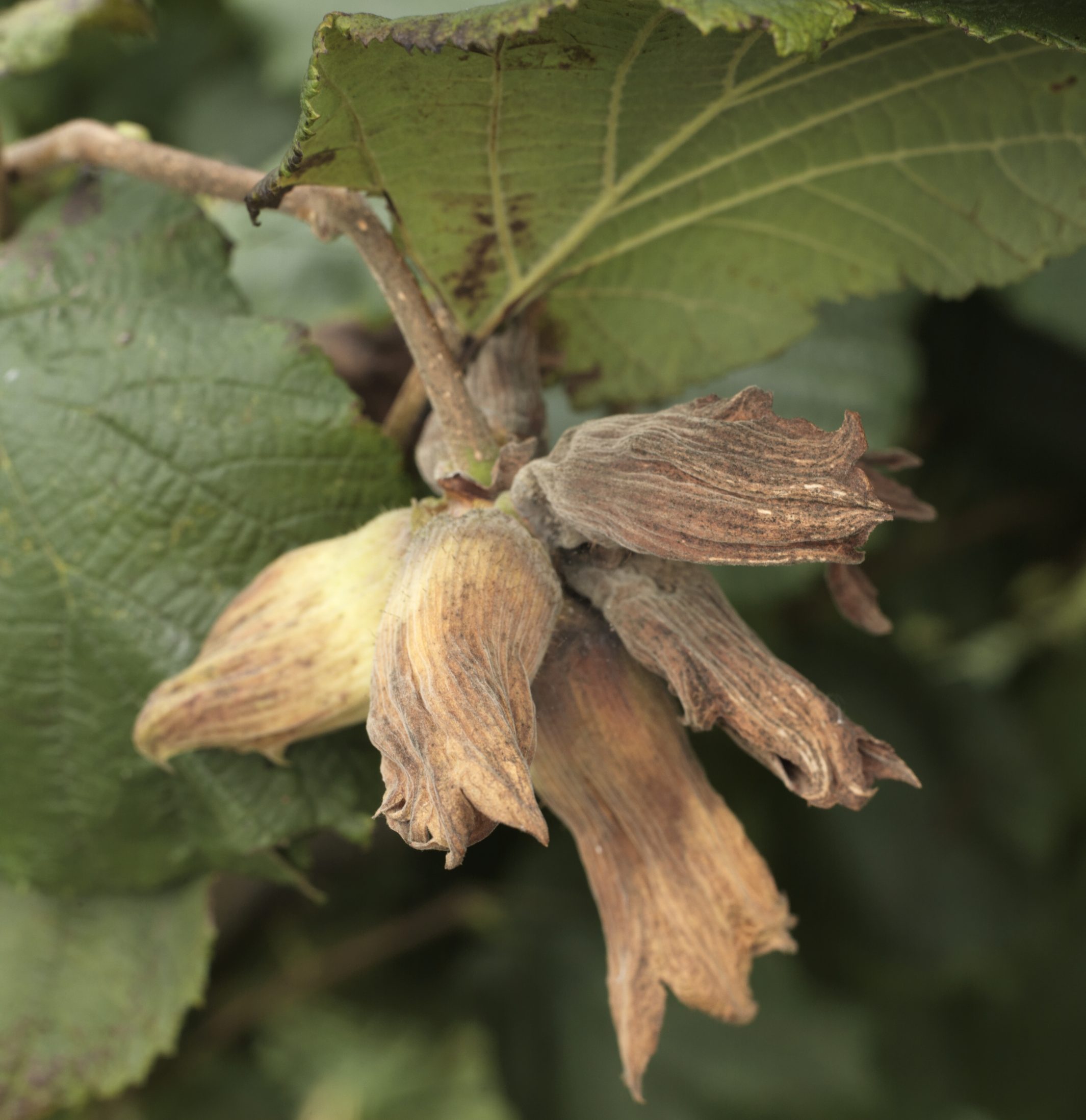 I have heard of cobnuts before because I saw a feature on them on BBC Countryfile but with the start of the  cobnut season just around the corner, I got to hear about a Kentish cobnut producer Potash Farm.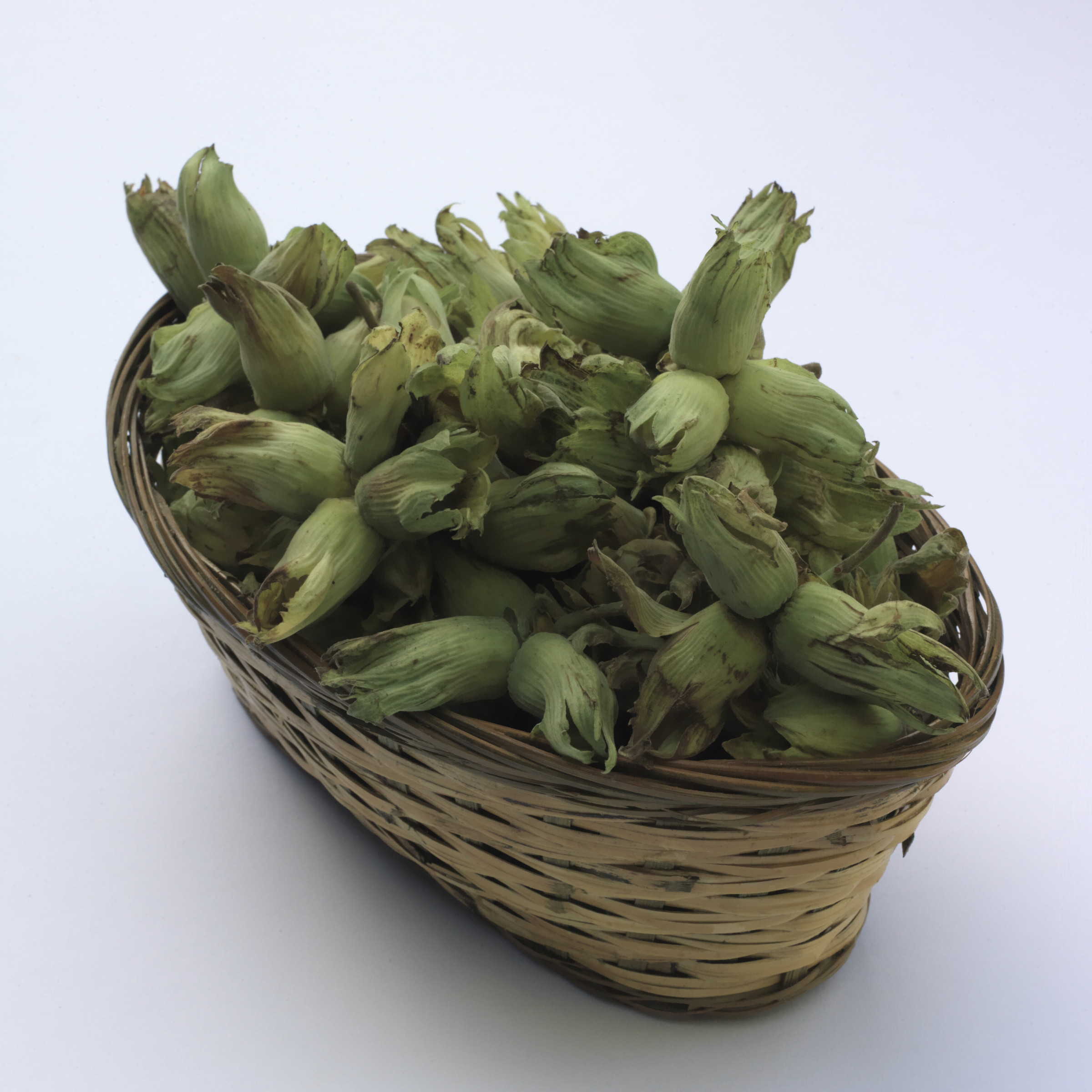 August 22nd is the 'official' start of the season.   Native to Kent, cobnuts, a cultivated hazelnut, were favoured by the Victorians who enjoyed them as an after dinner accompaniment to vintage port. They have been grown around St Marys Platt in Kent, since the early 1800s where Potash Farm (www.kentishcobnuts.com)  is situated, and by the turn of the century an estimated 7000 acres had been planted in orchards known locally as plats.
Alexander Hunt, began farming 35 years ago when he ploughed up his parent's paddock to grow courgettes and runner beans to pay for his Bristol university accommodation.
He says the great buzz out of farming is that it keeps your feet on the ground and in my particular case nut growing is growing next to nature and the weather.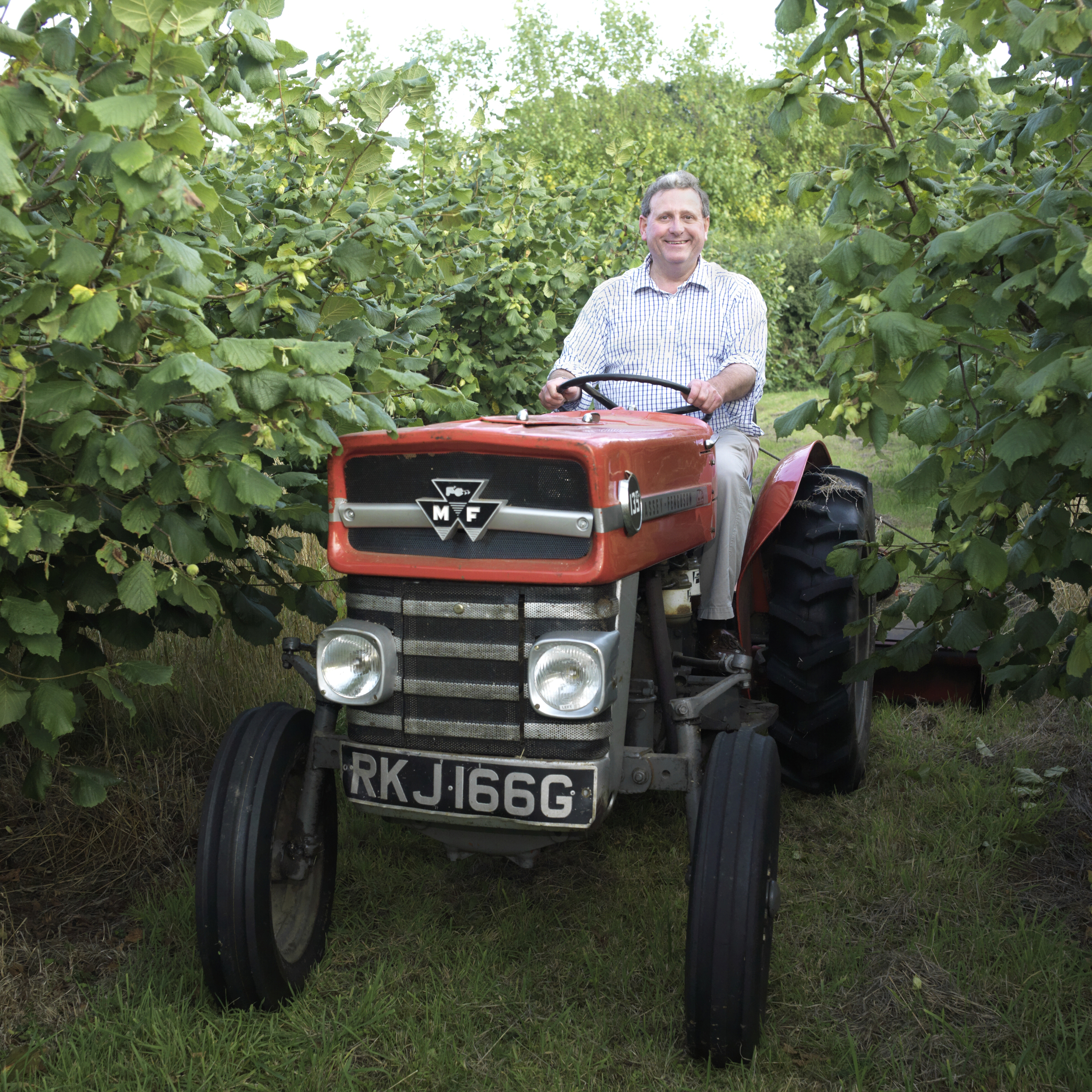 • The official cobnut season starts on August 22nd, St Philibert's Day and the arrival of the August Bank Holiday normally signals the beginning of the cobnut-picking season but many crops are already ripe this month!
• It is expected that the bumper crop of 2017 will tip the value of the industry well over the £1m barrier from its normal value of about £750,000.
• Cobnut production was at its peak in the early 1900's ( Victorian times ) when they covered more than 7,000 acres of the Home Counties, but this has drastically fallen away in modern times.
• Cobnuts are now used by many famous chefs and top restaurants and hotels – forget cocktails – it's now all about cob-tails –  The renowned American Bat at The Savoy hotel buys cobnuts from Potash Farm to use in a cocktail to make a cobnut syrup  used in one of its cocktails which is proving popular with customers – if you'd like to speak to Declan McGurk , The American Bar's bar manager I can sort for you – Please see a DIY cobnut cocktail recipe Declan has put together for Potash Farm
•  Cobnuts indeed are growing in popularity and chefs such as Nigel Barden, Marcus Wareing, John Torode and Greg Wallace are huge fans of the cultivated hazelnut known as the cobnut and Potash  Farm also supplies many famous restaurants such as The Goring and Park Lane Intercontinental as well as The Ivy
Facts and figures about cobnuts
·          Cobnut pickers are called 'nutters'
·          6 cobnuts offer the equivalent iron and protein of ½ lb of red meat.  They are also high in calcium and vitamin A
·          The cobnut is a cultivated form of hazel. While the classic hazelnut is fingernail shaped, cobnuts are broader, longer and shaped more like a thumbnail.
·          Fresh and unprocessed, cobnuts can be eaten moist straight after picking in late August and September, when they have the texture of a sweet chestnut.
·          As they turn brown in the autumn, cobnuts dry out and the starch inside turns to sugar, they become much sweeter.
To celebrate Cobnut season, why not raise a glass to the humble yet mighty cobnut with this
Cobnut Old Fashioned Recipe– by Declan McGurk, Bar manager at The American Bar, The Savoy Hotel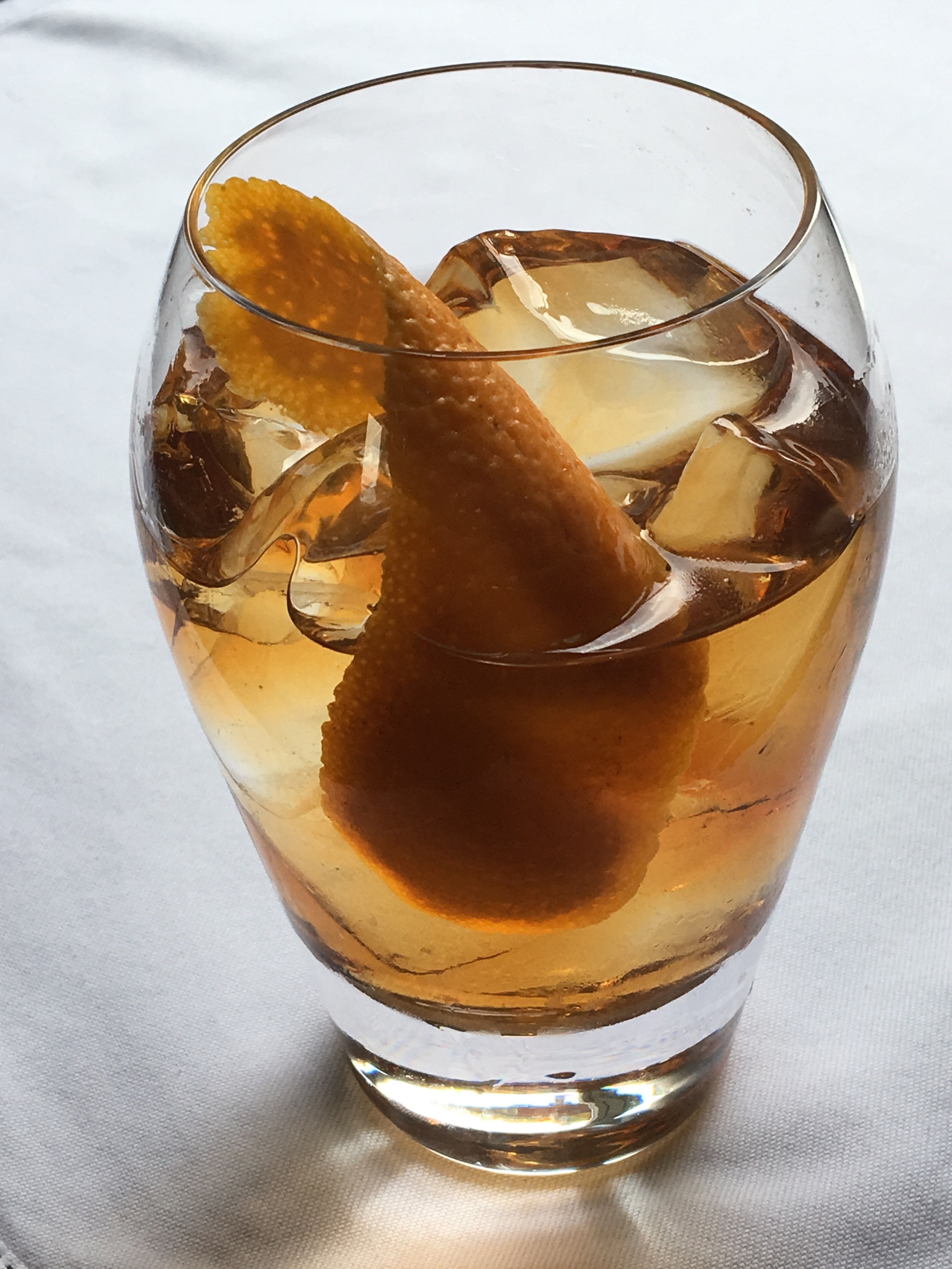 Ingredients:
60ml Woodford Rye Whiskey
10ml Roasted Kentish Cobnut Syrup
2 Dashes Angostura Bitters
Method:
To make the roasted cobnut syrup, roast some cobnuts and then add them to a sugar syrup so they infuse the flavour, leave for a few hours to infuse.
Stir and serve with plenty of ice with ice and some orange or grapefruit peel
Chin Chin.
For more information about cobnuts and Potash Farm, visit their website.