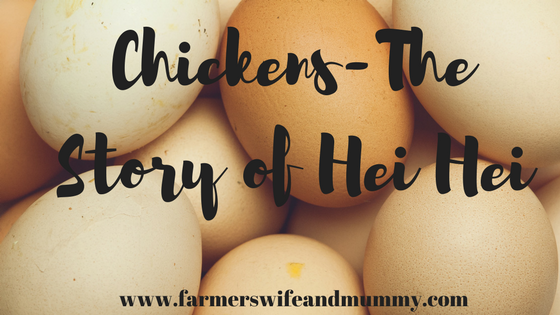 It seems I can't just go and get a new animal. Something always happens.
I should know better by now. Free to a good home or too good to be true, never ends well with me.
I love Peking chickens. They are so small and fluffy but adults can be expensive to buy and start at £20 each upwards.
I saw an advert for two Pekins for £10. I messaged and the lady said I could have them so off we went.
The house was near my parent's so I rang them first and asked if they fancied a visit from the boys and I after we had collected the hens. They said yes.
We arrived at the house and were led into the living room where one hen was in a rabbit cage under the window. She had a bloody, pecked head and was looking very sorry for herself.
The girl made some excuse, went and got the other hen and we carried them out to the cage in the car.
I should have known better. I should have known then.
As soon as we put them together, the one hen started to peck and peck at the head of the bloody headed hen.
I squealed with dismay. It is not nice to watch.
The girl seemed unconcerned, I asked if she had treated the sore head with anything and she hadn't and thankfully it was only a couple of minutes until we reached my mum's.
As soon as I got there, I put the cage near their garage and the squawking which was happened made me fearful for the life of the poor, pecked chicken. Thankfully my mum's neighbour came out and offered me a box and I put the eked one in there.
I already have a couple of pekins and a silkie so I planned to have them all together. This plan went out of the window with all the bullying going on so the ok hen went in with the rest of the flock and the injured Hen, who G named Hei Hei like the chicken in Moana, has stayed in the hospital crate for recouperation.
It's been a couple of weeks of TLC and antiseptic spray on her head and, while she is fine, she will not be able to go with the other chickens until the feathers grow back on her head.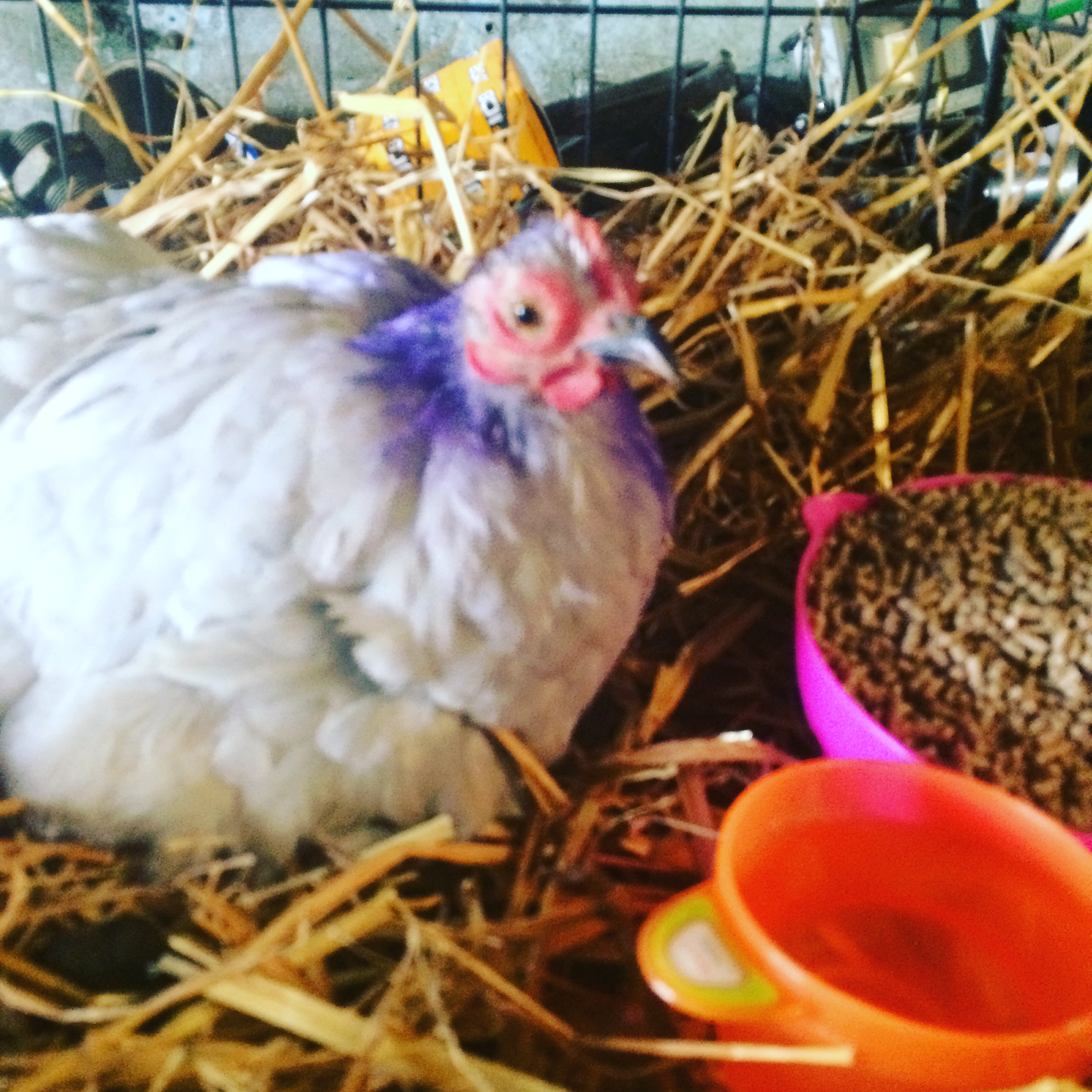 She has been getting treats and the children love her so I think her solitary confinement is not so much of a trauma for her.
It does beg the question for novice chicken keepers though that they should keep some kind of basic first aid kit ready. Had Hai Hai been treated with antiseptic spray before I got her, her head wouldn't have been red and it would not have attracted the unwanted pecking of the other hen.
Pecking is normal in chickens. This is where the term pecking order comes from and there is a definite order in every flock but hens are attracted to the colour red so any blood is something to attract them and, had I not intervened, the story could have been very different.