I've not published a recipe in a while. To be honest, I wasn't too sure that people liked to read them but I made this chilled soup this week and I had to share it.
I love soup. All year round. If I am trying to watch what I eat, it is a great way of getting full from piles of veg but even I conceded that the recent hot weather we have been having made it far too hot for regular, hot soup.
I have tried making gazpacho before but I thought the bread which is usually used, made it a bit too carb-heavy for what I was after so this is what I came up with.
Ingredients
Half a cucumber
4 spring onions ( green bits too)
2 cloves of garlic
One tin (400g) of tomatoes-plum or chopped
Juice of two limes
One red chilli deseeded*
A selection of your favourite fresh herbs-| used basil, dill and parsley.
Method.
This has got to be the easiest recipe-EVER.

Place all of the ingredients in a liquidiser and pulp. If you want to serve it immediately, add crushed ice or, make in advance like I did and chill, chill, chill.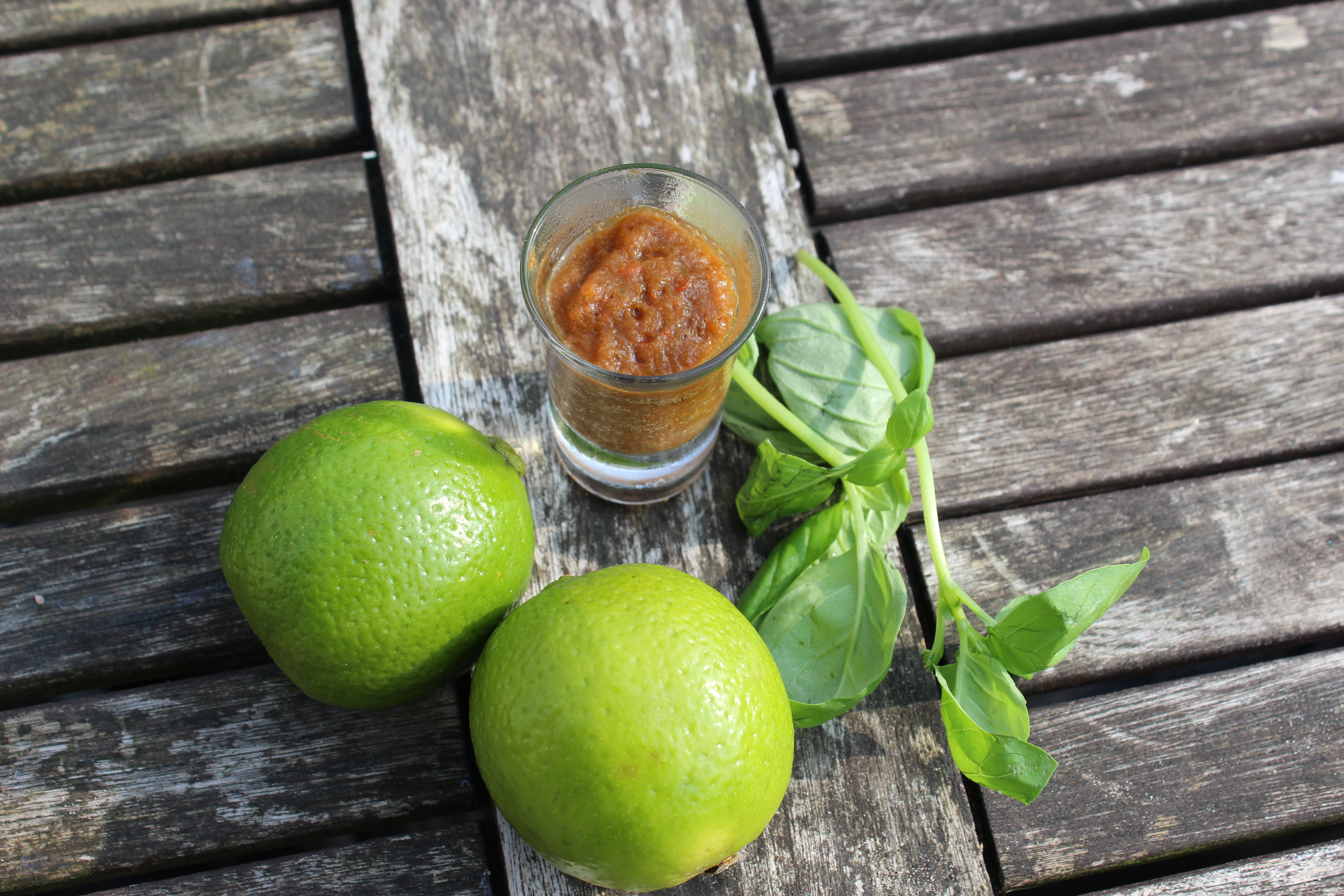 Serve with a stick of celery and lime wedges.
*I used to love spicy food but, since having children, my tastebuds just can't take it any more. If I made it again, I would either add half a chilli or none. It is personal taste.