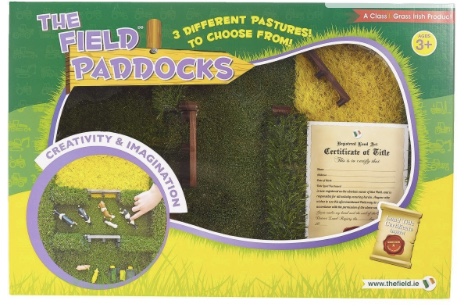 Have you ever seen a product that was so original that you wish that either you had thought of it or that you had found it years ago?
Both of these things went through my mind when I found out about The Field.
Launched in 2015 by Padraic Cuddy, it was inspired by his then three-year-old son Tommy, who wanted a toy field to graze his many farm animals.
Padraic obliged by handcrafting a realistic model toy field complete with hedging and traditional timber gate. His company Class Grass providers of artificial grass products proved most useful with both the field and hedging crafted from this natural looking grass product, the timber gate was fashioned out of scape wood.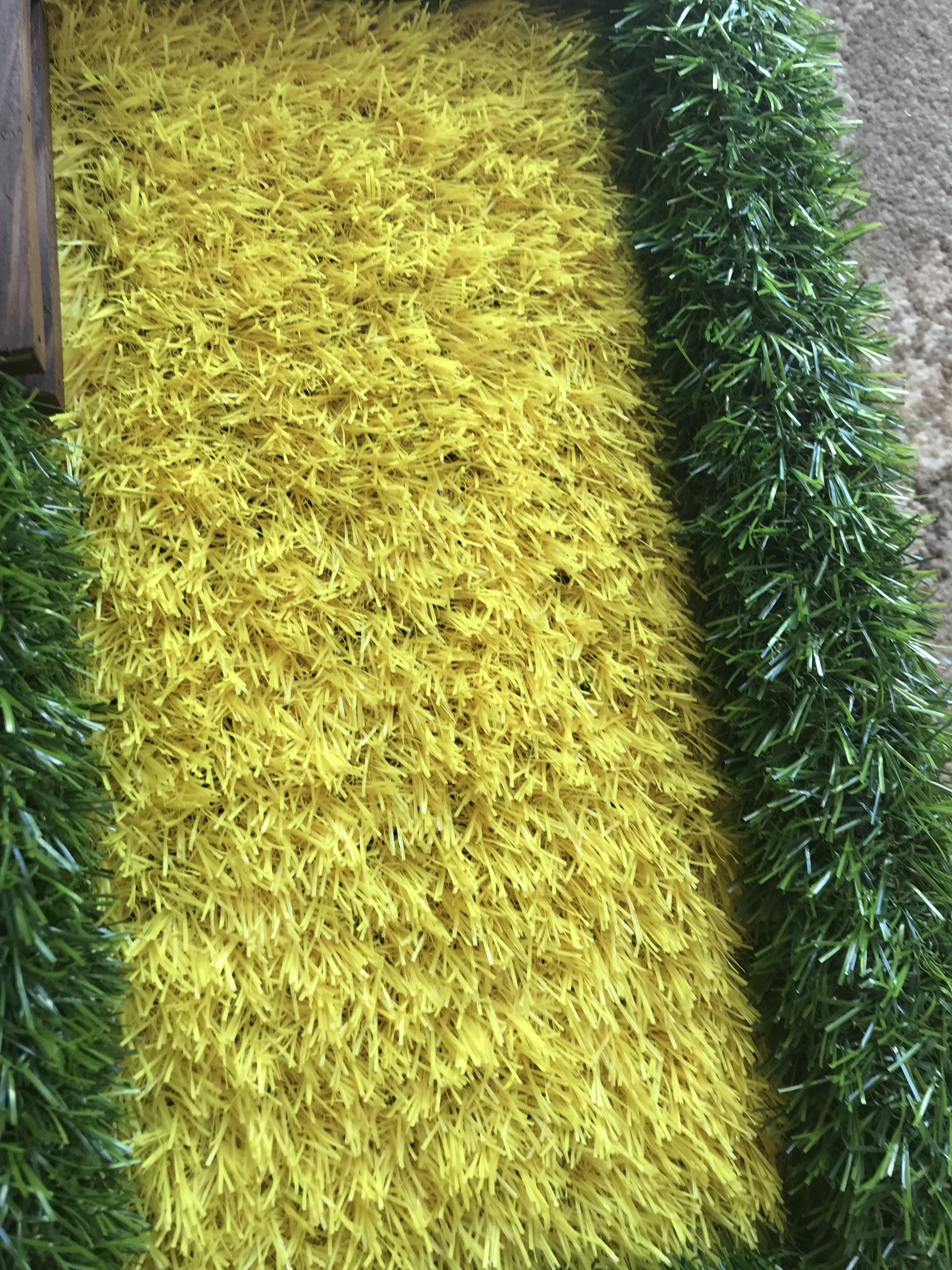 The toy, although simple in idea and design proved most popular among family and friends and the idea to start handcrafting model toy fields for the local market which then grew to selling them across Ireland and now, the UK and further afield (sorry I couldn't resist that pun).
The truth is, if you have any farm-mad child, the carpet in your living room is just not good enough for their toy sheep and cows to graze on.
The original product offered a single model toy field has now developed to include The Field Farm, The Compound and The Grass Roll, with the addition of two new field products, The Half Acre Field and The Field Paddocks (3 fields in one), launched at The National Ploughing Championships September 2017.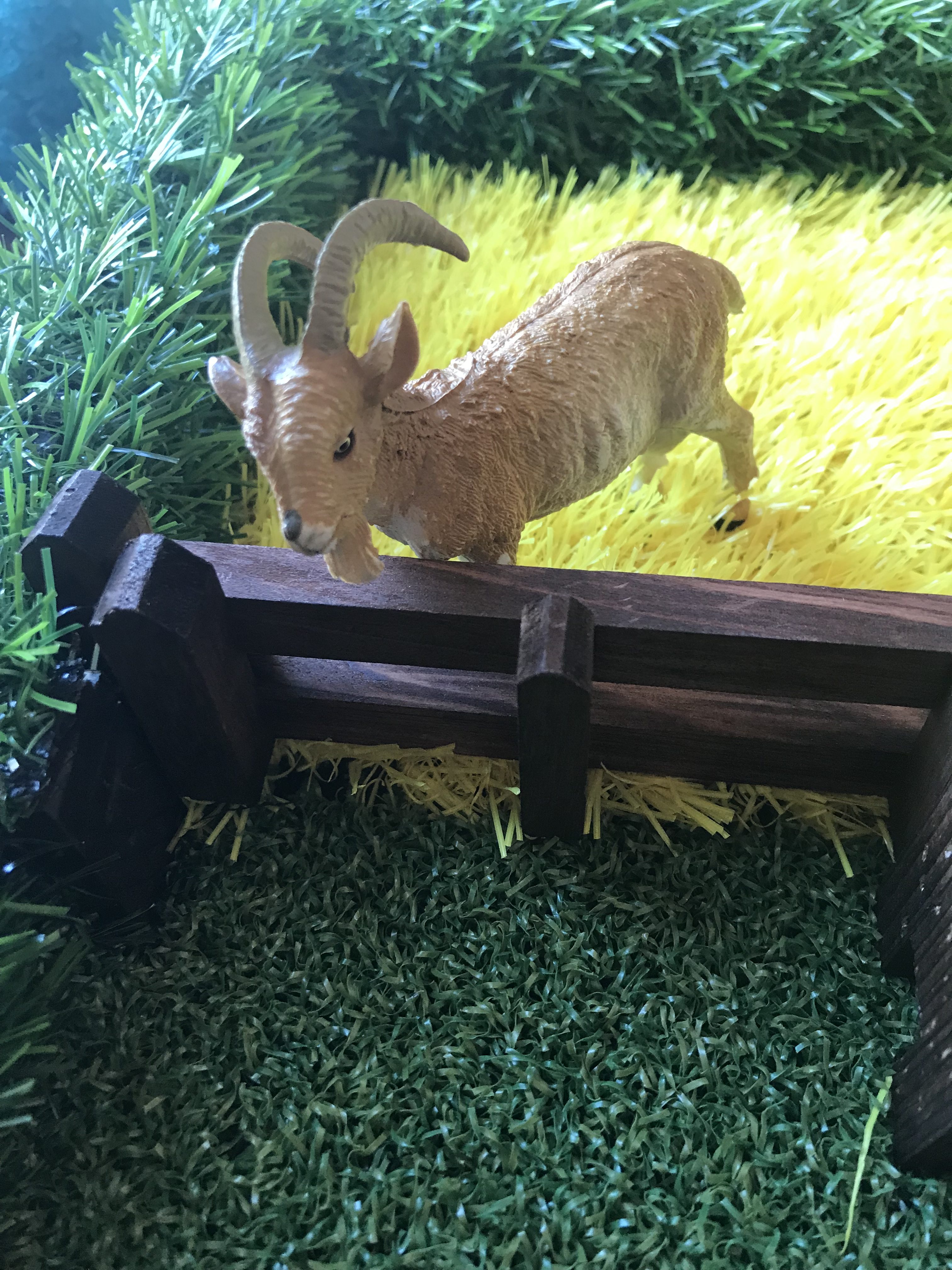 We were sent The Field Paddocks to try out and my little carpet (now field) farmer couldn't wait to get it out of the box. He knew just what he wanted to do with it and got out his farm toys.*
Hours of play began. He went from playing out on the farm to coming inside and playing with the most realistic farm field either of us has ever seen.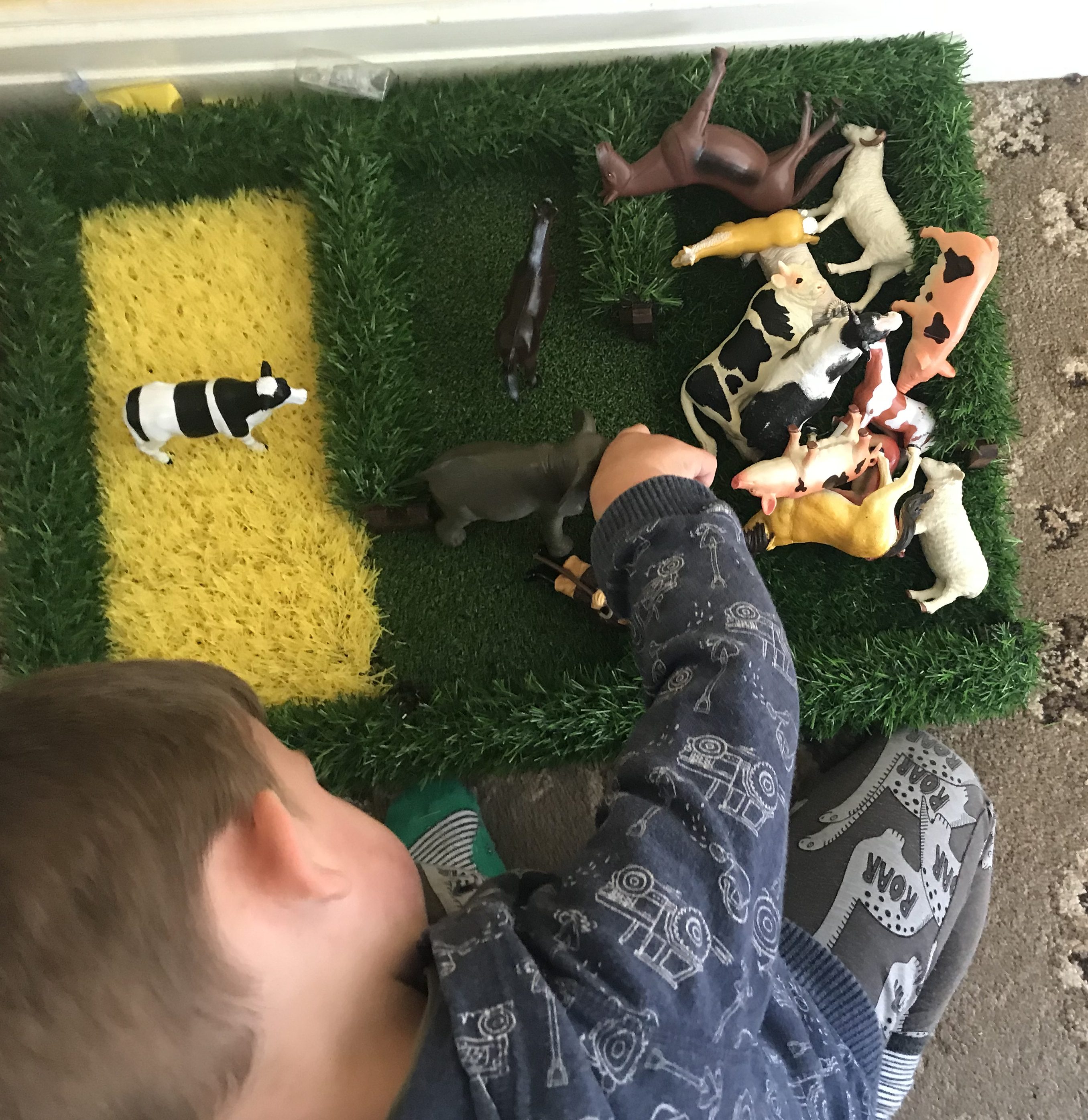 It is so sturdy yet light enough for my three year old to be able to carry it around-even when laden with creatures.
I personally loved the little wooden gates and I had a bit of fun telling George to make sure the gates were shut to stop his animals escaping-just like in real life.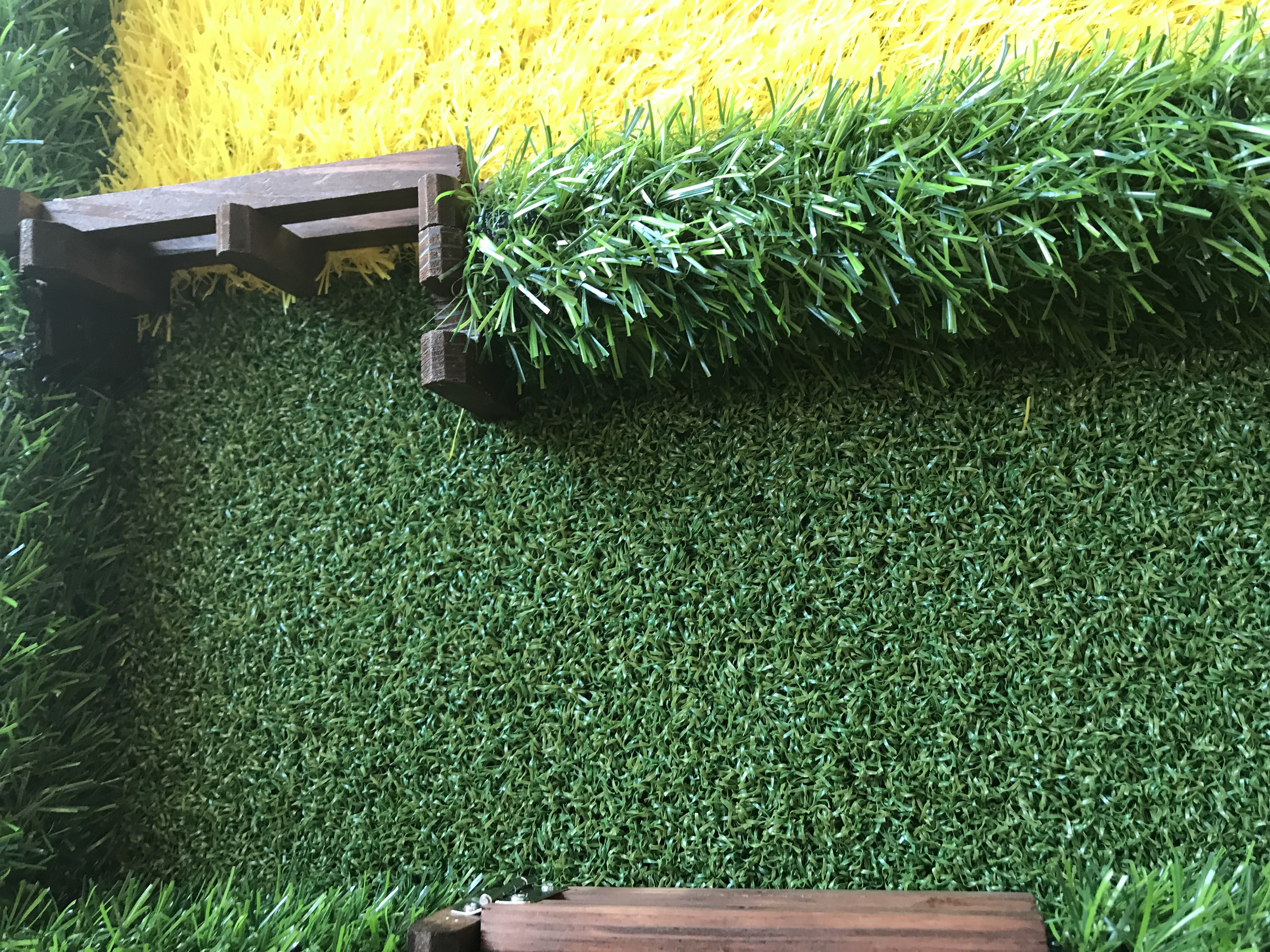 The Paddock has a grass field, a grass field that has been mowed and a yellow field which we have called wheat but could equally be barley, oats or sweetcorn-whatever your child's imagination wishes.
As time went on, the farm animals have been joined by jungle animals-sometimes on their own sometimes together (there was an incident with an elephant and a billy goat. The least said about that the better).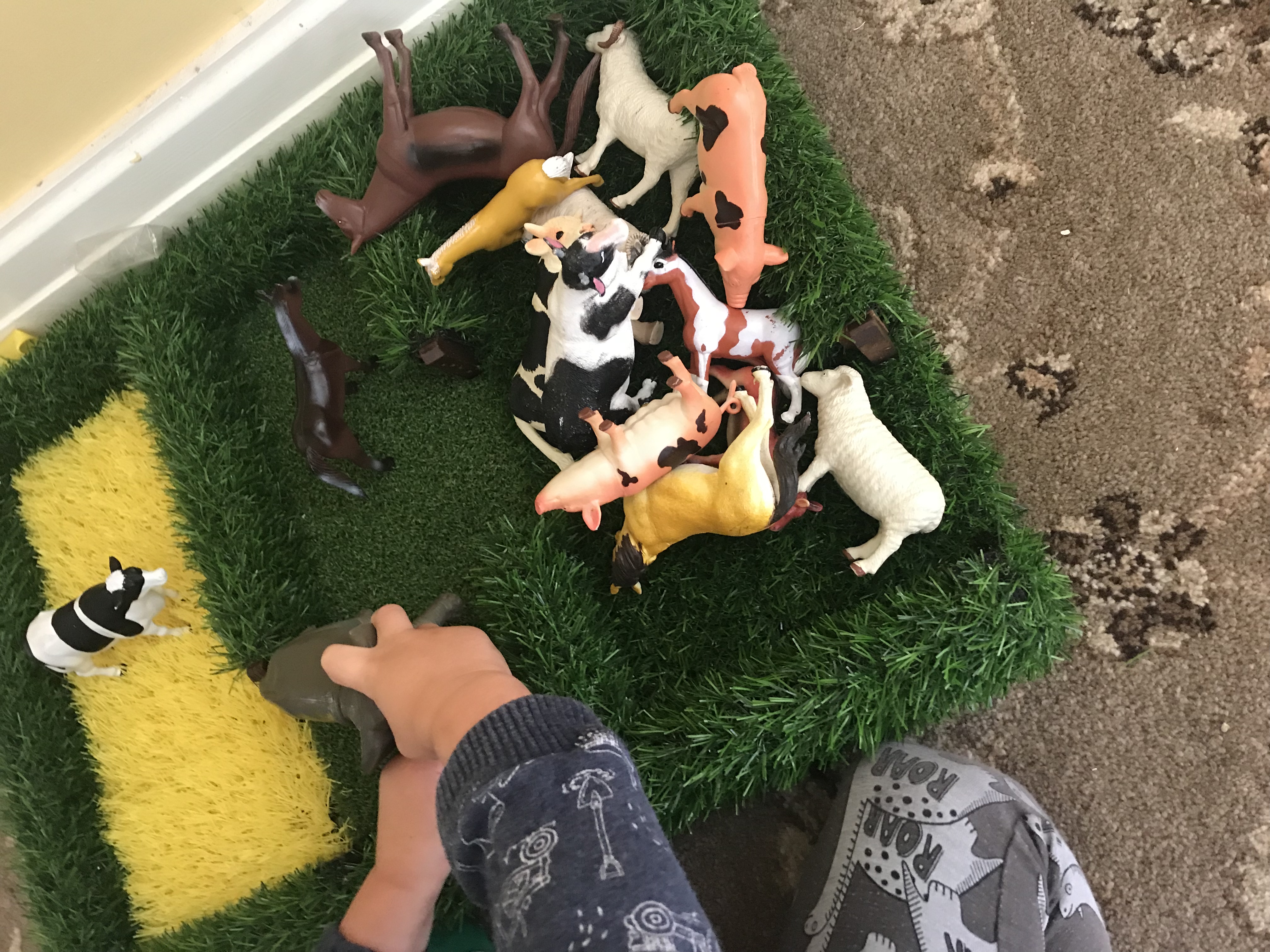 The point is that as your child's imagination grows, so do the endless possibilities of role play with The Field Paddocks.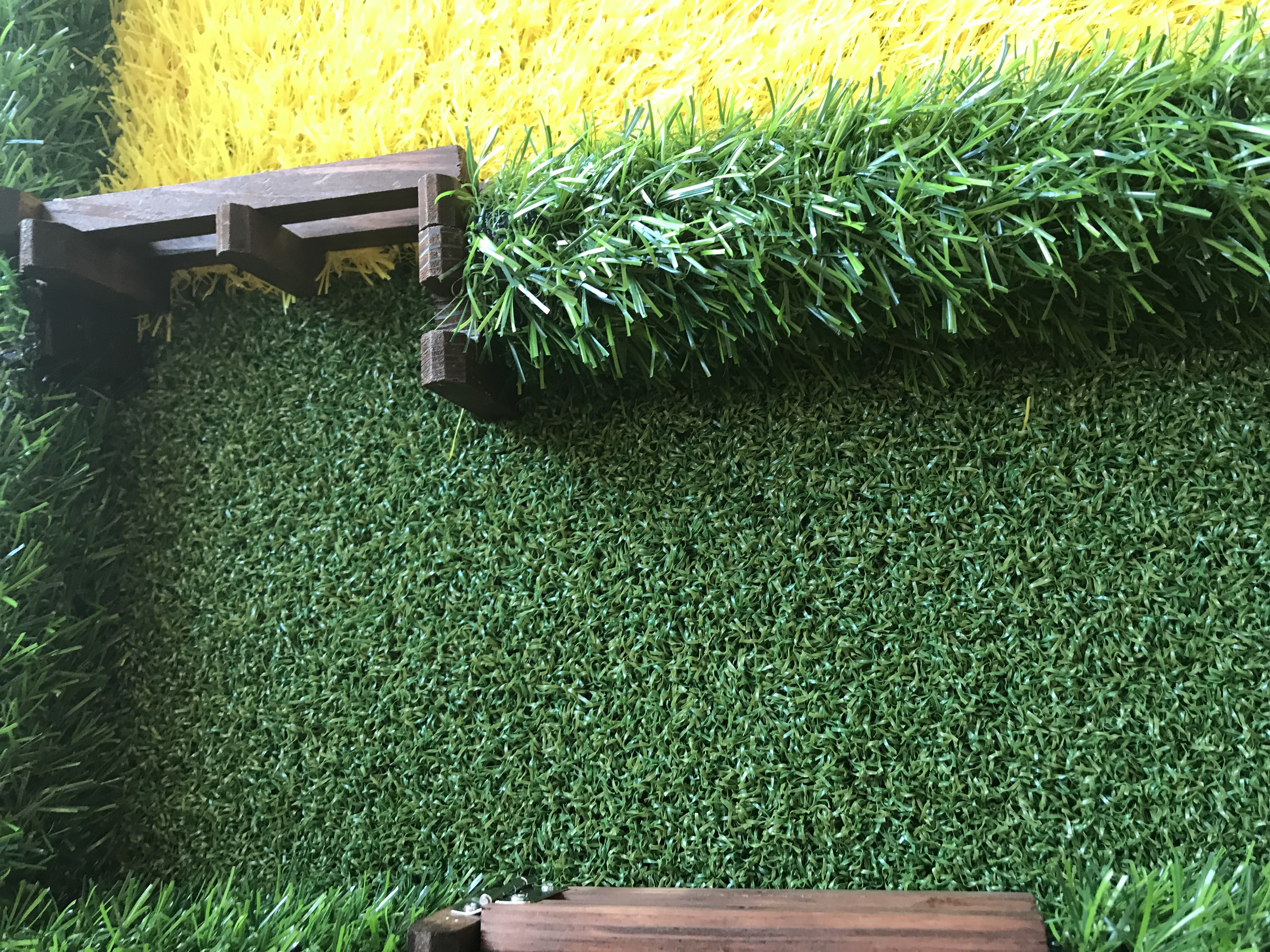 We absolutely love our Field Paddock. It has been played with so much in the short time we have had it and I can't wait to see what more is in store for it.
The Field Paddock retails at €49.99
The most exciting bit of it all? I have one to give away as a prize. All you have to do is fill in the Rafflecopter below.
*Please note I said this bit for effect. He won't ever let me put the farm animals away.
**We were sent our The Field Paddocks for the purpose of this review but al opinions are my own.