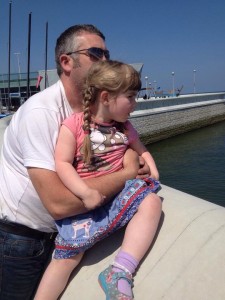 Dear Daddy,
This Father's Day, I want to say sorry. Sorry for waking you up in the night. Sorry for banging the abacus on your bedroom door at 5am. Sorry for putting muddy footprints on the back of your seat in the car. Sorry for covering you with stickers when you were asleep on the sofa with a hangover.
The thing is though, I won't always be this small. I won't always squeal 'Dada' at the top of my voice when I haven't seen you for 10 minutes. I won't always want to snuggle with you on the sofa after tea.
You see, my brother and I are programmed to grow. To grow and grow up. It's what children do.
So this Father's Day, I want to remind you of the times when we made you smile.
I can't remind you of the time I sang a song all the way through for the first time or how I become a human beat box when music comes on and it has you and mummy in stitches, laughing.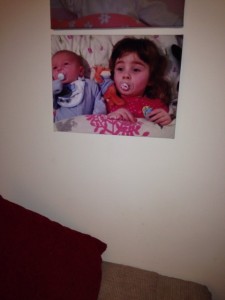 However, I can remind you of the time mummy put Baby G in my bed for the bedtime story and we had matching soothers (and a spare in my hand). I can remind you of your favourite picture (so far) of Baby G with his big blue eyes and his hands that, even now look massive-just like yours.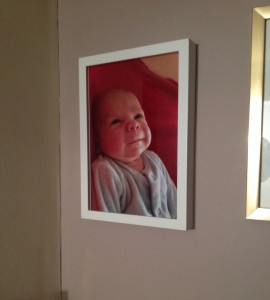 You see, Daddy, unlike when you were little, people seem to have stopped printing photos. All it would take is for one of us to throw your phone into a glass of juice or for the computer to crash and the photos of both of our little lives so far would be wiped out.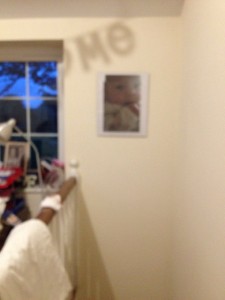 That's why, this Father's Day, my brother and I (with mummy's help) have helped adorn the walls in our house with photos and canvases and even a magnet on the fridge because I want you to always remember when we were little.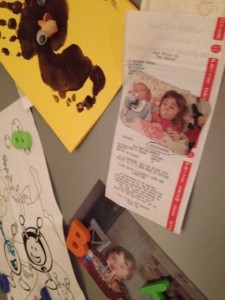 Lots of love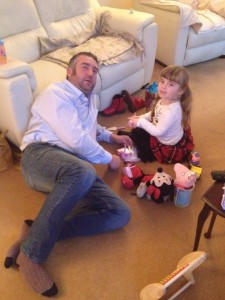 Your little Daddy's girl
Xxxxxx
If you would like to make memories like us, you can get posters, prints, magnets, a canvas and more, delivered straight to your door.
you can also get 30% off your Father's Day orders by using the code LOVEMYDAD at the checkout here.
*We received a Truprint voucher for the purpose of this review but all opinions are our own.