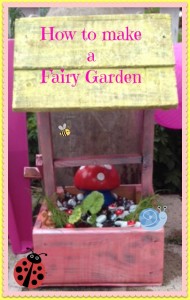 I've been meaning to make a new fairy garden for ages. Our old one, at the foot of an old tree was getting a bit weather beaten.
I hung Barbie clothes with tiny pegs on a string to look like washing and there is a fairy door.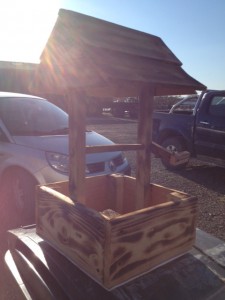 When I saw this wishing well on my local Facebook selling page, I thought it was perfect for my garden.
I used pearlised acrylic paint from Baker Ross to match the rest of my garden and sprinkled some glitter onto the roof before the paint dried.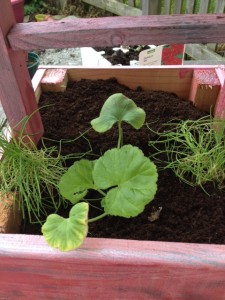 Then I added the soil, some chives for grass and a marigold.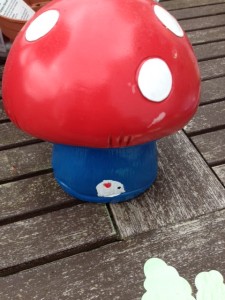 I bought the mushroom in Asda and used tipex to draw a little door and used a Sharpie pen to dot the door handle on.
Then I added some glass marbles and some really cute small world items which came from Japan via eBay.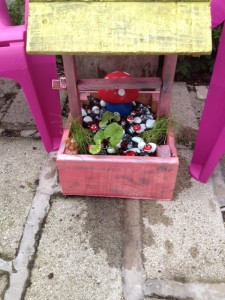 When I searched for "fairy garden" on eBay, I couldn't believe how much stuff was available. I went for some little toadstools on wire, a post box, a street light, some little stairs which lead up to the mushroom door and a squirrel.
To finish it off, I draped some solar, pink fairy lights over the roof.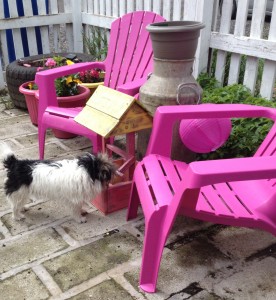 It's just a little bit of fun in the garden but it has really caught Boo's imagination and, if I'm honest, I like looking at it too.
The dog is also a fan.