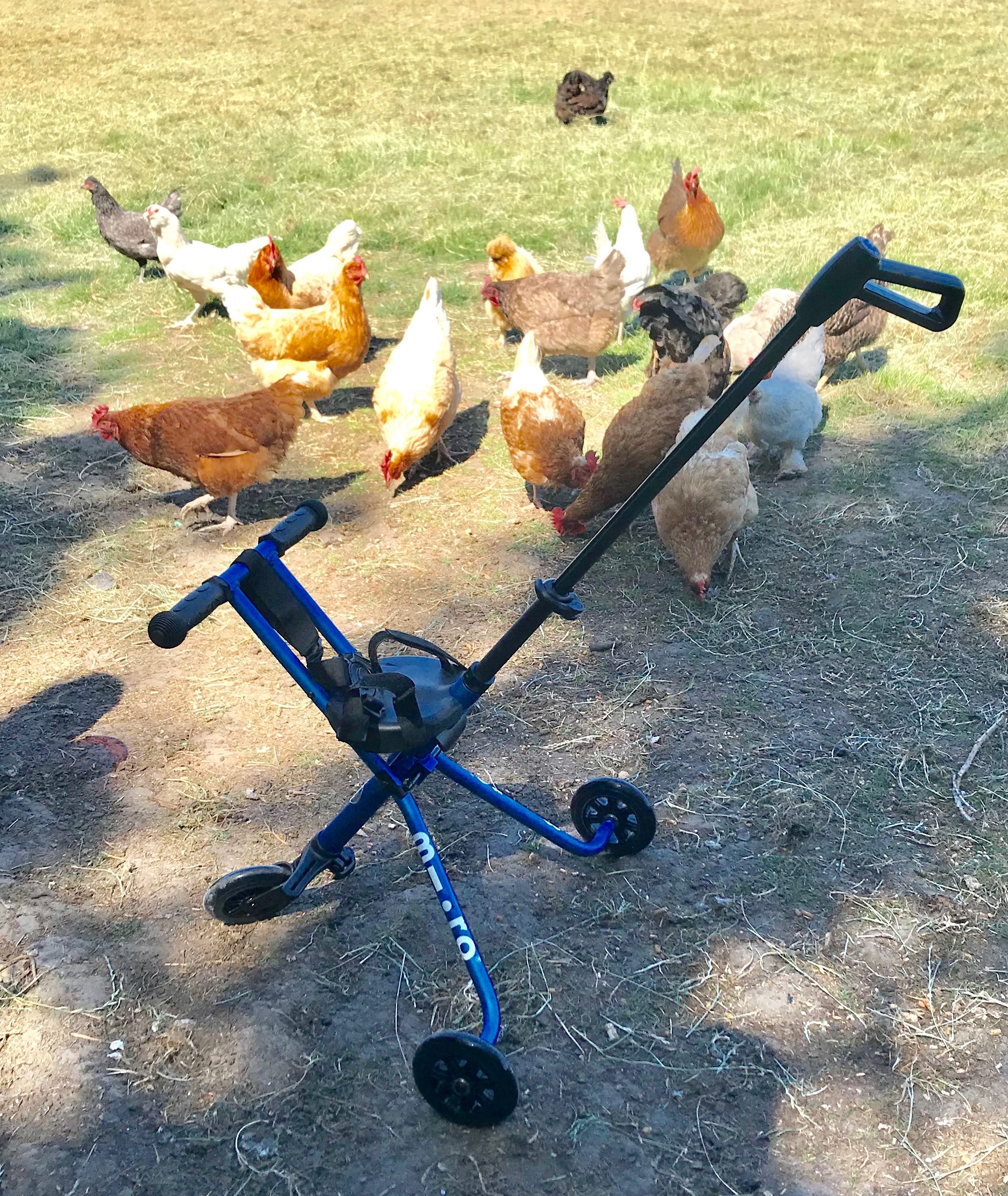 With three children, we have been through our fair share of trikes and scooters. From the plastic to the novelty, we have tried them all.
Except for Micro Scooter.
We were recently sent a Micro Scooter Trike for the baby so I am sharing what we think about it.
When the farmer saw the box, he said: "there's no ways I'm putting it together."
Such was the joy we experienced putting other trikes together.
I was therefore pleasantly surprised when I got the trike out of the box and I just had to unfold it and attach the little safety strap.
I obviously told the farmer it had taken me hours and hours.
I am not going to lie, it really is the strangest looking trike I have seen but, it is in line with the micro scooter so I understand their thinking about it.
It says suitable from 18 months on the box and the baby was almost 16 months when it arrived and he absolutely loved it.
I do think companies have to cover their backs with safety and parents know their children best so I was quite happy to plop him in.
The Trike is perfect for times when your child is getting fed up in a pram and wants to see the world around them better.
The problem with this time is that when you are in a rush or need to get things done, I can be hard. The trike is perfect for this.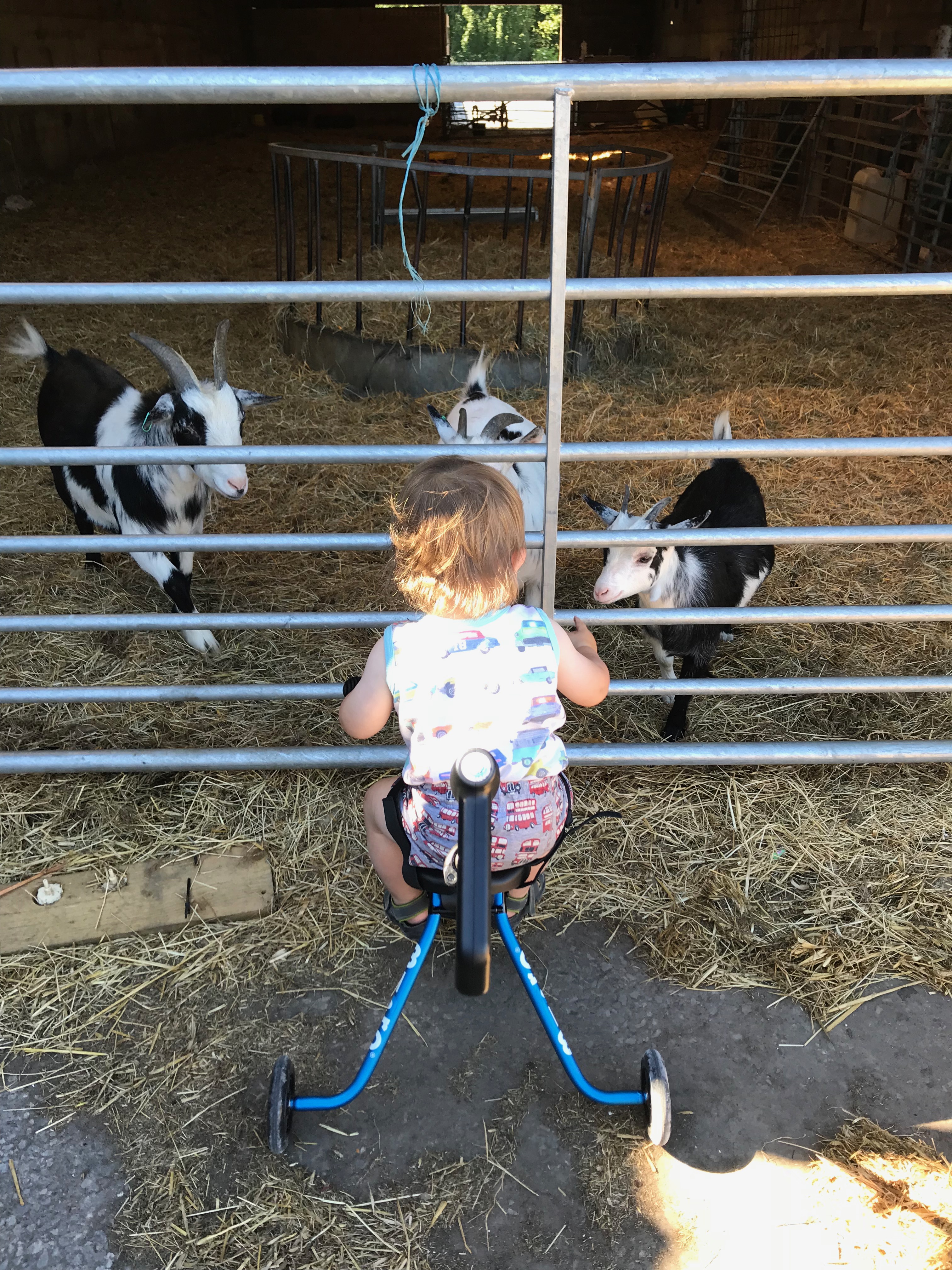 The baby can get up close and personal with everything but is restricted from running off and throwing himself under a goat or whatever other hazard present themselves.
The trike is compact and slimline so perfect for small boots and, if we go out for the day, it is even small and light enough to put under the pram which I think is a sure winner.
In the past, the farm has proved a bit of a problem with steering things but the Trike actually proved itself to be fantastic.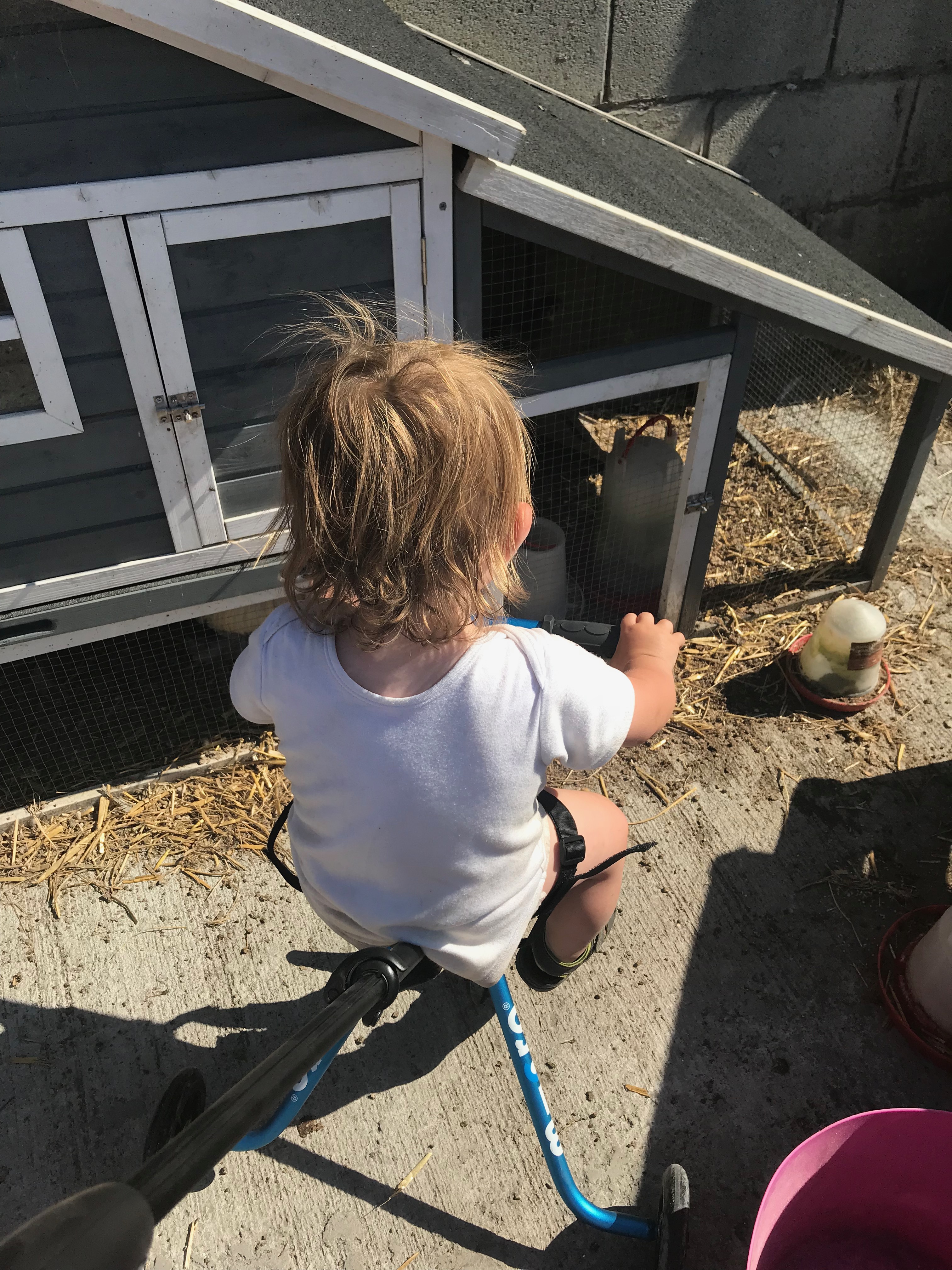 It is not billed as an off-road trike at all but, in my opinion, it steers the best of anything else we have previously tried and the steering is one handed which I think just proves how good it is.
There is one particularly rough area which I just lifted the baby over (still on the trike) which not only proves how light it is but how robust it is to withstand life on the farm.
It comes in white, blue, black or pink and costs £79.95.
It is the perfect transition from pram to walking as well as getting young children to use their balance and then move onto a Micto Scooter.
Ditch the pushchair and get them on a trike.
We were sent the Micro Trike for the purpose of this review but all opinions are my own.