The first lamb was born at the farm just a couple of days after the March Farm Life post and I have never been so thankful for the normality of lambing.
They came in dribs and drabs and then thick and fast and it has slowed down again now. We still don't have any Ryeland lambs so I am stating to doubt Shaun the Sheep's virility. The farmer said there is still time so I want and see.
Spring has most defiantly sprung all over the farm from blossom on fruit trees, buds on trees and the odd pocket of forget-me-nots amongst hedgerows.
We have seen hundreds of bees and other insects burst into life and it is that which makes us thankful.
The gardening area is coming on. We just have to wait for things to grow now.
The big news this month is that I sold three goats. Sponge and the kids from last year-Pumpkin and Pickle have gone to a lady I know so we only have Chip and Cupcake now. They are our favourites and I would never sell them but I am saving up for a greenhouse and I knew I would almost have enough if I sold them.
With all of the children being at home, we now have some extra tame animals. I don't think the pet lambs will ever not be tame. They have been cuddled, poked, put onto mini trucks and pulled to the garden.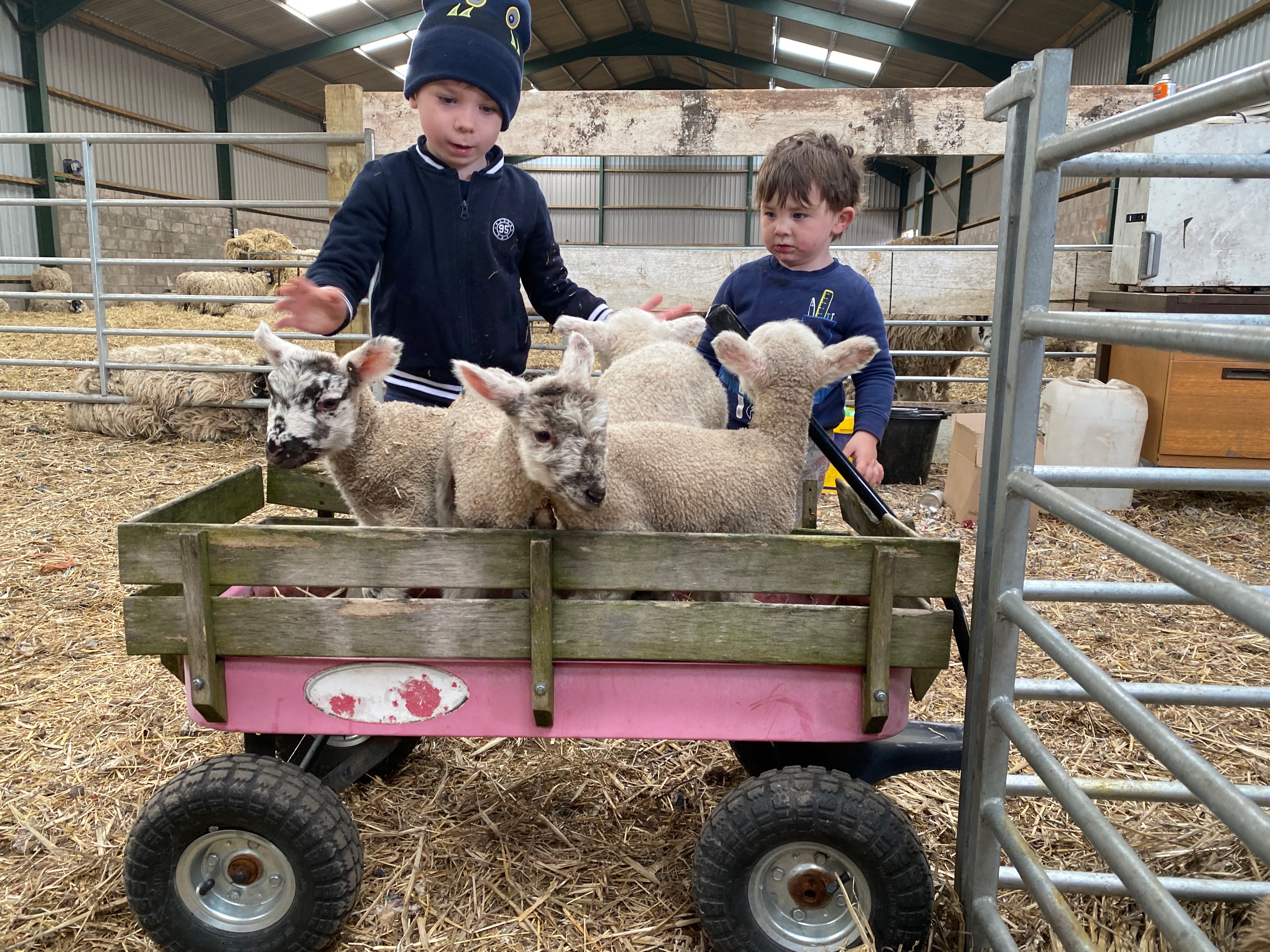 They have also been abandoned in the garden so it is then left to me to transport them back.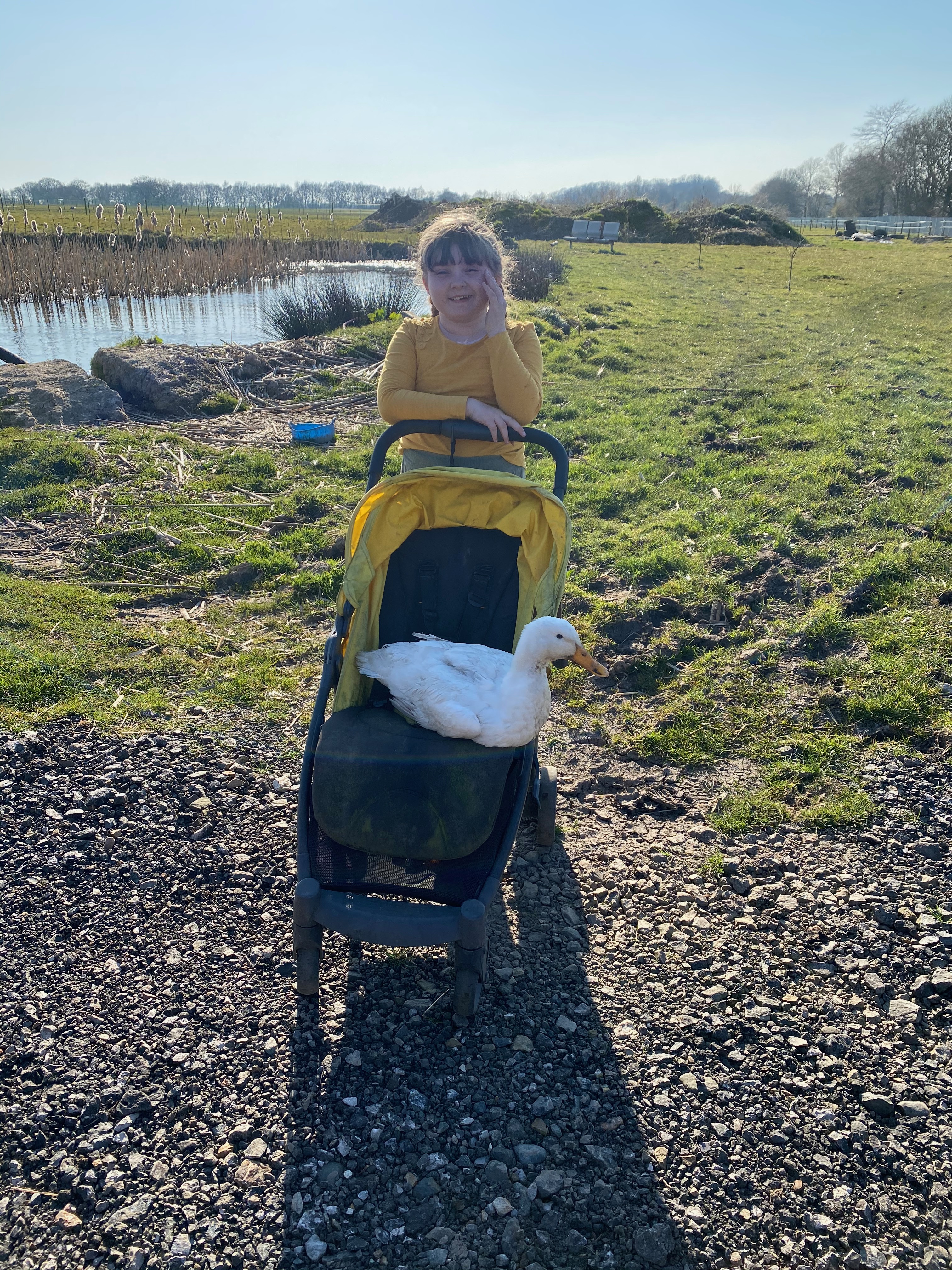 The lambs are not the only ones. My daughter is particularly fond of one of the ducks and the chickens are on another level.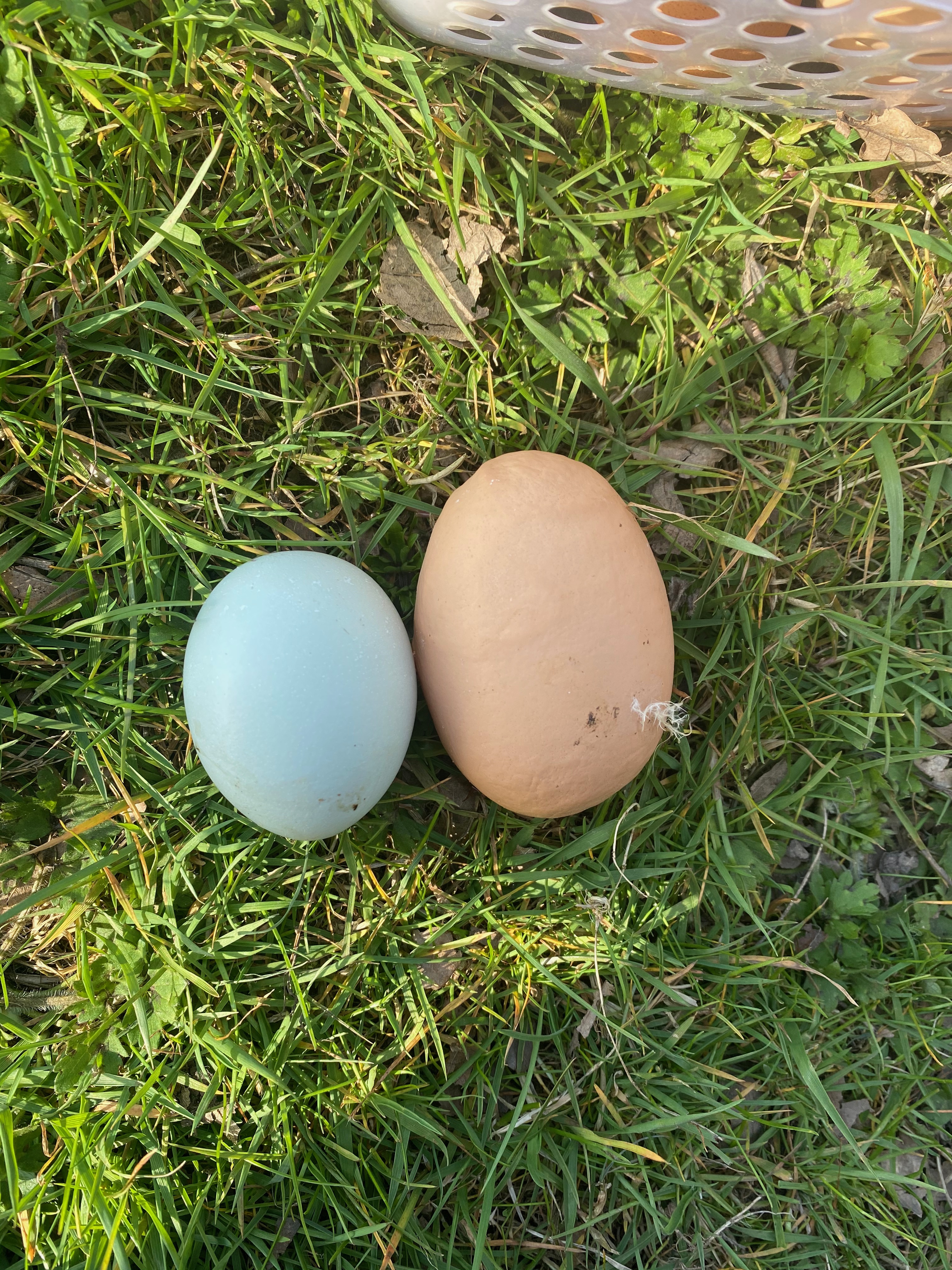 We collect the eggs every day and count how many we get (I thought this was at least some kind of numeracy lesson). In their field is a slight indentation at one end and it has been renamed the nest.
After we collect the eggs, a trip to the nest has become regular and we are often joined by a couple of hens which they children have tamed and they get cuddles, kisses and stroke. The funniest thing is, I think they actually like it. Even when the children slacken their grip on the girls, they have stayed with them. It is so cute.
It is comforting to know that while the world is a crazy place right now, the work of farmers and their families continues.
I just hope we have some Ryeland lambs soon.