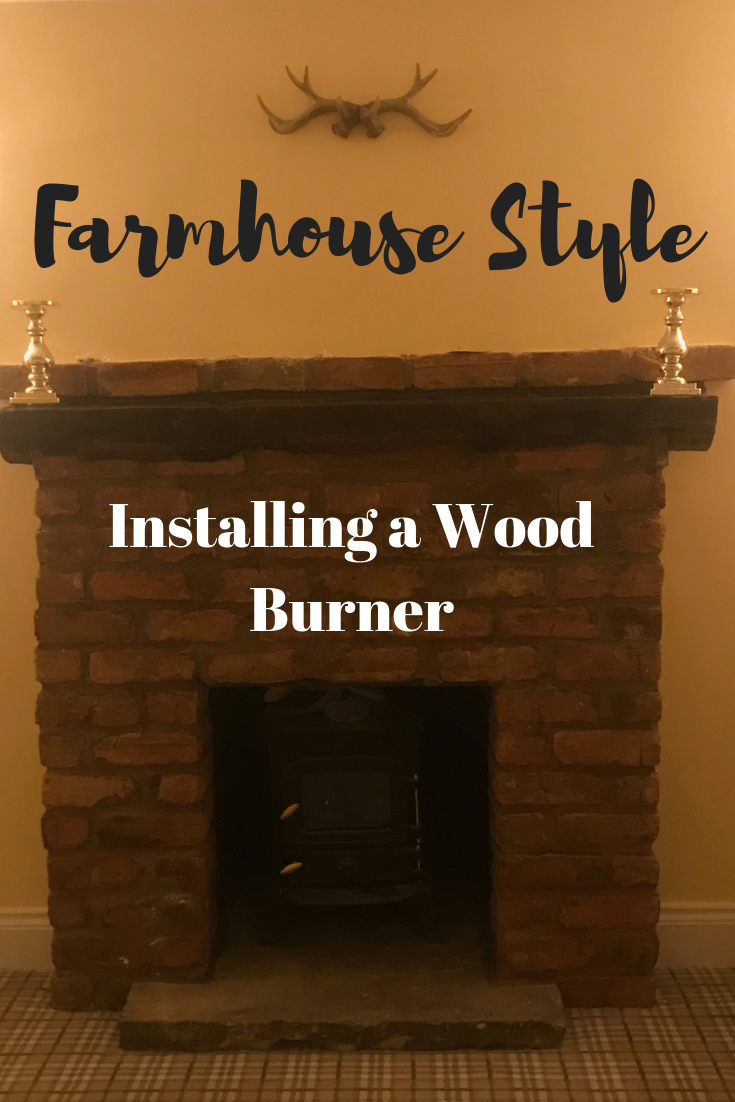 We have wanted a wood burning stove at the farm since we moved in. There is something so cosy and homely about an open (ish) fire lit on a bitterly cold day and everyone vying for closest spot.*
There is also a lot to be said for a fire place in that it certainly becomes the focal point in a room and, until the wood burner was installed, we really had no focal point at all.
While Autumn is probably not everyones ideas of a good time to have work done in your home-especially on the farm where the floor is that much wetter and muddier, I can't help thinking that the installation of a fire and surround in the summer would be wasted somehow because you would really want to try it out but the weather would most likely be too hot to do so.
We have been enjoying an unseasonably warm and dry October and November but as I saw the photos of New York in the snow earlier this week, I knew we had done the right thing as inevitably an icy blast would be making its way over the Atlantic.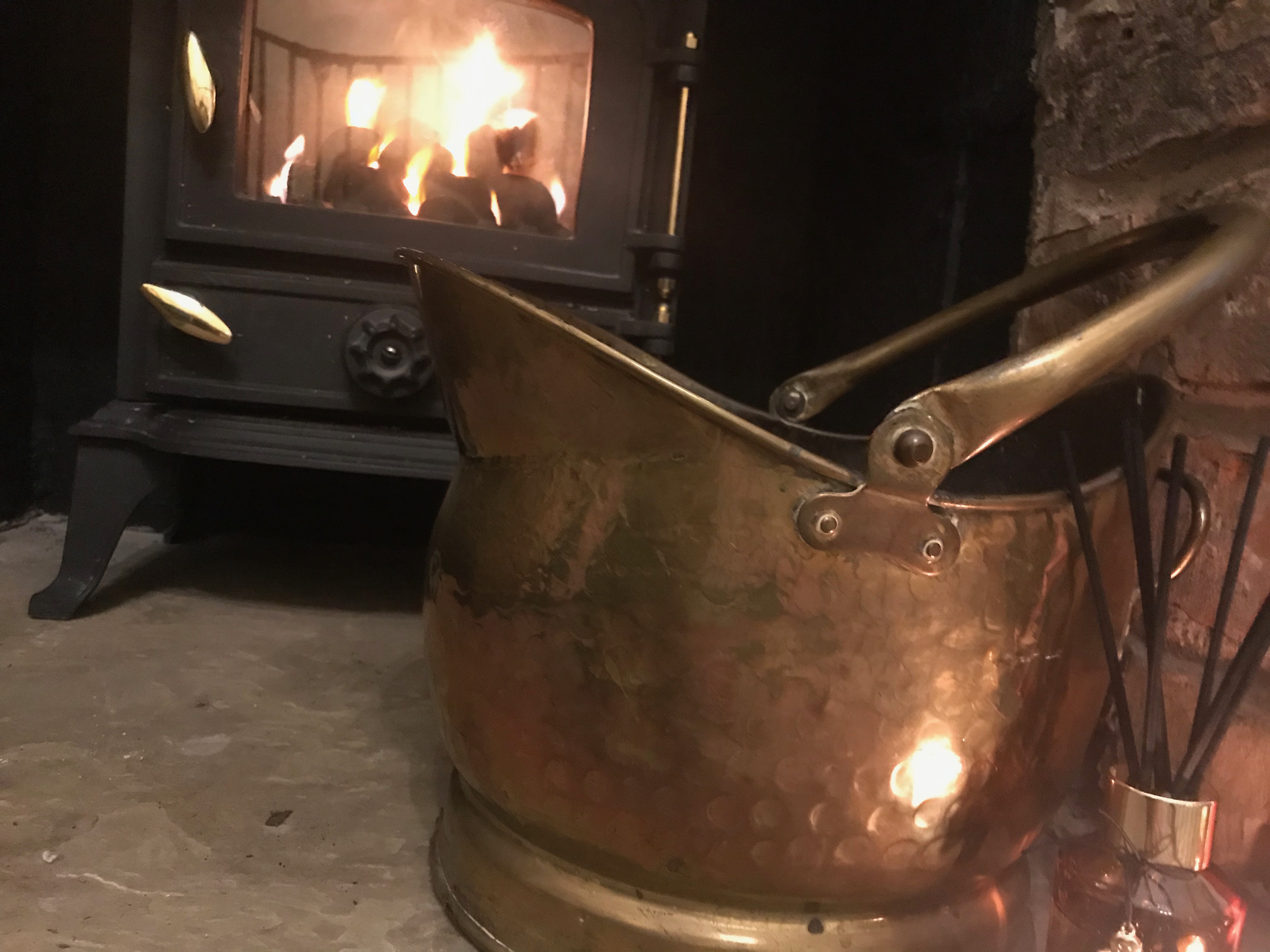 We mostly used reclaimed things because they go with our old house more than new materials would and both the farmer and I much prefer aged items than new.
The bricks are reclaimed and we got a beautiful York stone hearth from many trips to Reclaimed World in Tarporley.
It was a source of mirth and irony when it came to the beam as there were many lying around the farm for years but, being left out in the elements, they had rotted so we had to buy one instead.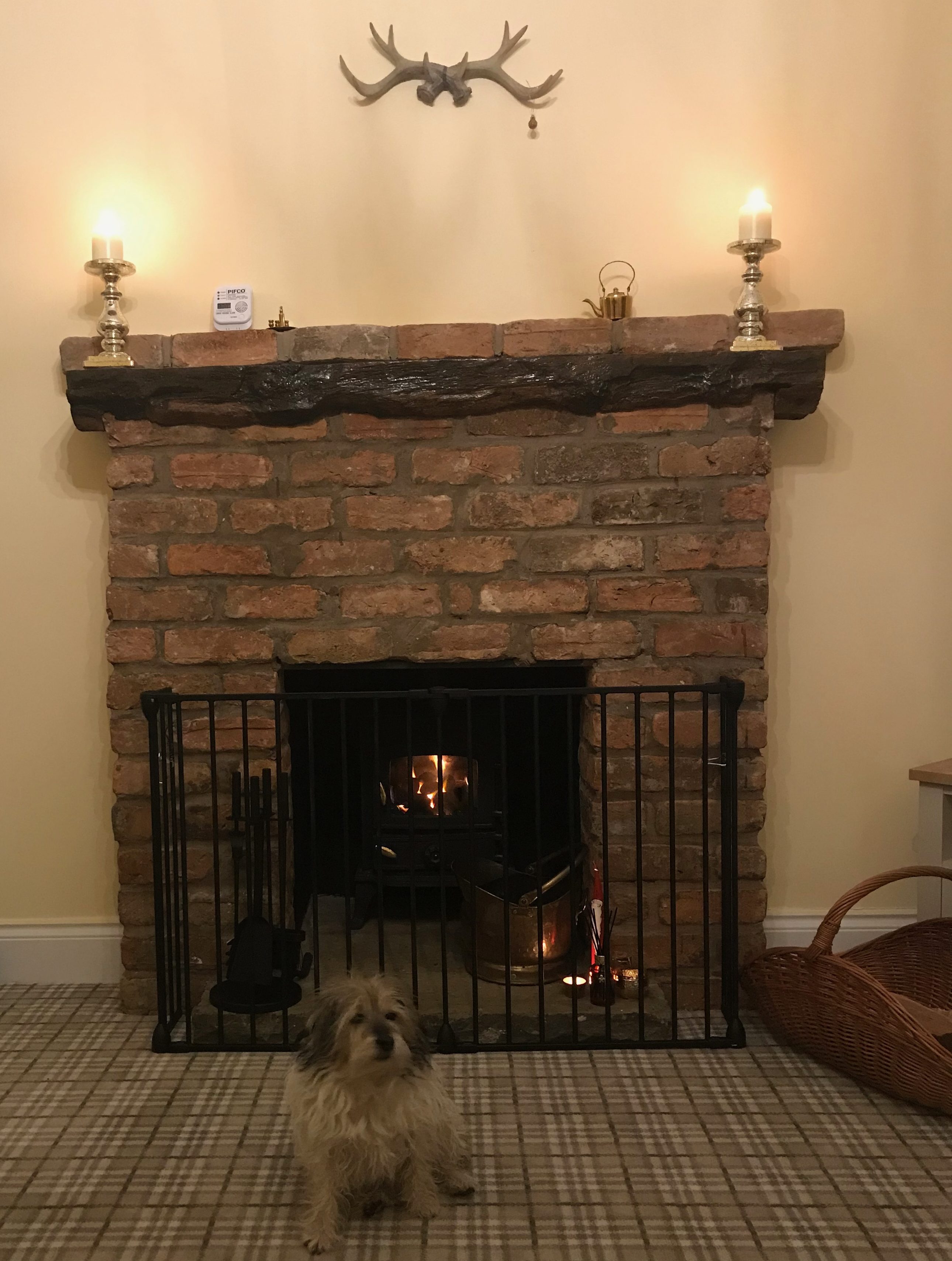 It took a while once the fireplace was built to fit the wood burner and, despite the roaring fire photos on social media, I would say we have had to learn how to use it. I was under the impression you just lit it but with it being enclosed, you need to get the air flow right to keep it lit.
I cannot wait to get my garland out and dress the space for Christmas. There is something so homely and cosy about a fireplace at Christmas and at least the big man himself has a chimney (flue) to squeeze down on Christmas Eve.
Expect wood burner spam on Instagram. I can't help it.
*Obviously the dog has claimed her spot in front of the fire and there was a point when I worried some singeing may have occurred but she loves it and keeps looking at me with her eyes saying "why didn't you do this years ago?" At least Rosie can live out her twilight years in comfort and warmth.