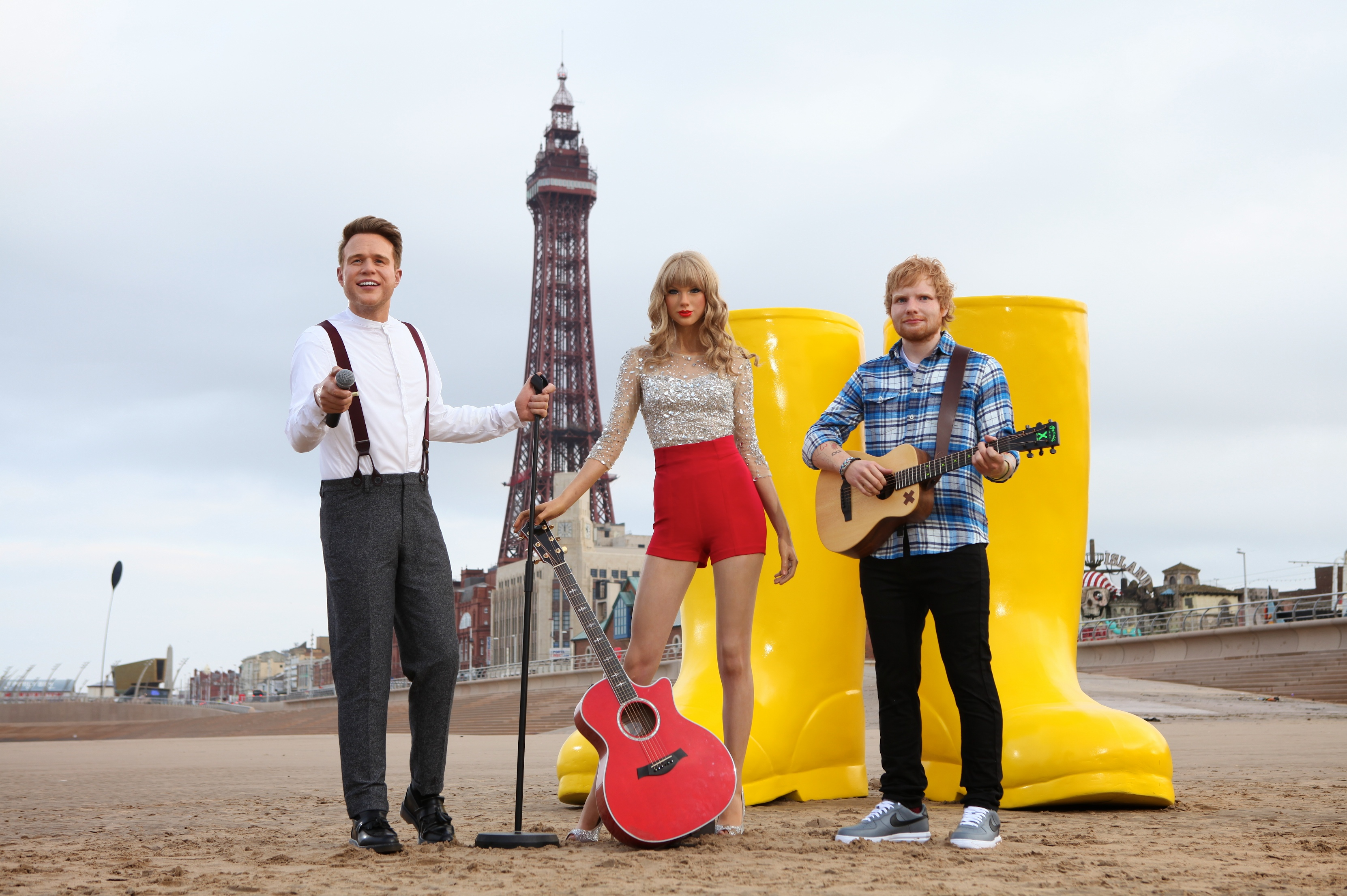 If like me, the likelihood of attending a music festival this year is slim to none, fear not. You can still pull on a pair of wellies, grab your lanyard and get festival ready for the biggest music event of the year as a number of chart-toppers line up in Blackpool.
The new festival named Festival Fields is the latest attraction at Madame Tussauds Blackpool that gives visitors an authentic taste of the booming British festival scene.
Headlining Festival Fields will be the music industry A-listers and best pals Ed Sheeran and Taylor Swift. The brand new wax figures will take centre stage giving visitors the chance to slide up next to their favourite stars and join them on stage.
Essex charmer, Olly Murs will join the top billers at the festival to complete the killer line-up.
Visitors will be treated to a multi-sensory experience covering the smells, sounds and sights of a traditional UK festival. Muddy, giant wellington boots, festival-style portaloos and a funky dance area will be amongst the features on show.
Festivalgoers will literally have the power in their own hands with an interactive user-controlled light show, bringing up the lights and treating fans to an unforgettable spectacle!
The festival will celebrate the flourishing UK festival scene, with a number of quirky festival photo opportunities – chill out at the campsite around an open fire or get take a snap in the retro VW campervan food stall.
If guests are feeling brave enough to bring the noise and join the line-up, there's a karaoke stage where potential headliners can perfect their pitch and jump behind the mic.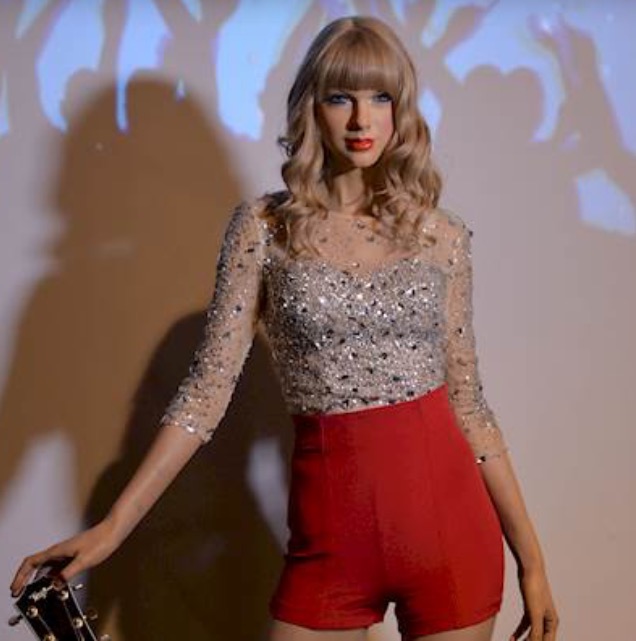 The popular Blackpool attraction is the only Madame Tussauds in the UK, outside of London, and features 15 highly interactive zones and experiences, where visitors can literally get up-close and personal to Britain's best-loved celebrities including Olly Murs, Paddy McGuinness and John Bishop.
Open 364 days a year, from 10am, a visit to Madame Tussauds Blackpool is essential – where else can you savour over two centuries of fame and notoriety? The "must do" attraction sits in the heart of the bustling seaside town's world famous promenade, providing guests with unique opportunities to create memories with some of the world's biggest icons.
We visited a couple of years ago and really enjoyed it so it is definitely on my list for places to visit this year. It is great for children (and big kids) and you can ensure you get that all important selfie which will really make your friends do a double take.
The attraction offers you the ultimate celebrity experience, sending you on a unique, emotionally charged celebrity journey.
Make the most of your trip to Madame Tussauds Blackpool with a range of affordable ticket prices. Best prices are guaranteed online with 20 per cent off on the day tickets.
Last year, Madame Tussauds Blackpool welcomed three brand new wax figures for 2015 including pop star Olly Murs, funny man John Bishop and Take Me Out's Paddy McGuinness.
With plenty more wax figures planned for 2016, Madame Tussauds Blackpool is constantly offering visitors the chance to meet new famous faces for the ultimate celebrity experience.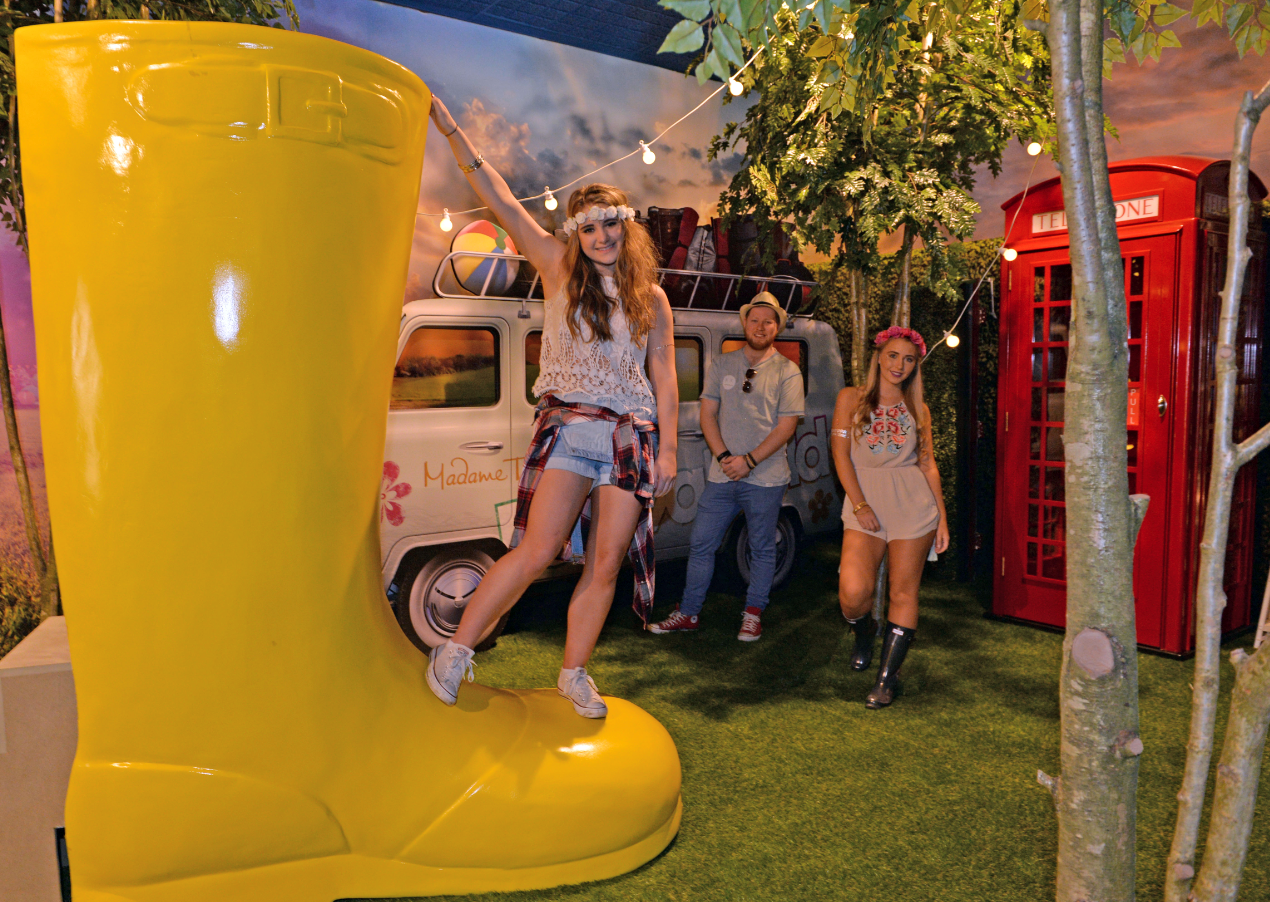 For more information visit: www.madametussauds.com/blackpool
Once you've discovered the magic of Madame Tussauds Blackpool, there are plenty of other Merlin Entertainments attractions in the seaside town including, Blackpool Tower Eye, Blackpool Tower Ballroom, Blackpool Tower Dungeon, Blackpool Tower Circus, SEA LIFE Blackpool and Jungle Jim's Children's Indoor Play Area.
What are you waiting for? Treat yourself to a day out.
*This is a collaborative post.