Since having children, it seems I had some kind of radar for farm toys. If I see a little tractor, I usually have to get it.
This is for both children-not just Baby G after all, girls drive tractors too.
Have you ever been into a shop and looked for a tractor?
I did not long ago and the choice, despite it being a large chain, was poor.
On my return home, I was browsing the internet and came across Farm Toys Online.

I couldn't believe it. Everything you could ever want for the young farmer or farm-enthusiast in one place.
The website really is amazing. Split into easy to navigate catergories, from ride-ons and horses to farm sets, clothing and even toddler farm toys.
I will definitely be a regular visitor now and the best bit? You don't even have to leave the farm to get the toys.
The problem with having children who are used to tractors however is that when they grow up with vehicles like this:
It can be hard to then play with toys like this:
I suppose it is how it is. Never fear though, Farm Toys Online has a selection of replica models of real tractors (as well as the other toy varieties) for you to choose from. They even sell tractor, farm and digger clothing, ponies, farm sets and party supplies.
It seems the minute Baby G was born, Hubster has plans for the little boy. I wouldn't be surprised if he will be taught to drive machinery by the time he is three.
So imagine our excitement when this came through the post.
I say 'our' excitement because, the moment Hubster saw it, he whisked it off to show his friends and photograph it next to the real thing. Such is the love of tractors in this house.
Both children adore the tractor which is just like Daddy's and it is lovely that they now have a toy which really does look like a tractor and not one more suited for Old MacDonald's Farm.
So with birthday party season well underway and Christmas just around the corner, don't forget to check out Farm Toys Online. You will not be disappointed.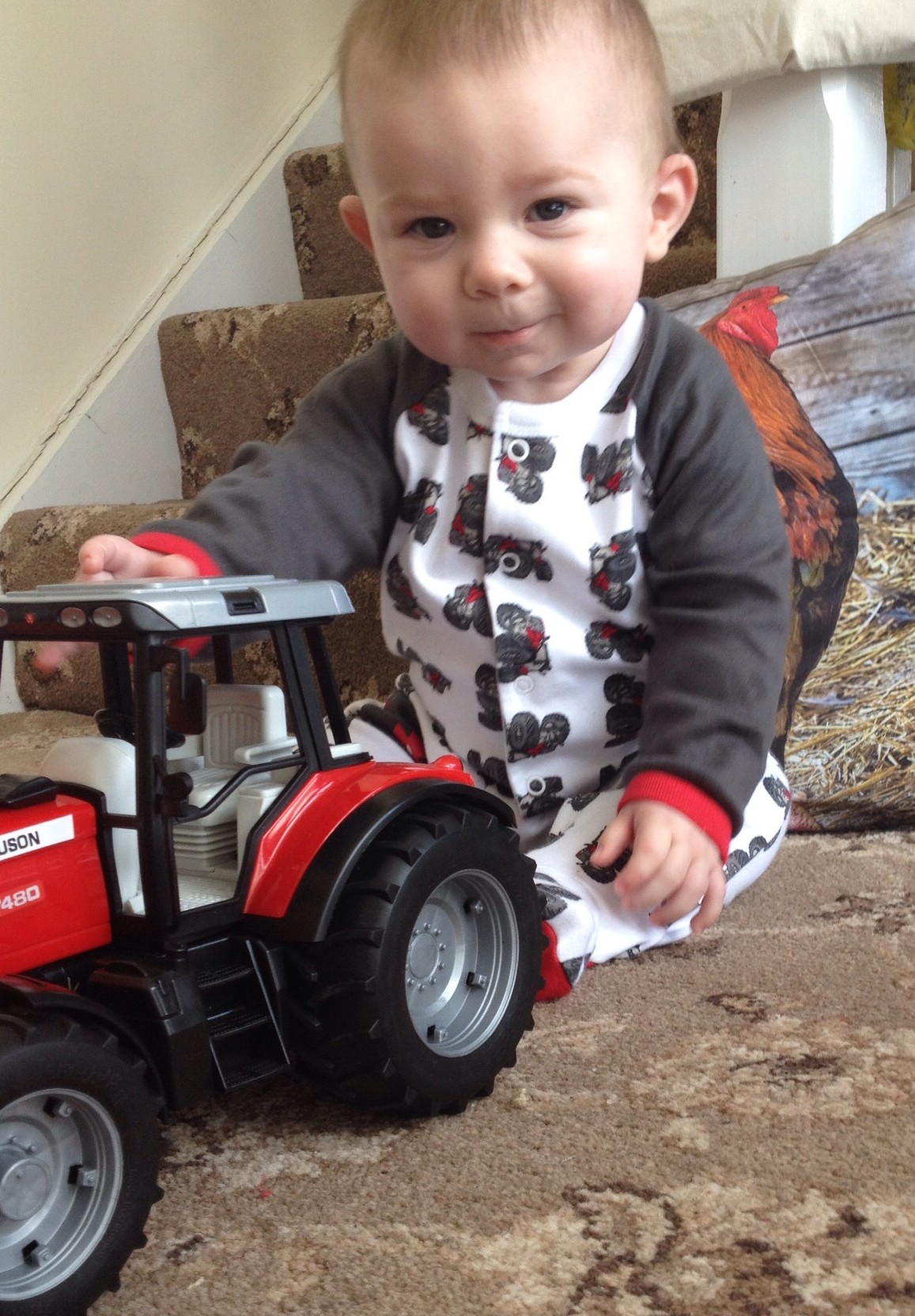 Baby G was certainly impressed.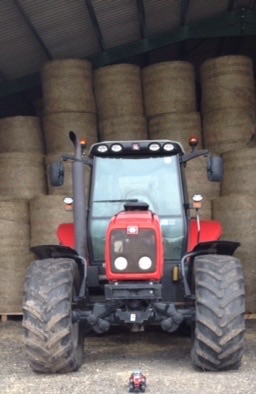 *We were sent the Massey Ferguson for the purpose of this review for Farm Toys Online but all opinions are my own.