Parenting is a minefield at the best of times but when it comes to feeding your children healthy and nutritious snacks, many parents (myself included) struggle to see the wood from thee trees when it comes to the children's snack aisles in the supermarket.
When my daughter was a baby, everything seemed a lot simpler. There wasn't a lot of choice so you generally knew which products were healthy and which were not.
In the seven years since she was a baby and, two more babies to wean and feed, the baby and toddler snack market has exploded.
We are bombarded with so many choices that sometimes, it is so hard to see which things are really healthy and which items only claim to be.
Organix is also increasingly concerned about the quality and quantity of unnecessary ingredients in some baby finger foods and toddler snacks, and thinks the massive explosion in the number of snacks available has come at a nutritional cost, as standards have slipped.
Thankfully, they are launching a nationwide junk busting campaign, to investigate what's hiding in some baby and toddler snack foods.  Organix is working with Cherry Healey from the BBC show Inside the Factory, who is joining the Junk busting mission to investigate baby finger foods and toddler snacks.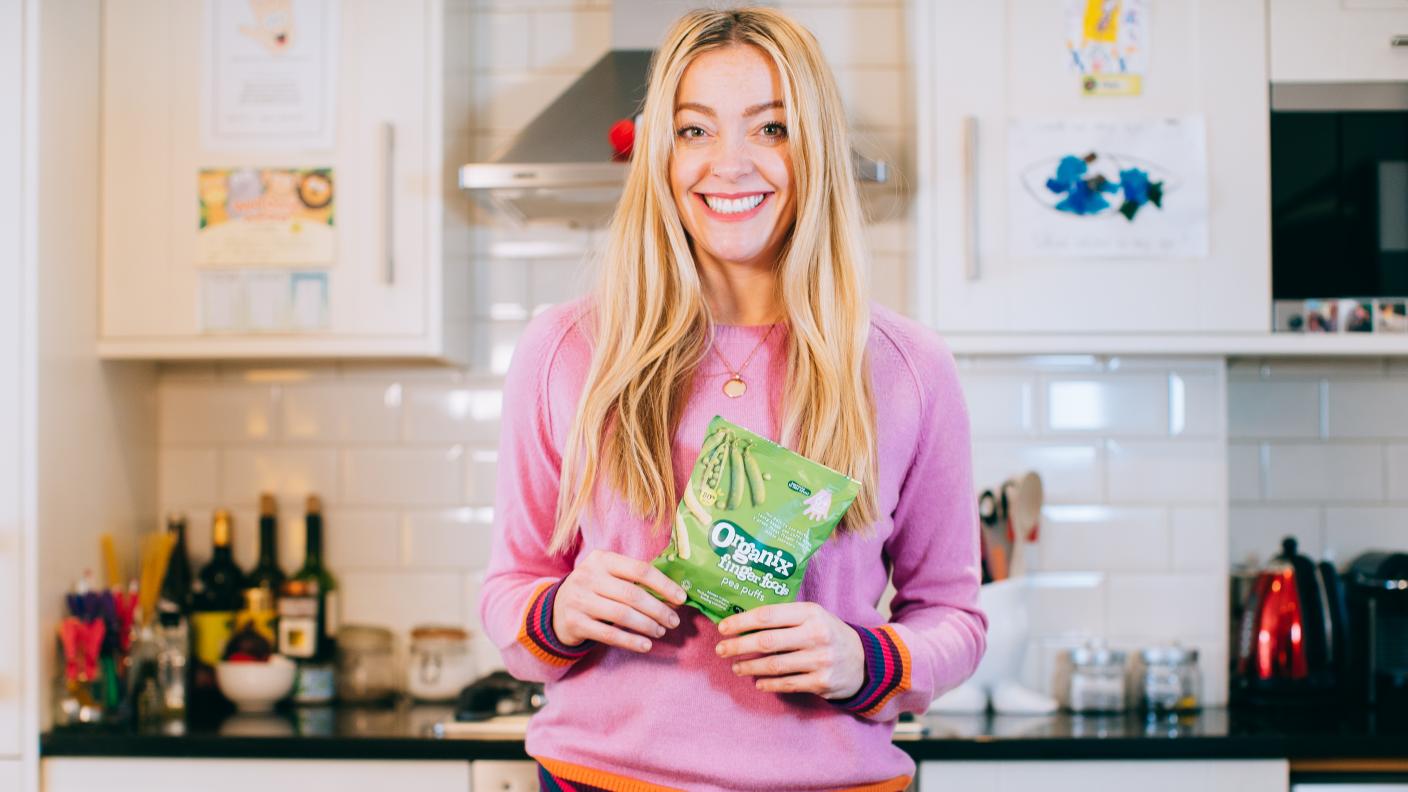 Organix commissioned a survey to uncover parents' attitudes to snacks for babies and toddlers, and find out what they think needs to change.
Some 76 per cent of parents were shocked to discover that some baby and toddler snacks contain up to 30 separate ingredients.
Some baby crisps were found to have the same level of salt as a regular bag of crisps which shocked 85 per cent of parents surveyed.
More than half of parents questioned (52 per cent) said it's difficult to find food they can trust. A quarter of parents (27 per cent) admit to making a decision on whether to buy a food just by looking at the front of pack, despite the fact that 40 per cent say they don't trust the healthy food claims found there.
With the sugar tax just coming in, I feel it is important that all baby foods and snacks contain absolutely no salt and refined sugar at all. Surely we have all been duped into thinking that many of these snacks are as healthy as the adult alternative.
As a parent, I acknowledge that being organised enough to carry fresh fruit and vegetables around with me for them to snack on is an option but realistically, if you are out for the day, do not have time every day and in my case, run the risk of an animal stealing food around the farm, ready made snacks are the only way to go and I am not ashamed of it.
I am ashamed of the fact that I too am guilty of failing to check packaging for my children. Well, no more.
Our children face a lifetime of sugary, salty snacks being targeted at them like no generation before. It is up to us as parents to educate them to make the right choices and, if the need be, to substitute any unhealthy products with brands we know we can trust.
Mum and TV presenter Cherry Healey, from the BBC's Inside the Factory, is working in partnership with Organix to review what's hiding in some of the finger foods and snacks on sale in the baby and toddler aisle, and is asking parents to join the investigation.
https://www.youtube.com/watch?v=1a2RrOK98u0
Cherry Healey says: "As a mum, I feel passionately about the quality of children's food. There are some great snack foods on supermarket shelves but there's also some misleading labelling, and I've found unnecessary ingredients hiding in baby and toddler snacks, like added flavourings and salt. It's time we did something about it. Join me in campaigning for #FoodYouCanTrust."
All parents are invited to join Cherry Healey as she investigates what's hiding in baby finger foods and toddler snacks and become part of the campaign for change.
Join the debate, share your views, take photos of foods and food labels and share them with #FoodYouCanTrust.
*This is a collaborative post. All opinions are my own.