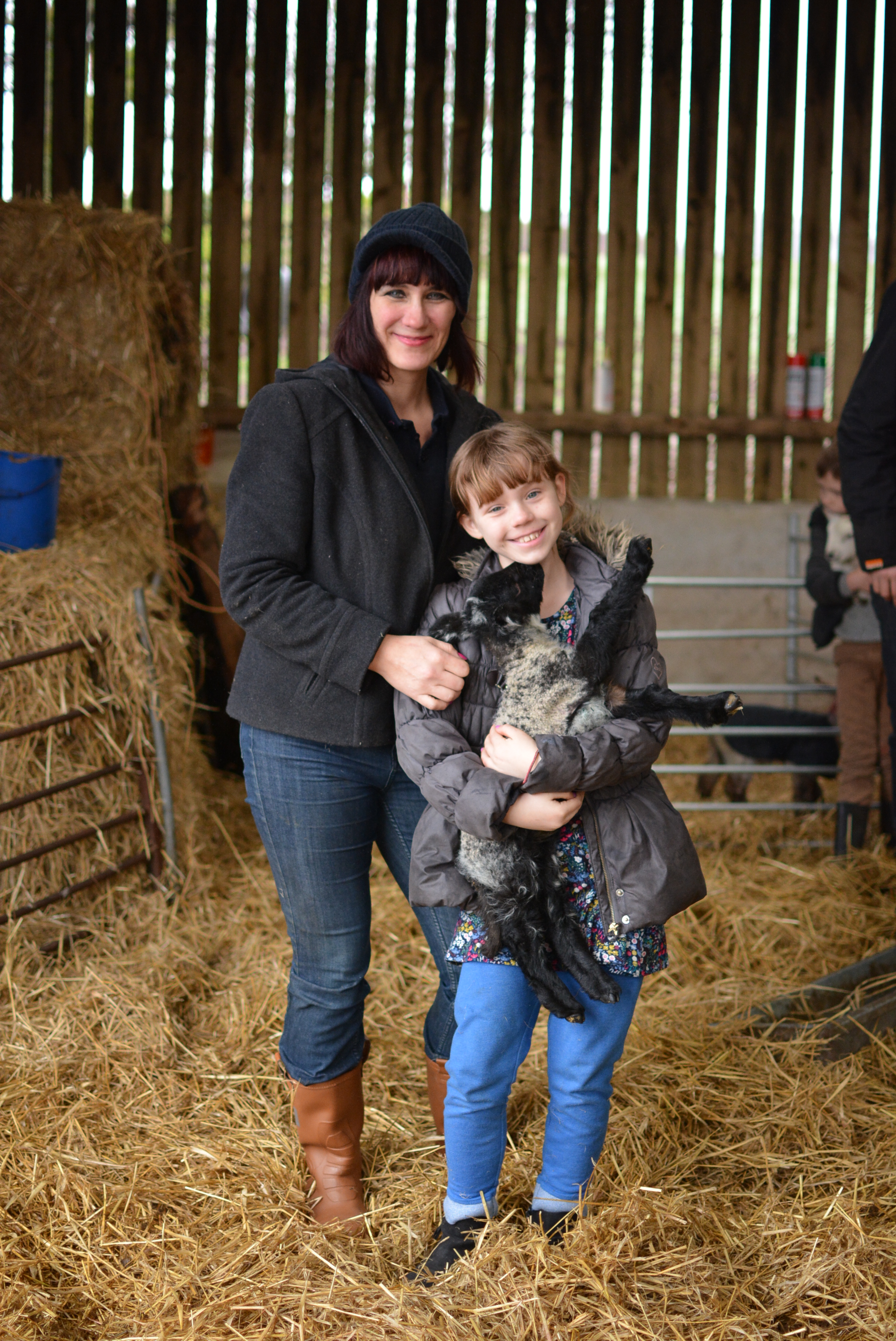 Caroline Jellico farms in South Cumbria, UK. The farm itself is 30 acres plus another 20 rented and rights to graze the common. Its a harsh environment with little to no sunshine and poor quality grass.
Farming was a life choice. Caroline always wanted to work with animals and became a zoo keeper for some years before having her children. Zoo keeping hours are long, like farming, and at the time when my kids were small I could no longer do my job and then she became a single parent.
She took the kids to a lambing open day at an agricultural college one year and fell in love with sheep.
"Ive never looked back," she said.
"It was always something I was fascinated by and I guess it was in my blood somewhere back down the line. All my family are nurses or in the care/people profession, so Im a bit of a different branch of the tree."
Caroline has 100 Herdwicks and 100 lowland sheep (zwartbles, suffolk crosses, texel crosses, mixture of all sorts) and she started calf rearing two years ago to increase turnover as herdwicks don't bring in anything really.
Parenting the three children singlehandedly is tough and she seems to be in a rush most of them time.
I have to get the children to school and all their evening activities on my own, and sort the farm out in between. With little machinery its very difficult, everything takes so much longer to do, but the farm doesn't pay a wage so I can't afford machinery. Its a vicious circle really. I don't have the time to work outside the farm but thats what I need to do. Its very tough."
Caroline says calf rearing is going really well, and its more profitable than sheep. She says she made a small profit last year so maybe in another five years she might be able to pay herself something.
"People think farmers drive around in new cars on tax payers money, but the reality is far far away from that. Some weeks I can't afford to buy food."
Caroline says taking on a very old Herdwick flock has caused massive losses in the last three years, and trying to keep the flock turning over and keep numbers up has proved very difficult.
"We also silage the same ground that is grazed as there's no flexibility in the small acreage, and with the wet weather last year we didn't silage until six weeks later than usual, causing big problems gathering the Herdwicks for weaning, clipping and then grass growth in time for tupping, which has caused weight loss and low scanning numbers as a result of no grass
Caroline says the biggest worry she has is making enough money to live.
"It just doesnt' happen, I suppose young lads and married couples don't have the same restrictions as they don't have kids to worry about, or they share the kids, school runs, cooking etc. 
"Prices of lambs at market were the same 20 years ago as they are now and it's not an acceptable price compared to supermarket profits," she says.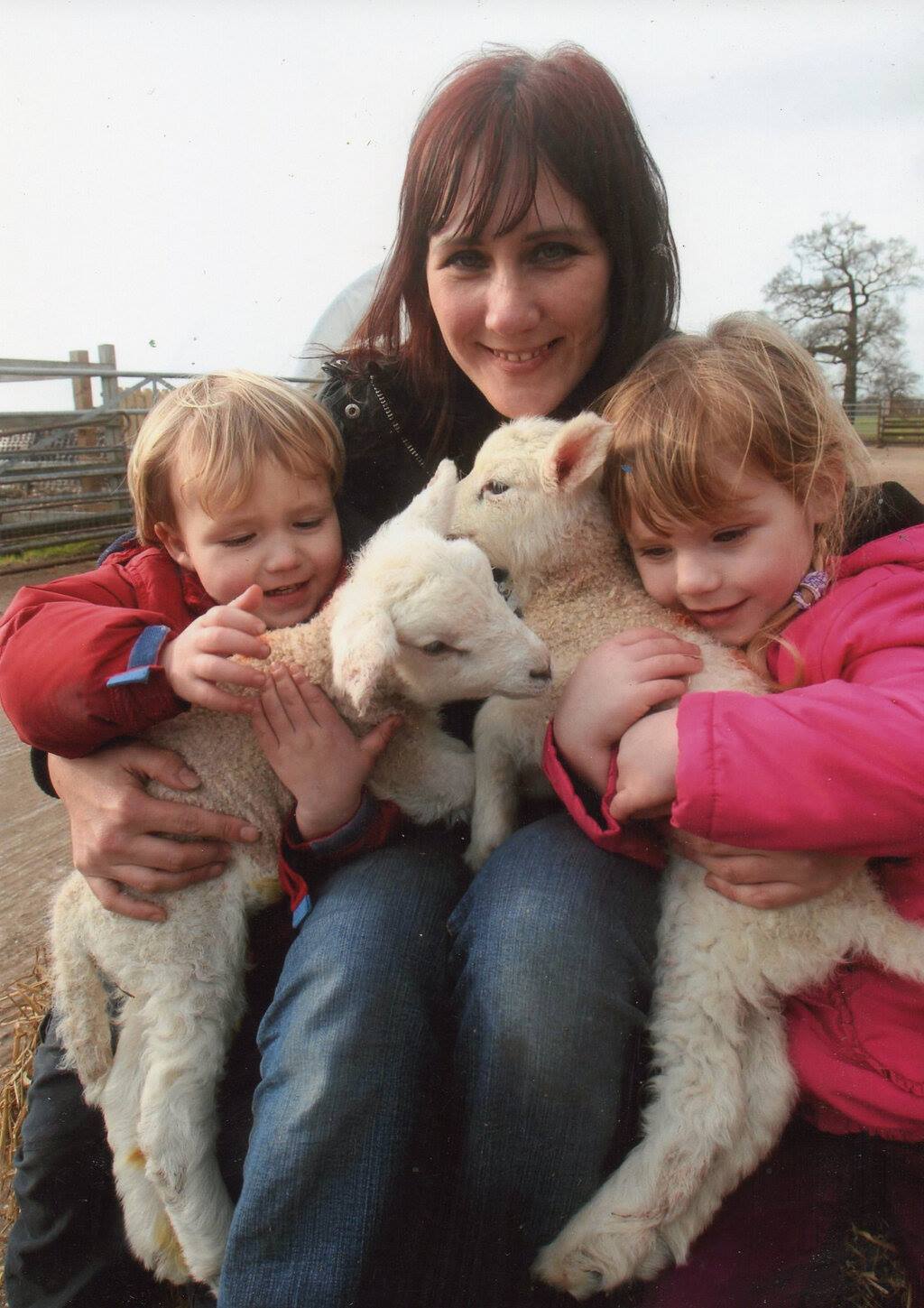 Caroline says she would like to see more small farms survive and get us as a nation, back to basic values a little.
"A more informed communication between farmers and public needs to happen to stop the preconceived ideas that farmers don't care for their stock, or that we live off handouts.
"All my sheep are known to me and I care about each and every one, I know their history, how many lambs they had last year and the year before, what problems they've had, how old they are.
"Its tough I do care about my livestock, I don't have money given to me for nothing and I work hard to protect the environment too. Farmers do care."
Caroline's favourite time of year is lambing.
"Letting them out on the fields for the first time after winter, and seeing them hop skip and jump about. Even the adult sheep do it on that first day out. It never gets old watching that. New life, and being able to help that happen, its just magic. And then seeing my eight year old son deliver a lamb by himself is just awesome."
However, she says the isolation is hard. Working every day and never seeing another soul to talk to. Never seeing the kids or taking them on holiday or days out because she can't take a day off.
"Its tough and it's tiring. Im exhausted."