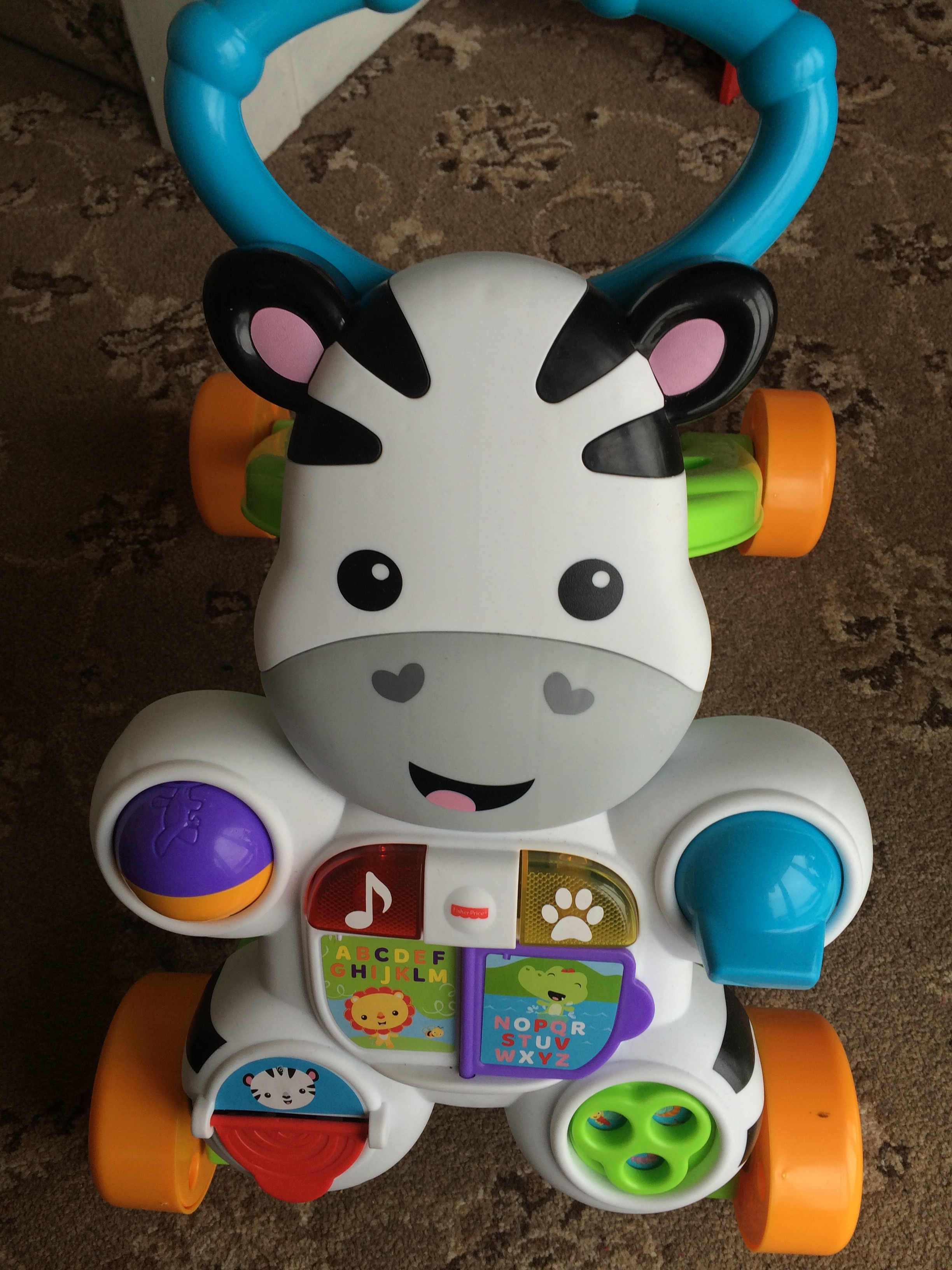 Having got over the buying of useless baby items with Boo, I feel like I've known what and what not to buy (or re-use) with G.
When little ones first find their feet and start cruising furniture, it really is worth investing in a walker.
Not the type they can sit in, I mean the ones the push along themselves.
We have had several over the years and I can quite reasonably put them in two separate camps-ones that aid walking and are safe and ones which are just not sturdy enough meaning the baby is quite likely to either topple over or, in our case, go flying over the walker.
I was tearing my hair out. The poor lad was really trying. Then my mum remembered we had a Fisher-Price pram from when Boo was a baby at her house.
It is something to do with the size of the wheels and the sturdiness of it that just worked. I am all for genderless baby products but I did feel a bit bad that poor G was always getting his sister's cast-offs.
So when Fisher-Price got in contact to offer us a Learn With Me Zebra Walker to review, I really couldn't say no. Especially as it looks really cute parked up next to the Fisher Price Rocking Zebra we already had. It's like a Zebra zoo.
I tend to only put things together when the children go to bed because little hands have a tendency to walk off with essential components but I took the chance and, despite G being very interested in proceedings, it was that simple to construct that his presence made no difference.
I installed the batteries and it was ready to go.
It has a musical element as well as little knobs and buttons to poke, turn and push-perfect for inquisitive little ones and chubby, small hands.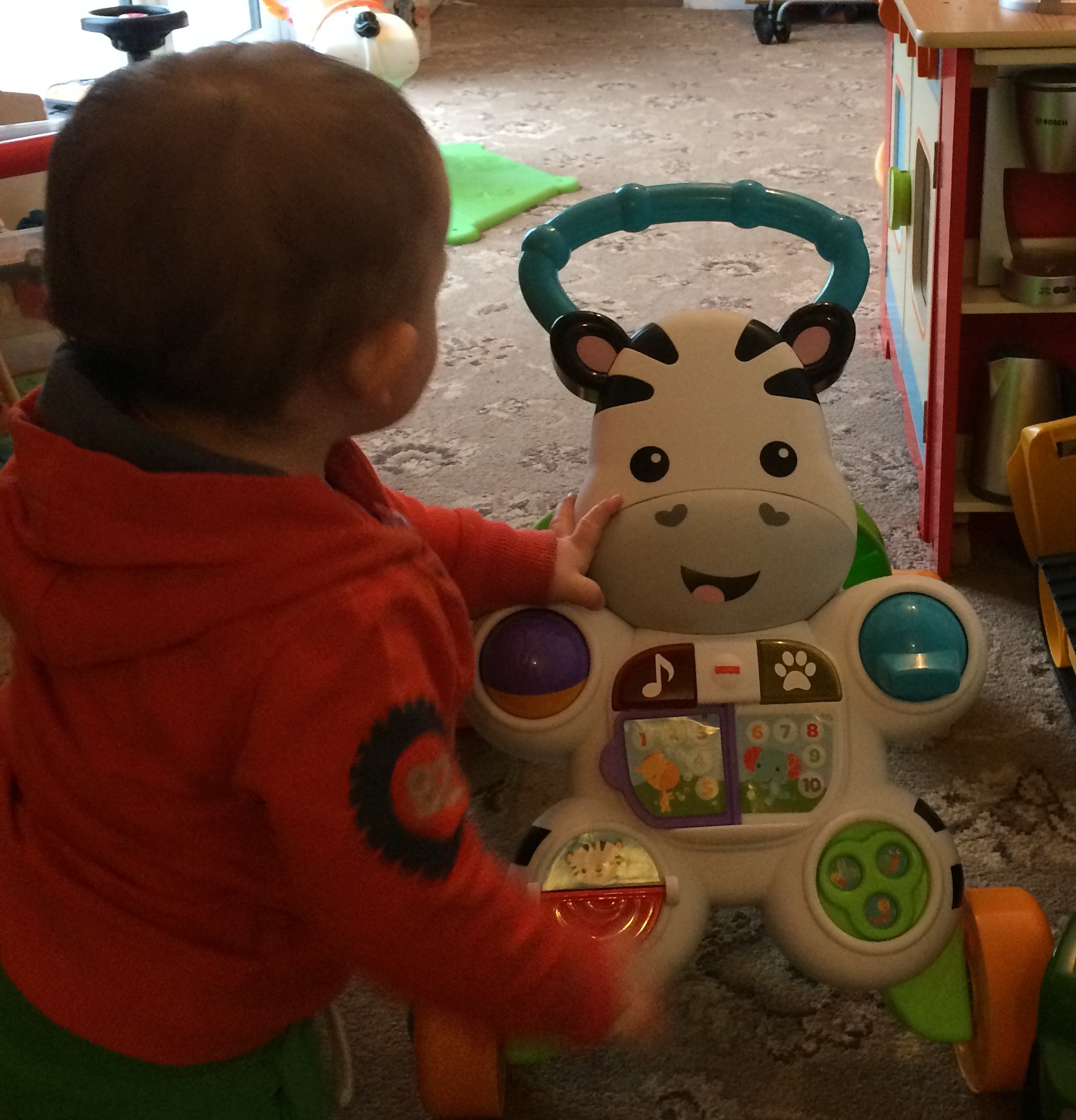 The front panel means that even if your baby is currently only sitting, it will still make an exciting toy and activity. There is also an educational element as the songs are based around numbers and the alphabet so your baby will learn something too.
When it is time for those first steps, you will not need to worry. The Fisher-Price Learn With Me Zebra is so sturdy. There is no chance of tipping up and the back wheels are quite far apart so the tottering little feet will not be infringed by back wheels which, on some other walkers are quite frankly in the way.
G has phases of playing with the buttons and then cruising around the living room with it. He really loves it.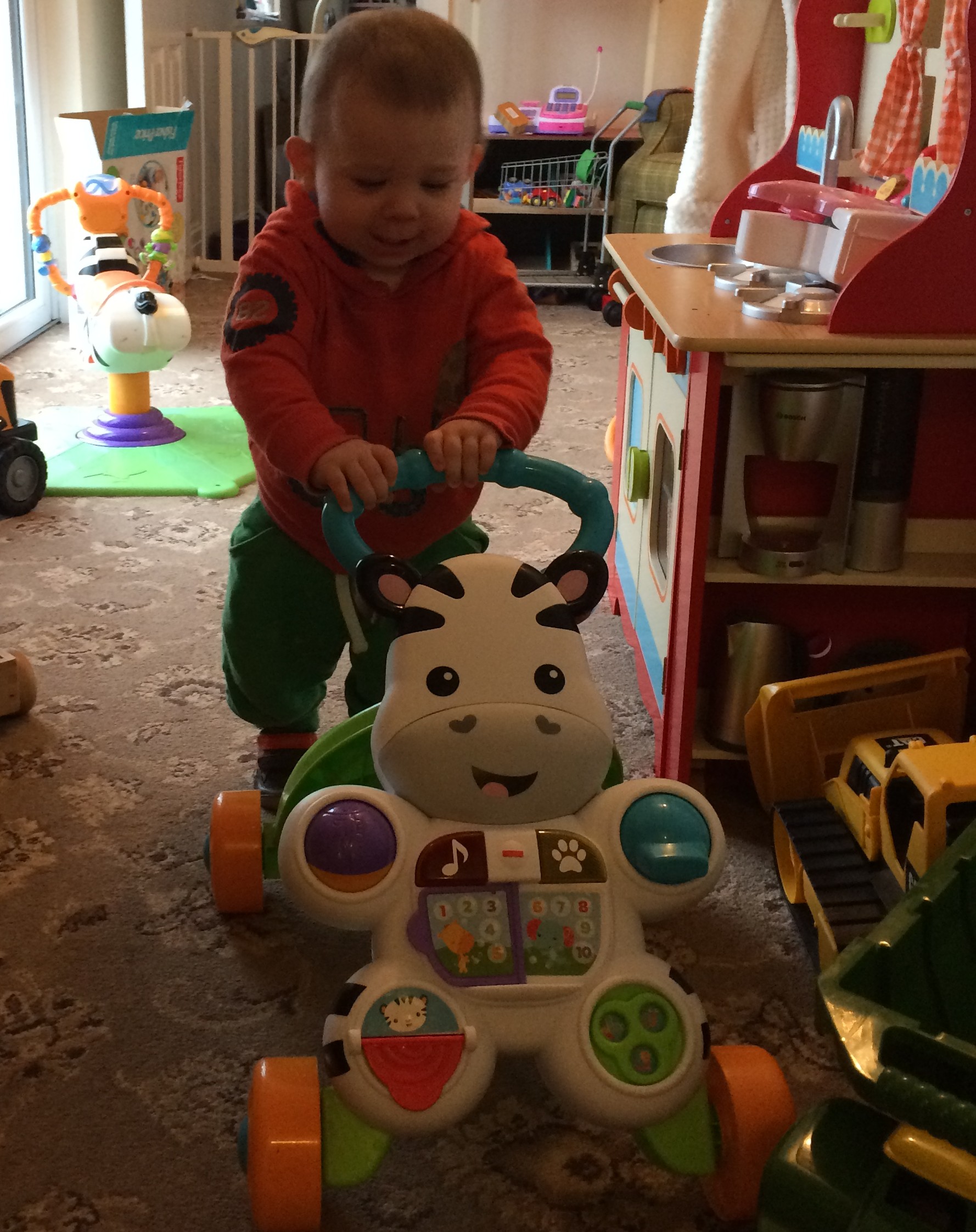 G is quite a boisterous baby so I think if it passes the G test, it will certainly be fine for everyone else.
We love it.
The Fisher-Price Learn With Me Zebra retails for around £29.99 and is available from all reputable stores who stock Fisher-Price.
*We were sent the Fisher-Price Learn With Me Zebra for the purpose of this review but all opinions are my own.