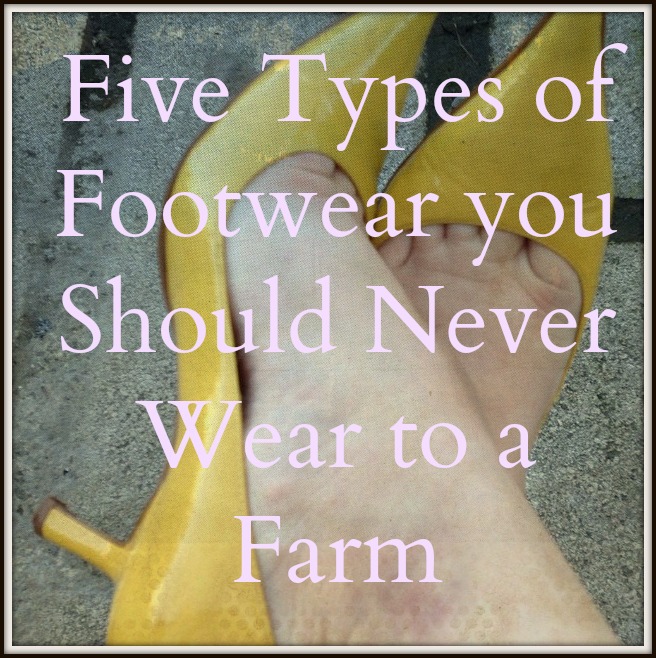 I may have been a farmer's wife for a while now but as you will see from this post, I am still learning.
While most of my footwear faux pas were a while ago, only this week I have had a splinter in my foot due to wearing inappropriate shoes.
So here is my five types of footwear you should never wear to a farm.
1.Flip Flops. I remember laughing when I went to an Open Farm Sunday event last year when I saw so many clueless women walking round in beach shoes. They are the worst type of footwear to use. Having said that, I have a pair in the kitchen to go to the bin or hang washing out in (in dry weather) and only this week, I forgot to change them before straying onto the yard and I got a splinter in my foot. I wasn't laughing then.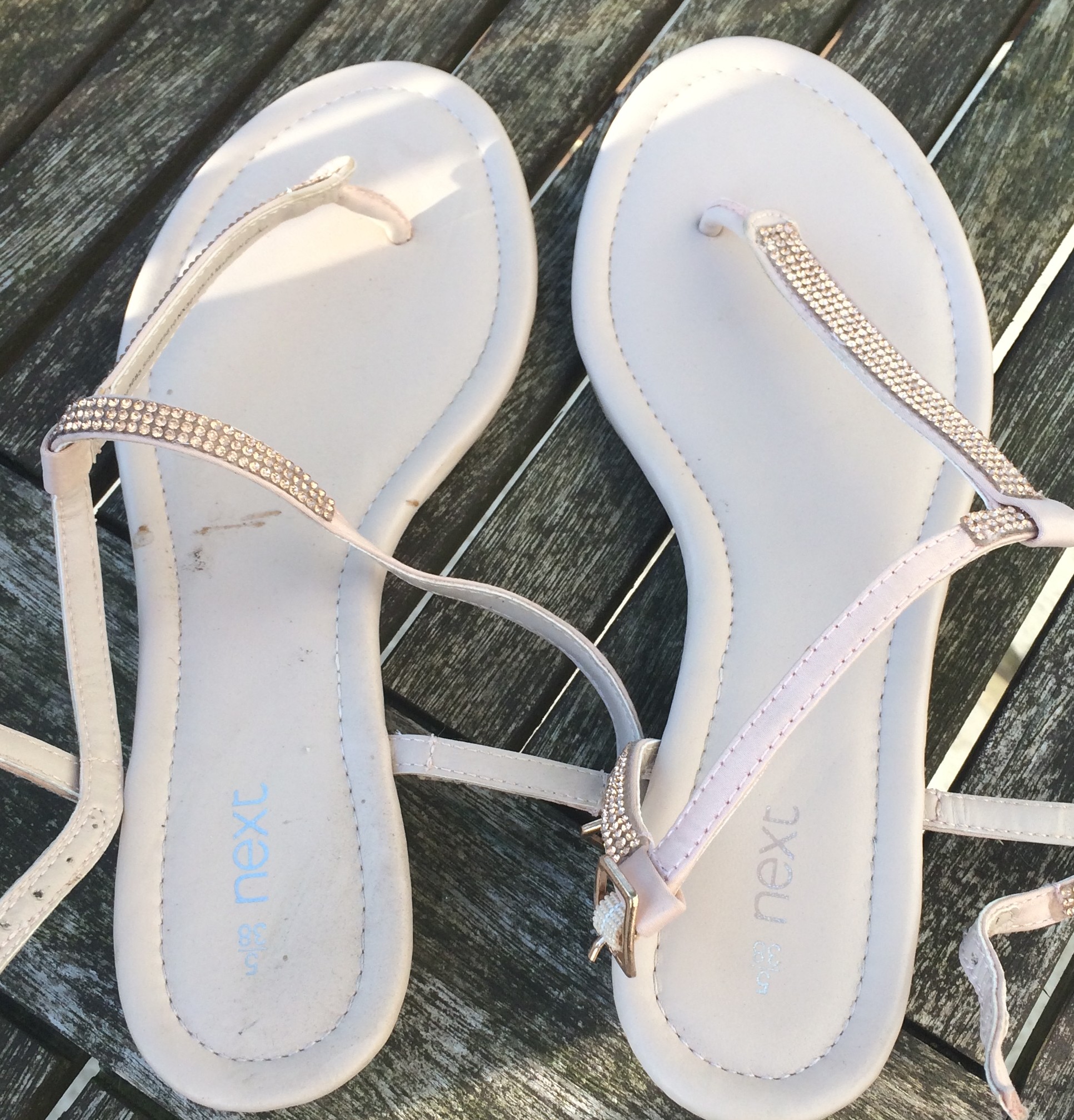 2.Sandals of any form. See flip flops but, if they are in any way glittery or sparkly, you will guarantee that any mud or animal droppings will find themselves on your boot bling.
3.Canvas shoes-especially in wet weather. Some sheep got out and I was the closest to them so I ran with the pushchair and, even though I was only wearing canvas shoes, I did what I had to do. The photo really does not do them justice as to how muddy they actually were.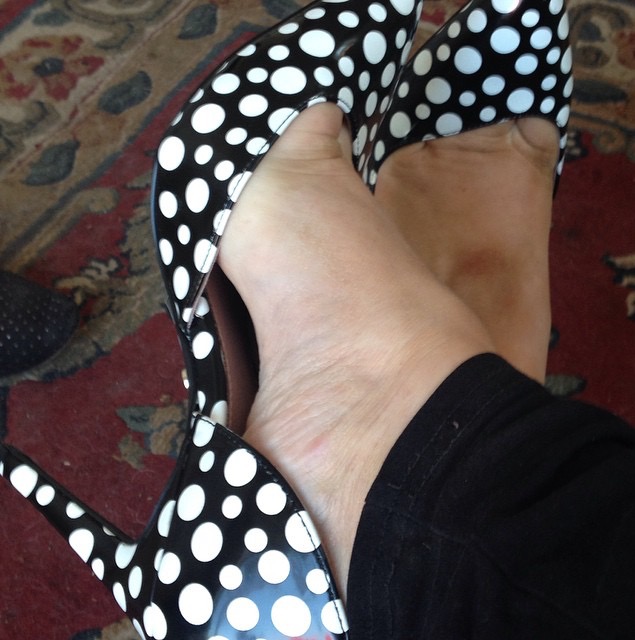 4.High heels. On the odd occasion, I wear heels now, it is usually only to walk to the car to drive somewhere suitable but even that walk can have its pitfalls like rough terrain, cobbles, stones and grass. Mud up your stiletto is not a good look by anyone's standards.
5.Suede-whether the real thing or faux-suede, dirt is attracted to it at the best of times. On the first outing in my new tan, faux-suede pumps (Primark specials) I happened to walk past a pair of Hubster's muddy boots. The dirt literally jumped onto my new pump and, wiping with a baby wipe just made the stain worse.
So there you go. Don't say I haven't warned you. Farms and fancy footwear just don't go.