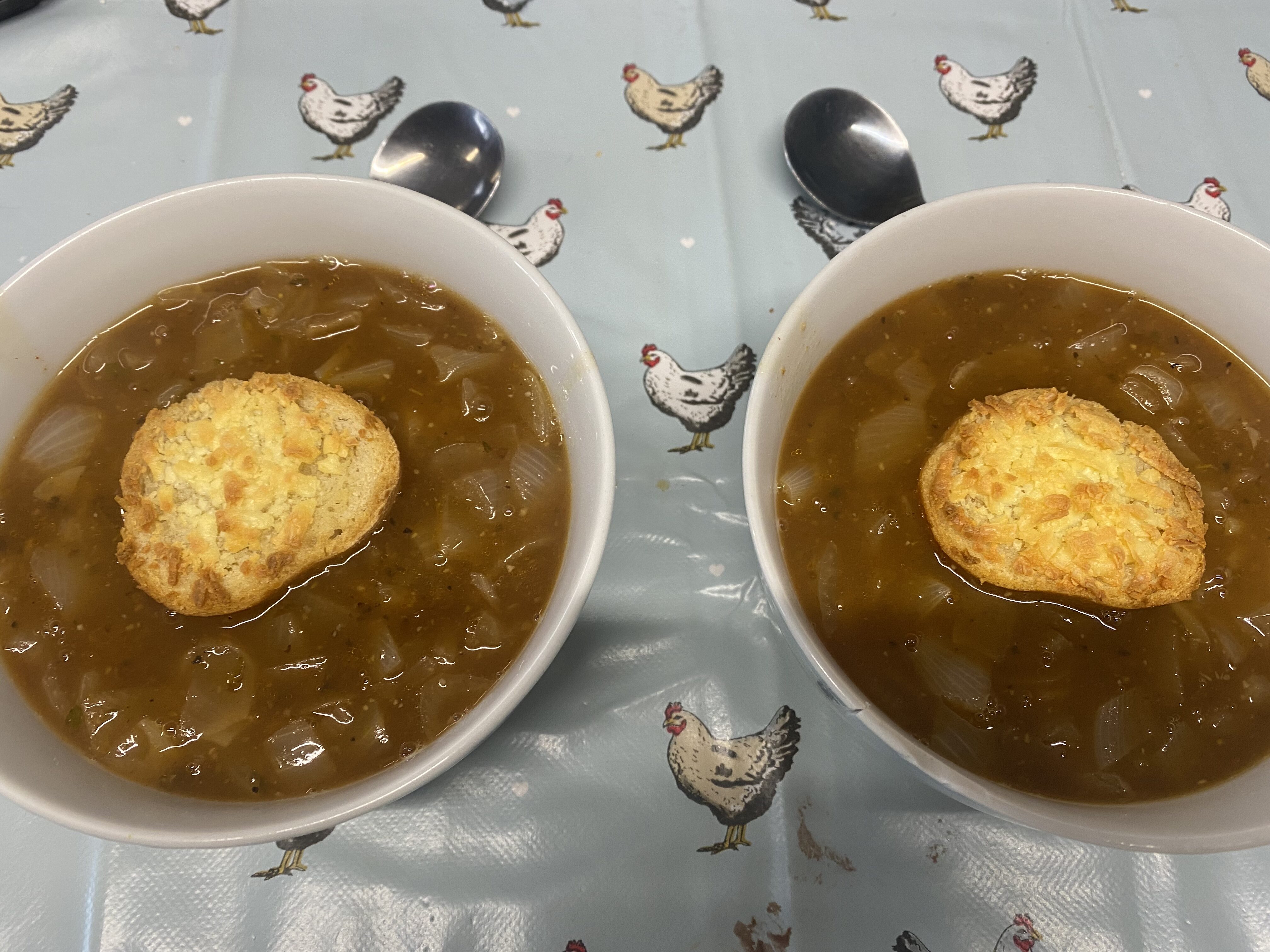 I adore soup at any time of the year but as the weather turns colder, it is the perfect lunch to warm up a cold farmer.
Opening a tin is obviously the easiest option but when it is so easy to make your own, I like to go the extra mile every now and then.
French onion soup is the easiest soup to make in my opinion. Classically made with beef stock, shock horror, I had run out of beef stock cubes so I used onion gravy granules instead.
It is also traditionally served with rounds if French baguette and Gruyere cheese but I choose Lancashire cheese and it worked just as well.
The addition of brown sauce helps with the colour but really brings a spicy and sweet twist to the soup.
Bon Appetit.
To serve two.
You will need 
3 large brown onions
A beef stock cube to onion gravy granules
A large dollop of brown sauce
Butter
To serve
French baguette
Butter
Cheese of your choice.
Method.
Chop the onions and sauté them in the butter with the lid on so they soften.
While this is happening, cut the French baguette and spread butter on them on a baking parchment.
When the onions are sufficiently soft, off the brown sauce and the stock. Bring to the boil then simmer for 30 minutes.
Add the grate cheese to the top of the bread and either grill or, as I prefer, put them in the oven for 10-15 minutes until they are toasted but not burnt.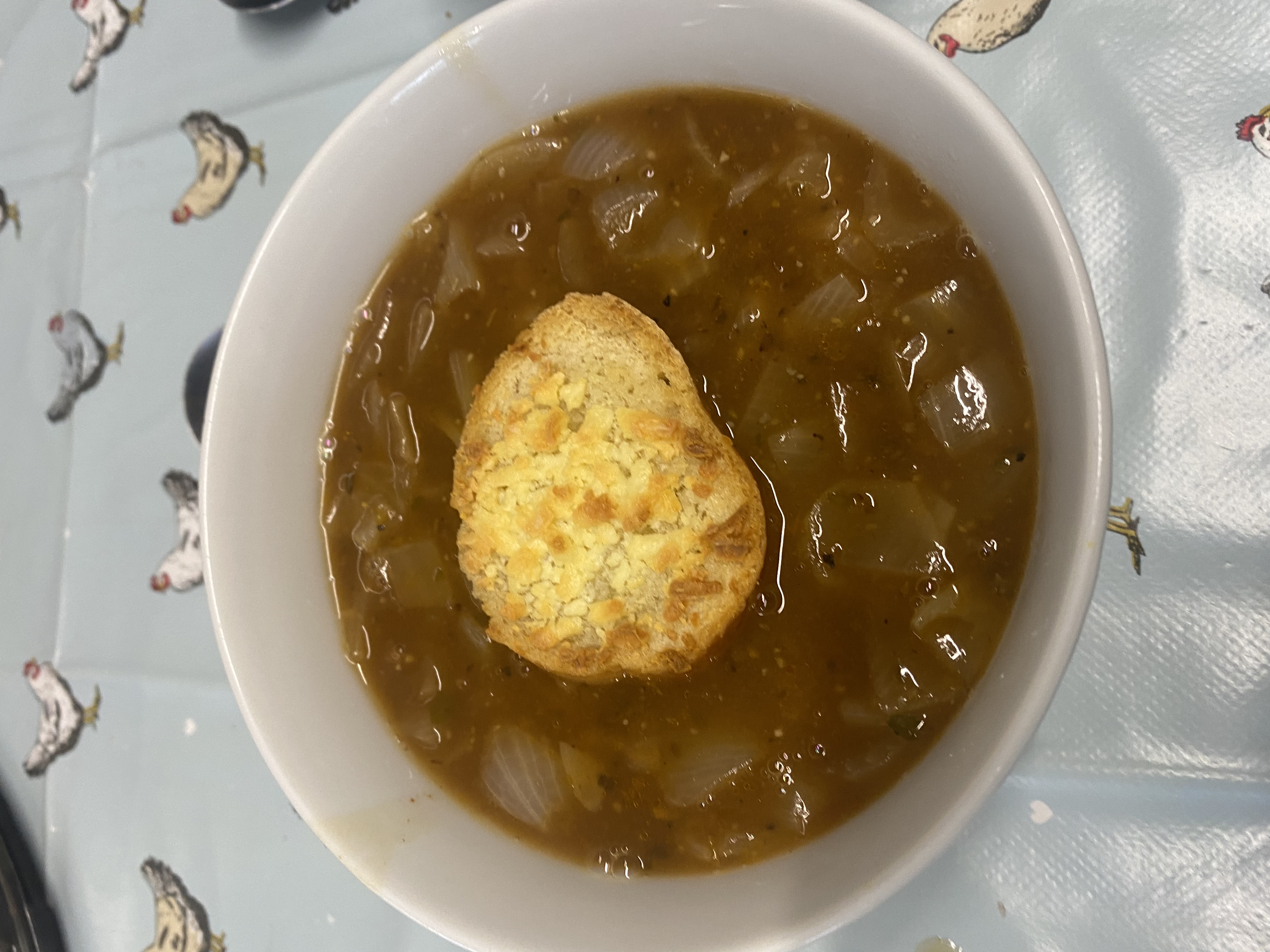 Put the soup into bowls and add the cheese topped bread on top.
Serve and enjoy.