I haven't successfully hatched eggs since 2016. I did set the incubator up last year and put eggs in but it was in the farm workshop and it got accidentally knocked off the table.
The eggs were ruined and my incubator broken and, with a new baby, I just couldn't be bothered looking into it all.
G loved the chicks when we had them last time and he was only about 15 months so, at three, I just know he is going to love the chicks at the end (once I explain there will be no dinosaurs coming out of them).
I got a new mechanical arm for my incubator and it is taped together since the top isn't as snug as it used to be after the fall.
The big question on any person hatching eggs is the decision of which egg to put in.
While many people like to hatch chicks from their own eggs, my hens are layers rather than fancy breeds.
At the moment, I am a little obsessed with having a variety of egg colours in my basket so it was colour of eggs that any hens will eventually lay that I went for.
There are araucana eggs in there-they lay blue eggs and then a mixture of white, olive, dark brown and ordinary eggs in there which, I bought off a girl who sold me two araucana pullets last year. I also popped two of the cleanest of my own eggs in there just because there was room and I am curious to see what any checks will turn out like.
The trip to the egg lady who lives on the outskirts of Liverpool was not without drama. I had the three children with me. We got lost. I almost got stuck in a field and asked the big two to keep their fingers crossed that we didn't get stuck in the field which then upset G who has been talking about Mummy's car getting stuck in the field ever since.
I told them that we were going getting some eggs from a lady and that we would be putting them in the incubator when we got home and waiting for them to hatch into chicks.
That's simple enough, right?
Well for G, he wanted to see the chickens which we didn't see (think parking up in a lay-by and handing over cash) and then he couldn't understand why there were no chicks and that he wanted the chicks 'right now' and then proceeded to cry all the way home.
I managed to pacify him with lunch but I have learnt a valuable lesson here. Despite my mini farmer talking the talk about animals, it doesn't nesecarily mean he understands everything.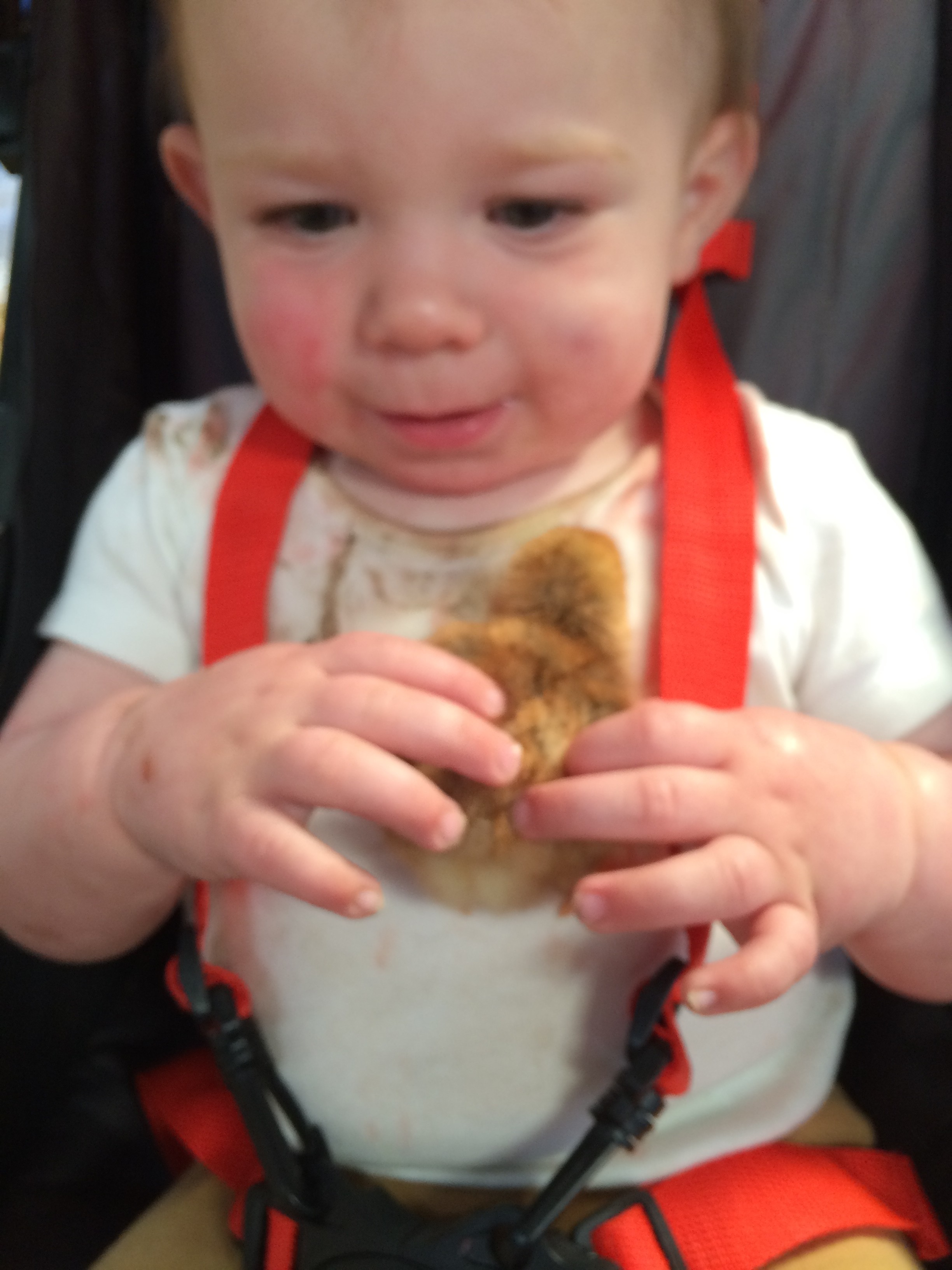 I will only be reminding him about the eggs in the incubator if and when one hatches and, even then, I may be tempted to leave it until they are about three days old and will withstand his mighty grip.
This is the worst bit now. All we can do is wait.
In 2016, the incubator was in the kitchen but we use the two plugs needed there for other things now and, after last year's accident, I didn't want to take the risk.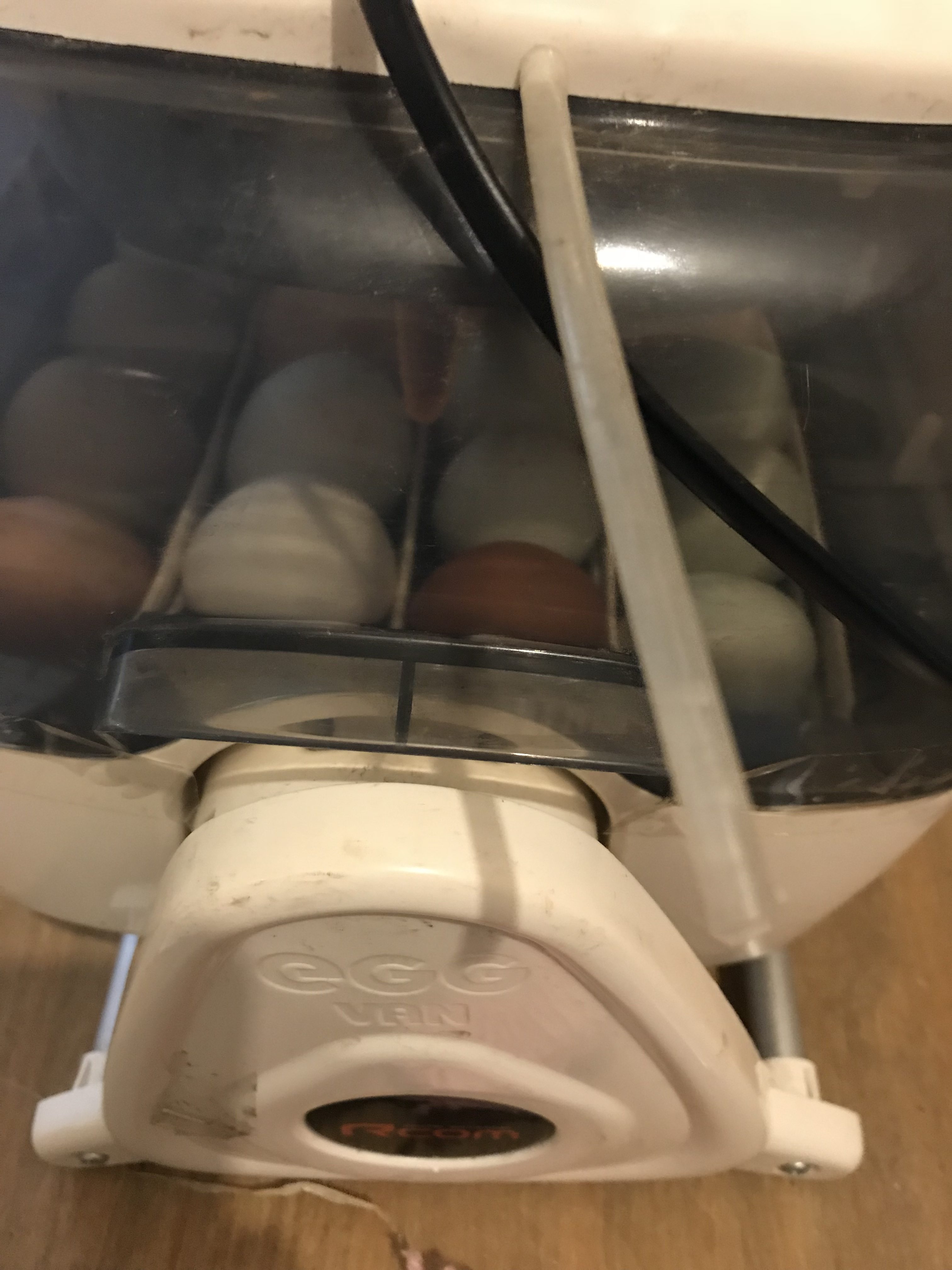 The farmer may well have been very annoyed that the incubator is positioned on my desk in the office. The only place there are enough plug sockets and is out of reach of any over zealous mini farmers.
"This is supposed to be the farm office," was my favourite line.
"Exactly," I said.
Only 20 days to go.