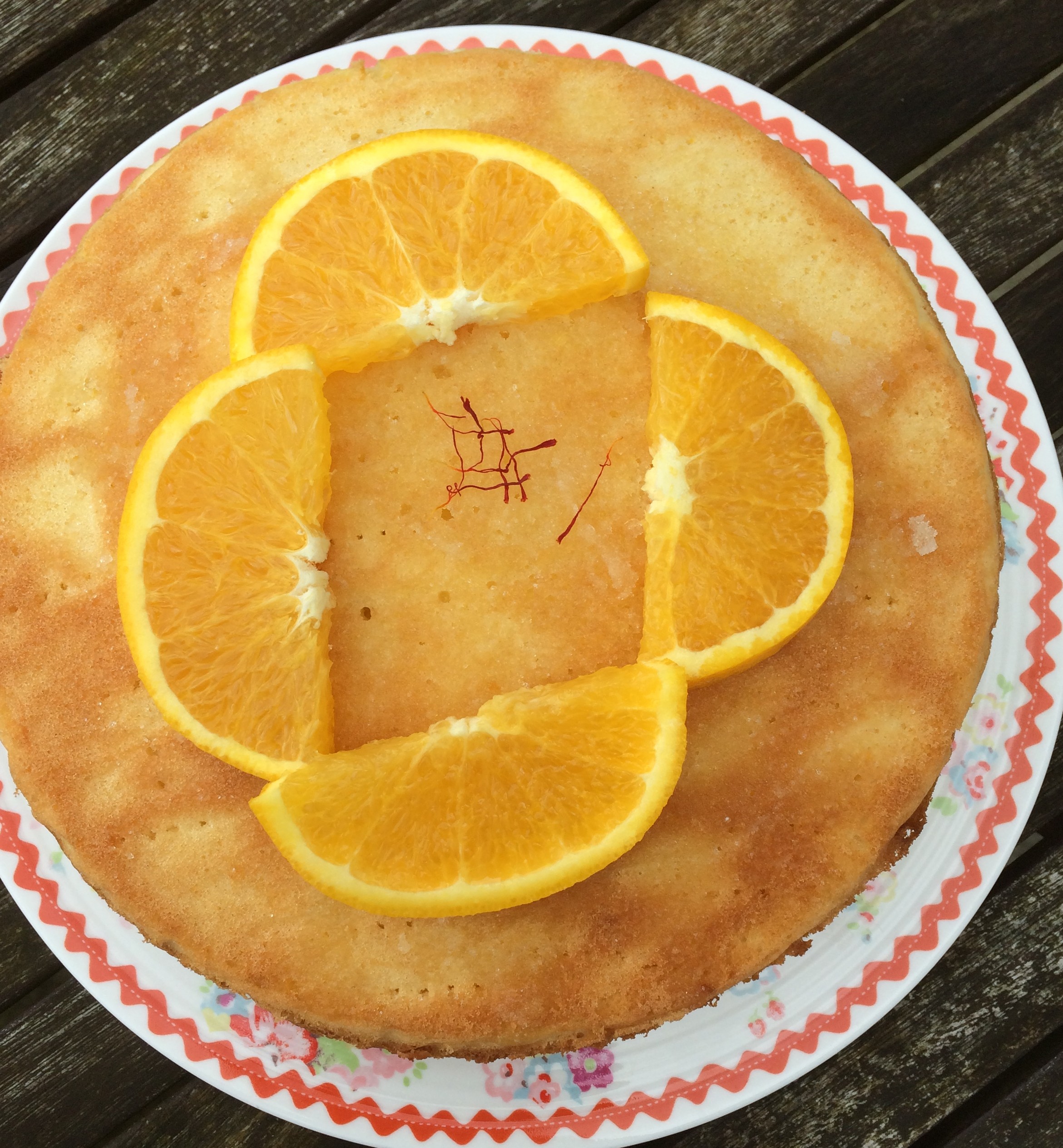 Across the country (weather permitting), hay and silage is being made and crops are being harvested. All this hard work adds up to very hungry workers.
It's school holidays too so there are even more mouths to feed.
I have heard of a special sheep shearing cake which I have been researching but I thought hay making needed its own version so made my own.
It uses oranges and saffron to make it a lovely sunny yellow colour and is a cross between a sandwich cake and a lemon orange drizzle cake.
You will need:
For the Cake
8oz self raising flour
6oz caster sugar
8oz butter (I used Wyke Valley)
4 eggs (mine were from our own hens)
zest of two oranges
pinch of saffron*
For the filling:
Juice of one orange
3oz icing sugar
½ oz butter
For the topping
Juice of one orange
enough granulated sugar to make a syrup-dependent on the size of the orange. Mine took four teaspoons.
Method.
Line two 8-inch cake tins with baking parchment and preheat oven to 180 degrees.
Sieve the flour into a bowl and add the butter, sugar, eggs, saffron and orange zest and mix until light and fluffy.
Divide between the two tins and bake for 25 minutes, alternating which shelf the two cakes are on half way through.
Remove from tins after ten minutes and cool.
When cool, whisk the butter, icing sugar and orange juice and spread on one half of the cake. Sandwich the two halves together.
Make the syrup by adding granulated sugar to orange juice and stirring.
Make some small holes on top of the cake with a fork and pour the syrup over and spread evenly on the top.
Decorate with orange slices and saffron strands.
*I know saffron is quite expensive but if I hear of any friends or family going to Spain, I always ask them to bring me some back as it is much cheaper from the country of origin.