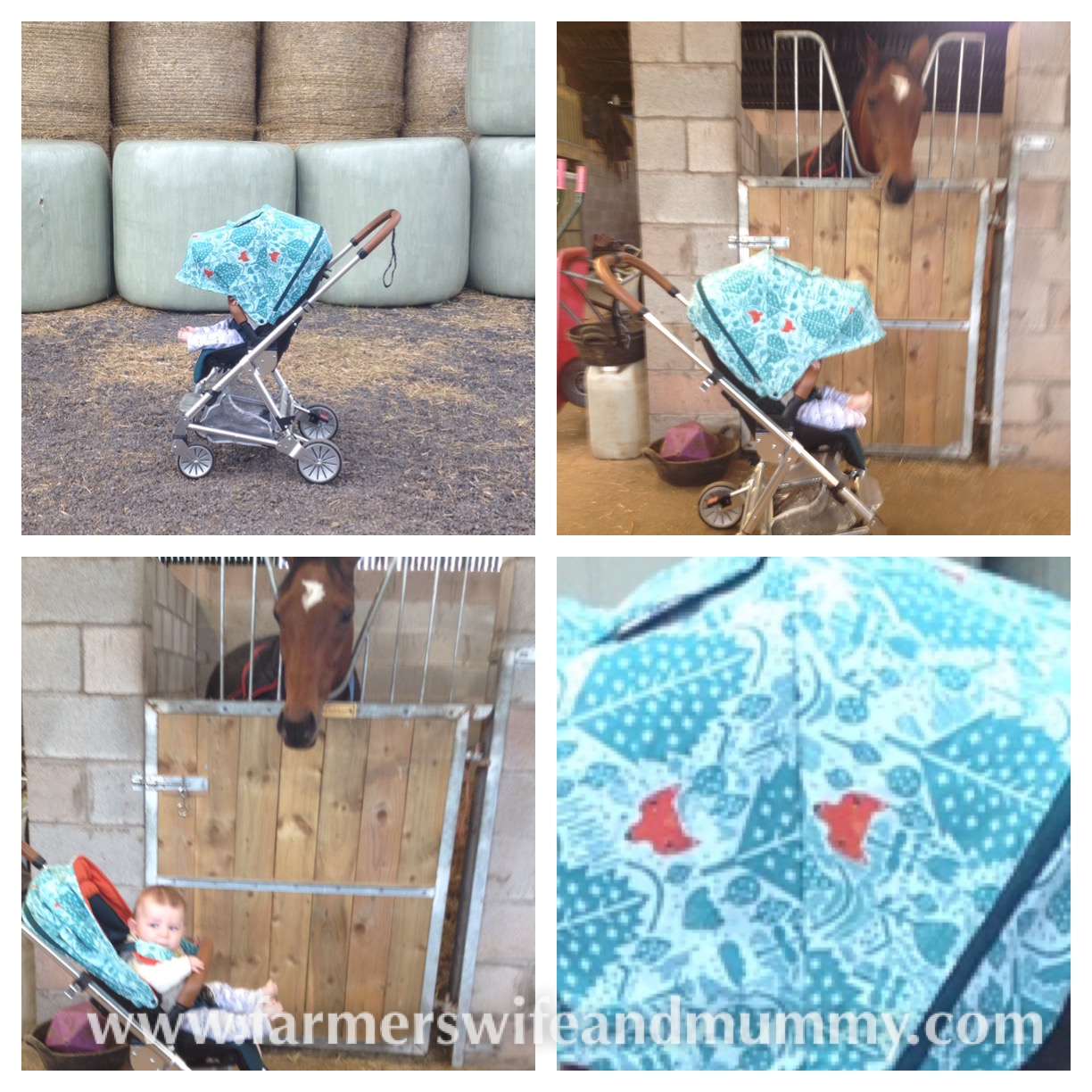 I have been dreaming of a new pram since I found out I was pregnant. Baby G is one now so, when he was nine months old and I was still moaning about my old pram, I knew if I wanted a new set of wheels, quite frankly, I had to move quickly because this boy is not going to be wanting to sit in a pushchair forever.
I researched for over a year. What I don't know about prams on the current market, isn't worth knowing.
The sales assistants in John Lewis said I knew more about prams than they did. I almost got barred from Mothercare for trying out every pram, pushchair, travel system and buggy in store and not buying any of them.
I think I even annoyed the people at the Baby and Toddler show.
I had a mental image of my Pram (#pramporn) Wishlist in my head at all times.
My verdict?
Well, it's not as clear-cut as what I actually bought.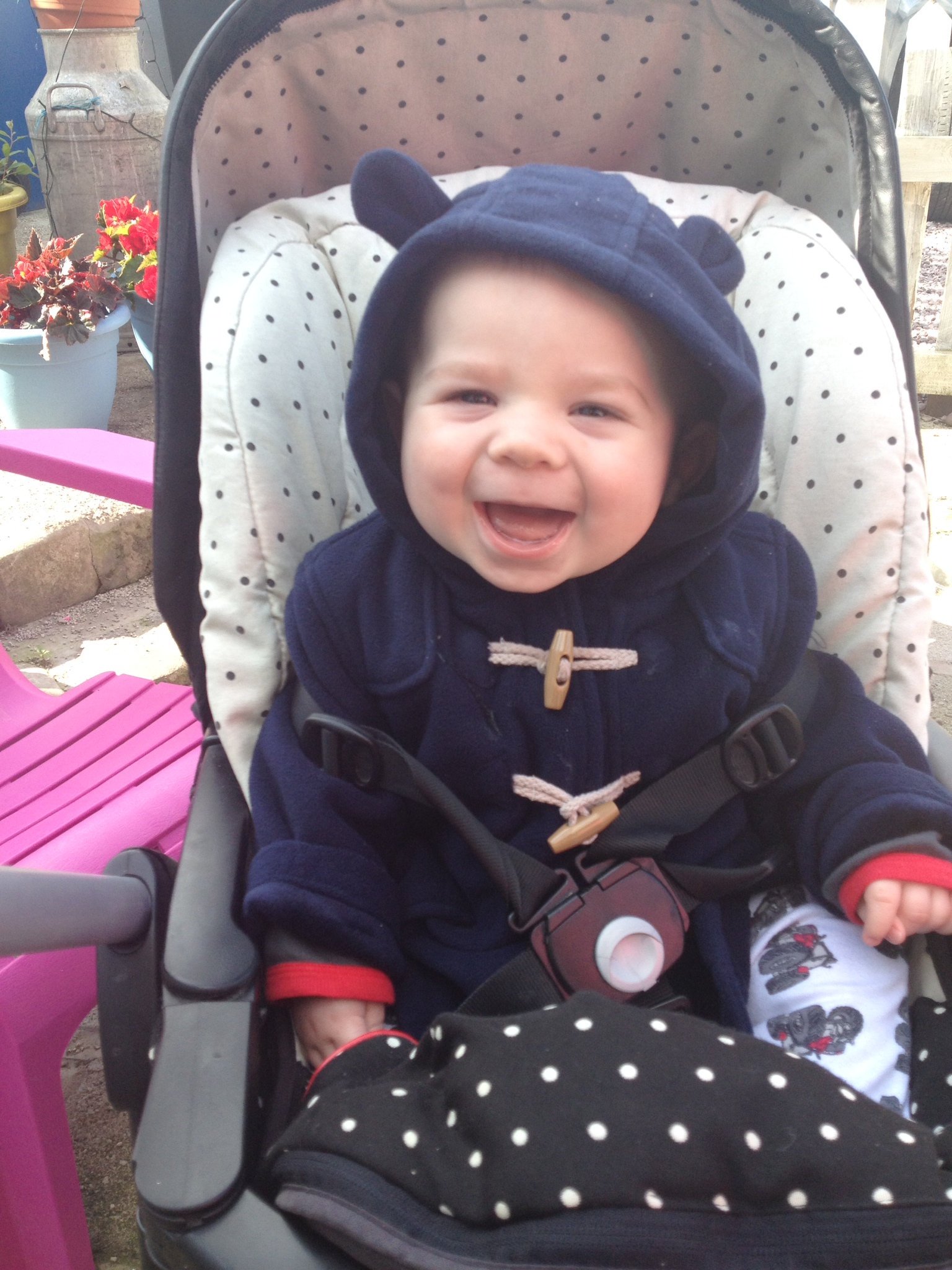 You see, when Boo was born, I went purely off looks-not practicality and, if I were to have a baby for the first time again, I am not sure I would do things any differently.
However, if I knew then what I know now, I would almost definitely go for an Uppababy Vista. It ticks most of my boxes.
However, at just shy of £700, I simply couldn't justify such a big spend. If it was my first baby or if I was 100 per cent we would have a third then fine (because it adapt so easily to a double) but, as it is, it would be wrong to spend such a large amount on my second fourth pram.
You see, after the old Mamas and Papas pram I had for Boo, I got a cheap buggy from Mothercare-you know the umbrella fold ones. They are great for holidays but I hate the ribbon recline backrest handle on such vehicles and, under 12 months, I still think babies should be parent facing so, something like that was out.
Then came my iCandy mistake-a Cherry which I bought second hand. I am afraid any pram which does not have some kind of option to fold down with the seat unit attached is not for me (the UppaBaby Vista does by the way).
My options were therefore somewhat limited.
In the end, it was a sale which swung my decision and ultimately, I was brand-loyal.
That's right, I went with Mamas and Papas again.
Usually priced at over £500, the Urbo2 is a lovely, sleek pram/pushchair with a semi-roomy basket, streamline looks and an option to fold with the seat unit attached when world facing.
Also, due to the fact they have just launched a range by Liberty of London, last season's Donna Wilson fox print range was half price.
I am old enough and wise enough now to be able to deal with 'so last season darling' and, with my love of fox prints, I think we made the right decision.
A full review is on the way but, up to now, I am happy with my decision.
If you are looking for a new set of wheels-whether it be your first ever pram or a second 17th, why not print out my handy check list and take it with you? I have even left a few boxes blank for your own requirements.
Tonight, my specialist subject will be pram-systems available in the British Isles.
By farmwerswifeandmummy BA(hons) MOP (Master of Prams).