There have been times as a blogger when been offered something unbelievable. This time it was my youngest who was in for the surprise of his life.
JCB Kids got in touch asking if we would like to review something and I actually told the lovely PR that this was the farm kid equivalent of winning the lottery.
We chose the JCB Fastrac ride on. Featuring the iconic yellow and black colours and logo, this ride-on is designed with a raised back for safety and can be pushed for added support if your little one is still learning to walk.
It arrived in a compact box and I was nervous about having to put it together but I needn't have worried because it was all in one piece. You just had to click the steering wheel into place.
J is two and a half and is not quite up to fully peddling so this is perfect to shuffle around the farm and garden with and he loved the squeaky horn. At this age, I often think they are quicker doing this than trying to peddle on other little vehicles we have.
The seat lifts up for children to put their essential items in or treasures they had found. For this maiden voyage, rocks were placed into the seat and he was very proud showing everyone his bounty.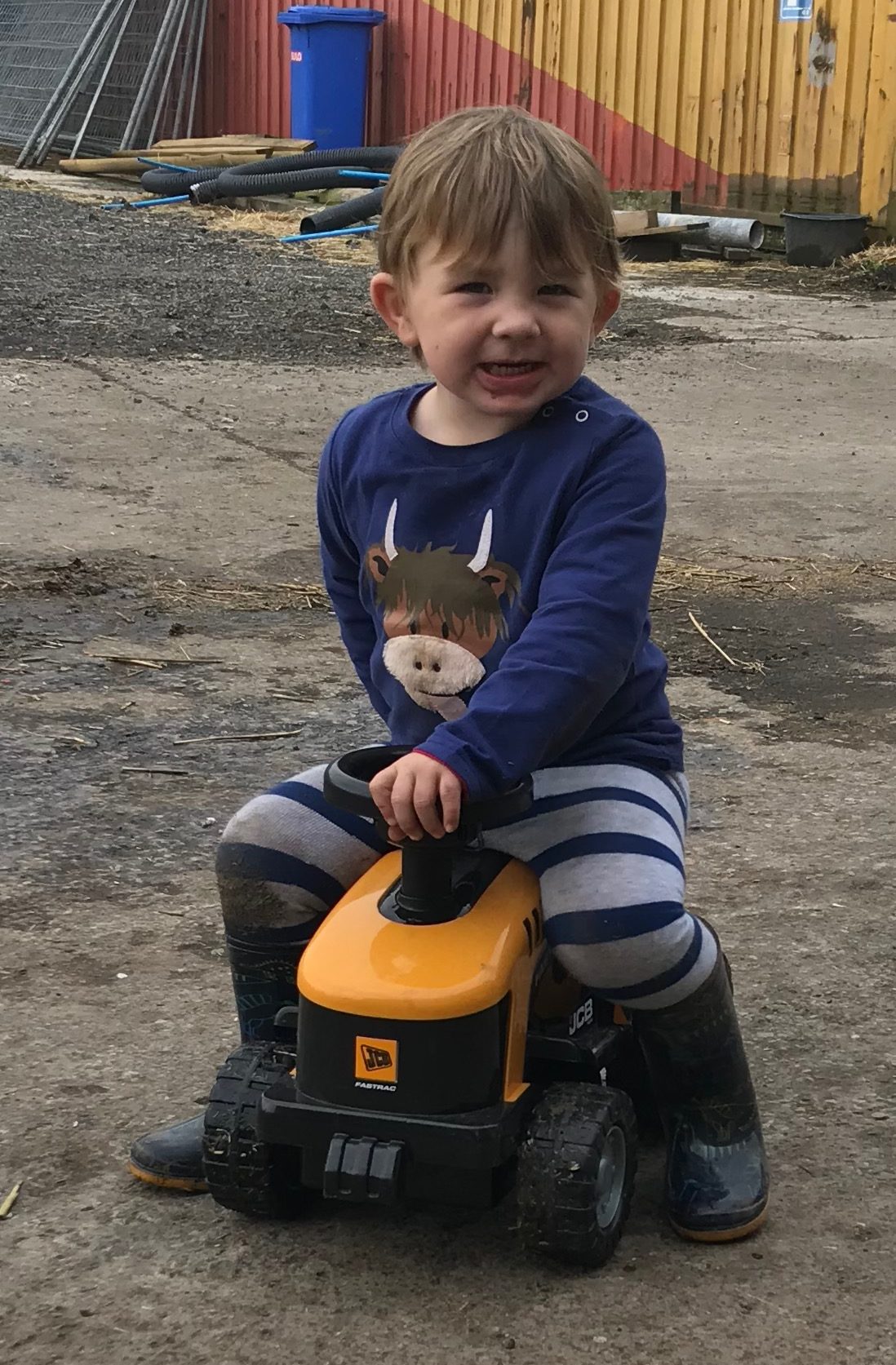 The farmer used to have a JCB Fastrac so J was very proud to have a tractor like daddy's and. Lots of our farm machinery is JCB and J kept shouting "it's yellow" which he loved.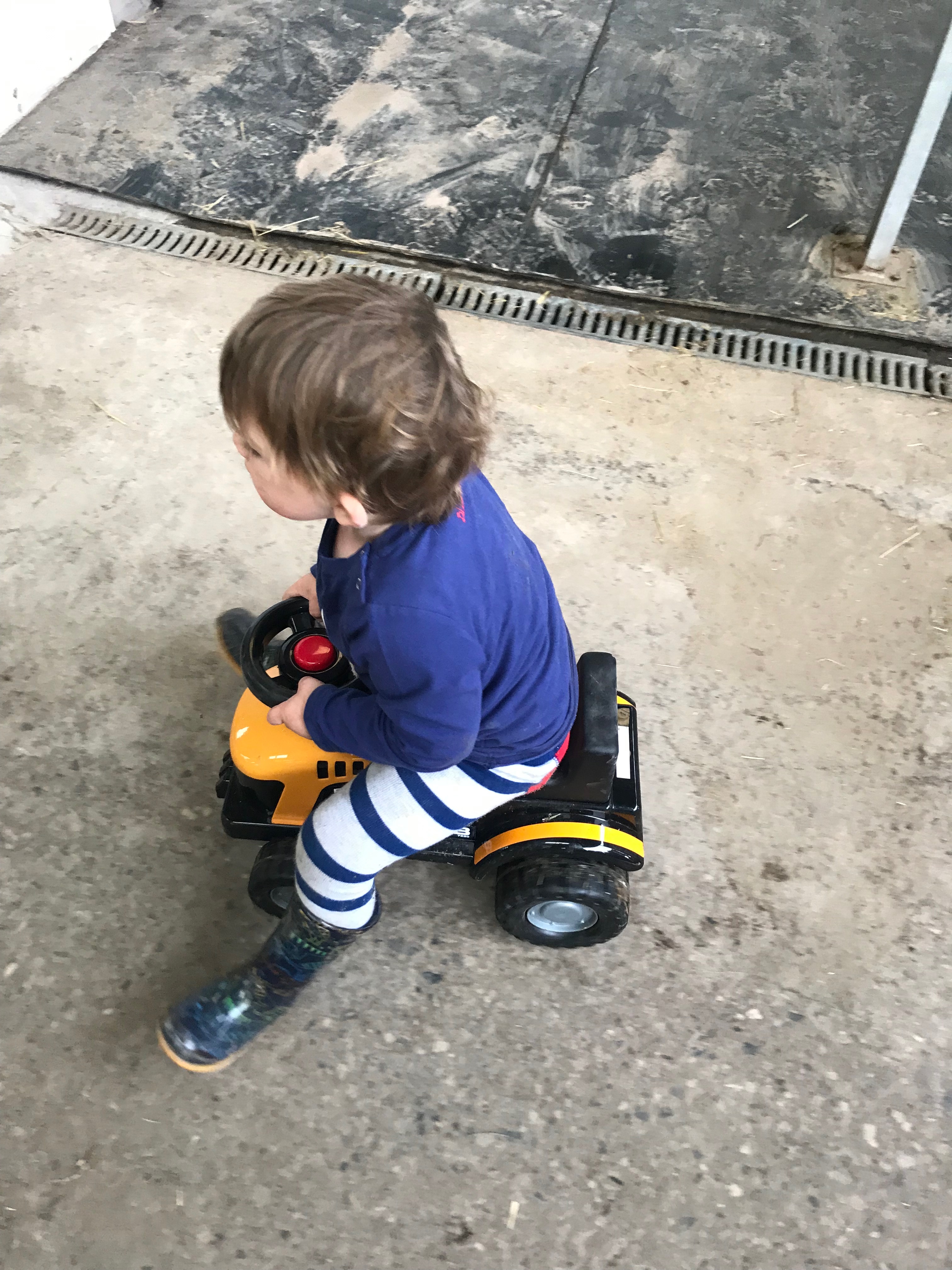 The ride on is light and compact enough to put in the car when you go places and it has been on the school run a couple of times which delighted J and added at least another 30 minutes onto the time it takes to get from the car to the school gate but, it is all fun.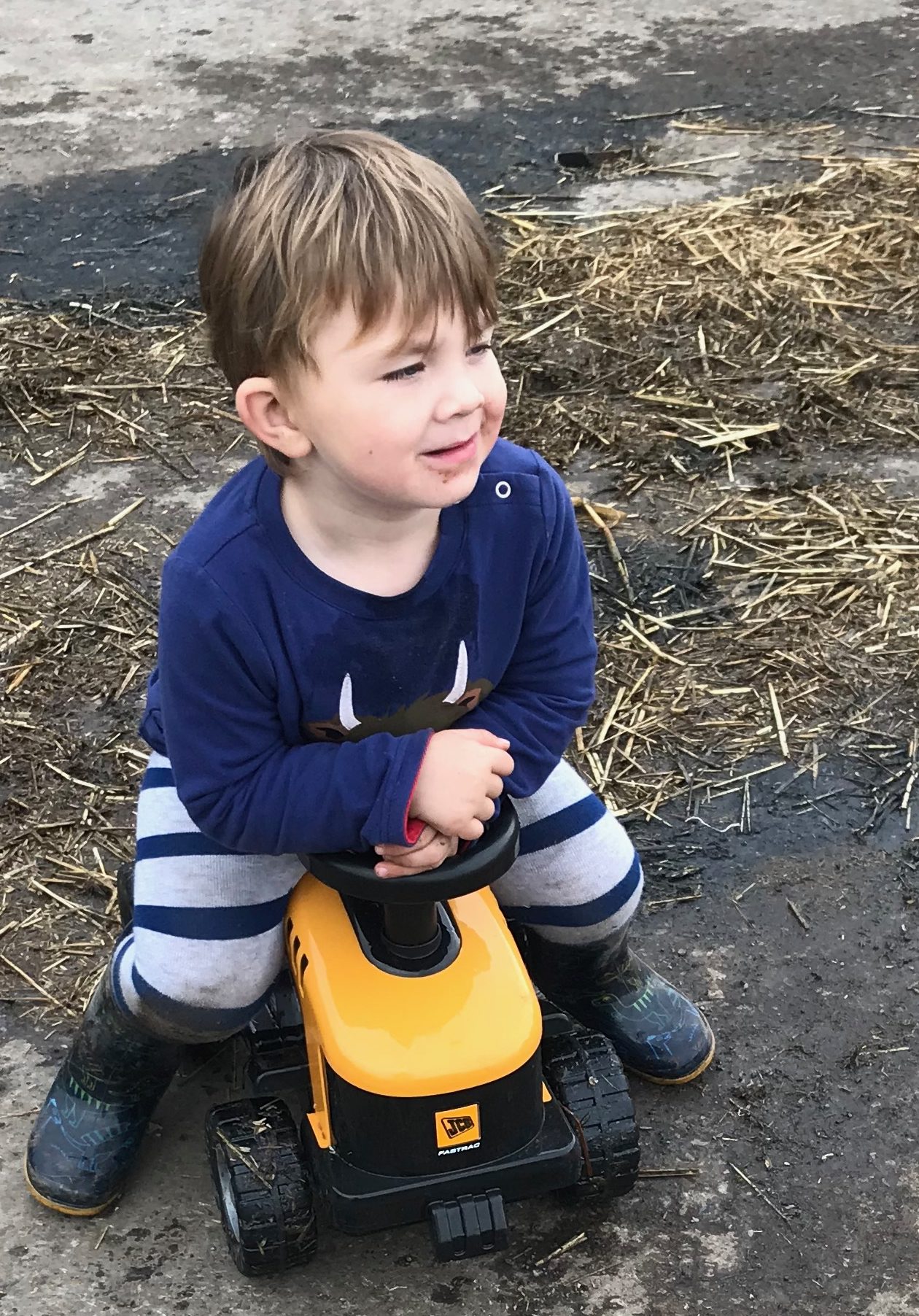 The RRP is £29.99 but there are offers on all the time and the cheapest I have seen it is £20 in Asda.
Our JCB Tractor Ride On has been a huge hit and, while it is recommended for ages 1-3, G is 4 and took great pleasure in taking it off his brother the minute he got in from school.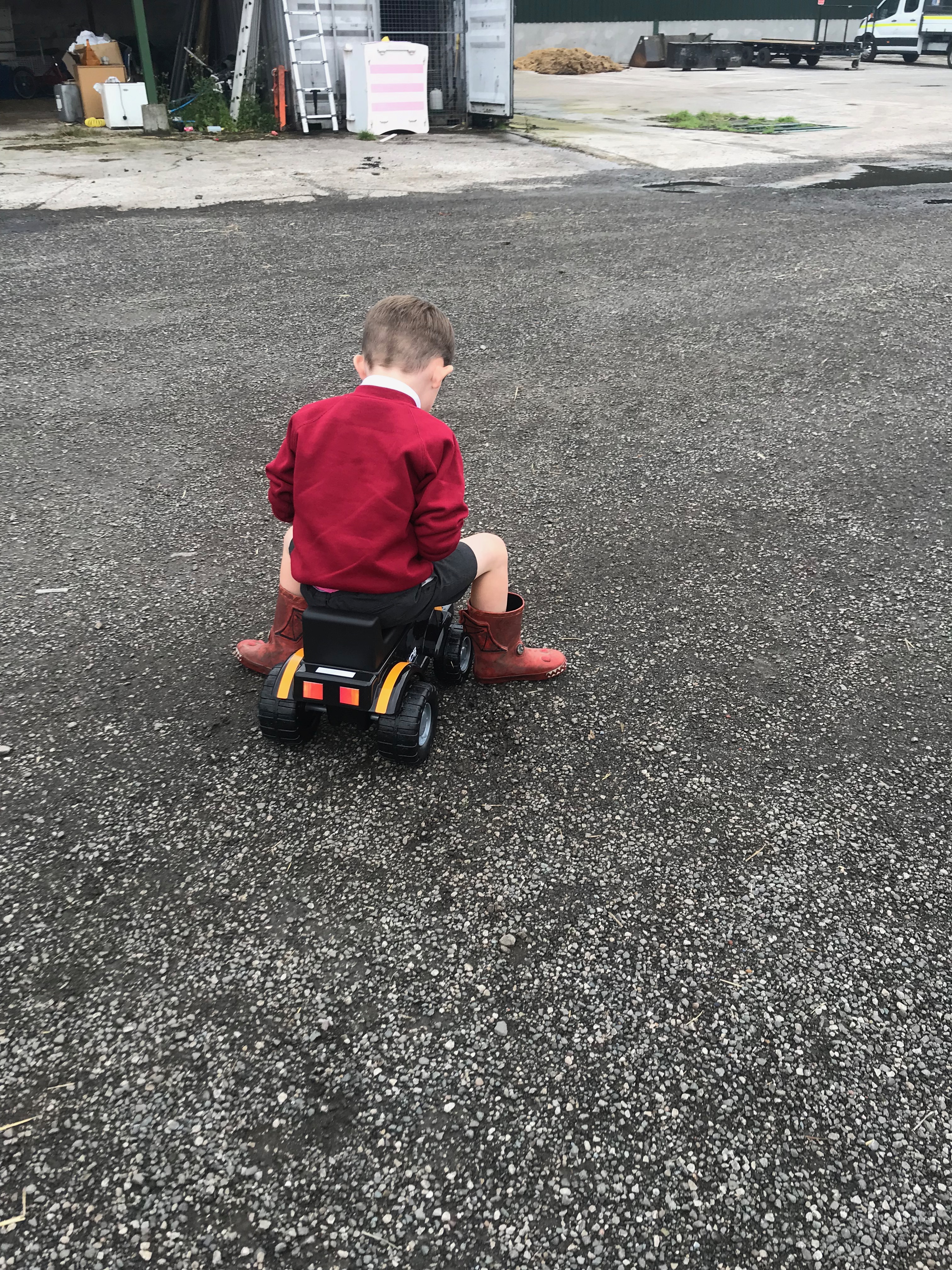 We love JCB toys.
*We were sent the JCB Tractor Ride On toy for the purpose of this review but all opinions are my own.