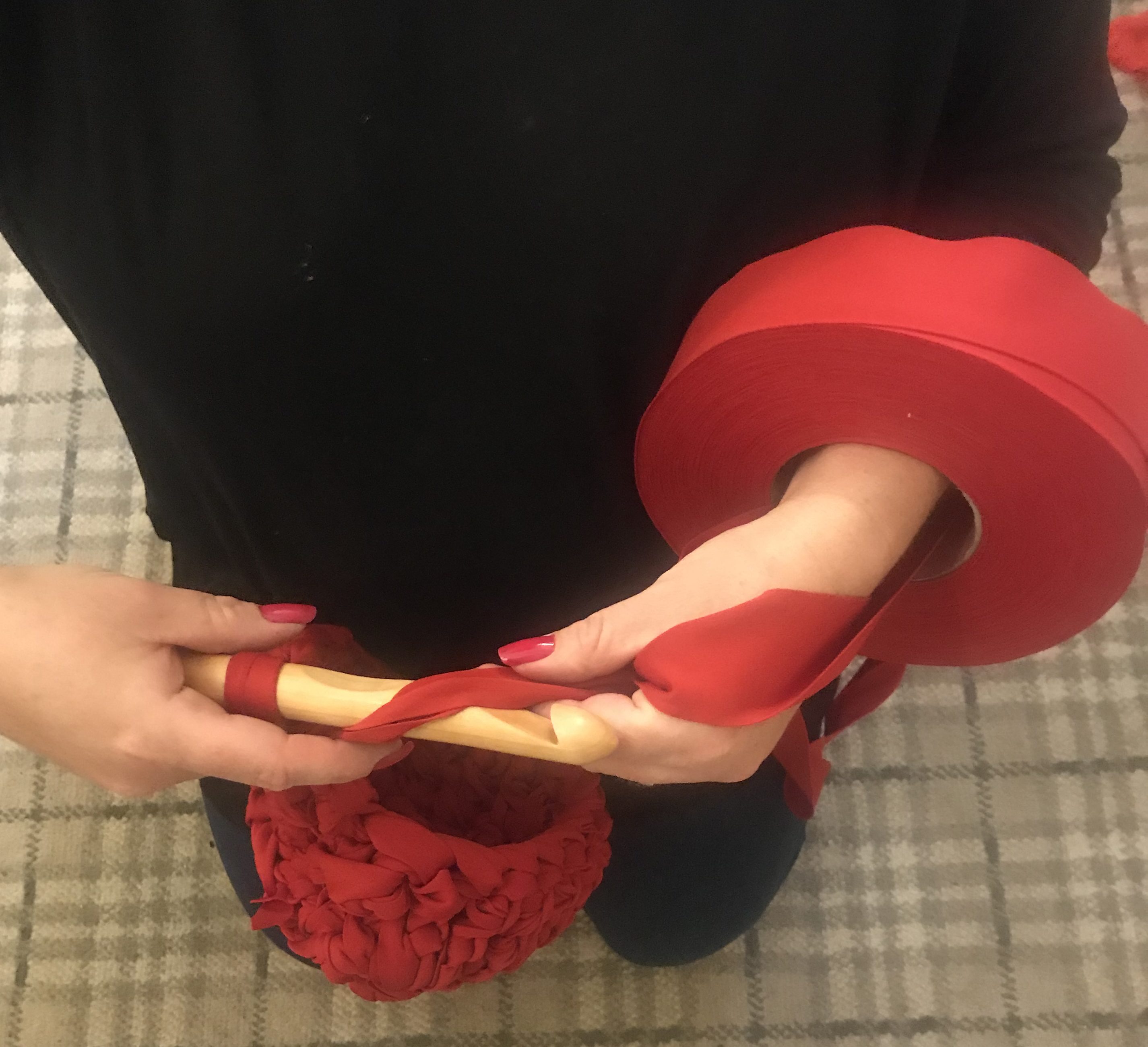 Knitting is possibly one of the oldest crafts in the world. Indeed, the oldest knitted items are socks found in Egypt from the 11th century.
With a technique so old, you would think there weren't many new ideas with wool.
Well, you'd be wrong.
The latest craze is extreme knitting which uses massive needles and crochet hooks on a super large scale and giant sized yarn to work with.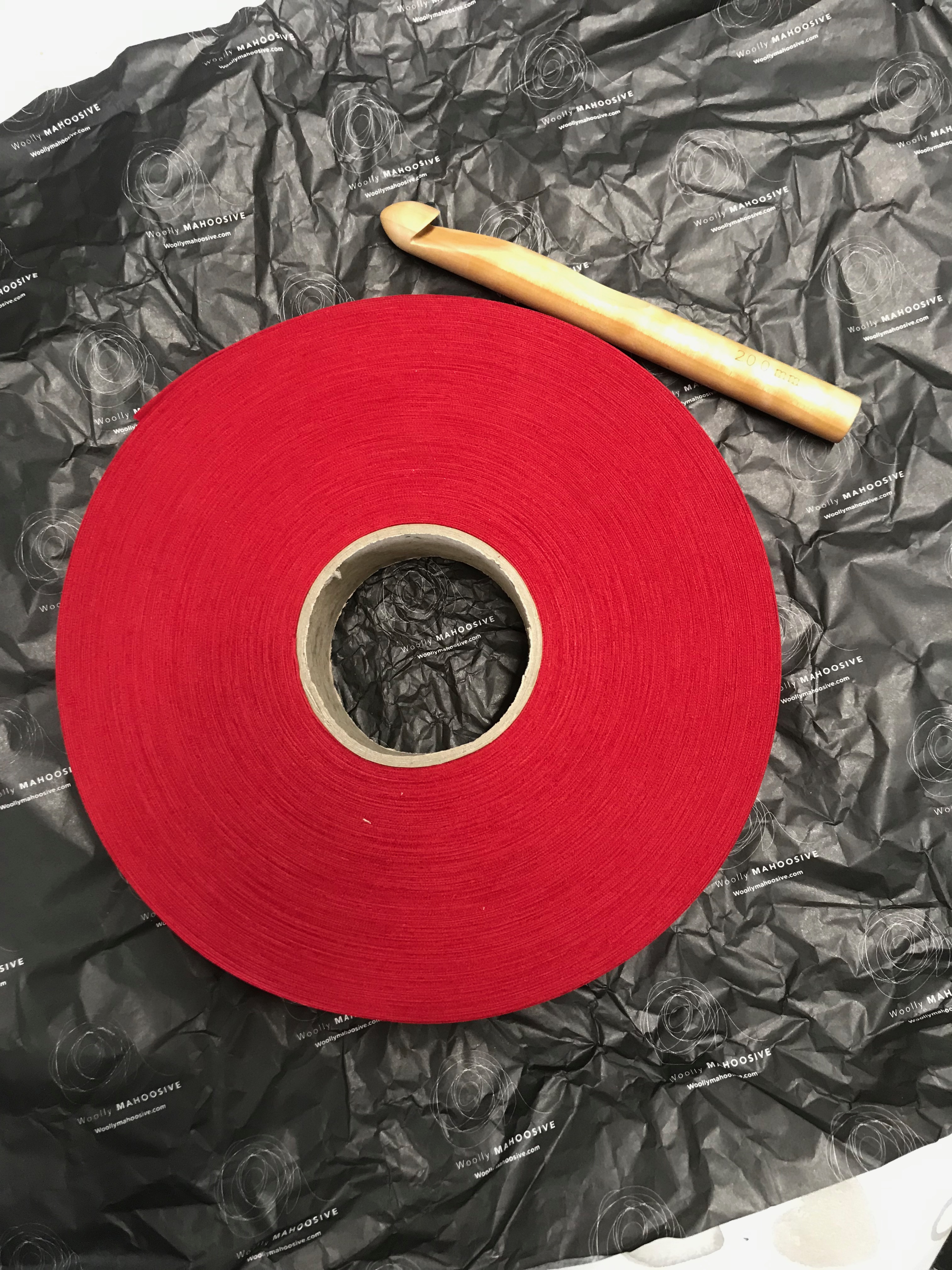 I have followed the arm knitting and giant yarn craze closely on sites like Pinterest and Instagram where people have created massive scarves and home furnishings and, I am not going to lie, I was dying to have a go.
It seems there are not many places in the UK that stock this kind of product though so I was very pleased to find Woolly Mahoosive who stock everything you need to craft on a mahoosive scale.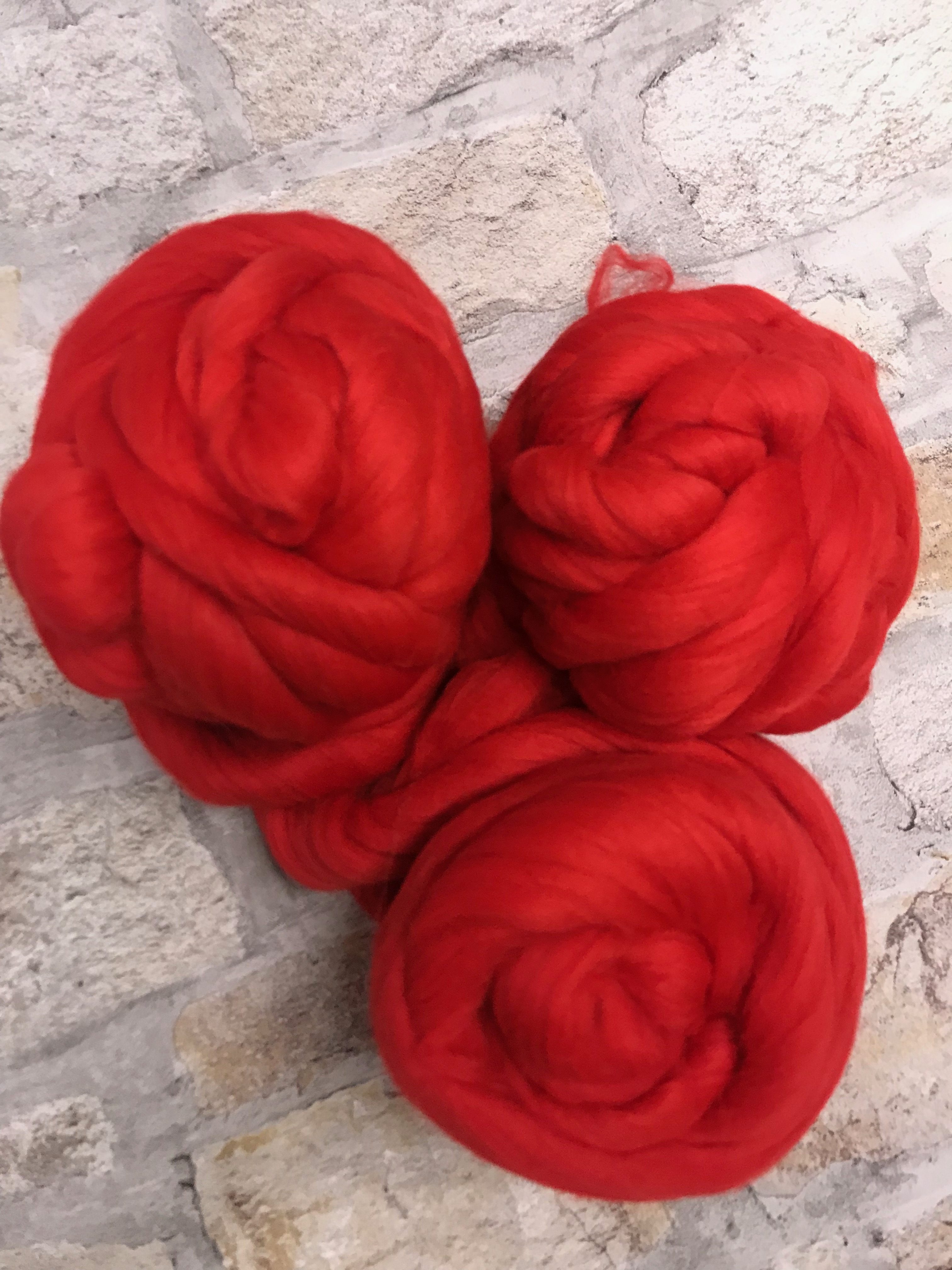 Woolly Mahoosive is the home of arm knitting and chunky knit blanket supplies which evolved from a desire to find extremely chunky knitting yarn in the UK.
I was sent two gift packs-a Pom Pom Wreath Kit and a Make Your Own Christmas Stocking Kit.
Each kit includes everything you need to make your creation as well as instructions on how to do so.*
Designed exclusively by Woolly Mahoosive these giant yarns and kits are ideal for those wishing to complete a project in next to no time. Arm knitting is super quick and you can whip up a Chunky knit blanket in one evening.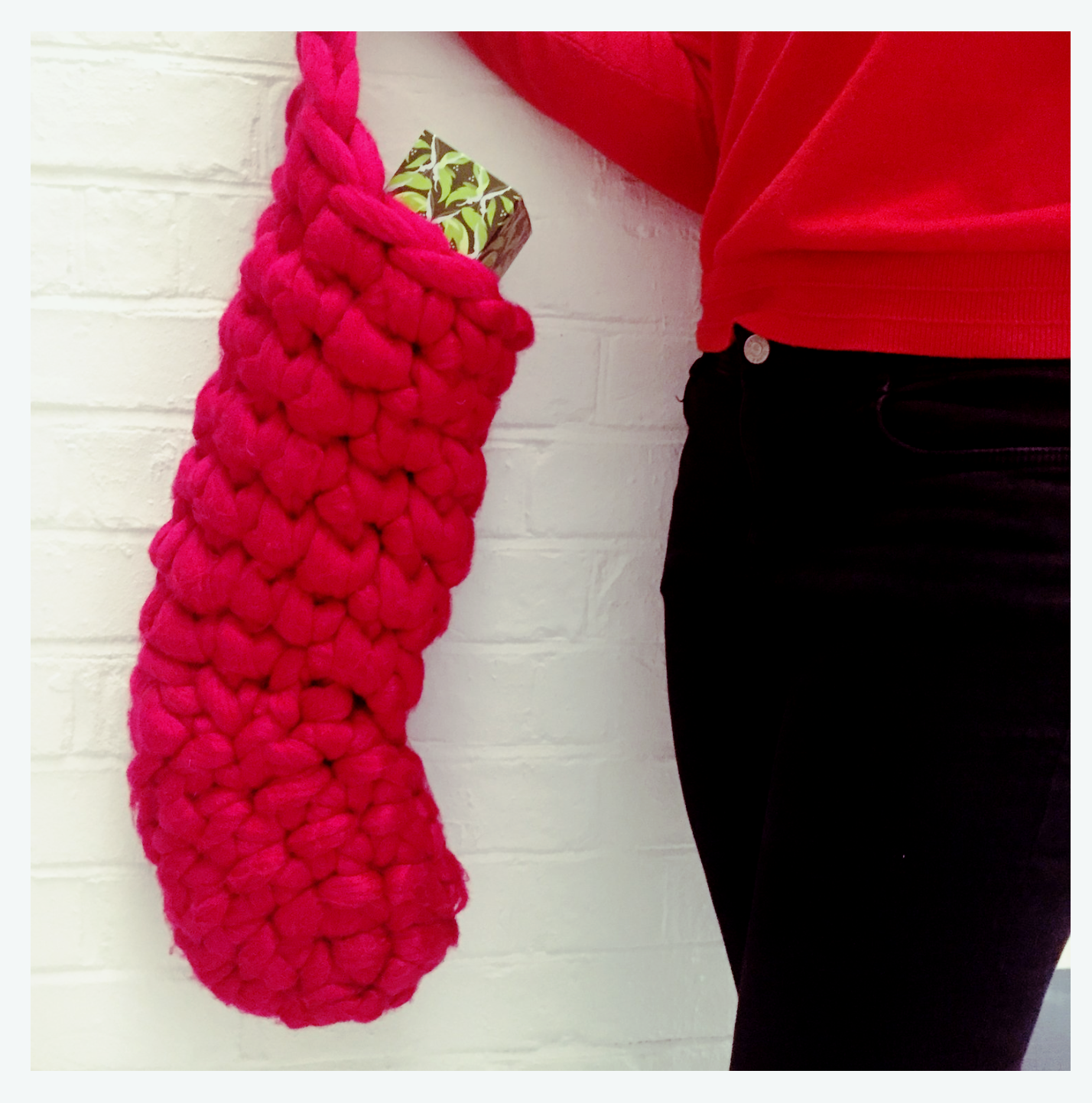 The Christmas Stocking kit includes:
1 kg of red mammoth yarn and a 25 mm crochet hook and is suitable for beginners to advanced.
I class myself as a beginner and the instructions themselves were very easy to follow. I did found the sheer size of the yarn quite difficult to handle at first but I did get used to it.
The Pom Pom Wreath Kit contains:
A 30 cm wreath frame,
Enough super chunky yarn to create your pompoms.
Ties, and instructions.
You just need sharp scissors and a ruler or tape measure which are not included.
Recommended for ages 10 to adult.
I loved making this. The farmer looked bemused one evening when he came in to a coffee table full of massive yarn strands.
I'd say it took just an hour to make which, for such a large piece is amazing-especially as it was the cutting of the strands that took the most time.
The kits on sale are ideal for presents and I love the fact that there are two gift giving options. You either give the kit as it is or you make up the kit and gift the finished product. Either way, I think the recipient will be delighted.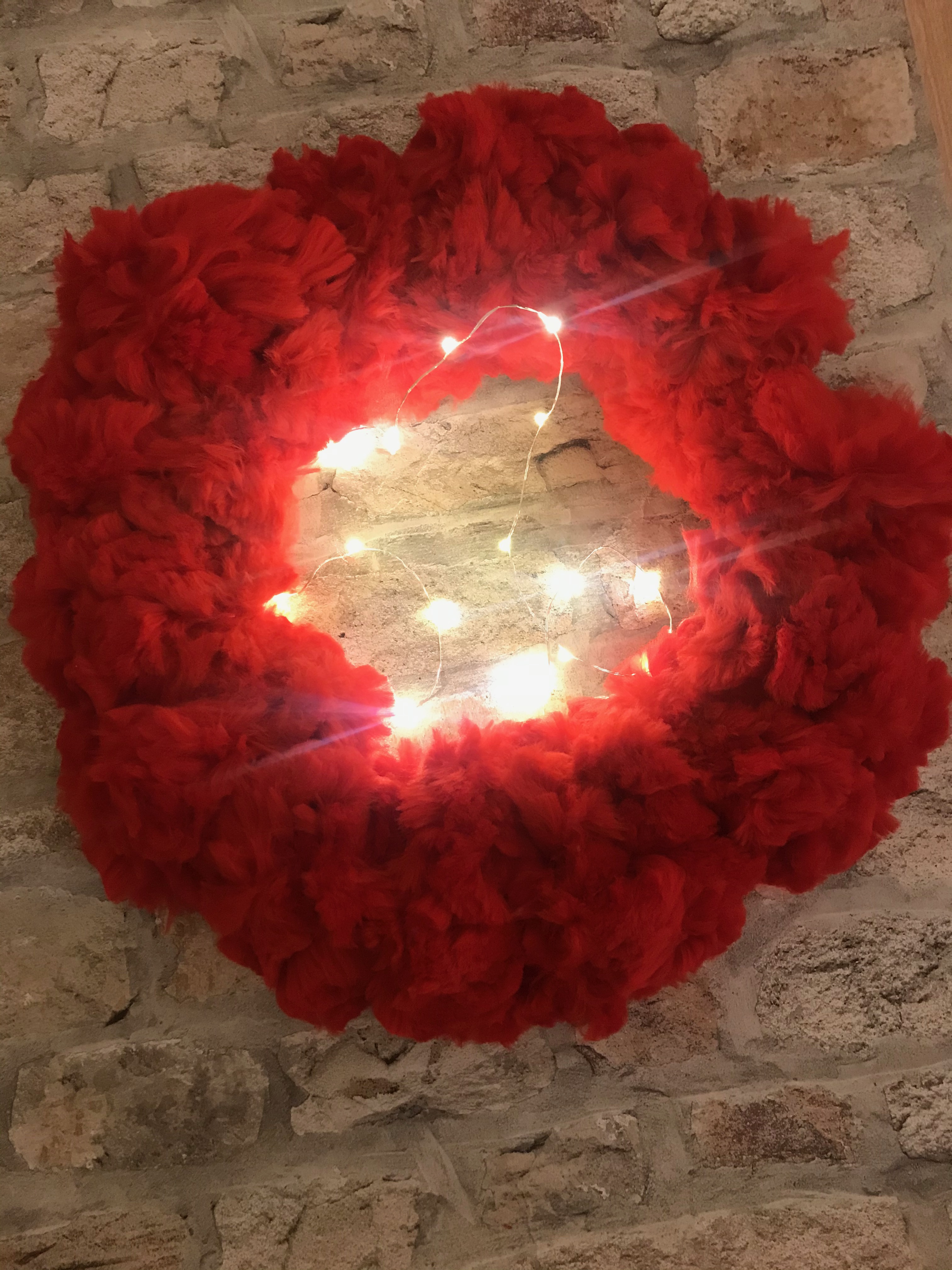 As well as kits, Woolly Mahoosive also sells a huge selection of giant knitting needles (which I now have my eye on) and crochet hooks.
There are also macrame kits and yarns for other homewares and decorative wall hangings.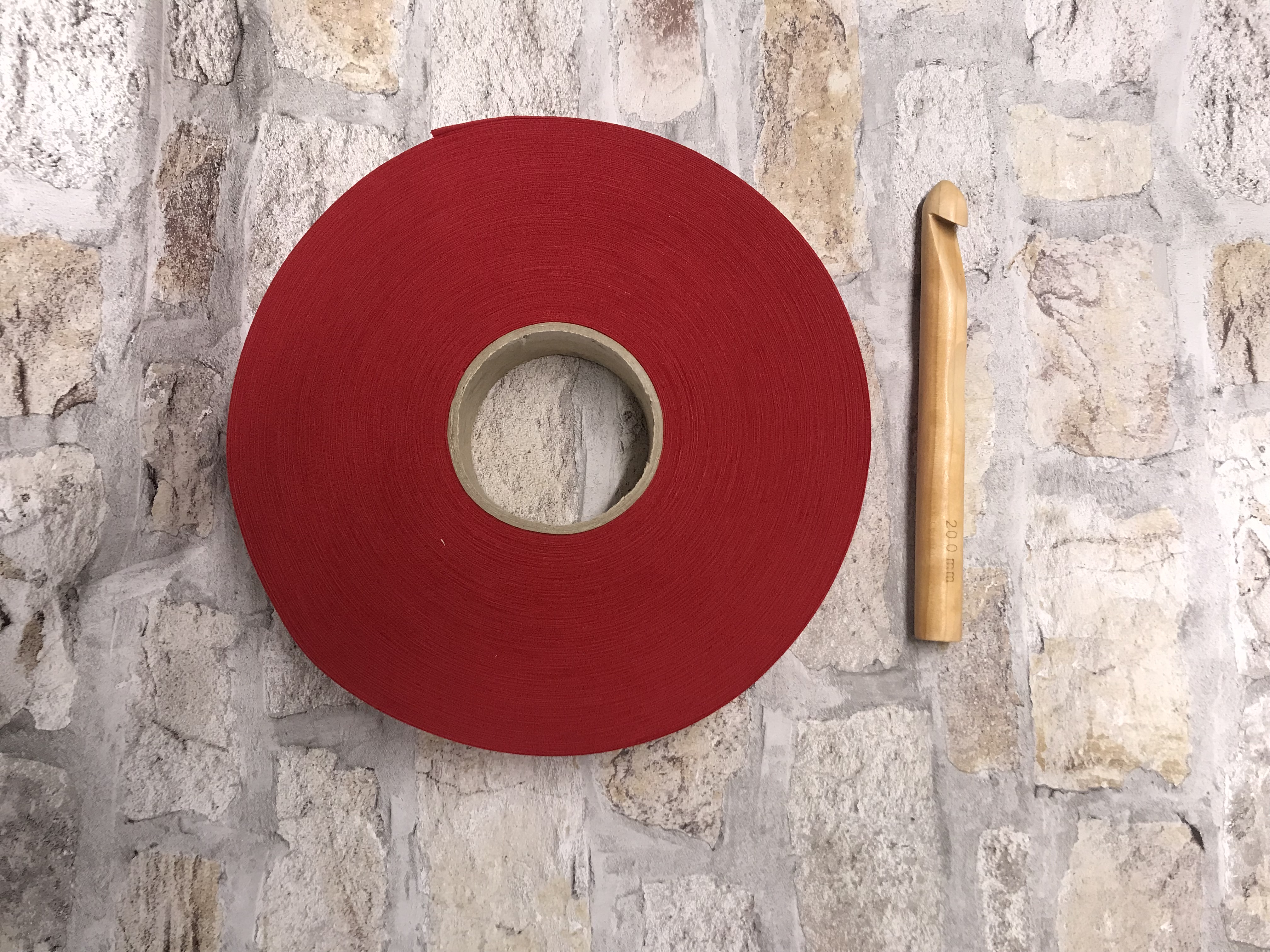 The decision to make now is what to have a go at next.
*For the stocking, you have to download a pattern from another site for a small charge.
**We were sent the kits for the purpose of this review but all opinions are my own.