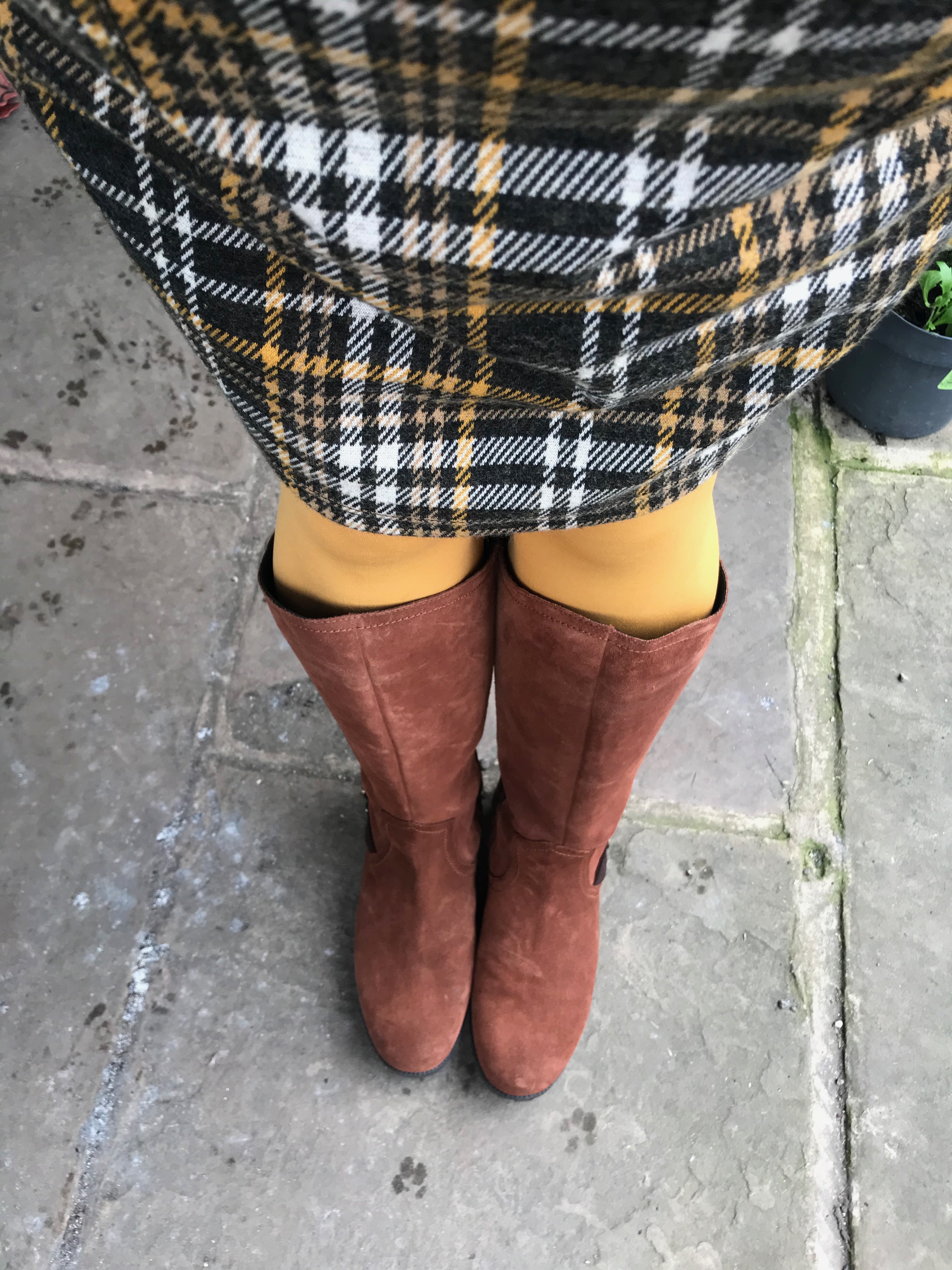 Every country lady or farmer needs a pair of boots suitable for the autumn/winter. Just because they need to be practical-warm, skid proof and sturdy, doesn't mean they can't be stylish.
For the last few weeks I have been putting the Hotter Sandringham knee high boots though their paces around the farm.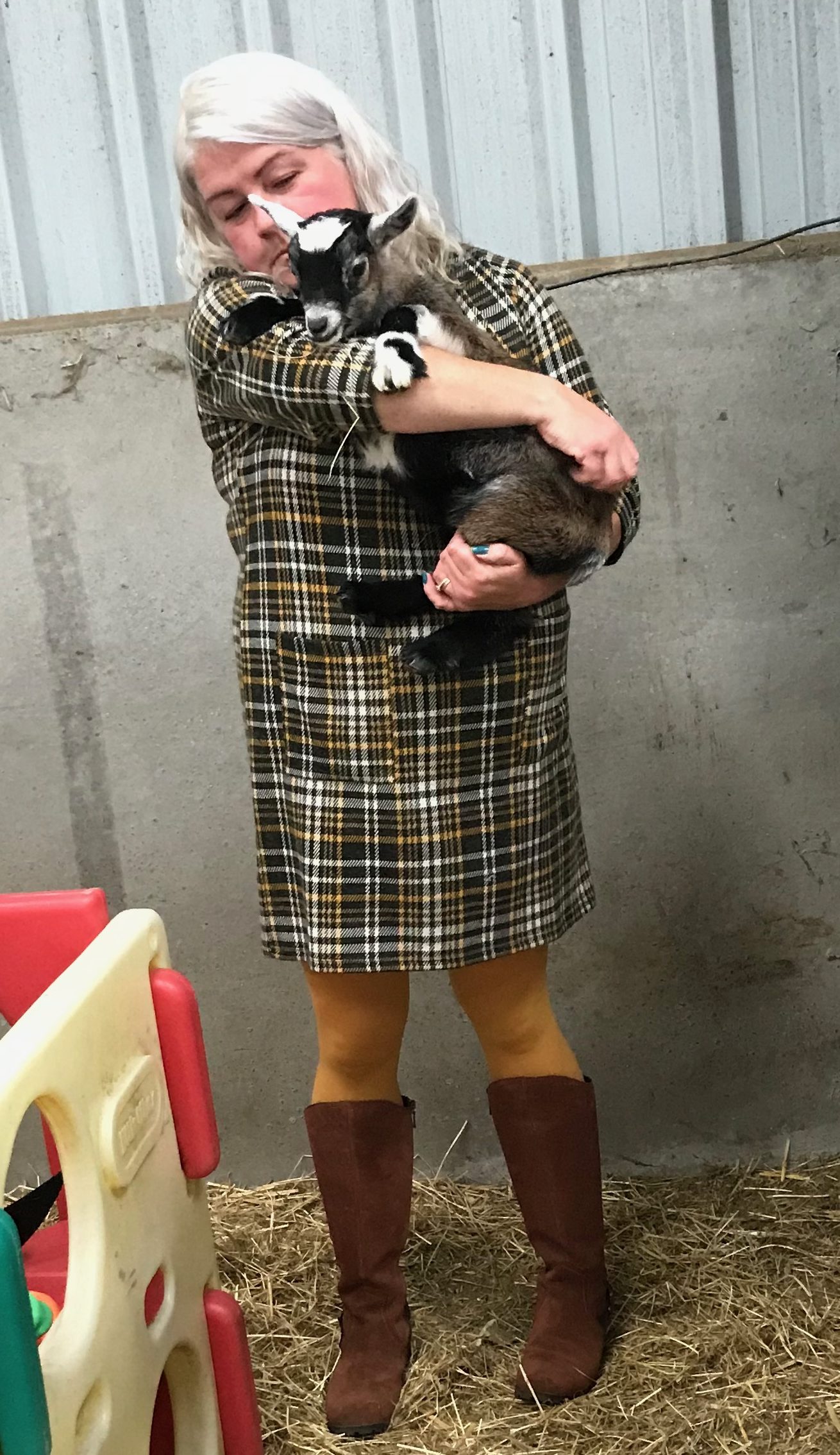 Coming in four colours-black, chocolate, dark tan and maroon and with a one and a half inch heel, the quilted boot really fits the bill.
I choose the boots in dark tan as I thought they would go equally well with black and navy and they didn't disappoint.
I usually have trouble with knee high boots. Despite having relatively skinny legs, years of running in my early twenties has left me with quite chunky calves and knee highs never usually zip up.
The boots have a clever stretch insert at the back and an extra flex to the inside zip mould so not only do they firm they also mound to the natural shape of your leg. I have even managed to get jeans inside them. I was so pleased.
There is a bit of a riding boot appearance to them which I think looks great around the farm. I did worry about the nubuck material and the inevitable mud but leaving the mud to dry and using a suede brush left them looking a good as new.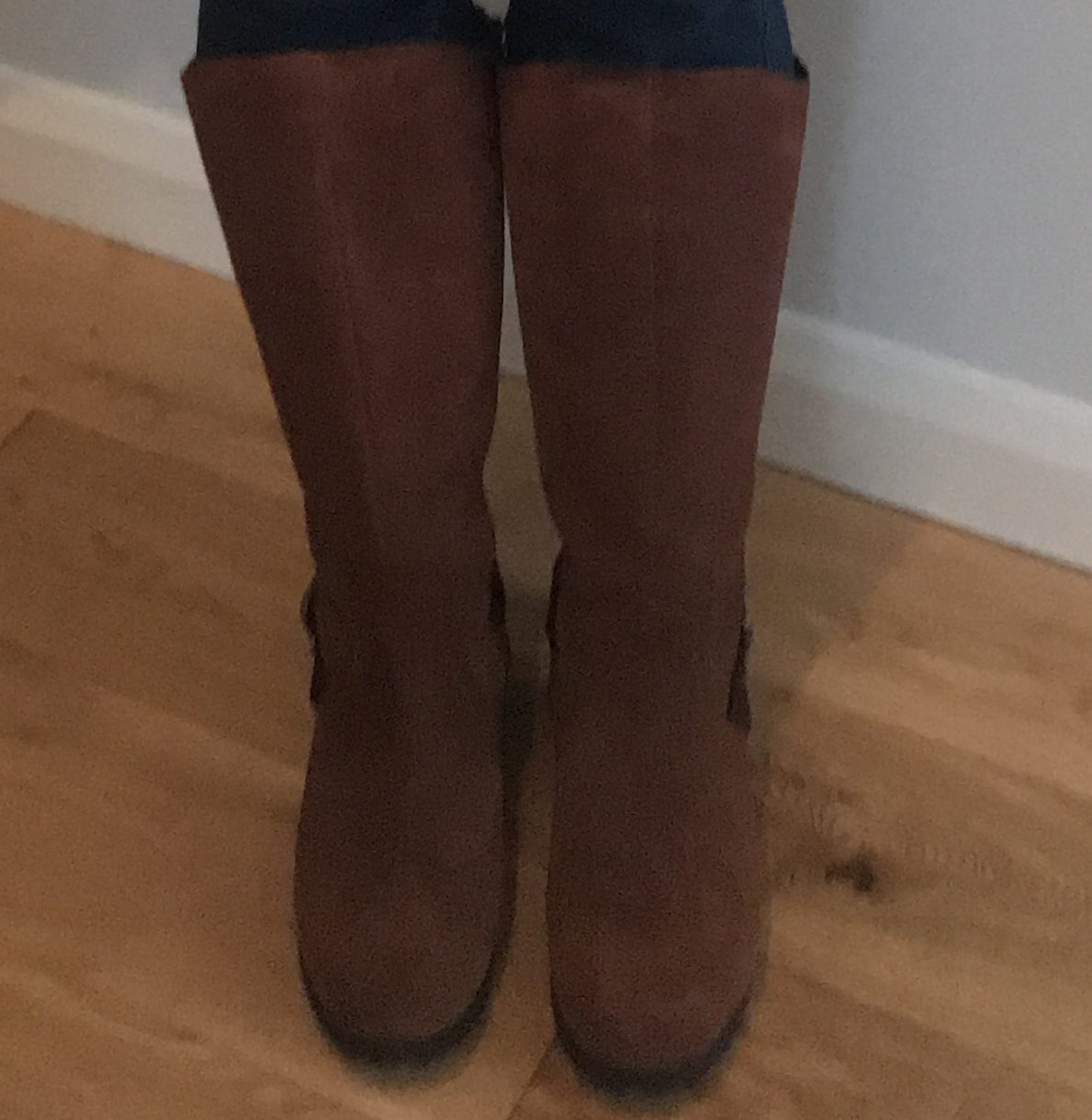 The beauty of them for me is I can go from the farm to the school run without having to change my shoes though as the weather gets worse, I think I will be donning my wellies as the Sandringham boots are far too nice to ruin in the yard.
They are super comfortable to walk in and I know the hardwearing, cleated sole is sturdy and good enough to wear in the ice to prevent slips. Despite all of the added features, they are very light to wear and, as I think goes for all Hotter shoes, it feels like you are walking on clouds.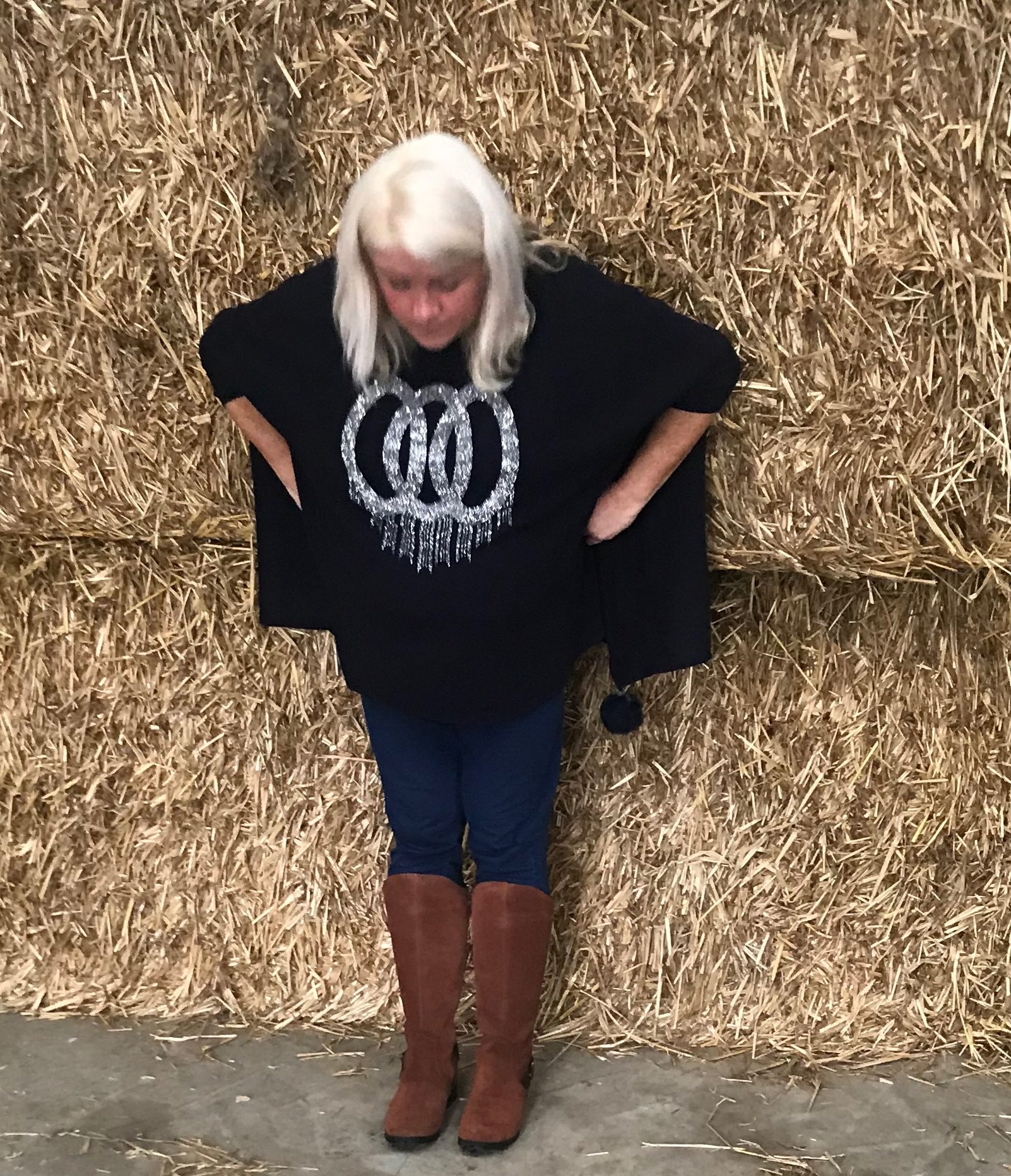 I suppose with any review you just have to take my word for it but every time I have had them on, someone has remarked on the boots and how nice they are so I say that is definitely proof in the pudding.
I love my Hotter Sandringham boots and if you are after a matching bag, look no further than the Highgrove handbag which matches perfectly with the boots.
*We were sent the Sandringham knee high boots from Hotter for the purpose of this review but all opinions are my own and I genuinely love them.