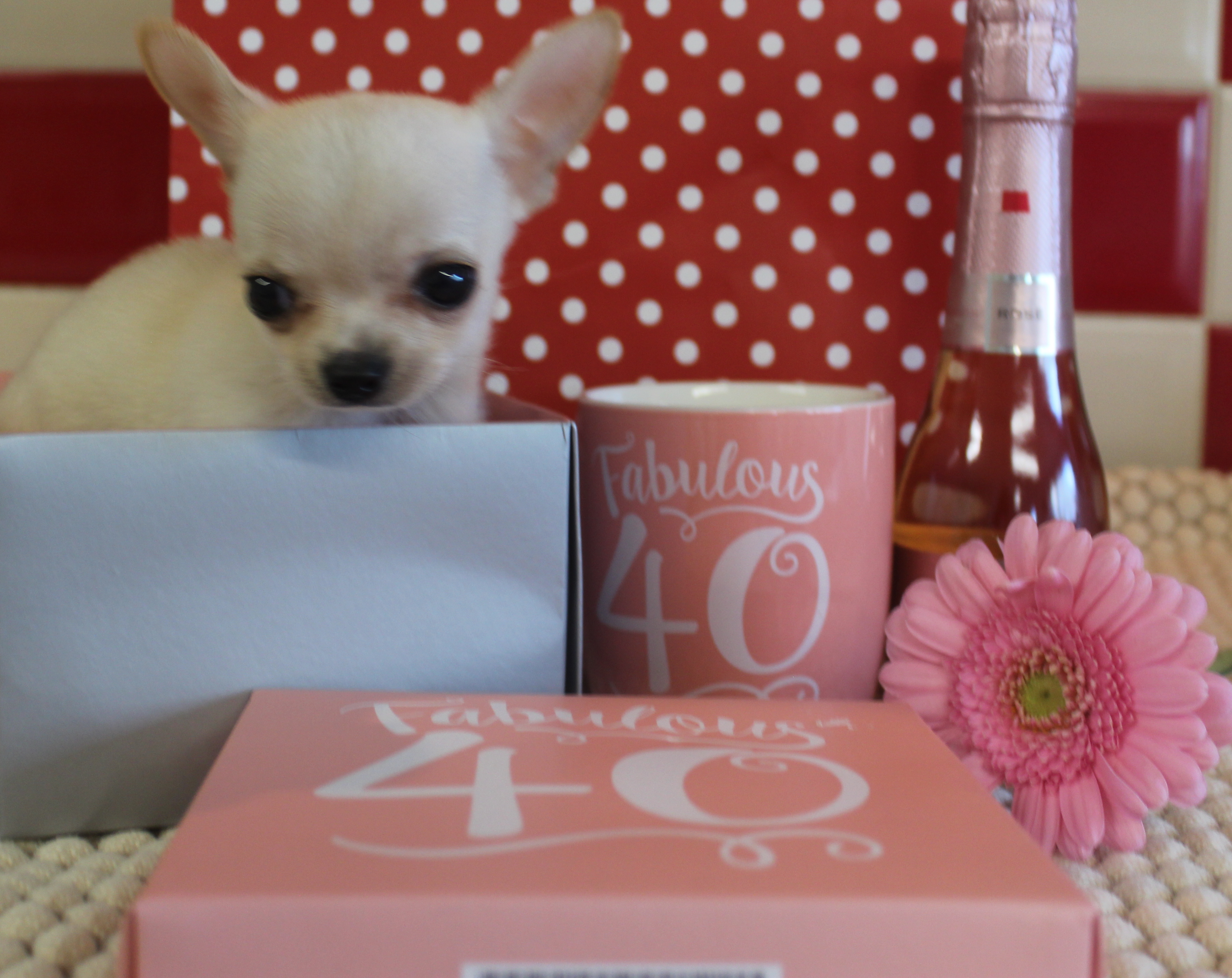 When I was about 18, I got a job in my friends clothes shop in the village where I lived. The first t
time I went in, her little chihuahua came running from her little bed behind the counter to greet me and I instantly fell in love.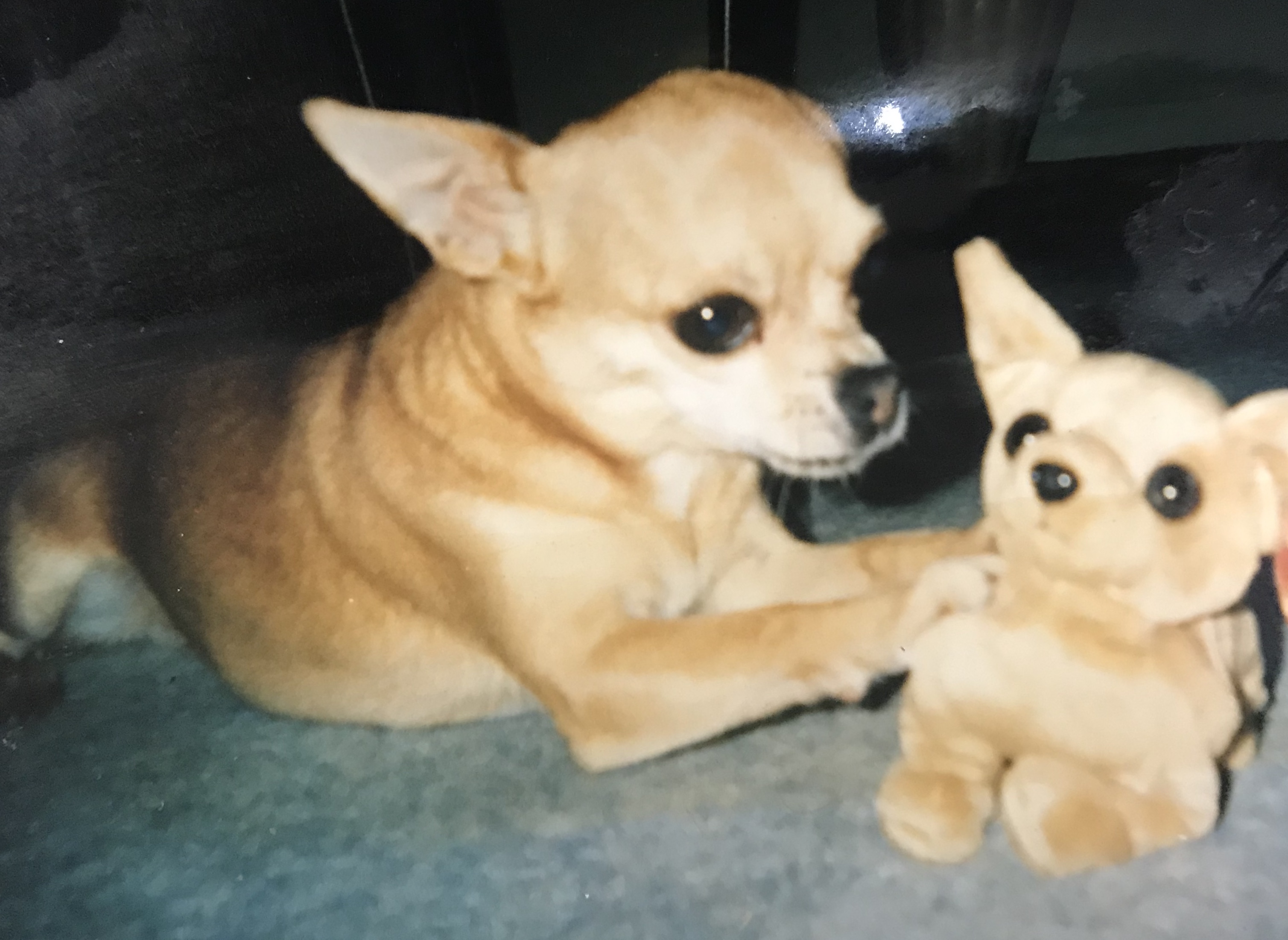 Bell was such a lovely dog. She did a little excited wee when she saw me, spent a lot of time down my coat and Lorraine, who owned the shop, let me take her home every so often and let me treat her as my own.
I was obsessed with chihuahuas. I couldn't get one when I lived at home and I went off to college and university, still with a love of these little dogs.
Then, in 2001, Legally Blonde came out and my love of Chihuahuas ramped up a gear. Oh to keep one on a little bag, just like Elle in the film.
You know what happened next. I met my farmer, got Rosie the Jack Russel and life went on.
When I turned 30, I told the farmer that I wanted a Chihuahua when I turned 40. It was ten years away so I think he took it with a pinch of salt. We moved to the farm and the children came along.
Time went on again though and, when I turned 39, the campaigning increased. Remember my post about Getting Your Partner to Say Yes to Goats? I tried all of those tactics but, because a chihuahua would be in the house, he seemed harder to crack.
The month before my birthday, he was still saying no. I remarked that chihuahuas were so small that they were more like a hamster than a dog and, even when I found some puppies for sale, he was unconvinced.
He did say we could go and look at the puppies but, unfortunately, the lady who the puppies belonged to was in hospital and I feared he would change his mind.
The Friday before my 40th birthday, the lady messaged to say she was out of hospital and we could go any time.
I told the farmer and he replied with: 'come on then."
I couldn't believe it. We went to Preston to view them, four baby chihuahuas and I cried when I saw them. They were so tiny. The little white one was the first to come to me and I always think that is a sign.
It was a girl and I was in love. There was a faun coloured girl too so I FaceTimed my niece and even she said the white one so the decision was made.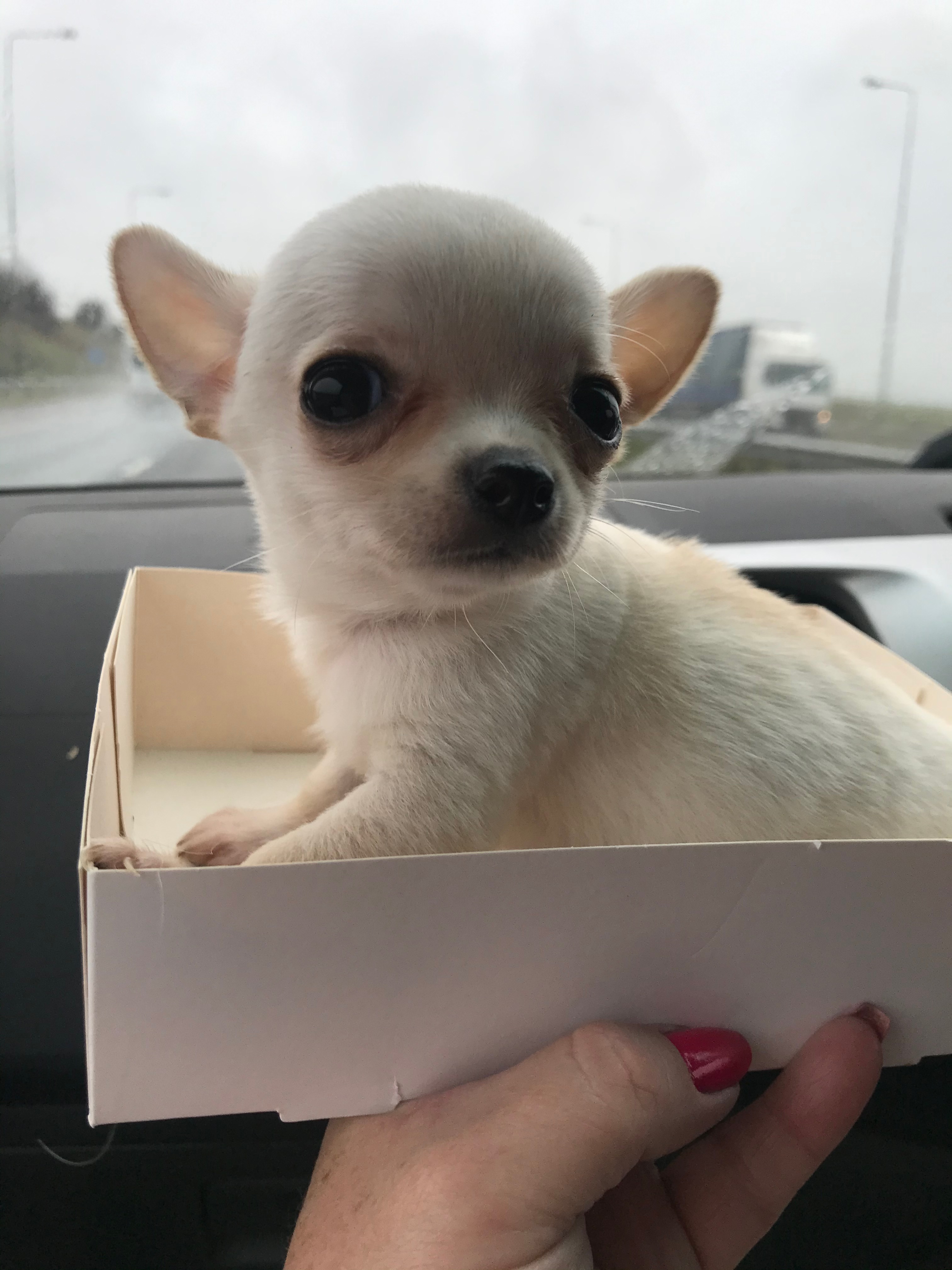 I held her on my knee all the way home and I kept pinching myself that I was dreaming.
The children came back from school and could not believe their eyes either.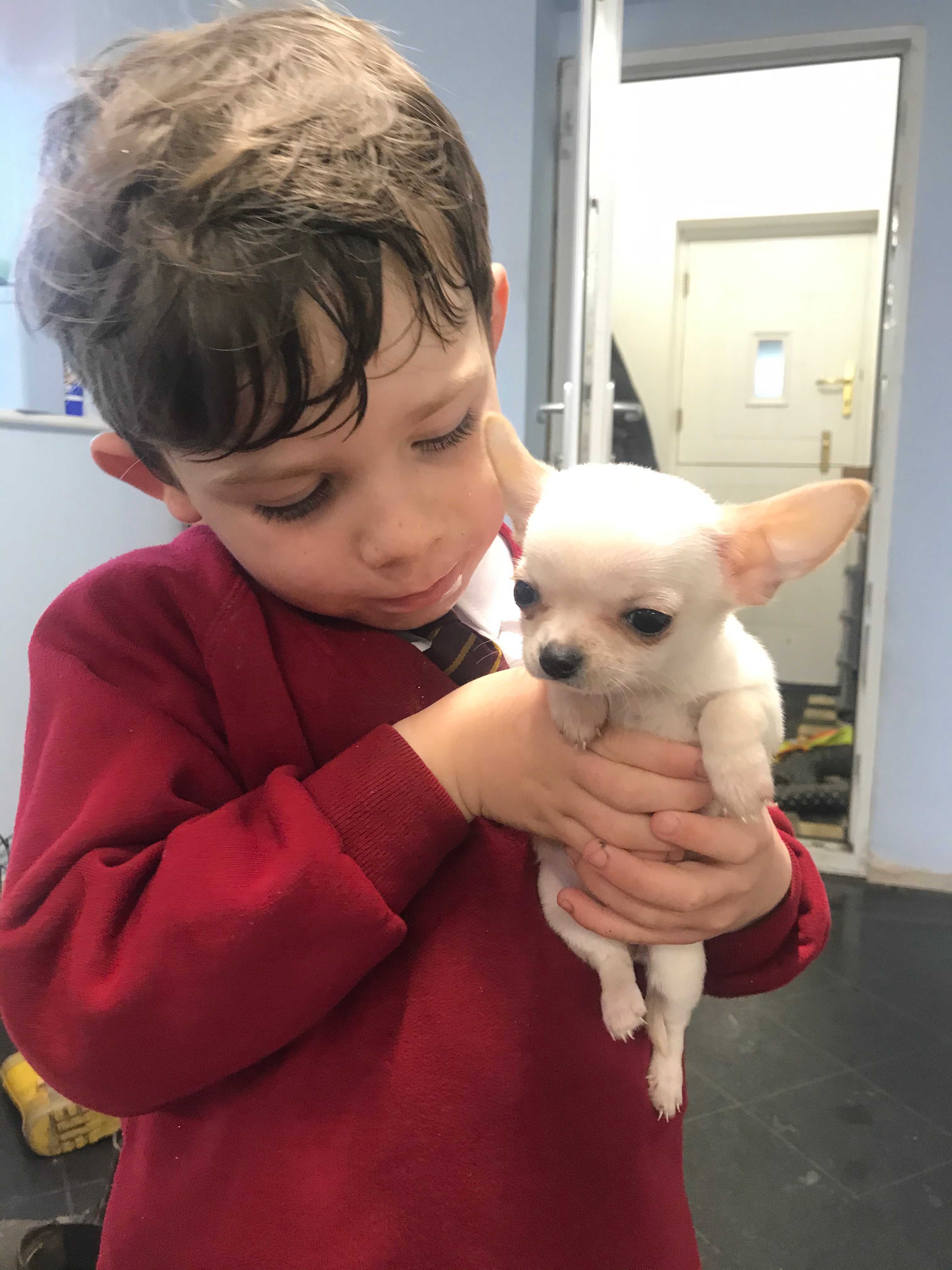 We deliberated all of that night what to call my new puppy but, in the end, there could be no other name for her.
Baby Bell maybe small but she is a feisty little thing and is giving her big fur sister Rosie a run for her money.
I bought a little pink cage and a tiny little bed and each night, Rosie gets into the cage and Bell has the bigger bed to sleep in. Isn't that funny?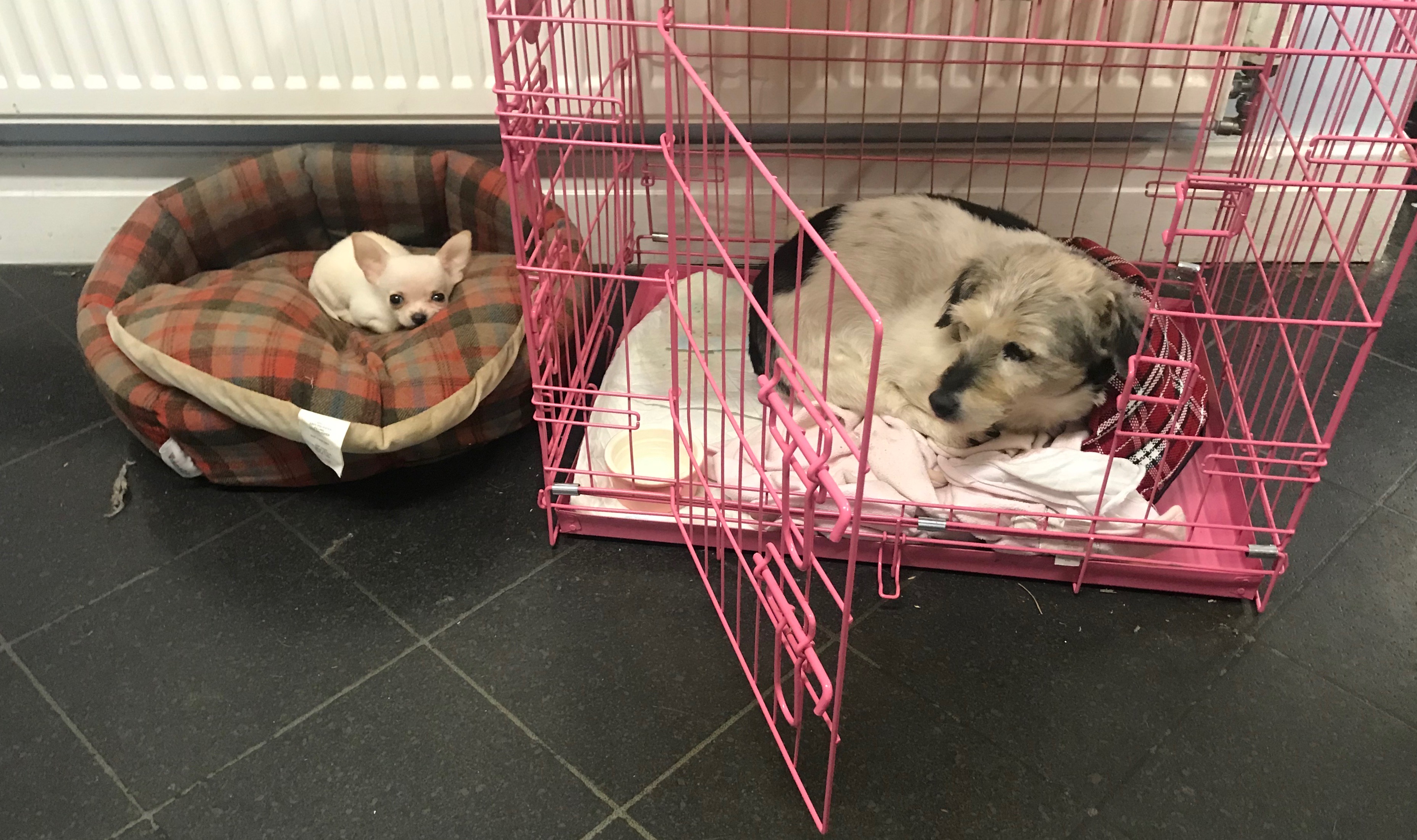 For the first few mornings, I kept expecting to open the kitchen door for it to have been a dream but, for once, my dream came true and Baby Bell is here.
The most unlikely farm dog.
*I am not going to promise that I won't flood my social media feed with puppy spam but I have made Baby Bell her own Instagram account so if you want to follow her journey, click here for Baby Bell On The Farm.