Most children have a favourite toy. Some have a blanket or some other comforter which they cherish above all else.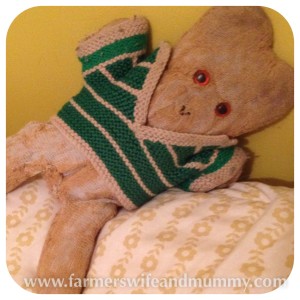 I still have my comforter. Could he be classed as an antique? For my own sake, I am going to say no but I do love this bear. He is 35 years old this Christmas. He was a gift for my first Christmas and my, has he comforted me over the years.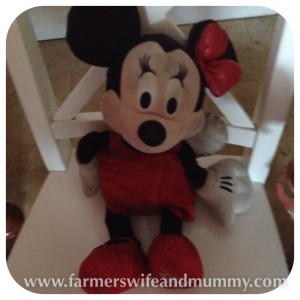 Boo has her own personal favourite. It is a Christmas special Minnie Mouse bought from the Disney Shop in 2012. They bring a new one out each year and she loved it from the minute she saw it.
For Christmas 2013, I bought her that year's Minnie. It has a gold dress instead of red but it is not the same to her.
She prefers the red. She takes it everywhere with her. In a blind panic in case we lose her, I bought another 2012 Minnie off eBay. I did plan to hide it in my cupboard but, in the end, the new one became the 'sit-on-the-bed' Minnie while the red one is known affectionately as minging Minnie. Why I hear you ask? Well, she's minging.
She gets dragged around the farm. Her feet trail out of the toy pram. At sheep shearing she fell into sheep poo, she once got left on the lawn over night and had snail trail on her.
She has been washed many times but I am concerned about how many more washes she will take. Both her feet have become a bit frayed.
I took Boo into work last week after we had been to Annie's in Manchester (look carefully at those photos and you will see minging Minnie). My lovely friend at work asked innocently, 'Can Minnie be washed?' I laughed but, when we got home I did see how truly minging our little Minnie was looking.
Now for operation get her away from Boo.
We went into work on Wednesday. It took until Friday to get Minnie in the washing machine yet I was still spotted and this happened: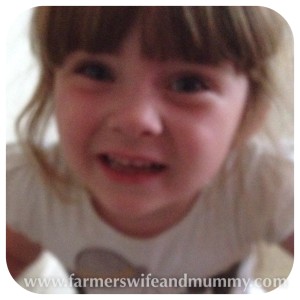 I ended up taking her out so as to lessen the trauma of her beloved toy being out of reach.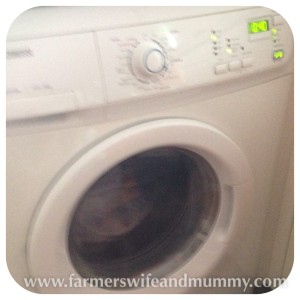 When we got home, I tried to sneak the pillow case past Boo but nothing escapes that little one's sight and she excitedly shrieked 'Ninniiiiiieeeee'.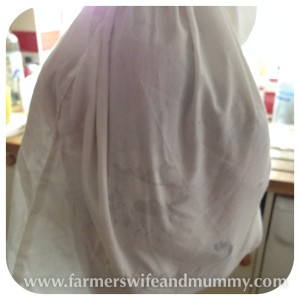 Mean mummy struck again though, I just whipped her upstairs before Boo got her back wet.
It was a traumatic experience for us all and one, I am hoping not to repeat for a while.
Please stay clean Minnie.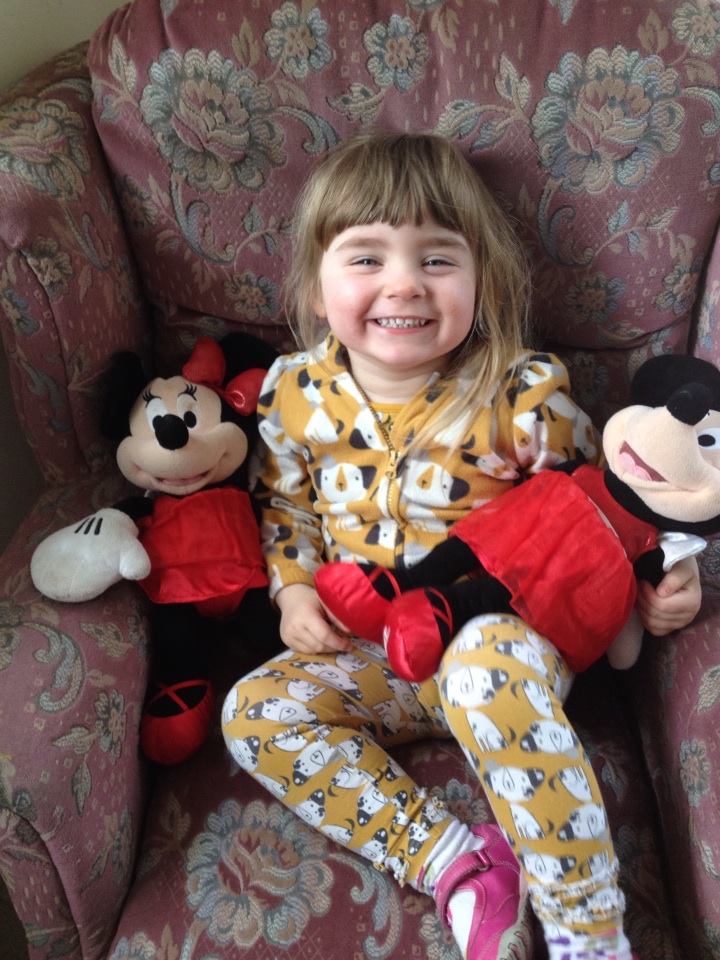 What was your favourite toy as a child or what is your children's favourite comforter now?