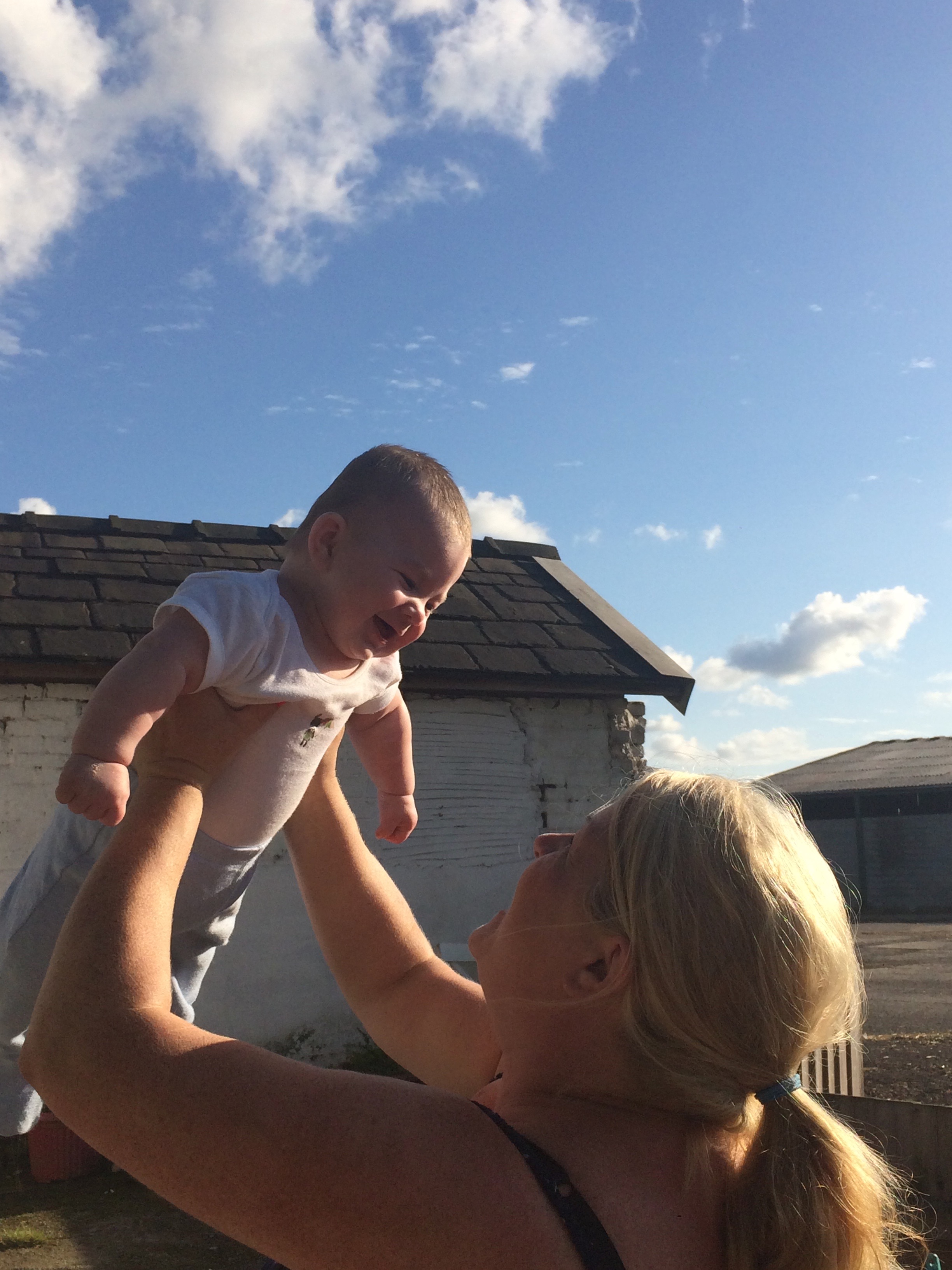 When you are pregnant and eagerly anticipating the new baby, you don't think much past those new born days.
As I write this, I am thinking back to six months ago when I was in hospital, waiting for my caesarean the next day.
I dreaded my first caesarean but I was so ready for this baby to arrive.
His first days were spend in neonatal and, while he weighed more than G, when Baby J was born, he still looked really tiny.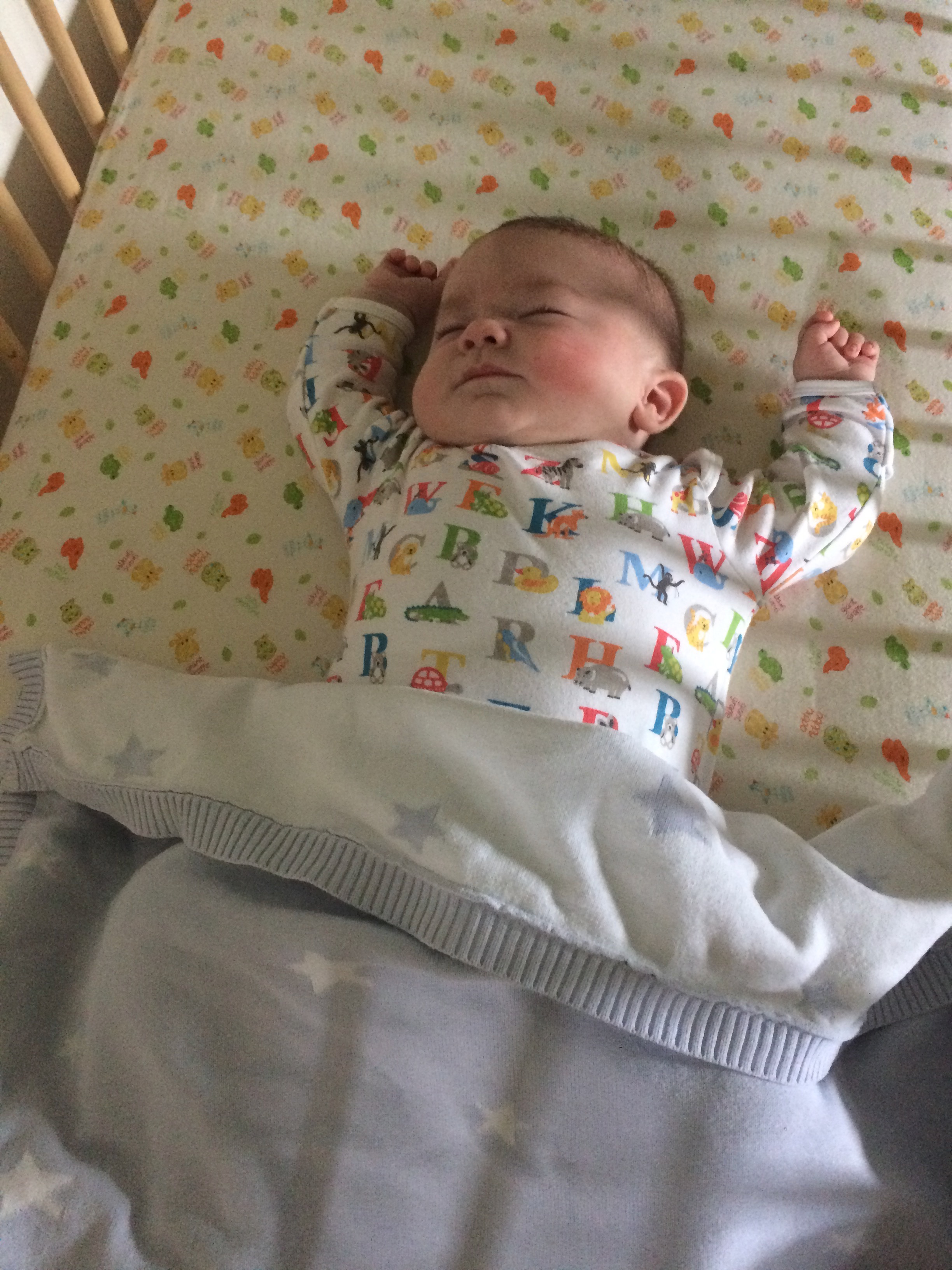 When you are going through the sleepless nights, you don't see past the next day but those days (and nights) become weeks and the weeks become months and now my gorgeous little boy is six months old.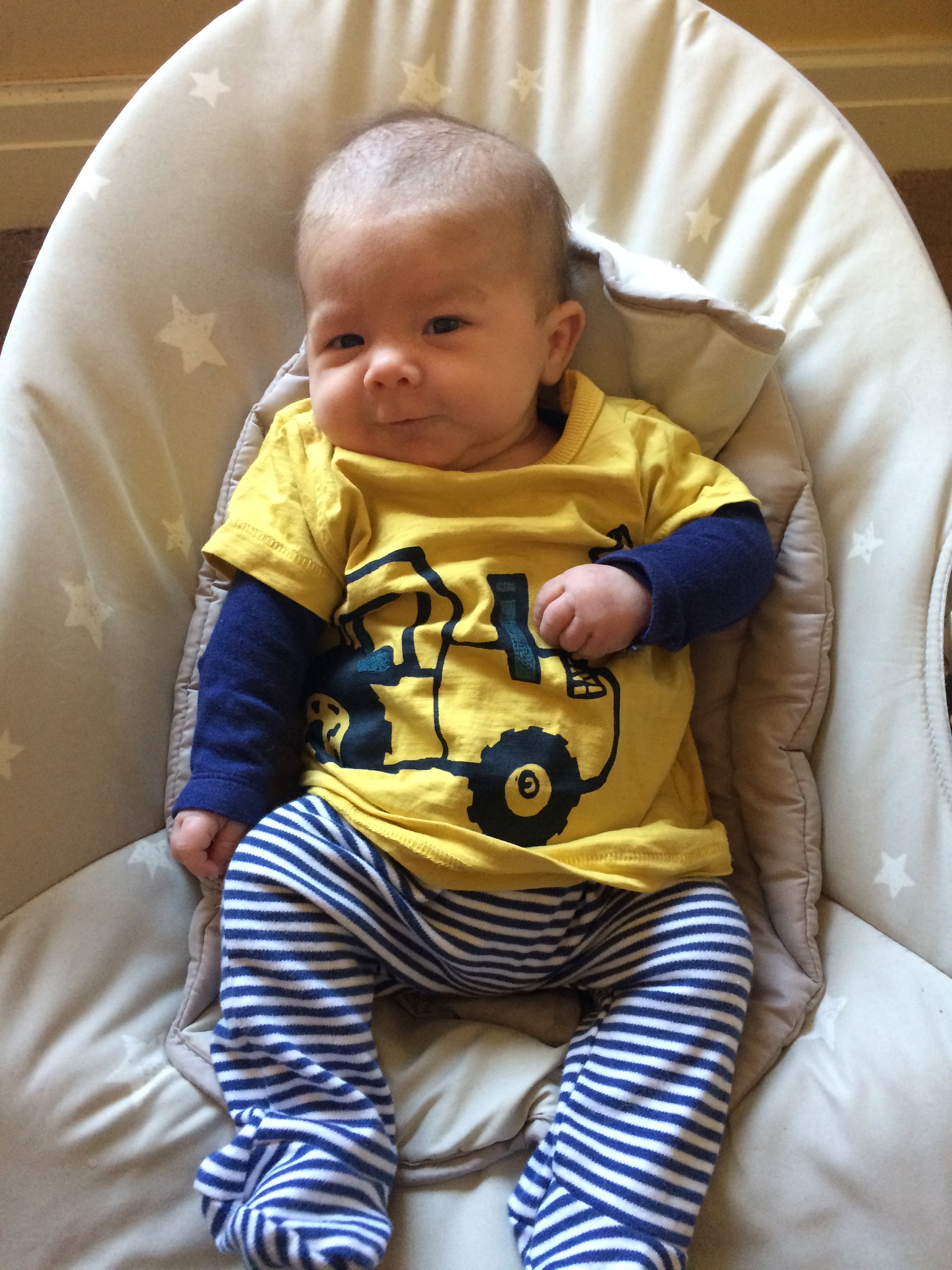 It feels like he has always been here.
He is the smiliest, most pleasant child.
From the day he smiled for the first time until now, he smiles from morning until night and, sometimes, during the night.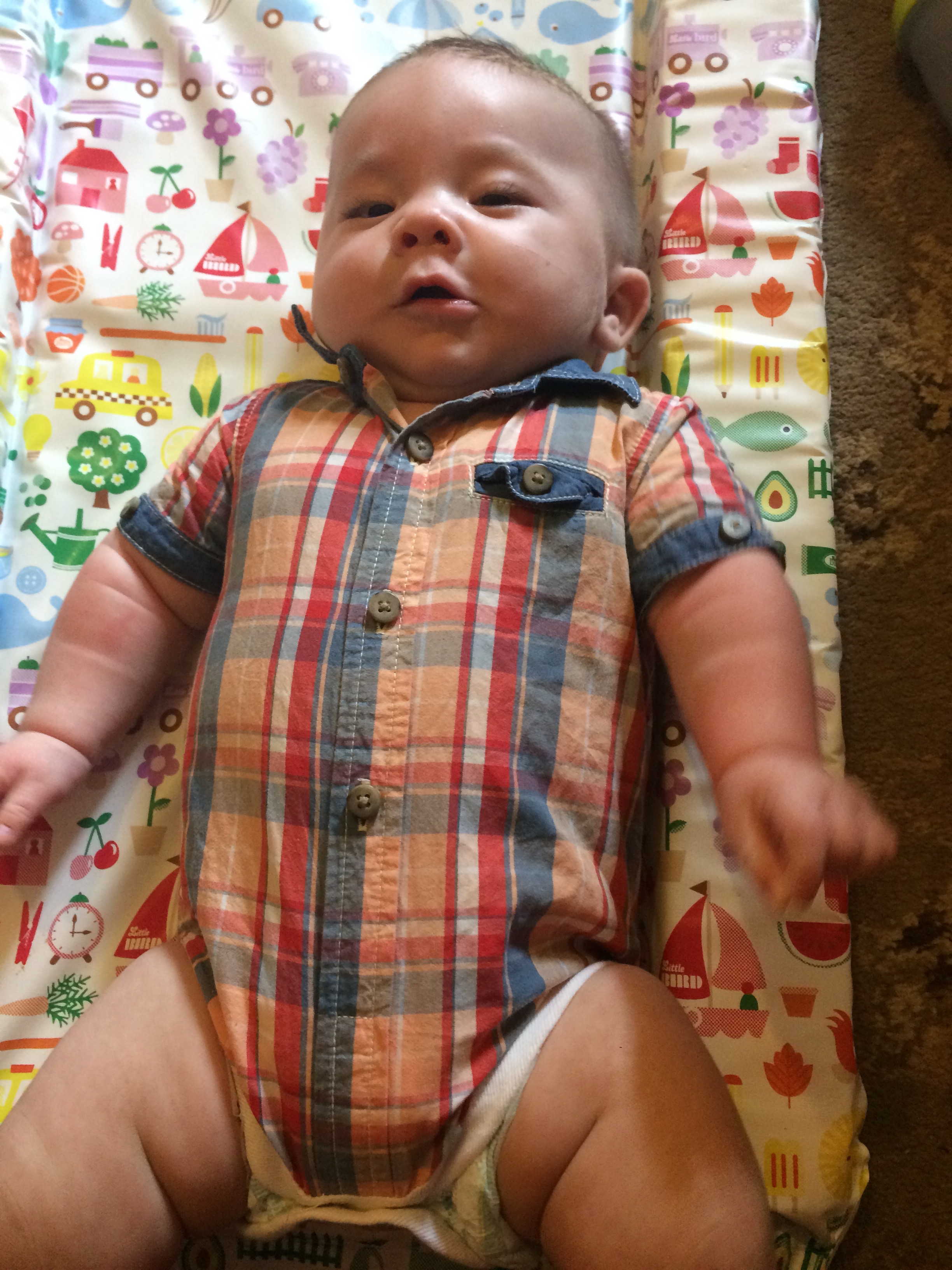 Even when he wakes up hungry in the night, he doesn't cry. He gurgles or chatters. It is so cute.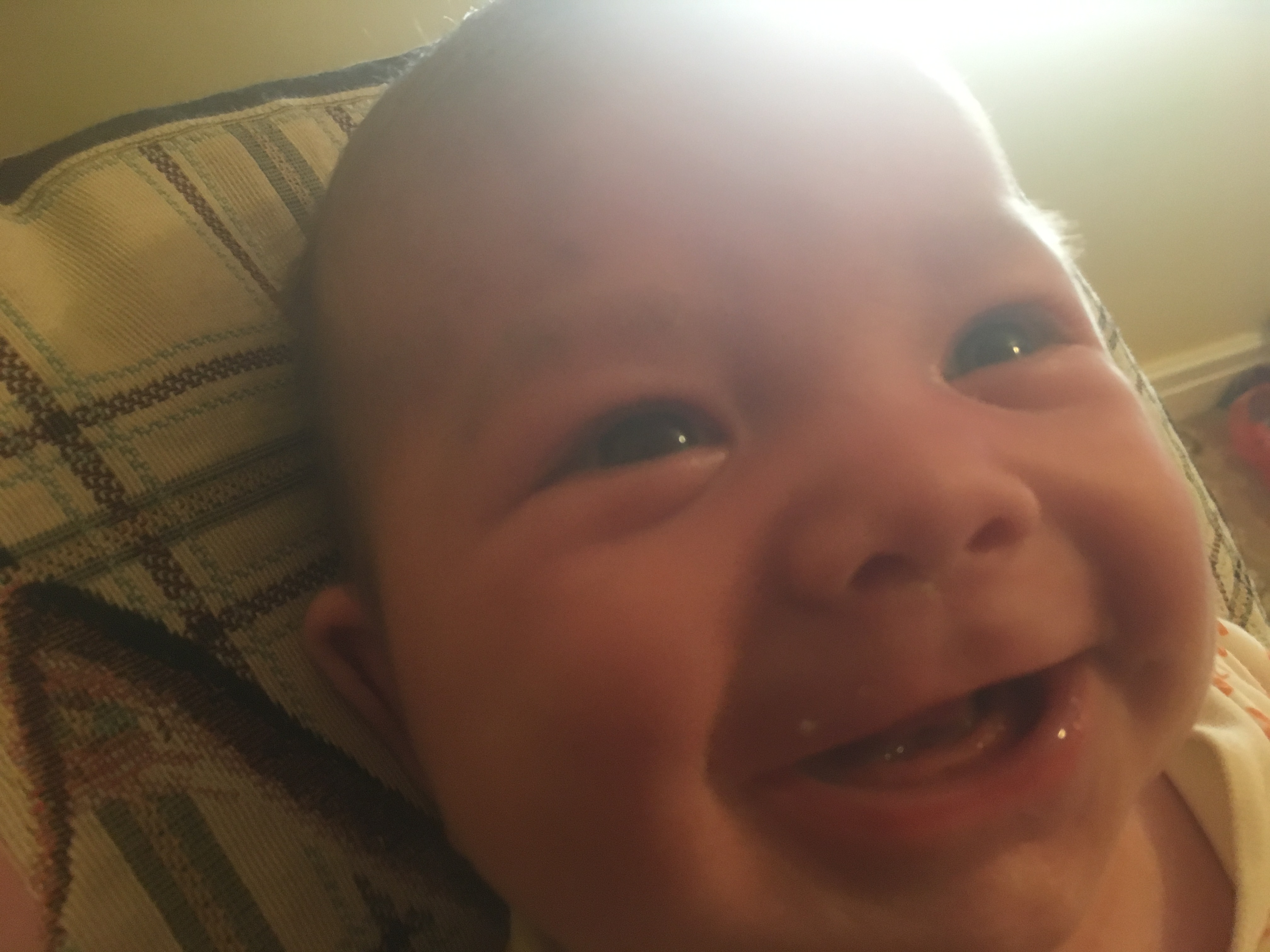 He loves his milk and we are just starting to wean him. He loves food too. We knew he was ready when he grabbed a ham sandwich off Boo. She never usually shares food but even she laughed when J's chubby little hand snatched the sandwich.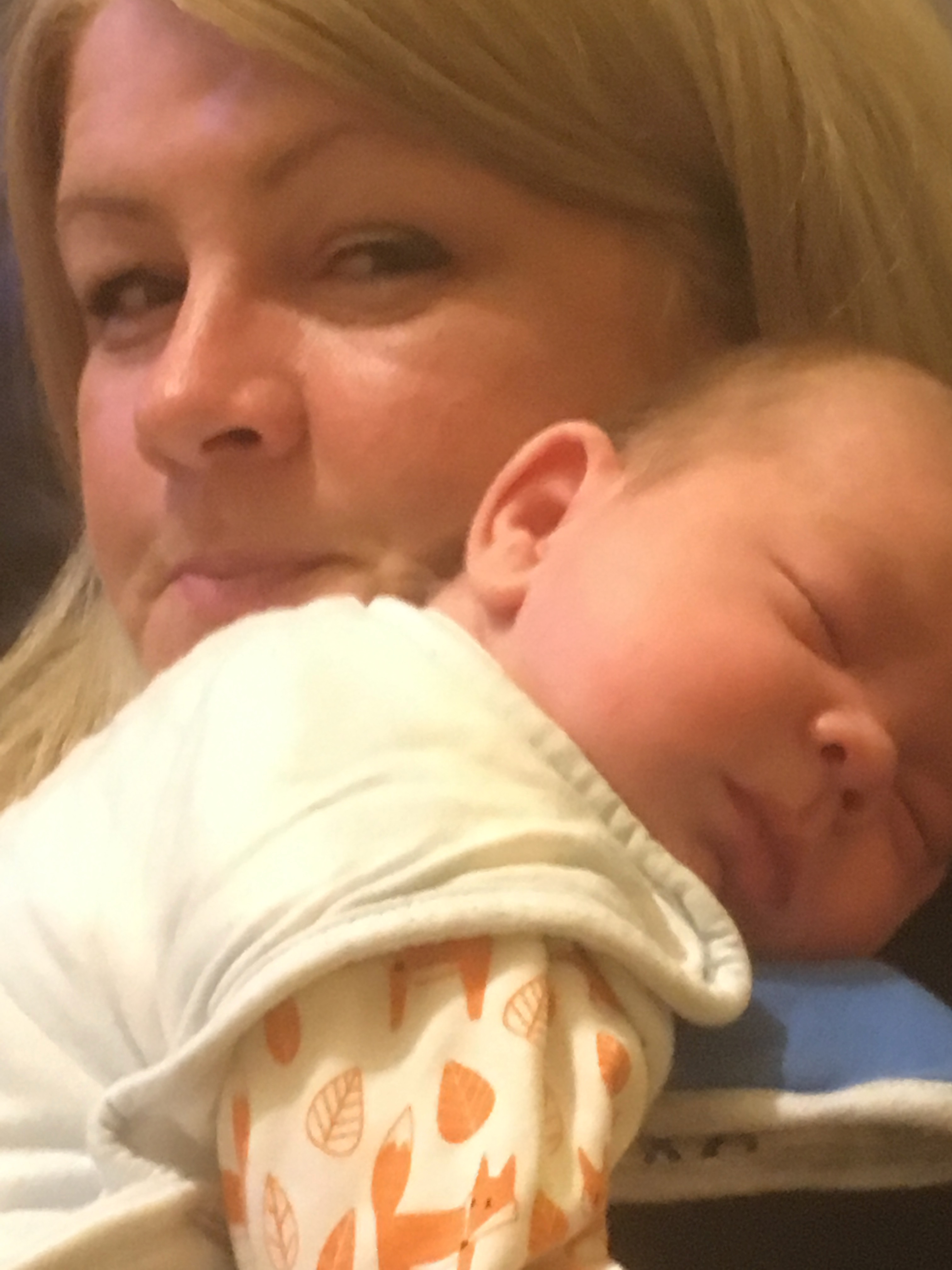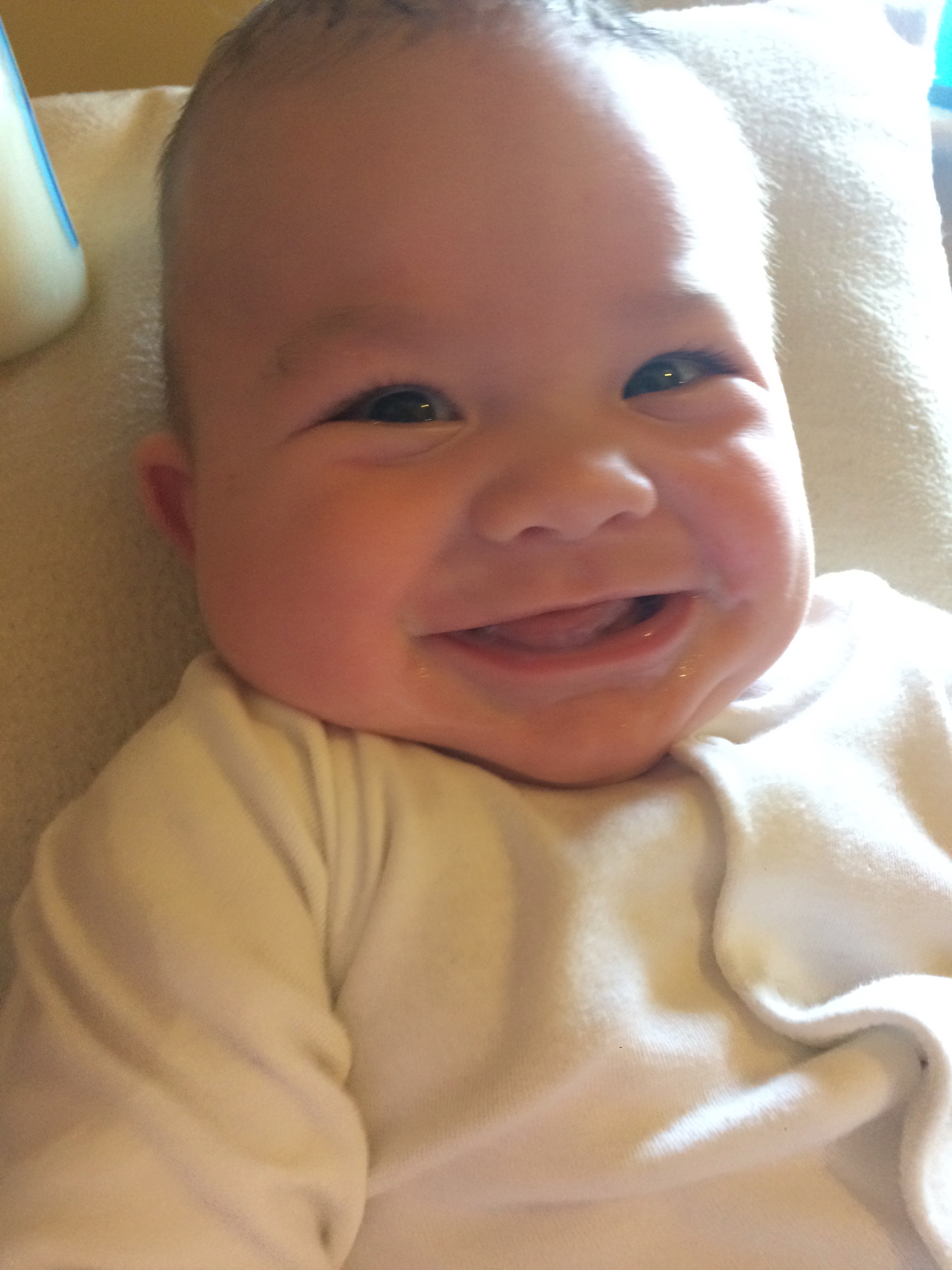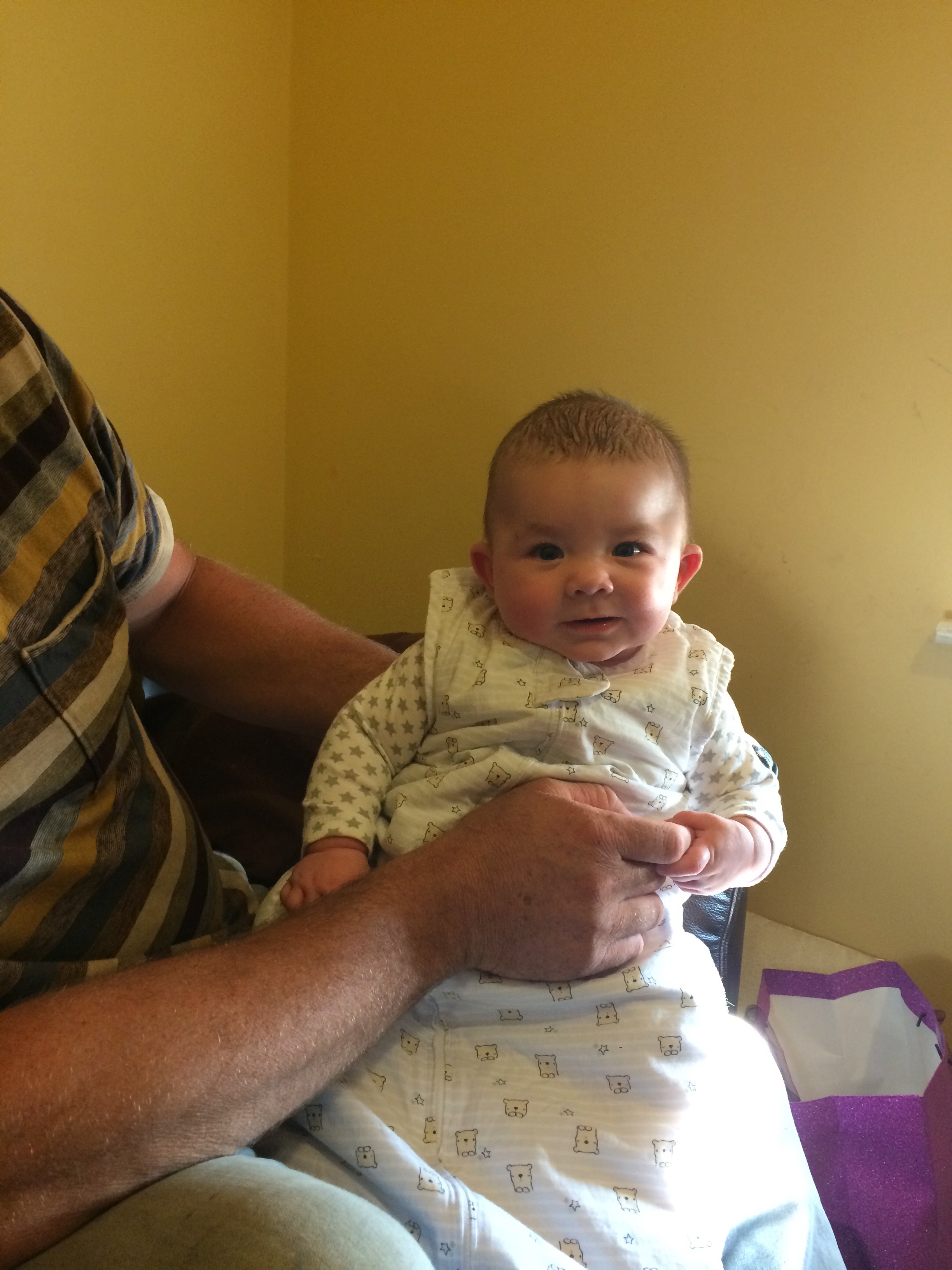 He is the biggest of the three at this stage and is wearing 9-12 month clothes. Indeed, the only day he has ever been grumpy was when I realised his 6-9 month jogging bottoms were too tight around his tummy. When I took them off. He was back to being happy boy again.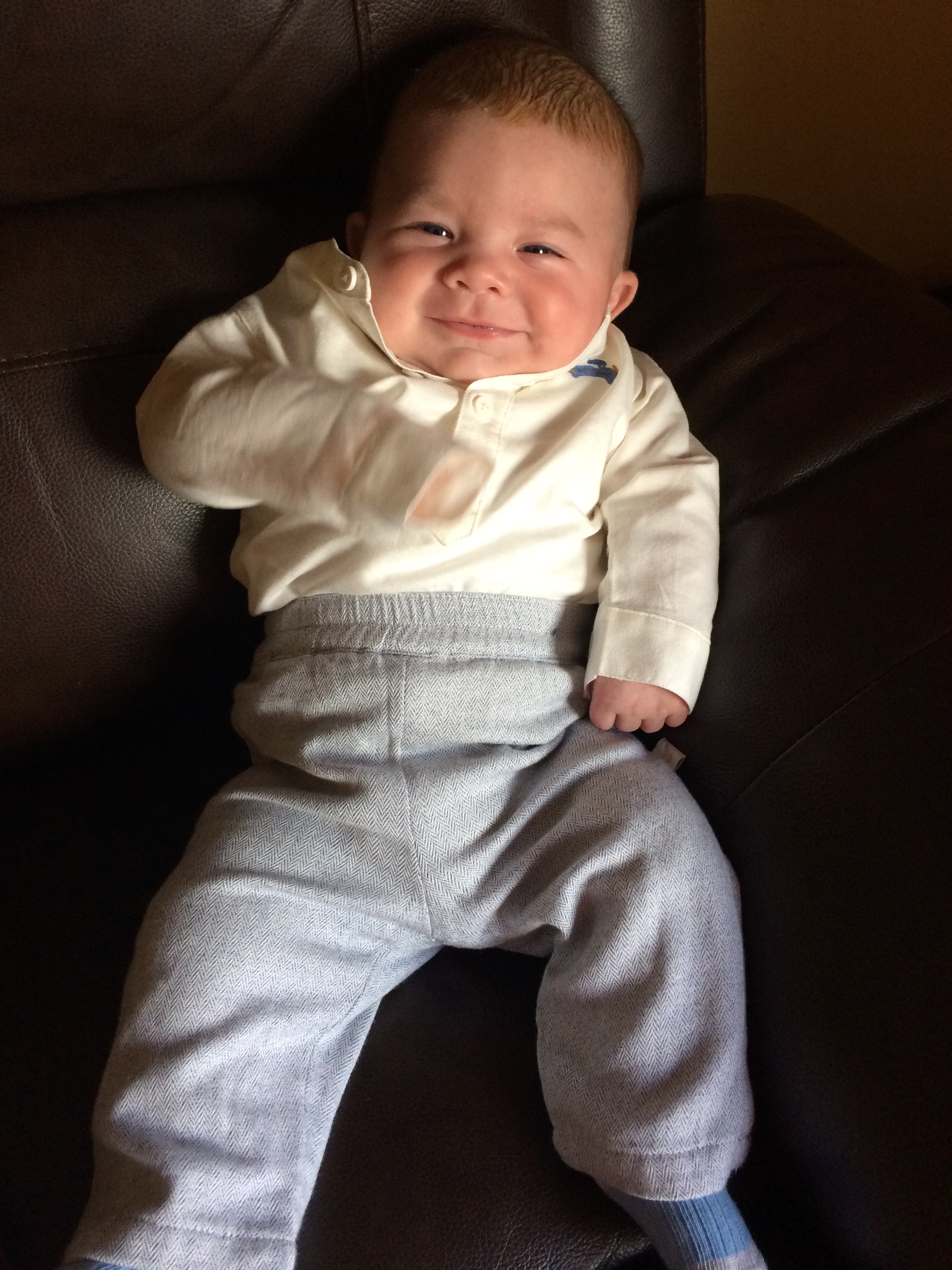 As a third child, I think Baby J had to just slot in but he has.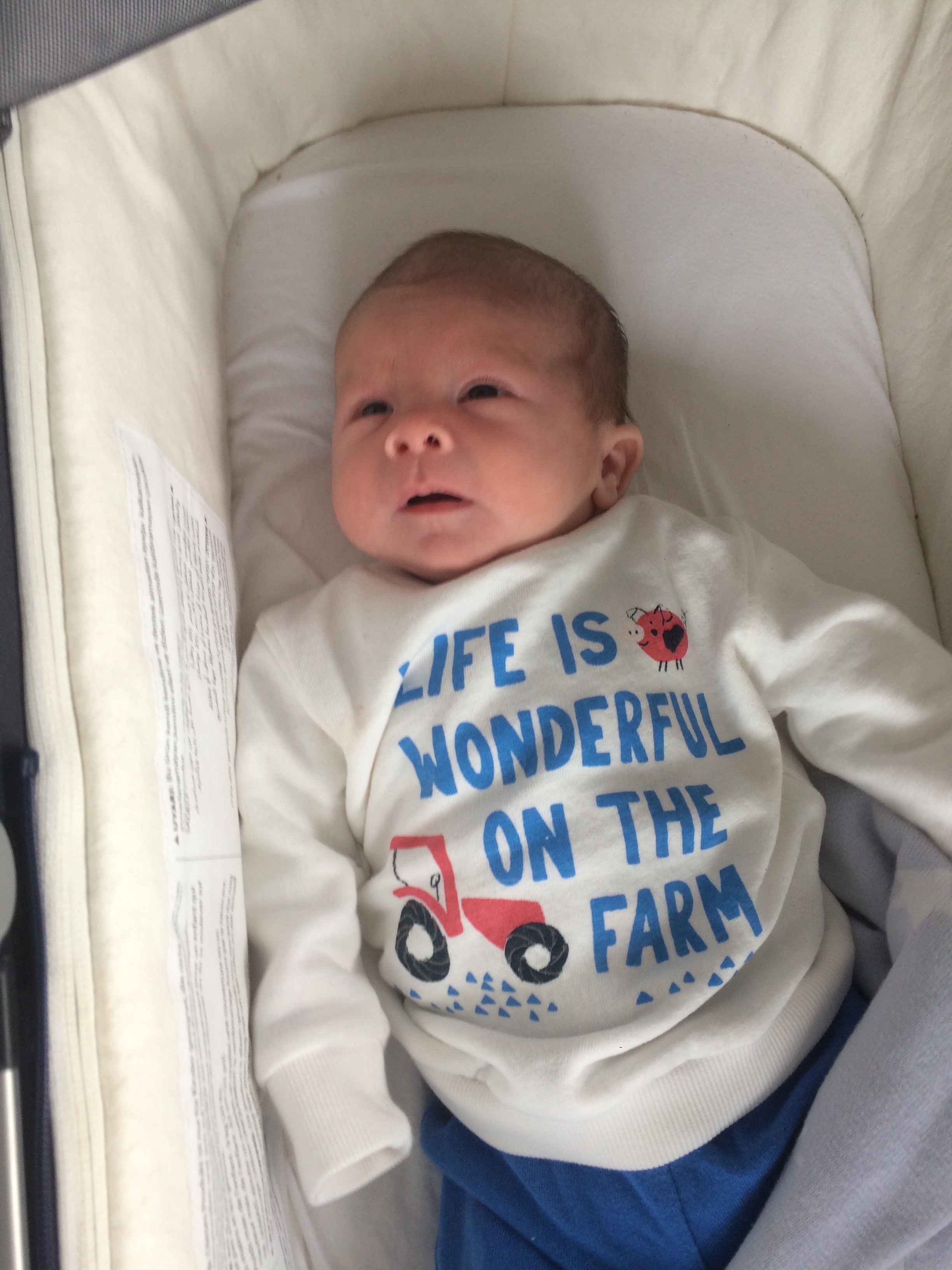 Both hubster and I sometimes forget we have him and, despite having put him down minutes before, we both can walk past the pram or the cot and startle at the little baby asleep in there.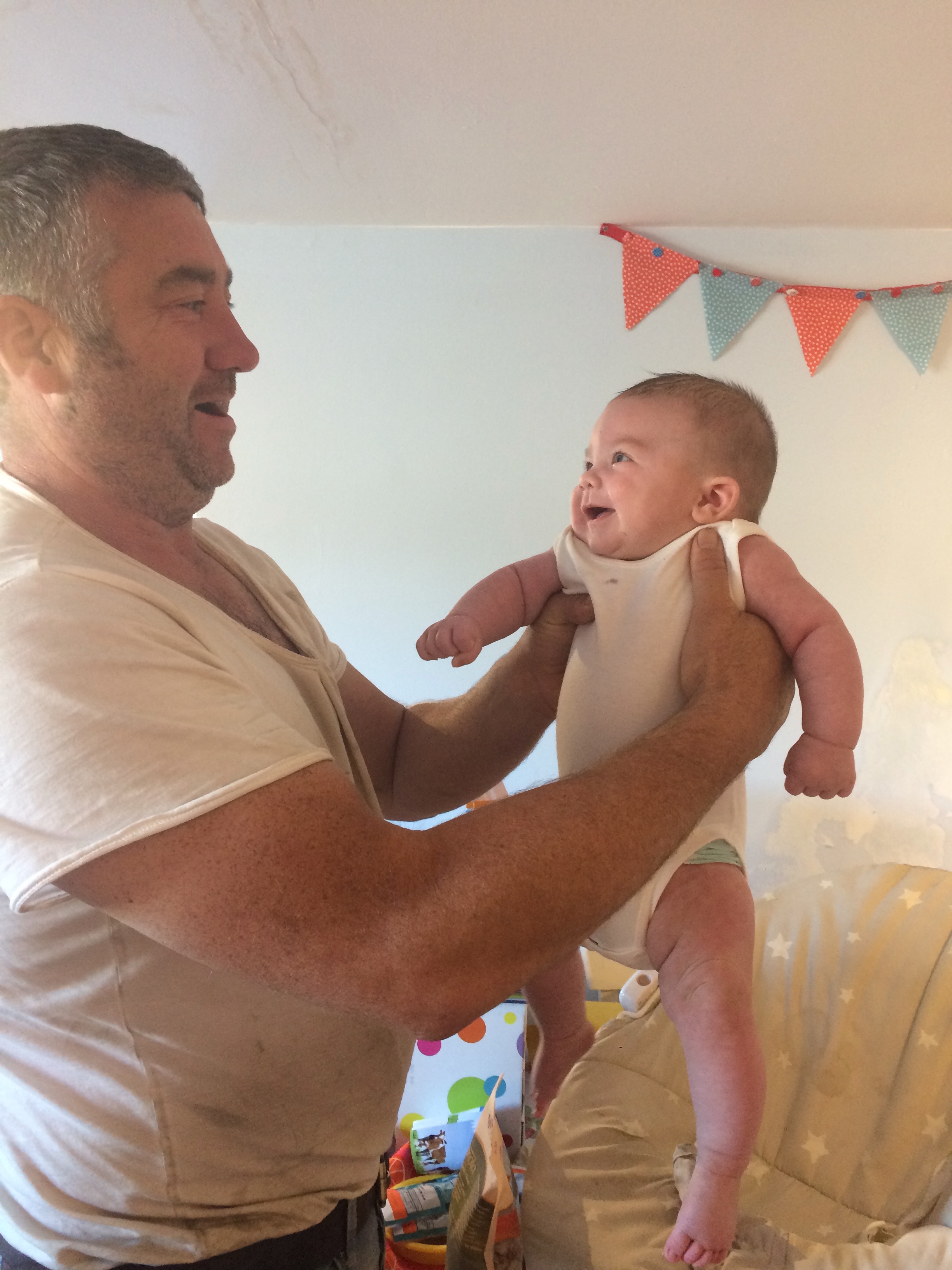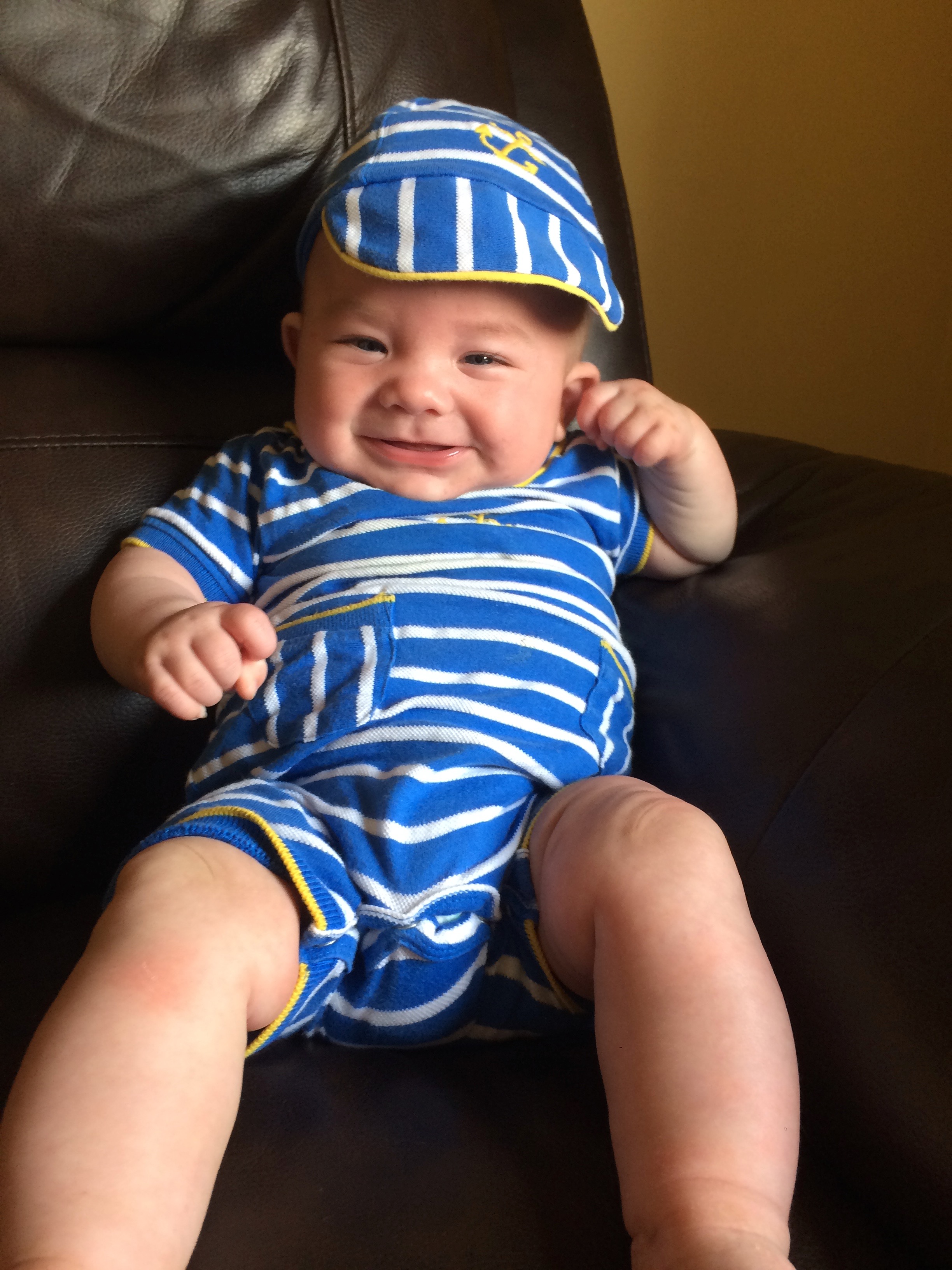 Baby J was our little added extra. Our three-for-two offer and we are so lucky to have him.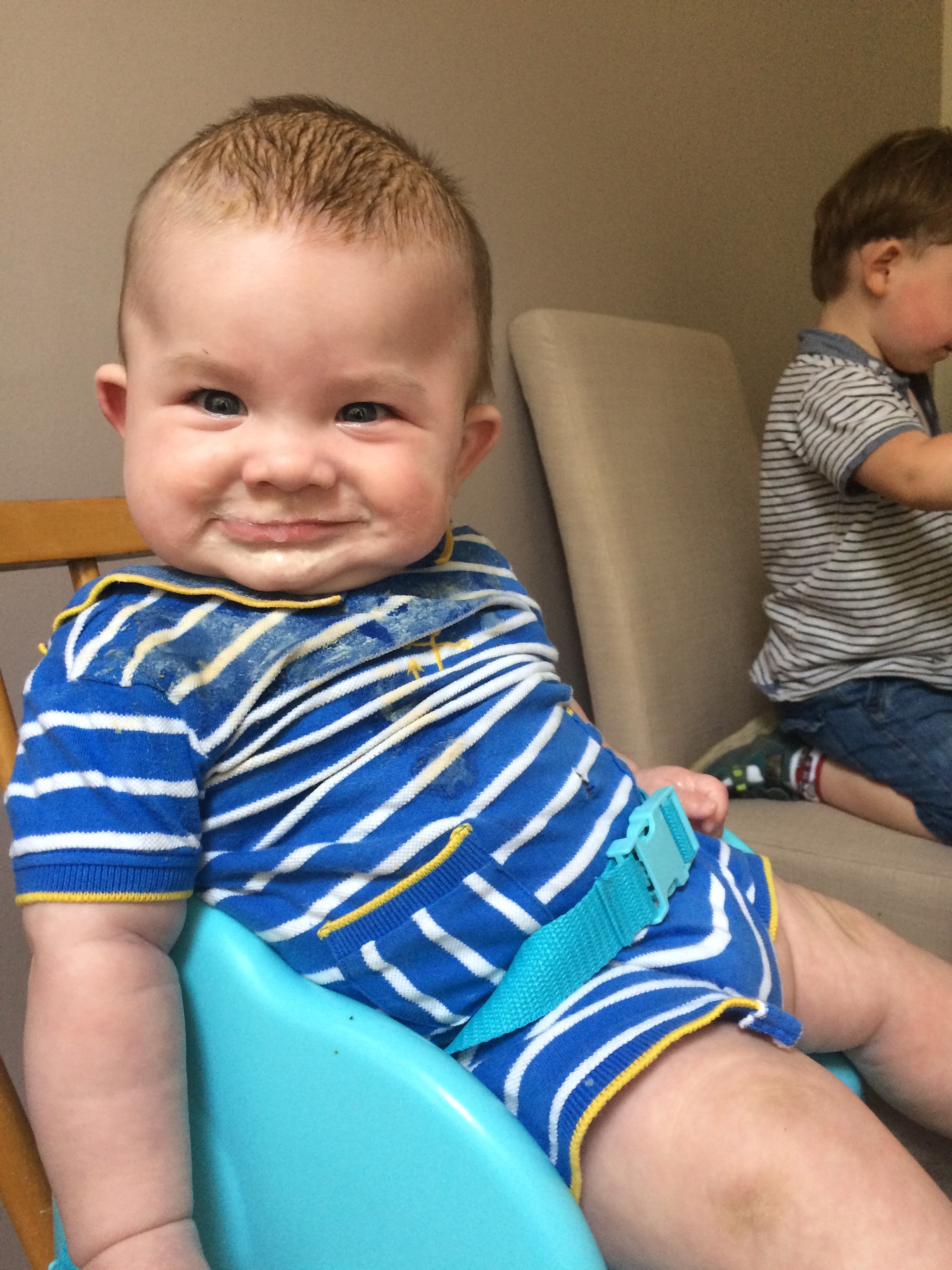 My baby boy is six months old.