A few weeks ago, we were sent a beautiful tray of vegetables, toys and other feeding equipment with a challenge.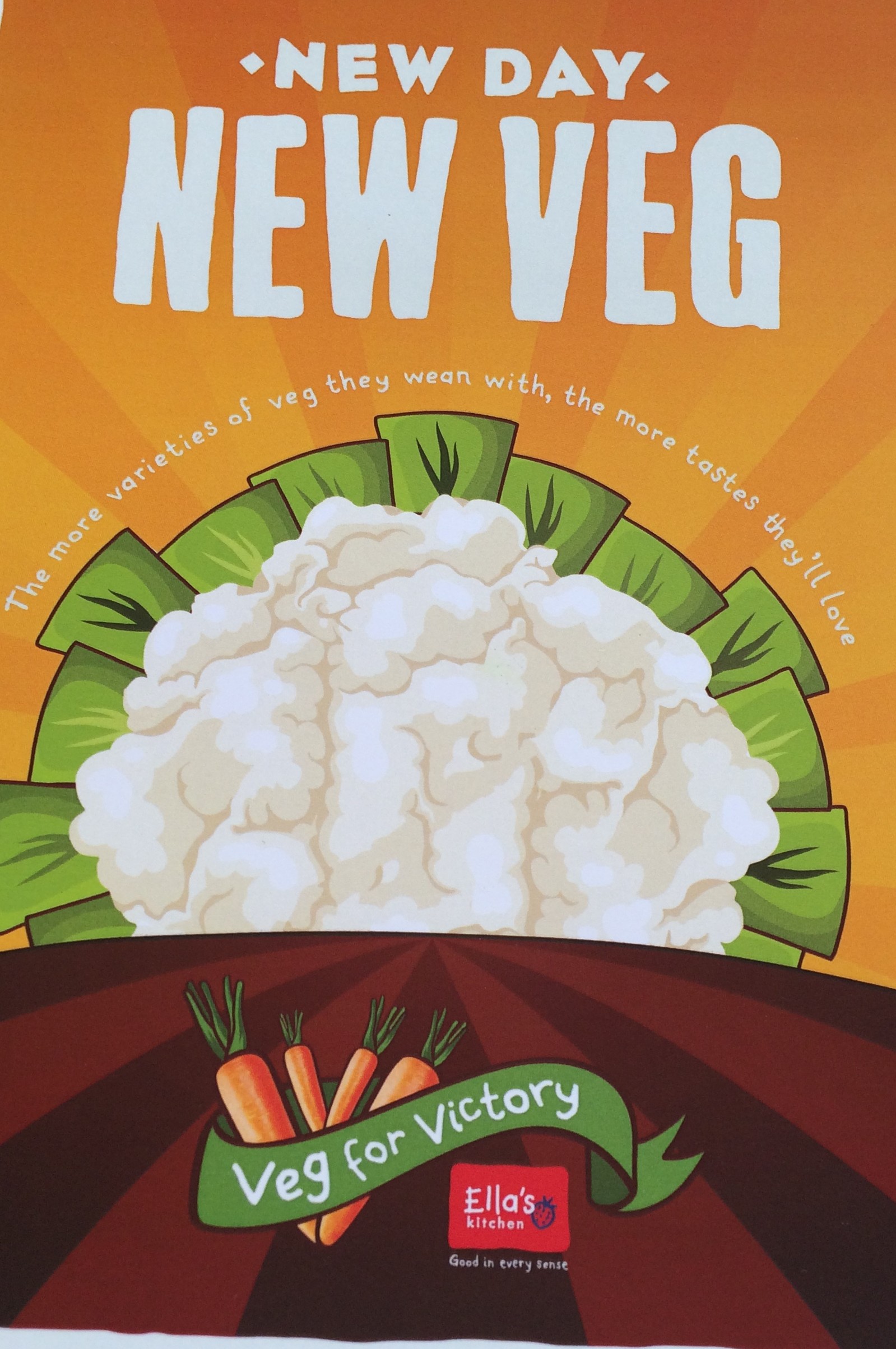 I love a good challenge so we embarked on a 14 day #VegForVictory challenge where G had to try a vegetable each day for a fortnight.
At 18 months old, he has trued quite a few veggies already but I am always ready to retry him with ones he may not be so keen on-as well as fill him to the brim with ones he loves.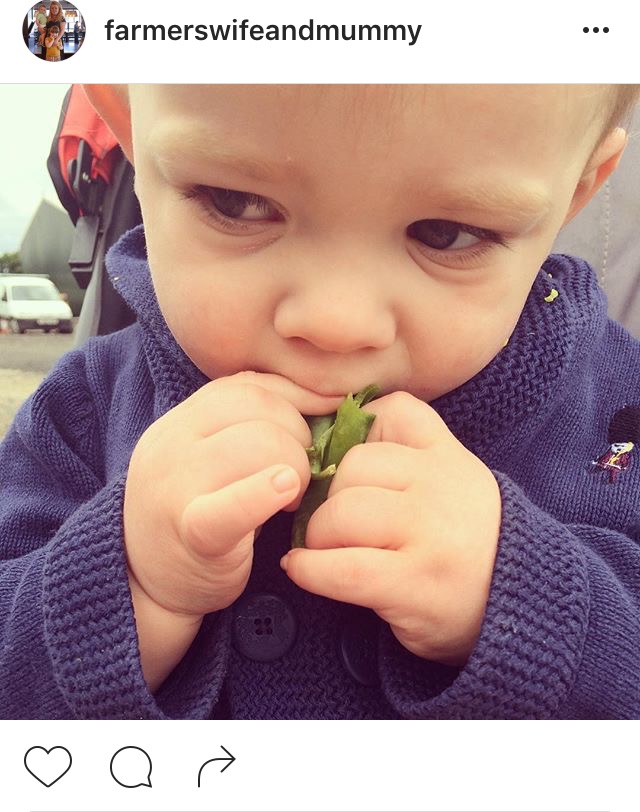 Someone on the farm gave us some fresh pea pods so day one was easy. I defy anyone not to enjoy fresh peas-not only do children love popping the peas out themselves with their little hands but they are so sweet.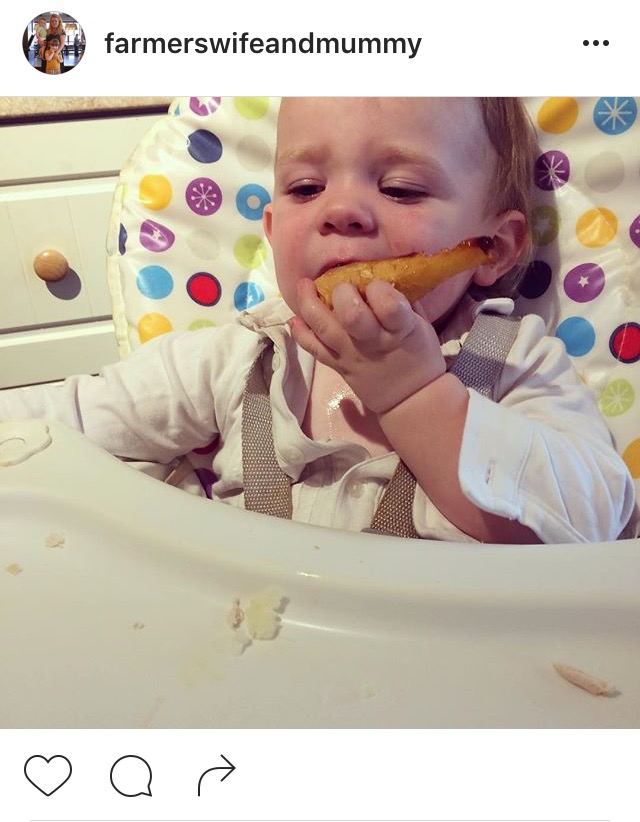 It was honey roast parsnips on day two also a winner.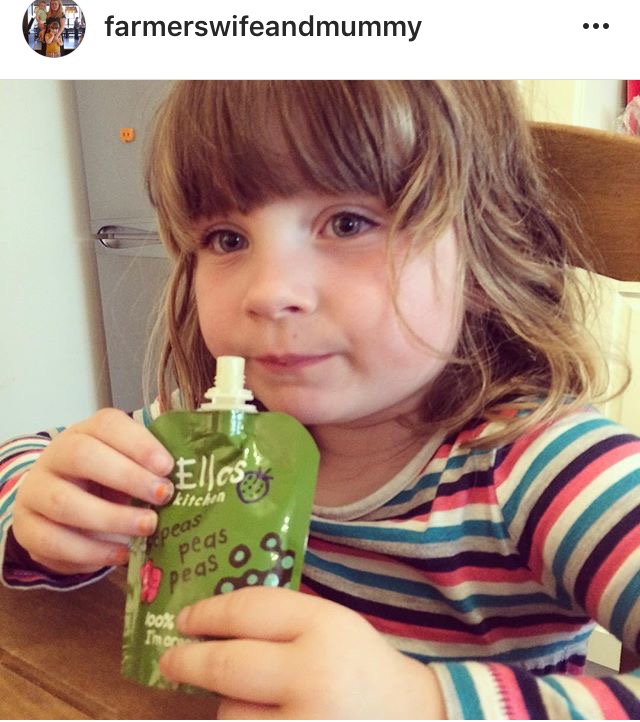 Day three saw Boo feeling a bit let out and wanted to re-try some Ellas Kitchen pouches. When I weaned Boo, she went through a stage of only eating Ella's Kitchen which is fine as it is the closest thing to home cooked food available, in my opinion. Even older children can never have enough fruit and vegetables in their diet.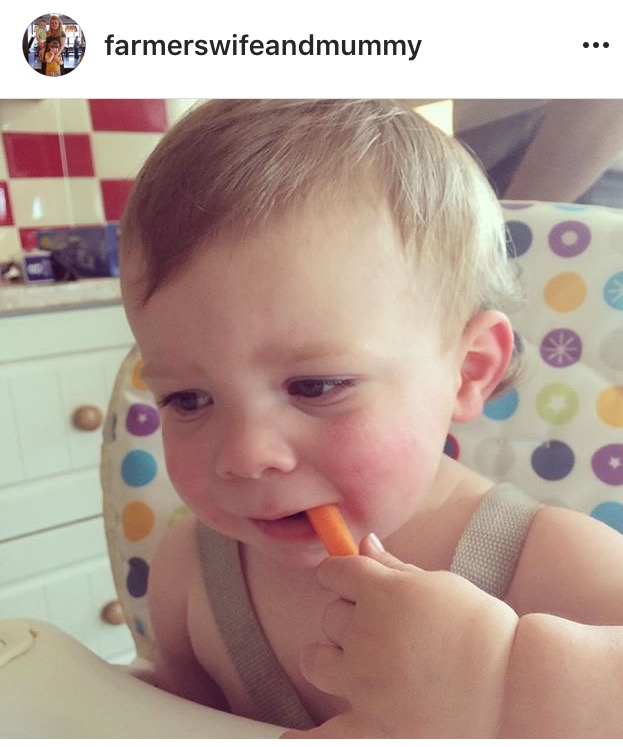 Carrot sticks are always a winner-especially during teething and that was what was offered on day four. It is hazardous at the farm sometimes as many of the animals eat carrots and I quite often find the two of them munching on one that had been destined for a horse or a rabbit. Oh well.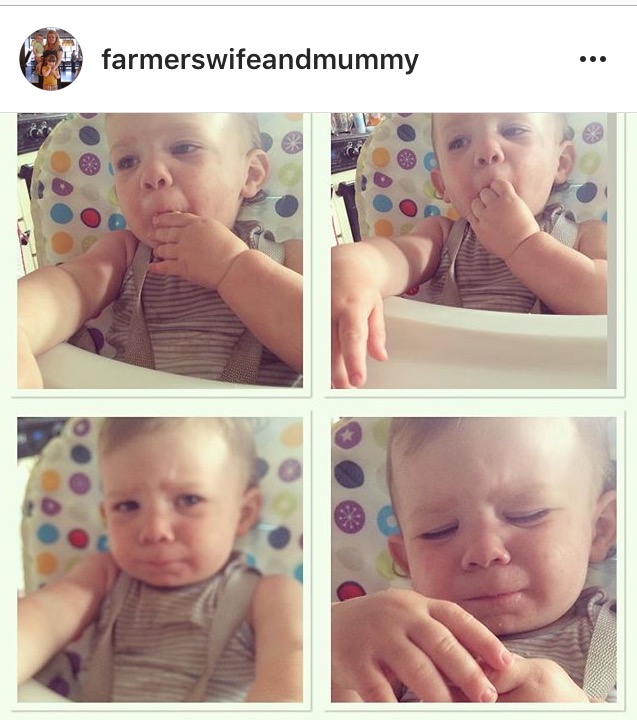 Avocado was a totally new taste and he did surprise me with it as I had thought he may not be too keen and sugar snap peas went down a storm too. Well done G.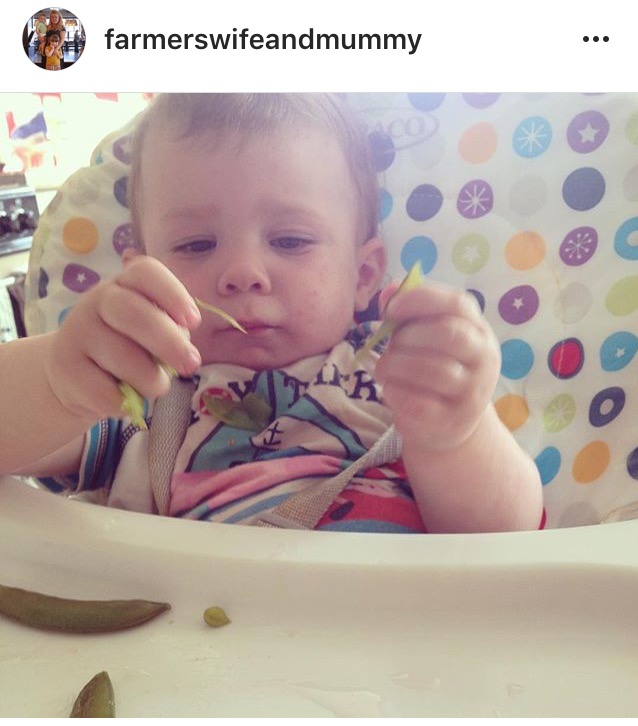 Day Seven was my absolute favourite. I gave G a sprout at Christmas and his face was hilarious. Having just cooked Christmas dinner though, I did not have my phone handy to take a photo. This time, I was ready.
It will be forever known as sprout face.
Did you know that it can take a baby ten tries of something before they will accept it? That is a lot of sprout faces before he will love them as much as I do.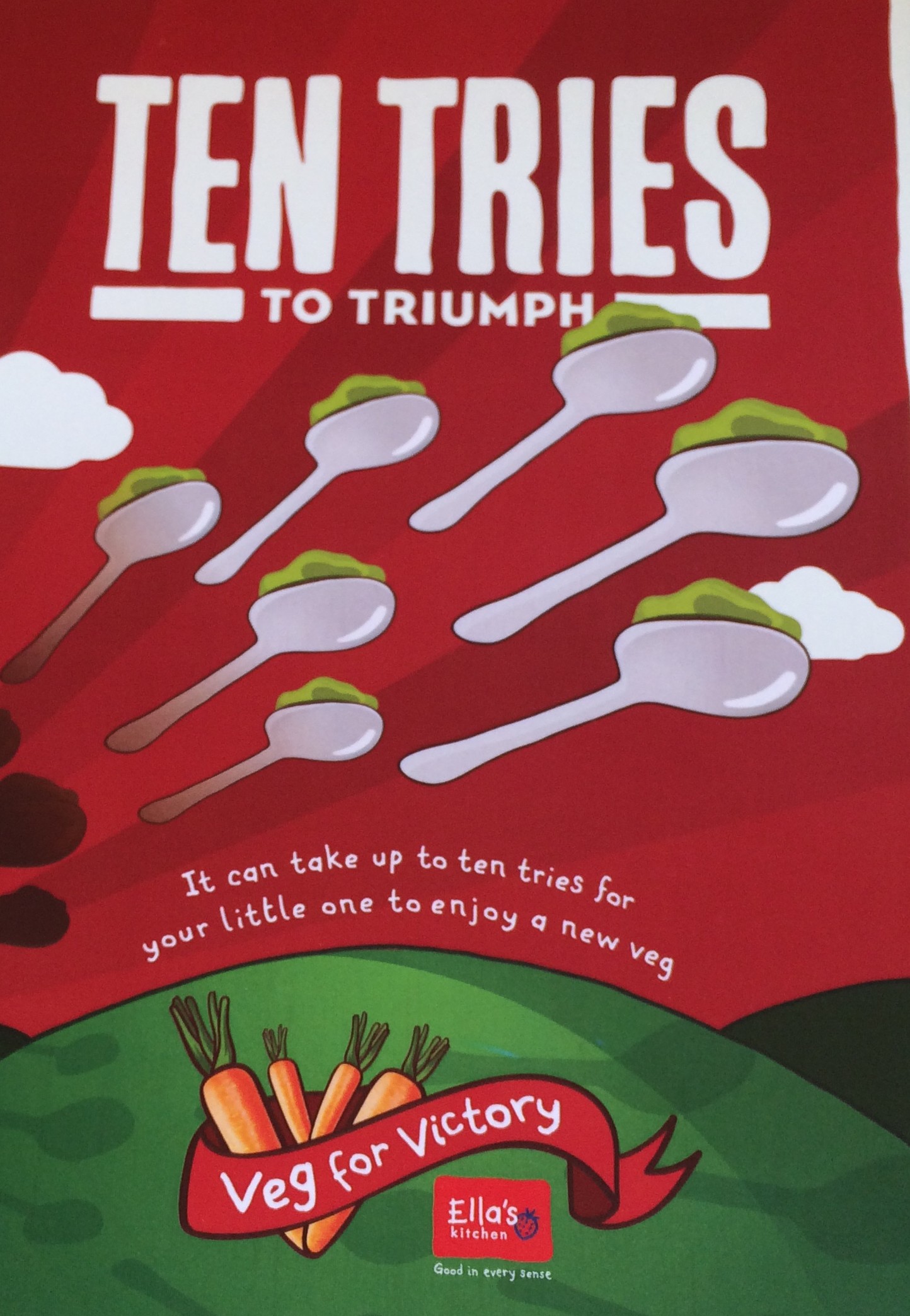 It is funny but every time I ate cauliflower with both babies, they used to kick like mad and they both love it now. I don't know if that is just a coincidence.
Red cabbage, raw green pepper and ratatoille followed.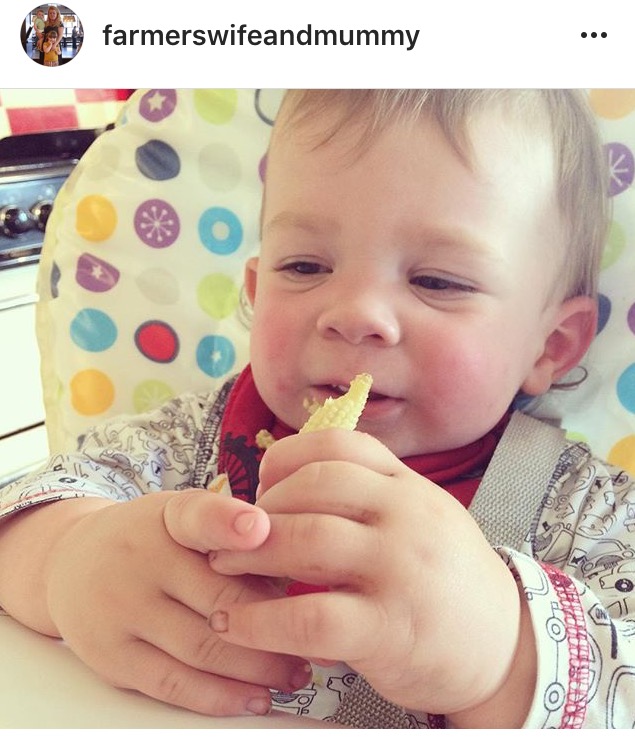 Then baby corn, white cabbage and courgette.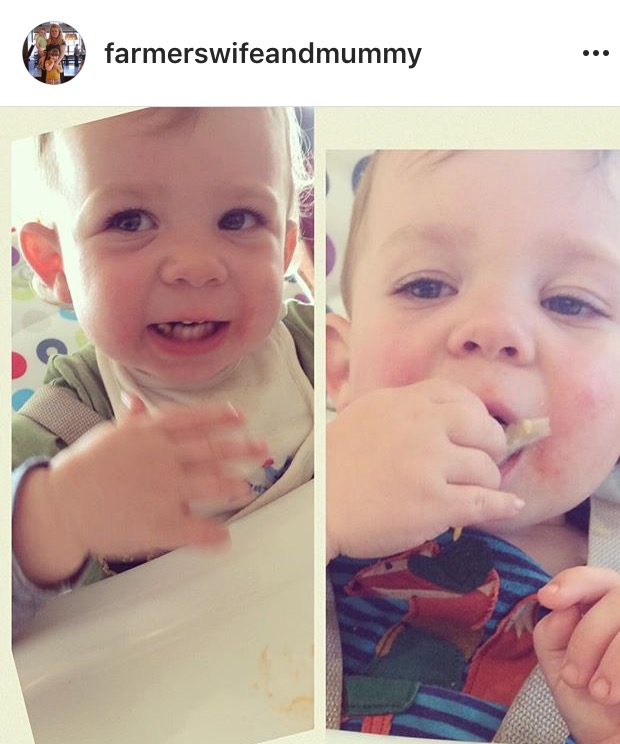 Day 14 saw us have Tenderstem brocolli and we all love this. I refuse to boil brocolli. I fry it in either a tiny bit of oil or with some fry-spray and garlic and then cover the pan to allow steam to cook it. We like it with a crunch. Boo still calls it little trees and you can't get a more iron-rich food than that.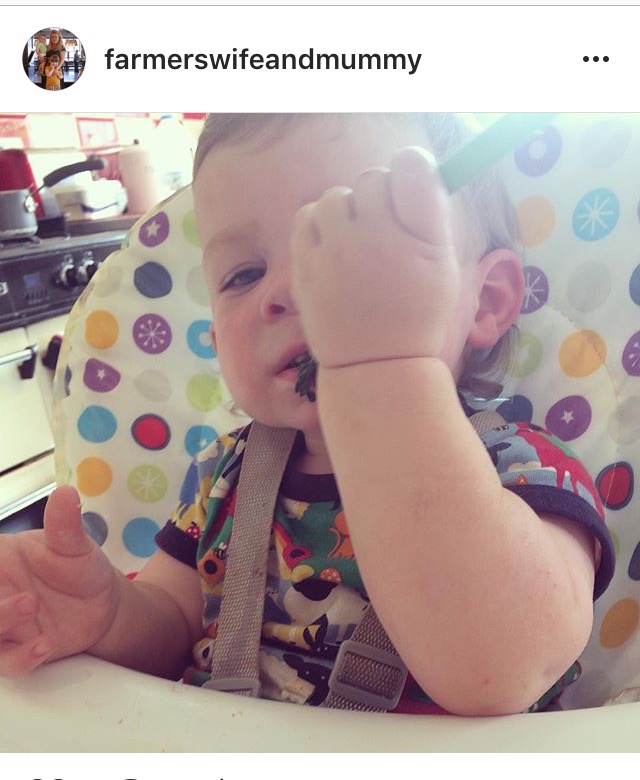 I cannot tell you how much I enjoyed our 14 day challenge. It give me a sense of satisfaction to know my children eat and enjoy a wide range of veg (apart from sprouts-although Boo does like them). I suppose I feel like I've done my job right.
Ella's Kitchen have a whole host of materials and charts to help all parents to fill their children up on the good stuff. Just visit their website and choose the items you would like to try.