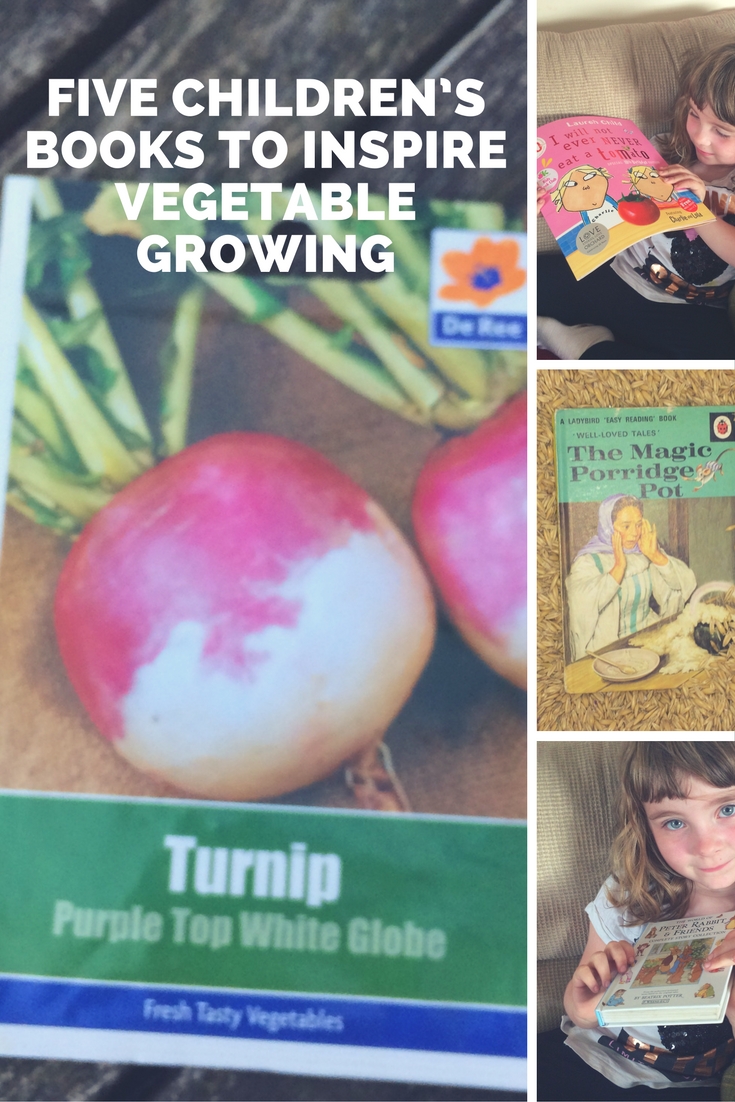 Sometimes it can be really hard to spark a child's imagination when it comes to growing vegetables.
It is so hard to explain that the tiny little seed in their hand will grow into a carrot, a courgette or a pumpkin. Not only that but the time it takes to grow must seem like an eternity to a child which is probably why quick growers like cress is marketed directly at children.
So I started to try and think of ways to connect the idea of seeds with actual vegetables so I've come up with five children's books which you can pull off your book shelves or lend from your library and illustrate how seeds really can become fruit and vegetables.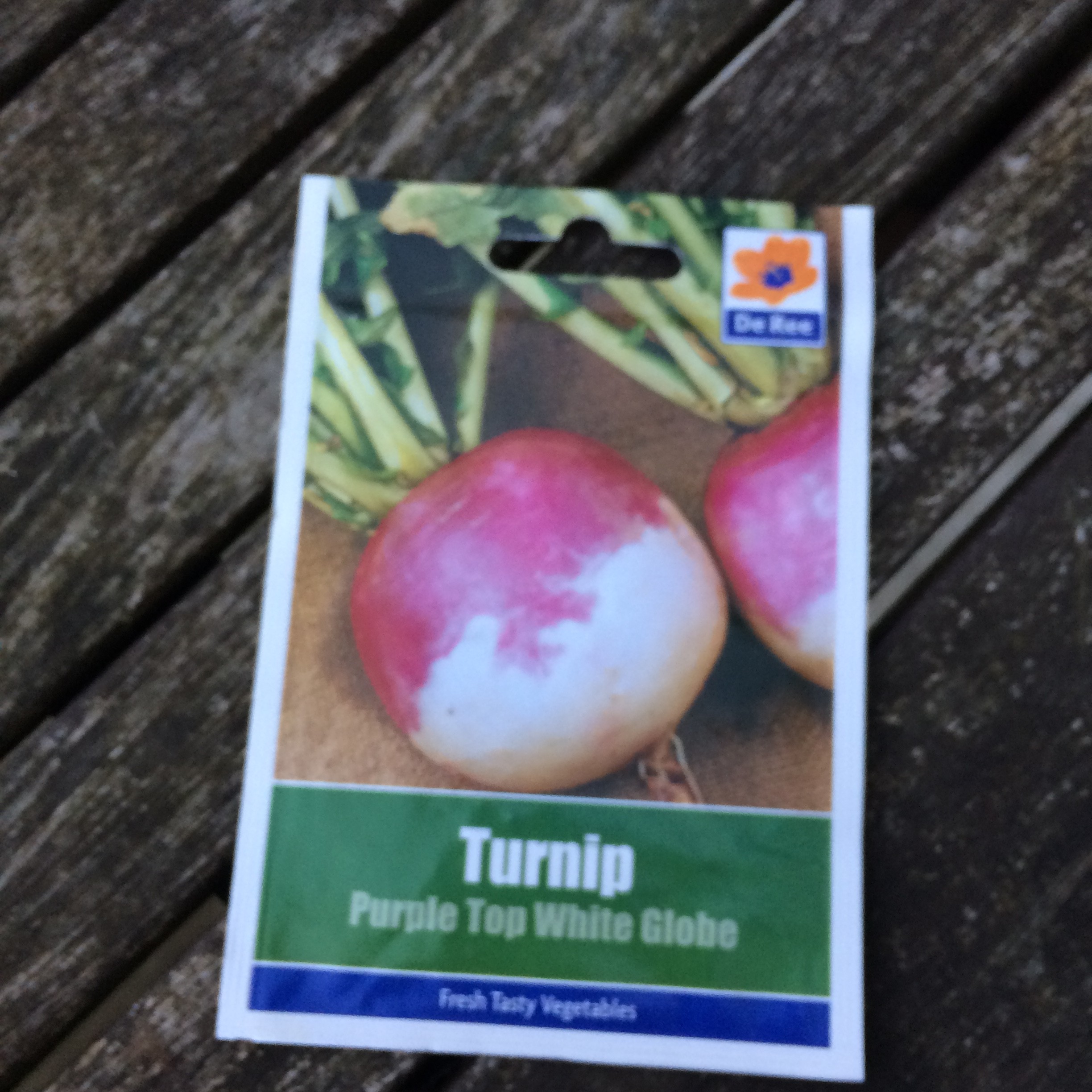 1.The Enormous Turnip by Vera Southgate. If there's one book that you take from this post, let it be this one. What better at to get a child interested in growing food than by growing the massive variety. Boo loves this book, especially the repetition of the pulling and pulling. We have bought some turnip seeds and plan to grow some when it is time to sow.
2. I Will Not Ever Eat a Tomato by Lauren Child. Charlie and Lola is always a winner and this book, is brilliant purely because of the large list of growable vegetables included in the pages. From potatoes and carrots to peas and tomatoes. If Charlie and Lola can't help bridge the gap between growing veg and eating it, I don't know what will.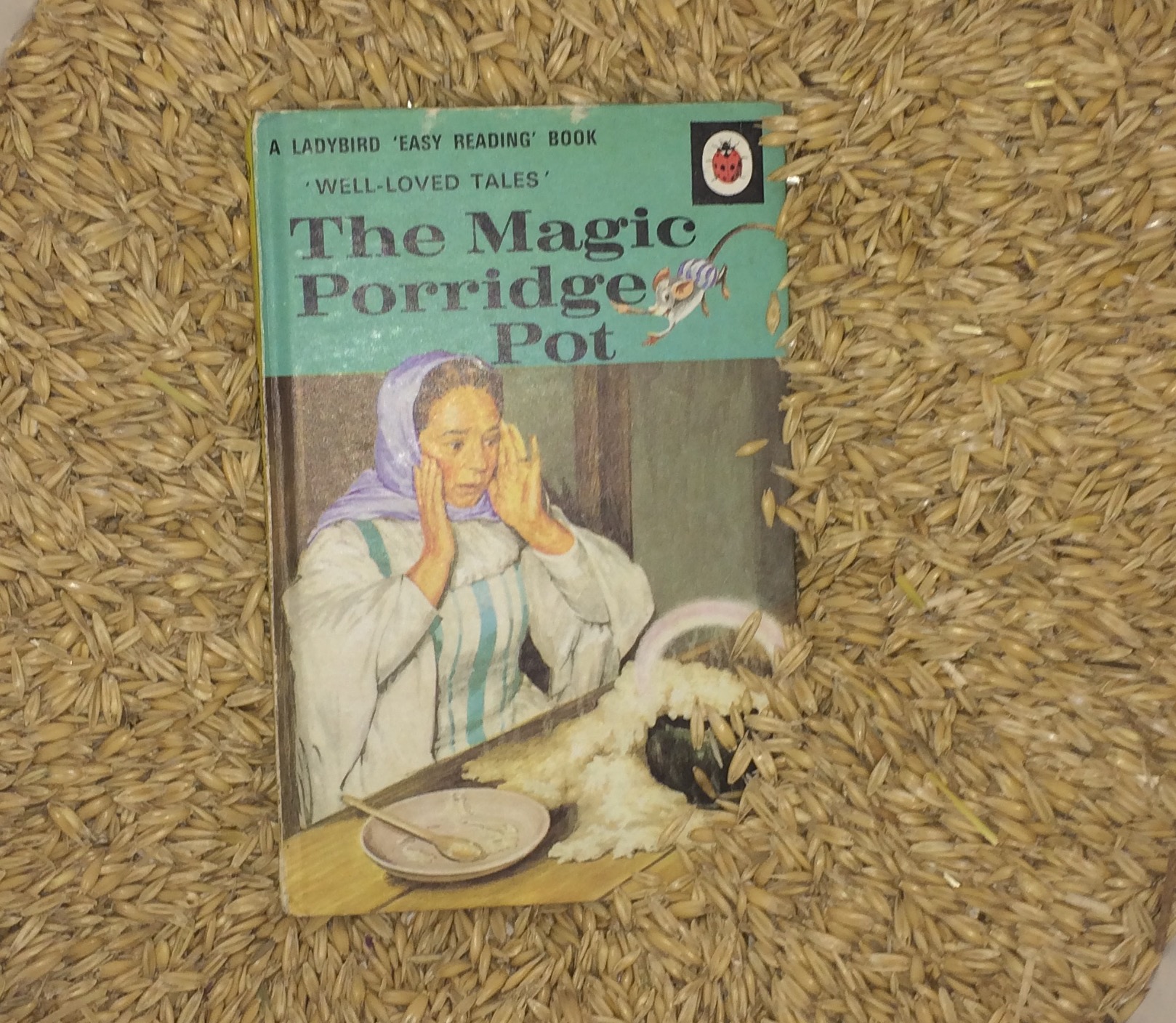 3. The Magic Porridge Pot by Vera Southgate, another favourite of Boo's. Now I know not everyone has a field to grow acres and acres of oats but I did actually Google growing oats in small places and, apparently, you can grow oats small scale. I might try in a pot-you never know and at least here, even if we can't turn them into porridge, the goats eat oats so everyone is a winner.
4. Jack and the Beanstalk. This really is the ultimate in sparking the imagination. While I can't promise magic beans, broad beans or peas would work marvellously and even sunflowers would work it you harvest the seeds.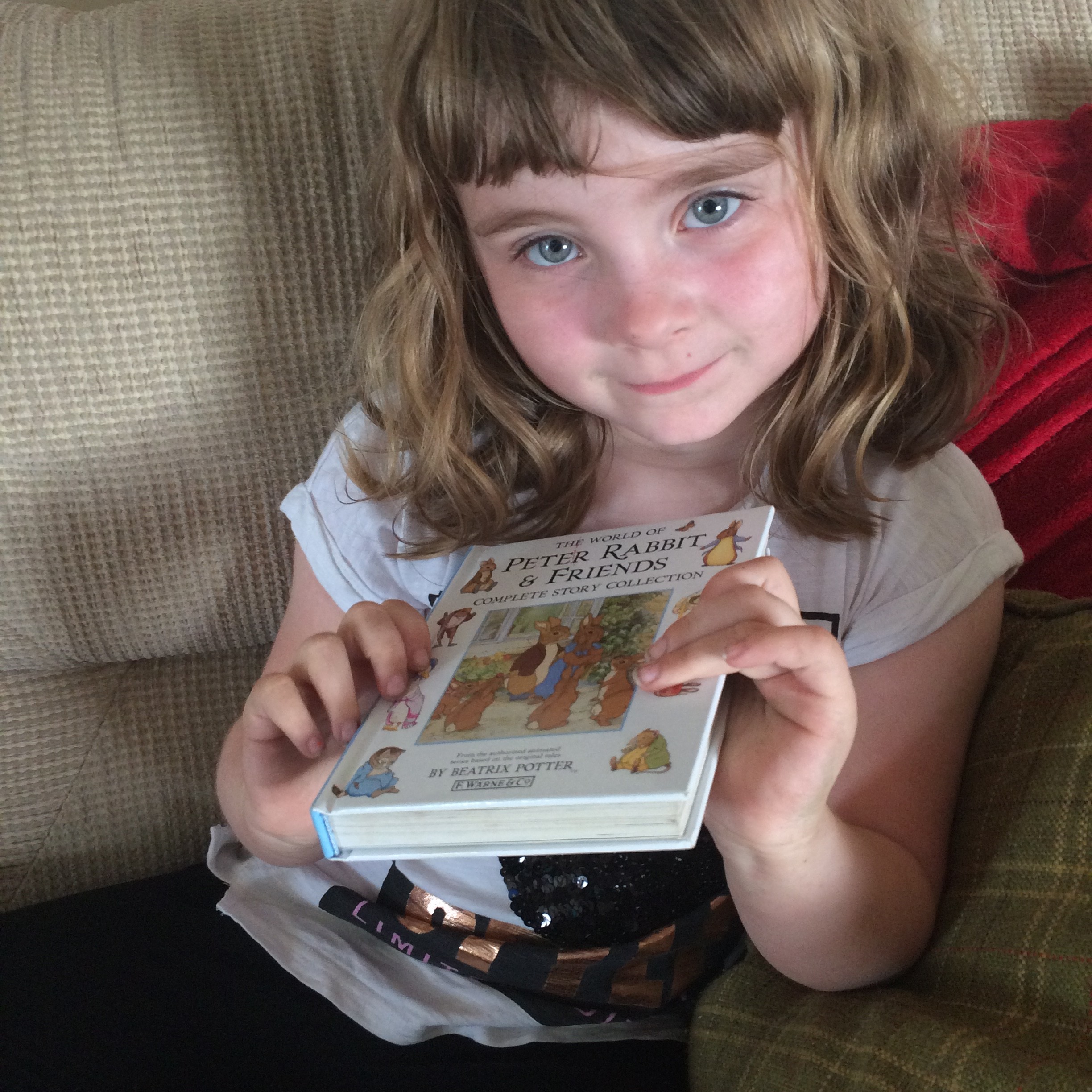 5. Peter Rabbit by Beatrix Potter. You could grow camomile like the tea Mother Rabbit feeds to sick little Peter, go foraging for blackberries like Flopsy, Mopsy and Cottontail. Then there are onions, radishes, carrots lettuce and peas-all either mentioned or depicted in the lovely book.
I always find comparing any situation to a well known part of a book or film helps children to identify more with situations.
Which children's books do you love that contain vegetables and fruit and gardening references?
Happy National Allotment a Week.