Living where we do and doing what we do means my children are easy to buy for. Be it farming toys, warm clothes, even outdoor toys are always a winner.
Books about farming however are my all time favourite. If I see a book about a tractor or a farm, I have to get it.
We have an ever growing collection. These are my current five favourites.
1.Farm Fun, A life the flap guessing book by Natalie Marshall. Published by The Five Mile Press Pty Ltd.
I bought this for Baby G for Christmas. The farmer in the book is called Emma so I had to get it.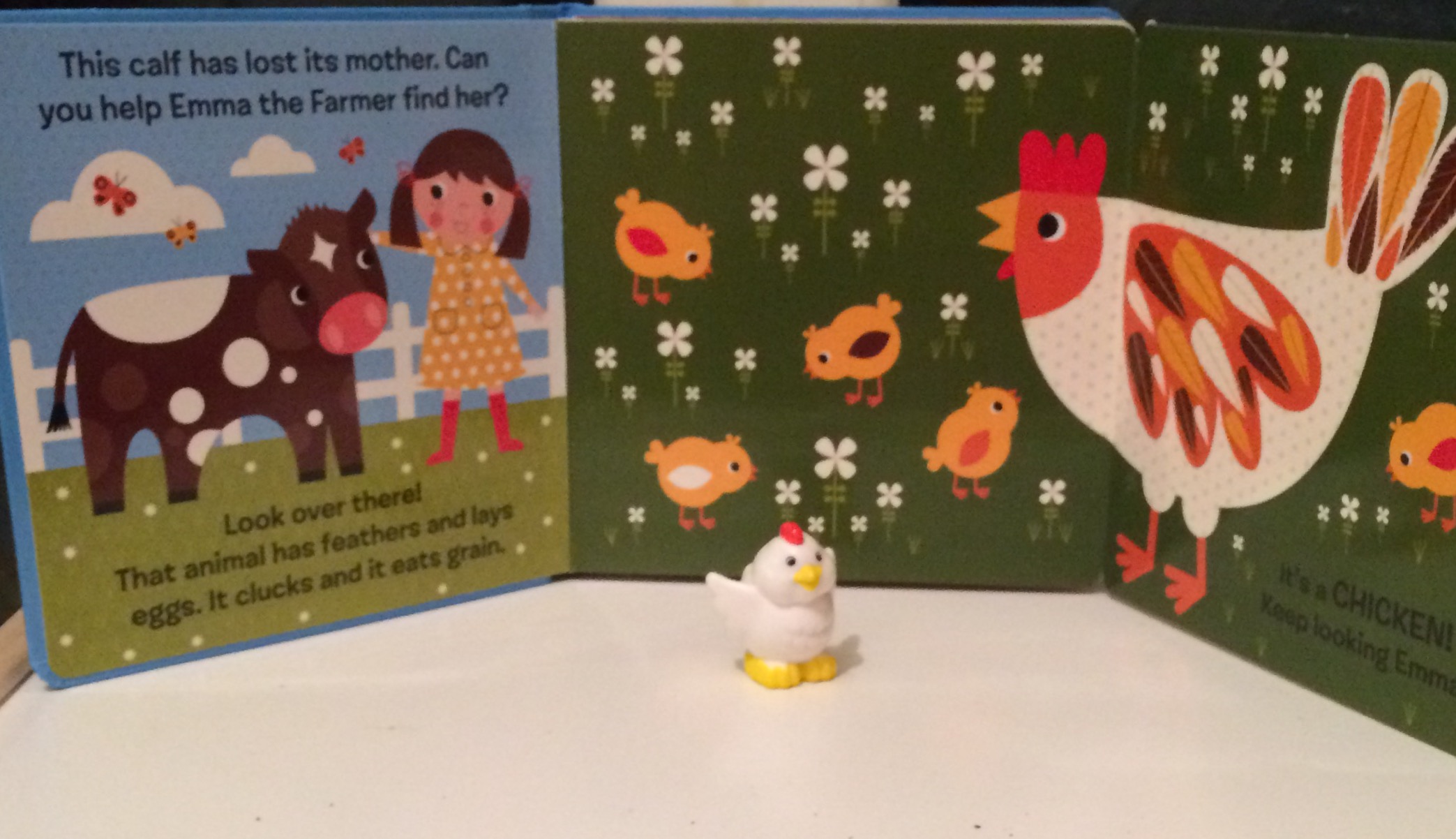 It is a life the flap book which I love for imaginative story times and play. Even Boo likes it so, despite being aimed at younger children, it seems to transcend ages-even up to adult.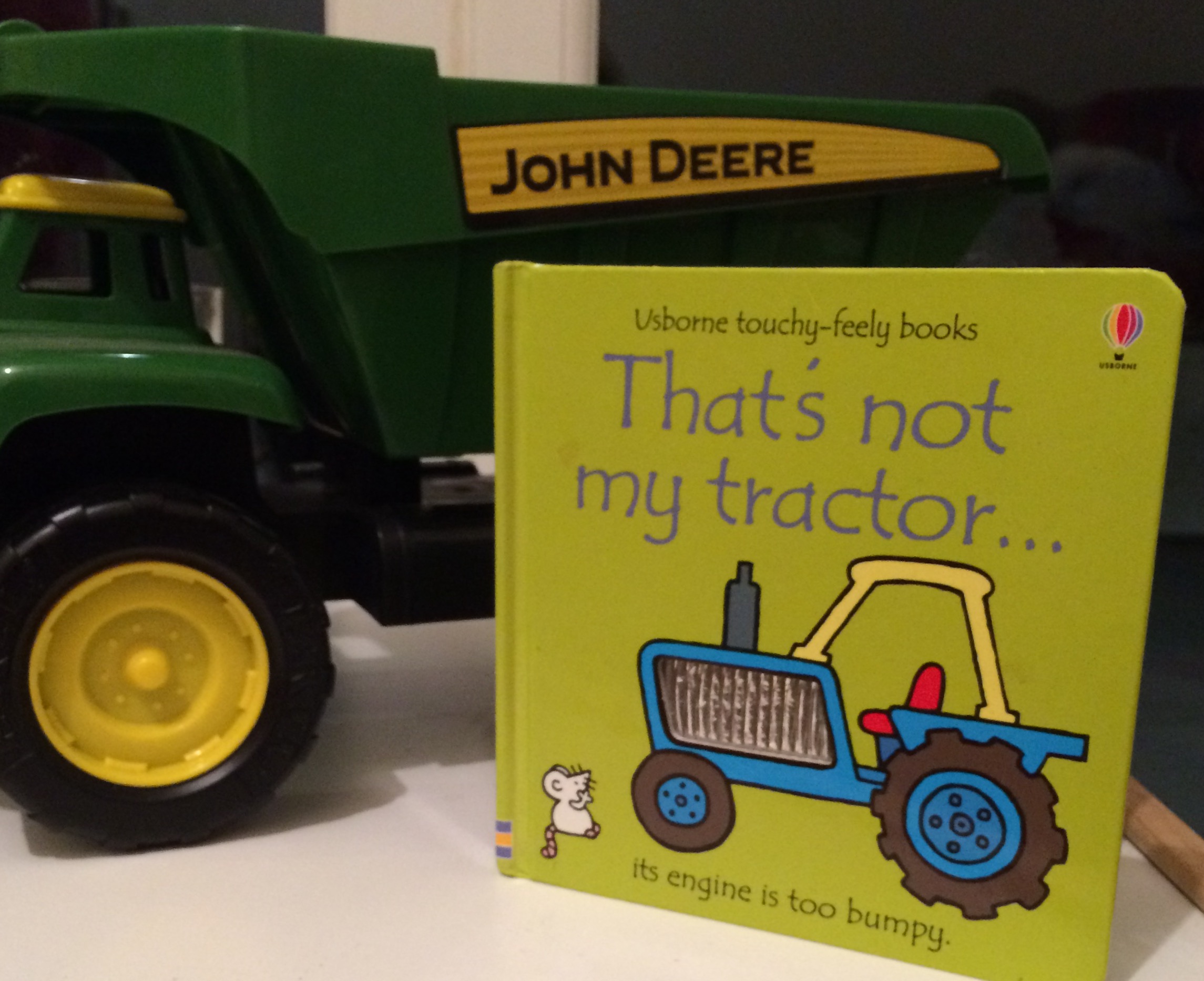 2.That's Not My Tractor by Fiona Watt and illustrated by Rachel Wells. Published by Usborne.
For babies, you can't go wrong with a touchy feely book and Boo had a few in this series (lovingly brought out for G).
She didn't have this particular one though so I had to get it. G is absolutely fascinated by the texture and he has a love of anything wheeled so this book never gets a chance to go back to the book shelf.
3.Noisy Peekaboo Baa! Baa! Published by DK. This was Boo's book so, at over five years old, some of the sounds have stopped working but both children love it. I think it is something to do with it featuring photos of children and toys which they can really relate to. Indeed many of the toys pictures in the book, we own and it really delights them seeing 'Colin the Caterpillar'-another of Boo's old toys handed down to her brother, which really seems to capture their imagination.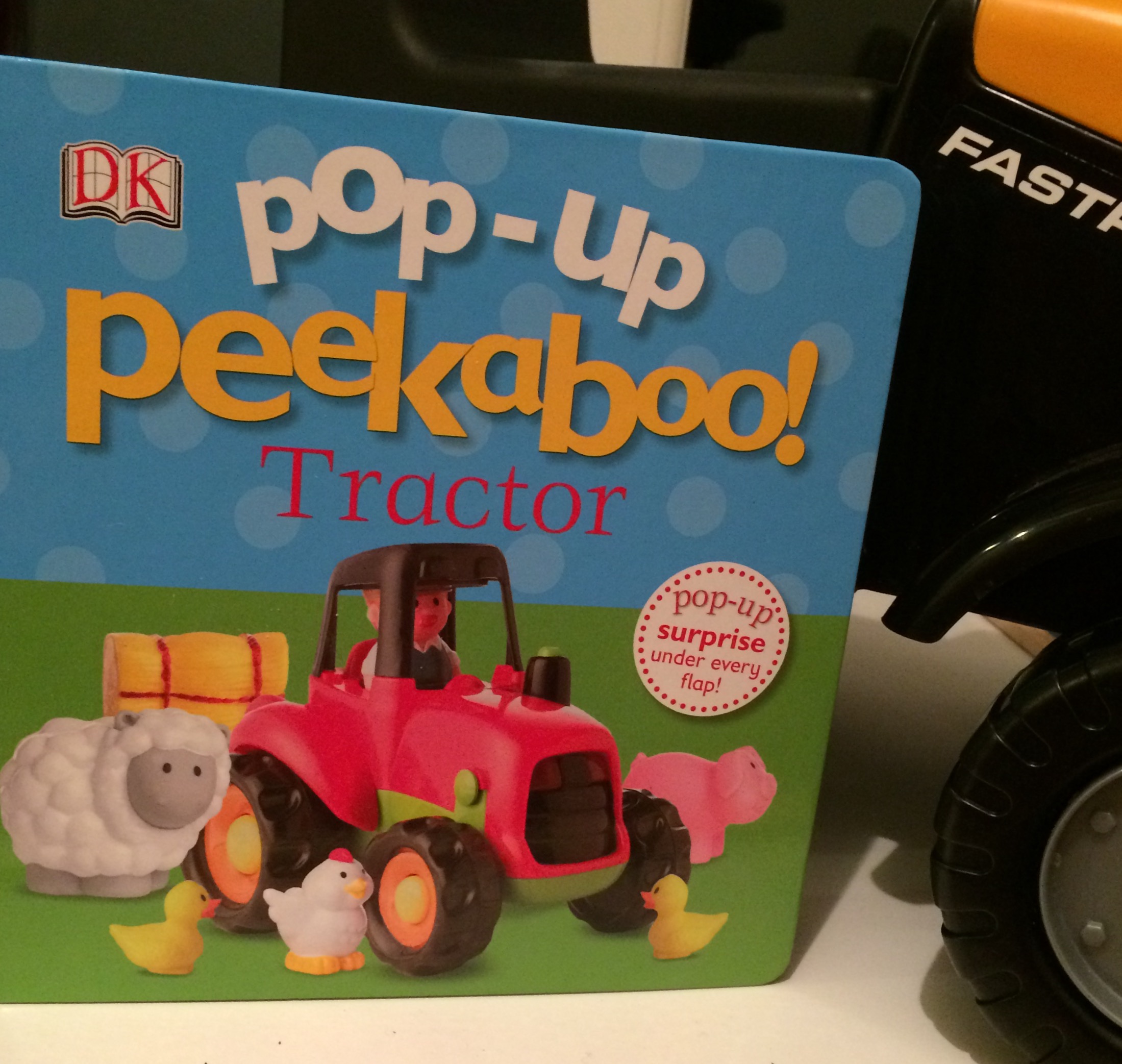 4.Pop-Up Peekaboo Tractor. Published by DK again. My Uncle bought G this for Christmas. He always comes up trumps with books for them both. Again, it features photos and, being pop-up, the photos are 3-D and they move. We get some good chuckles from G when we look at this book and it is a great learning resource for naming animals, learning animal noises and getting to know the names of different vehicles.
5.Noisy Digger Peekaboo. Published by DK. I bought G this for Christmas too. Books which make sounds really help to get babies used to holding books and delighting in them. There's something about tractors and diggers-whether you live on a farm or not, which children are drawn to.
We love farm books here. What's your favourite?