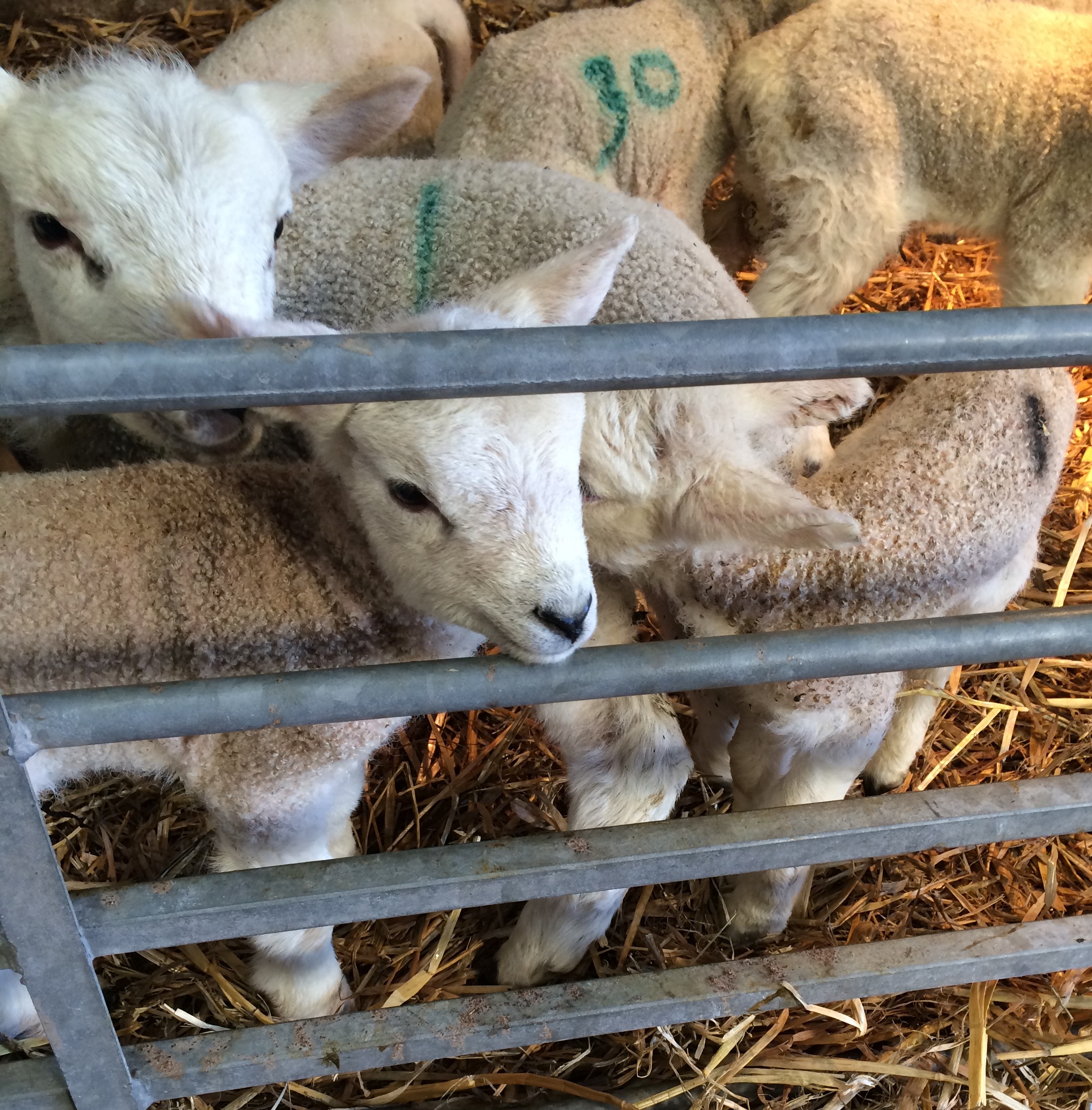 I usually take the latest foodie crazes with a pinch of salt-pardon the pun but the latest to sweep the nation is right up my street.
Slow cooking.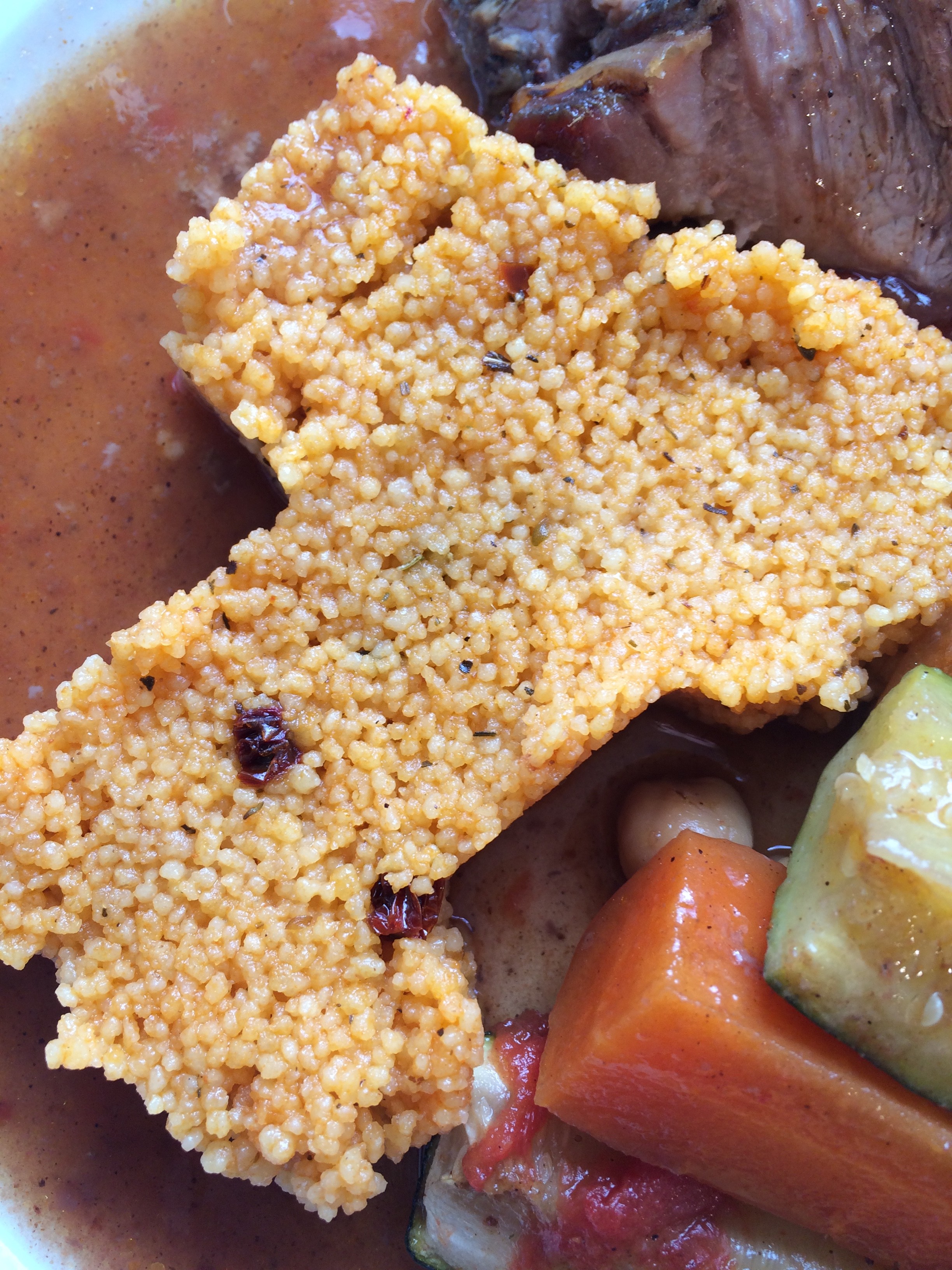 I don't mean in a slow cooker-I got rid of mine, never seemed to get things right.
No, for me, slow cooking is stews and casseroles which are packed with farm assured, quality British meat and vegetables, great for all the family, store well-meaning you can freeze some for a later date, are quick to prepare and, best of all, are one pot which means less washing up.
Living where we do means that even though towns and cities are on our doorstep, when we walk or drive through the farm gates, it is our little piece of calm.
Having worked up until having Baby G, I know the stress put upon people. The hours sat in traffic or waiting for delayed or cancelled public transport on the commute.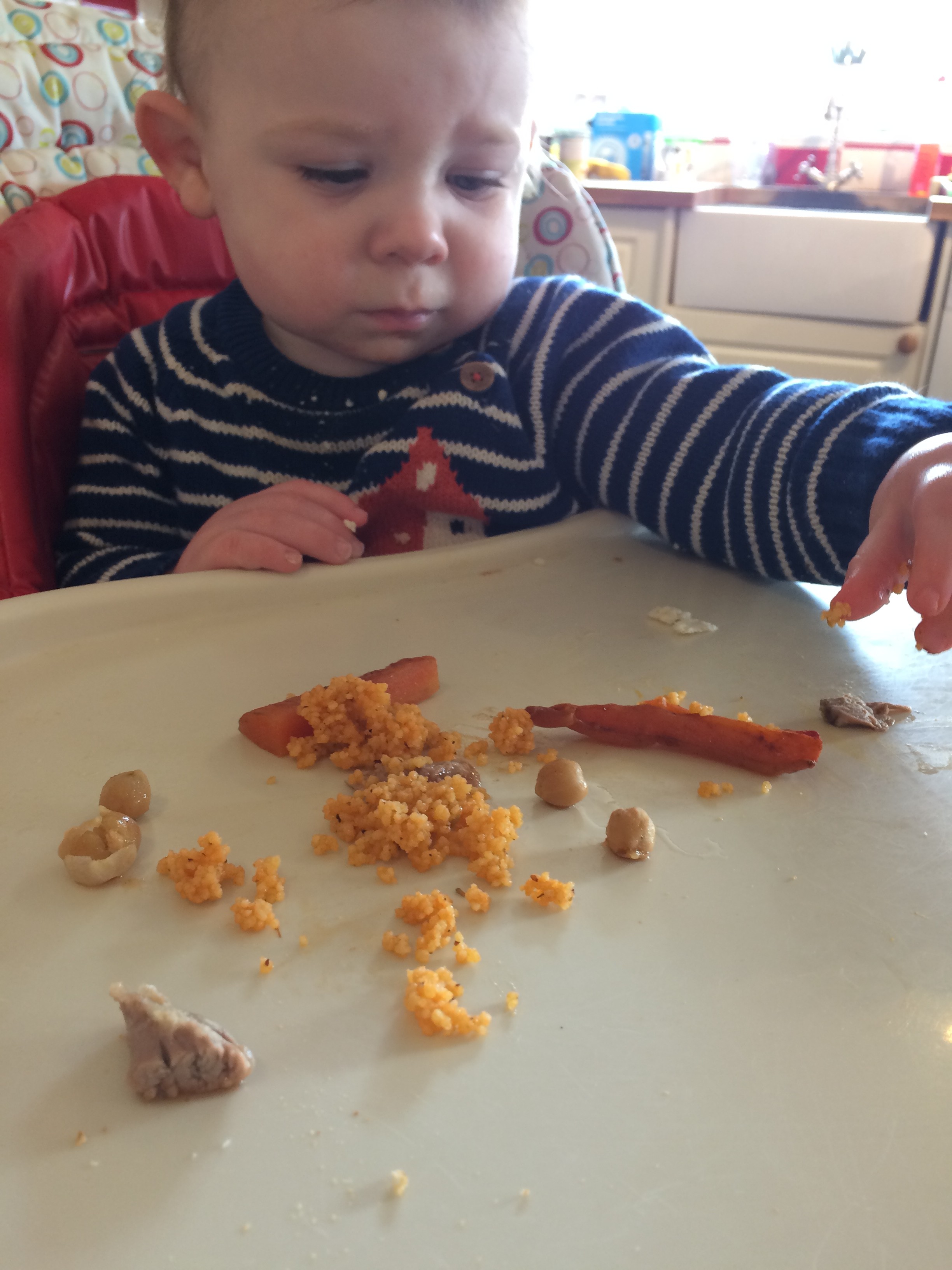 The deadlines, profit margins and sales figures which loom in our subconscious.
When I left work for the last time to start maternity leave, I felt a huge weight leave my shoulders. We always knew that if we were blessed with a second baby, I would not return to paid employment.
I know I am lucky.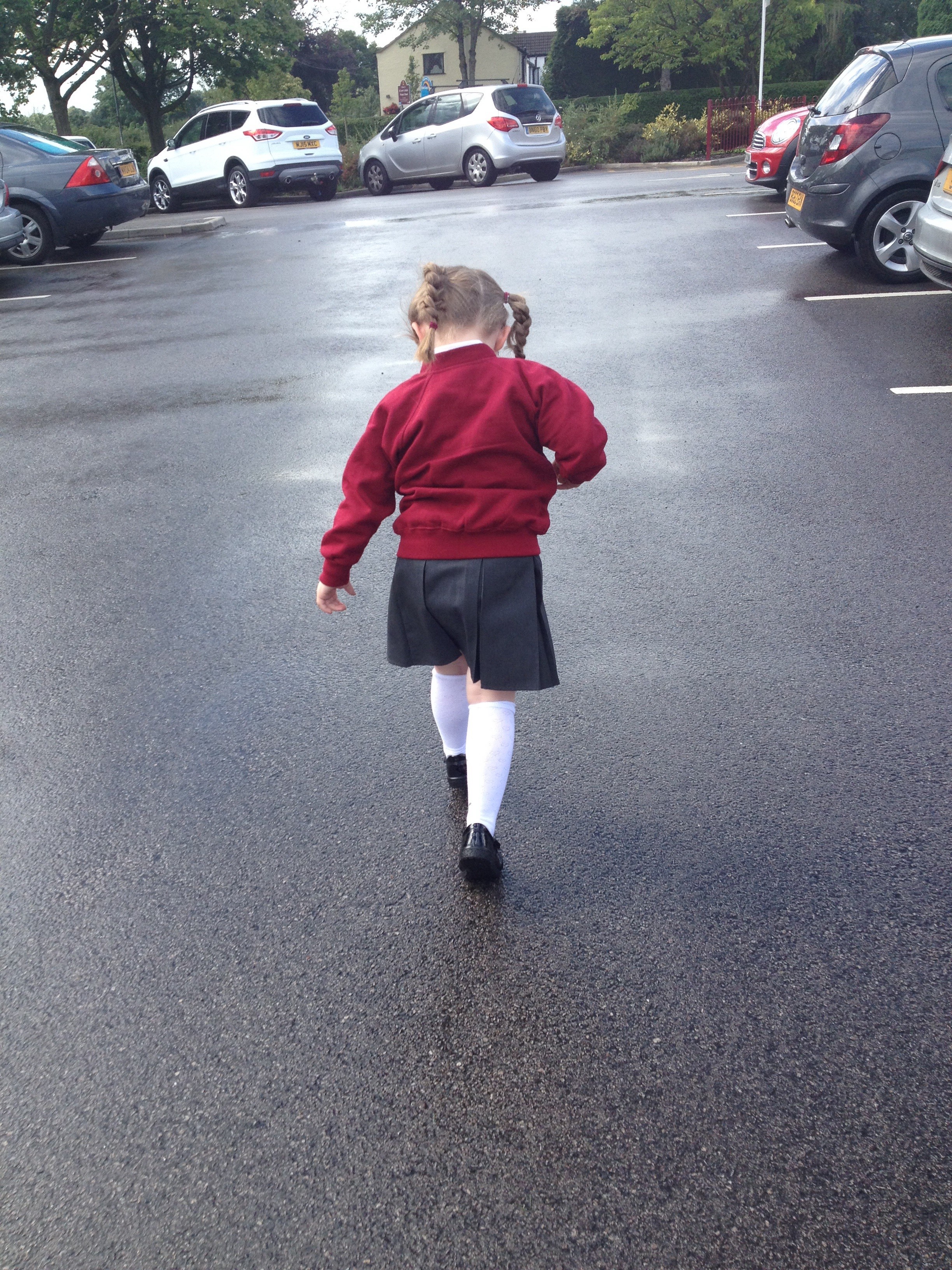 Staying at home brought with it its own set of deadlines though. School runs, meal times, farm paper work, even getting the washing hung out in time for it to dry.
It seems we have become a society which thrives on being busy and setting self-imposed time frames on ourselves.
Farm living has really made me slow down. I appreciate everything we do here. I breathe in the fresh air when I open the door in a morning, watch animals care for their young in a no-hassle approach.
Slow living is a movement originating from Italy in the 1980s in response to fast food. It is not just a case of slowing down your life (although that helps). It is appreciating everything you do. All actions-whether they be cooking, exercising or working are well thought out and more meaningful.
For a while now I have been trying to stop hurrying my children. Obviously if we are getting ready for school, I have to watch the time but, at one point, I felt like all I was saying was 'come on,' hurry up' or 'we are going to be late.' Why? She is only five. Why should I be constantly making her stick to my schedule? I believe my own take on slow parenting has benefited us all. We are all happier and I know I am less stressed.
Slow living-whichever form you adopt, is a way of slowing down your life-even if you only manage it one day a week. Why not make every Sunday your slow living day? Get some Bob Marley on and appreciate everything you do.
For meals on your slow living day, look no further than my Slow Cooked Moroccan Shoulder of British Lamb recipe.
Not only is it hearty and simple, it lends itself to a simpler way of life. The foodies call it peasant food and it is billed as the next new foodie craze. Call it what you like, it is minimal preparation. You just stick it in a pot and forget about it.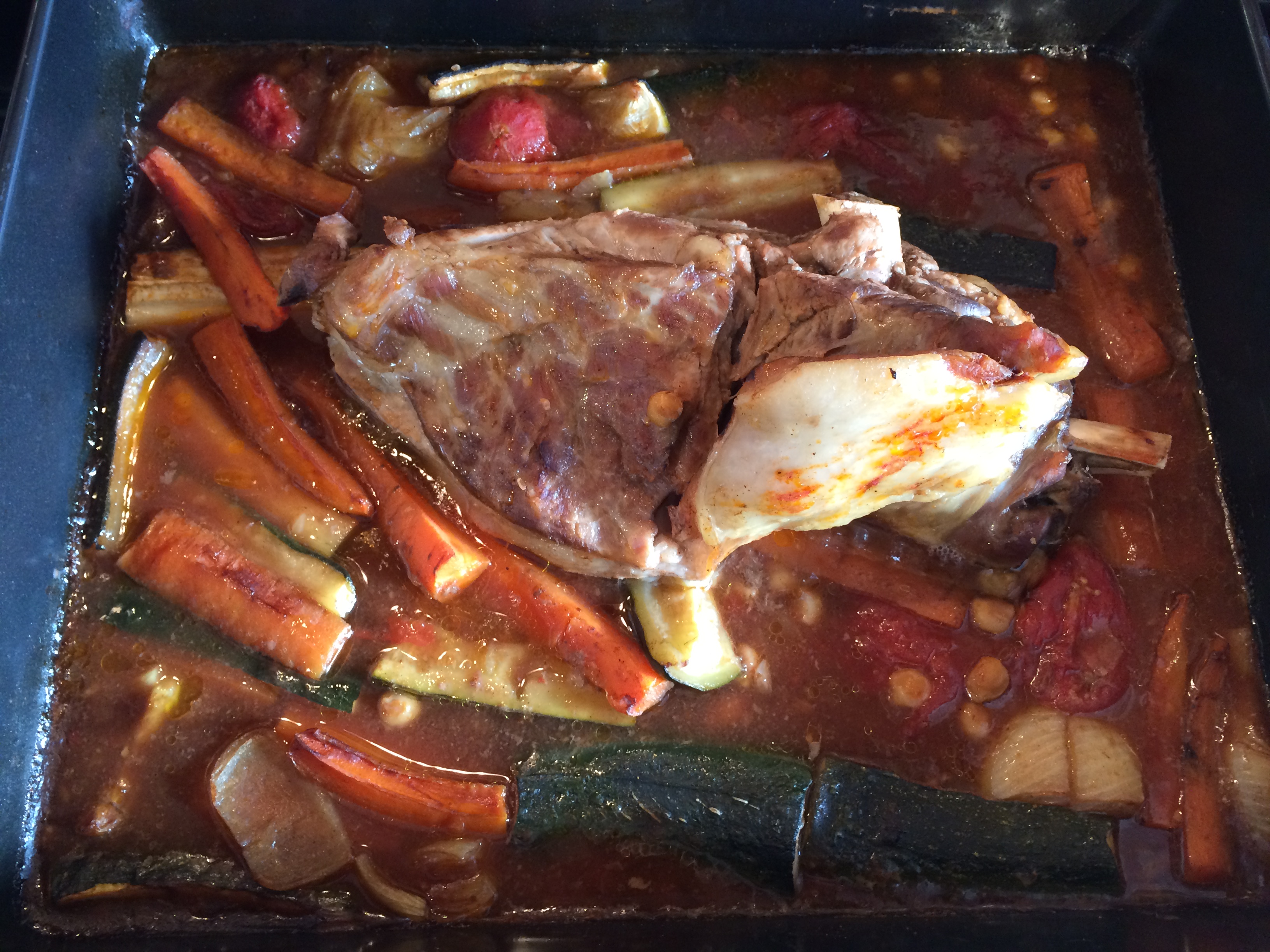 You will need:
1 large onion
3 carrots
3 courgettes
400g of chickpeas
A 400g tin of tomatoes-chopped or plum
5 dried apricots per person
1-2 teaspoons of Ras-El-Hanout (A Moroccan spice mix available widely)
A shoulder of British Lamb or 1-2 lamb shoulder steaks per person
A stock cube
Chop the onion roughly and cut the carrots and courgettes into batons.
Place the lamb in the oven proof dish.
Add the vegetables, chick peas, tinned tomatoes and spices to the pot and cover with about a pint of stock.
Stir, cover and put in the oven at 100-150 degrees for three to four hours.
Serve with cous cous and pitta bread.
Left overs can be food processed into a soup or just take the meat from the pot and slice it ready to reuse the next day.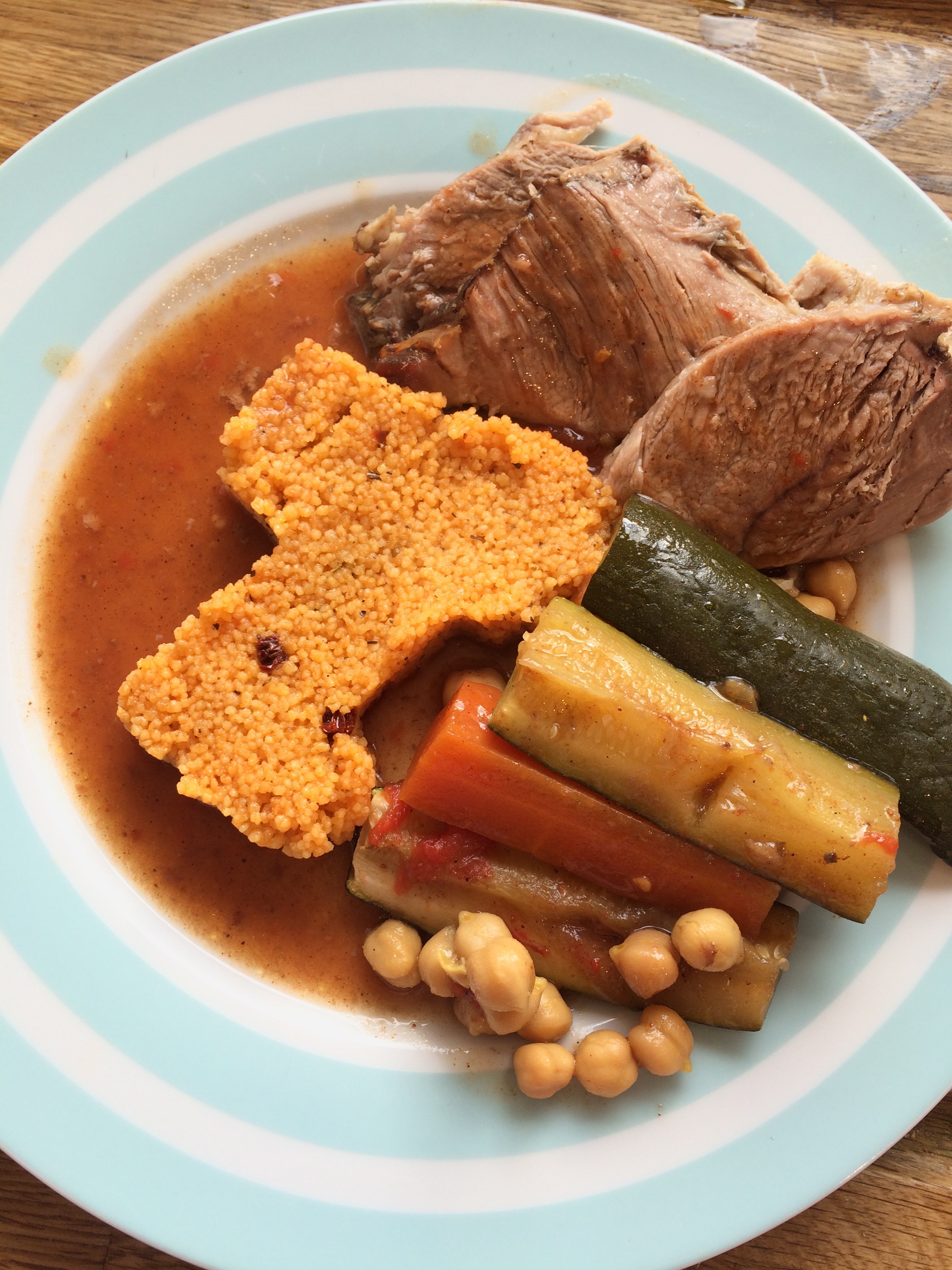 It serves our family of four twice so it would feed eight people, easily. You may just need to add a few more vegetables.
Slow cooking, for us, is all about knowing where our food comes from and encouraging others to buy the best food they can afford and to make sure the buy British.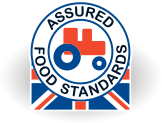 Buying lamb, beef and pork with the Red Tractor sign ensures that the meat you buy is from animals that have been treated well, using methods which are kinder to the environment and which have traceability back to farms (like ours) where the animal lived its days happily.
I hope I have inspired you to live a bit slower.
This post is in conjunction with Simply Beef and Lamb who are also challenging you to live slower. They have hundreds of ideas and recipes on their website for you to choose from and then leave cooking while you live your life-slowly, of course.