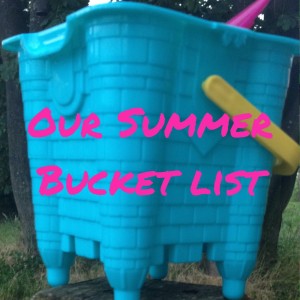 As the end of term approaches, I have been thinking about summer holiday activities and come up with a bucket list.
I feel this year is special because it is Boo's last summer before starting school.
Go to the beach
Have a picnic
Go swimming once a week
Go to Chester for the day
Visit a new soft play place which has opened near us
go to an outdoor water park
Go on an adventure around the farm
Paint pictures outside
Have a day out with Daddy (straw making permitted)
Visit the Zoo or Safari Park
I think most of my list is doable. What are your plans for the summer? Have you got any suggestions for us?