Earlier this week, we had one of the first sunny days in ages on the farm and, with the summer holidays still stretching before us, I put my thinking cap on to find something both Boo and the baby would enjoy.
I decided to do a teddy bears picnic but, on closer examination of Boo's teddy bear collection, it became apparent that this little lady has very few bears but an abundance of Minnie Mouse toys.
A Minnie Mouse picnic it was.
I packed up some fruit, sandwiches, juice and food for Baby G with a blanket, the Minnies and a parasol for G and off we rolled across the farm. It was a slow journey as the feeding pillow was balanced precariously on the hood of the pram.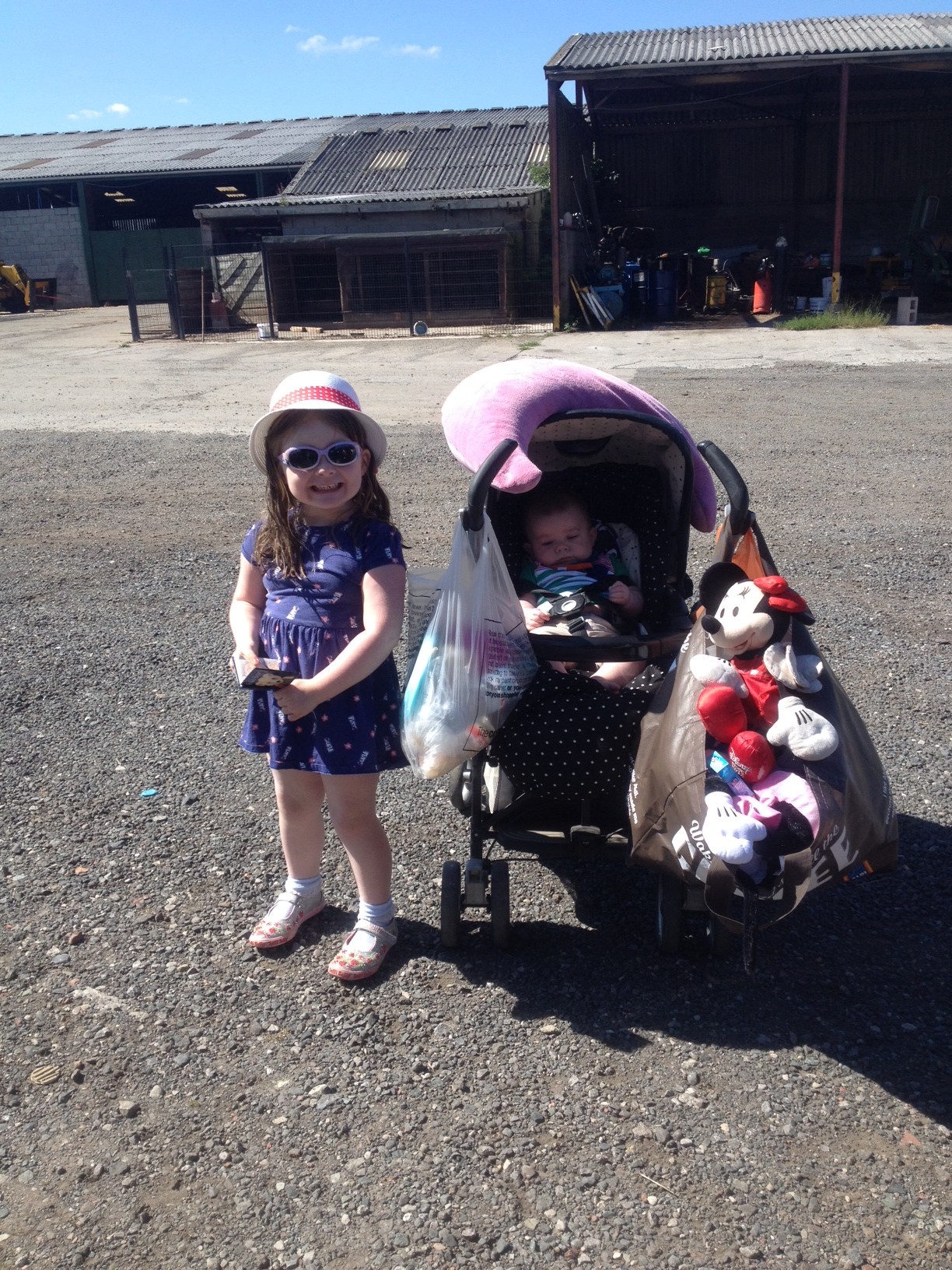 G is still not quite sitting up by himself so we needed the pillow so he could eat his dinner comfortably.
Once arrived in our favourite pond field, we smoothed down the blanket and arranged the Minnies which Boo loved.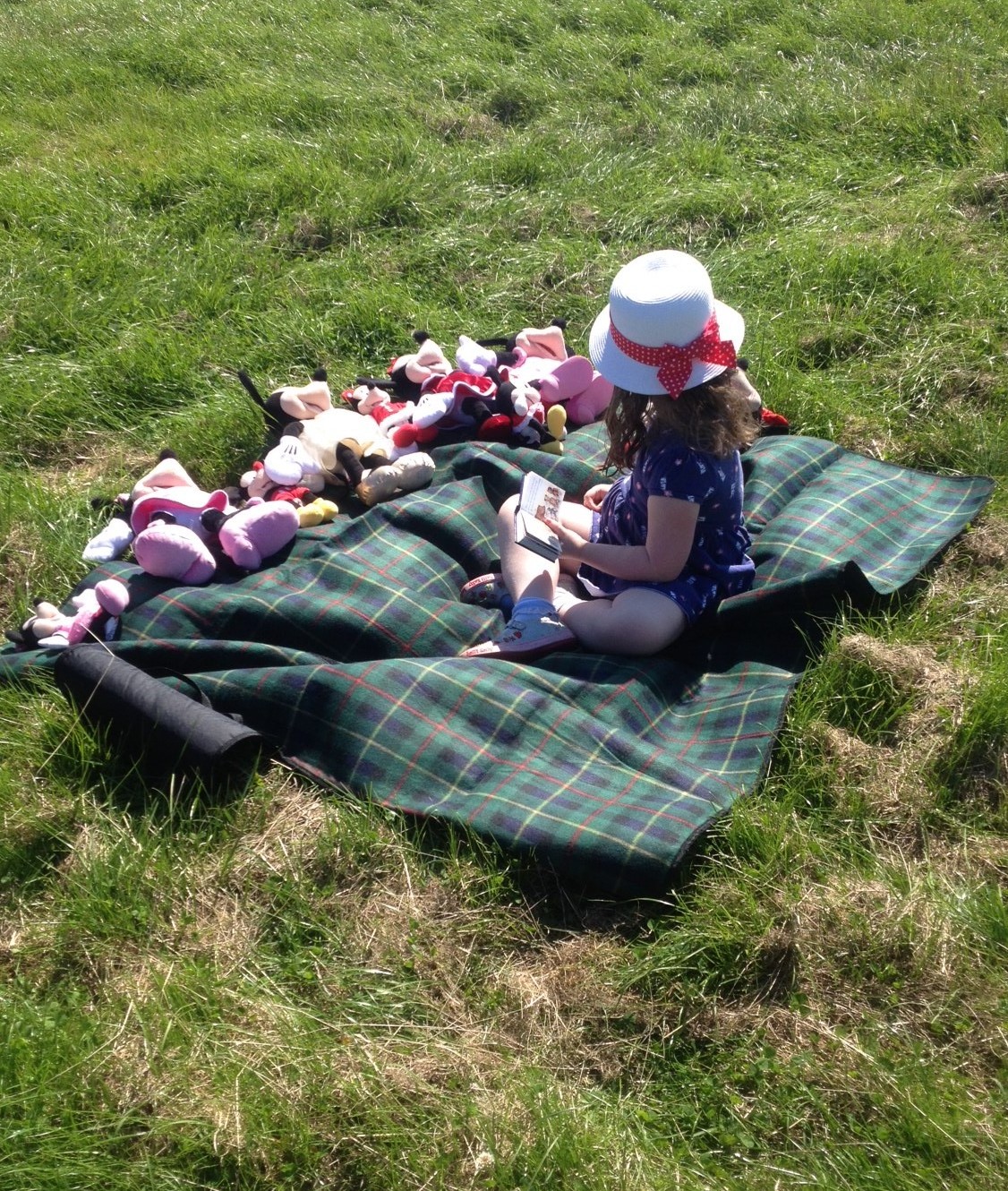 Next came sorting Baby G out and he seemed very pleased to be with us on the mat.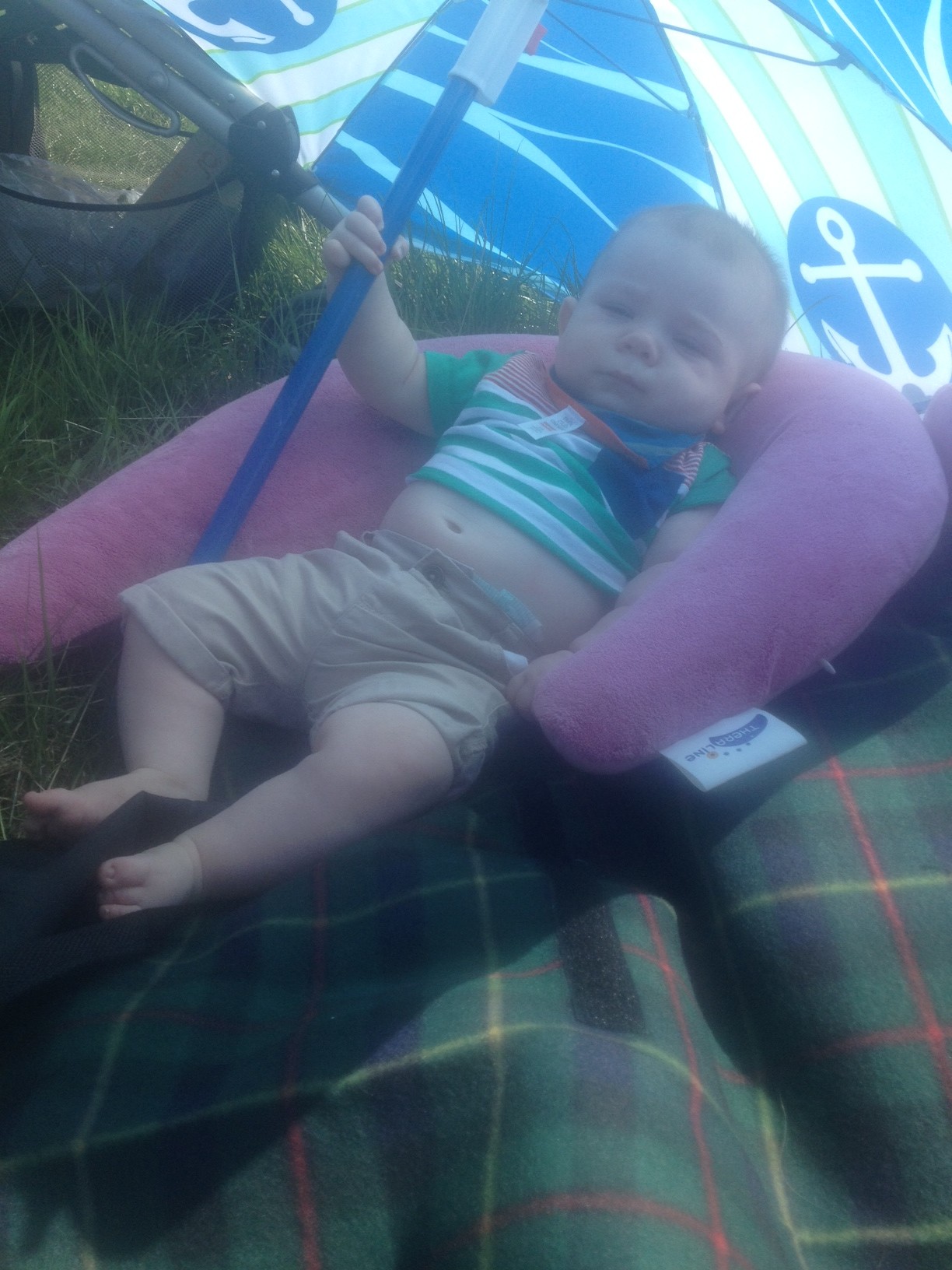 We ate our lunch, had a run around the field and I even managed to sneak an outdoor game under the pram.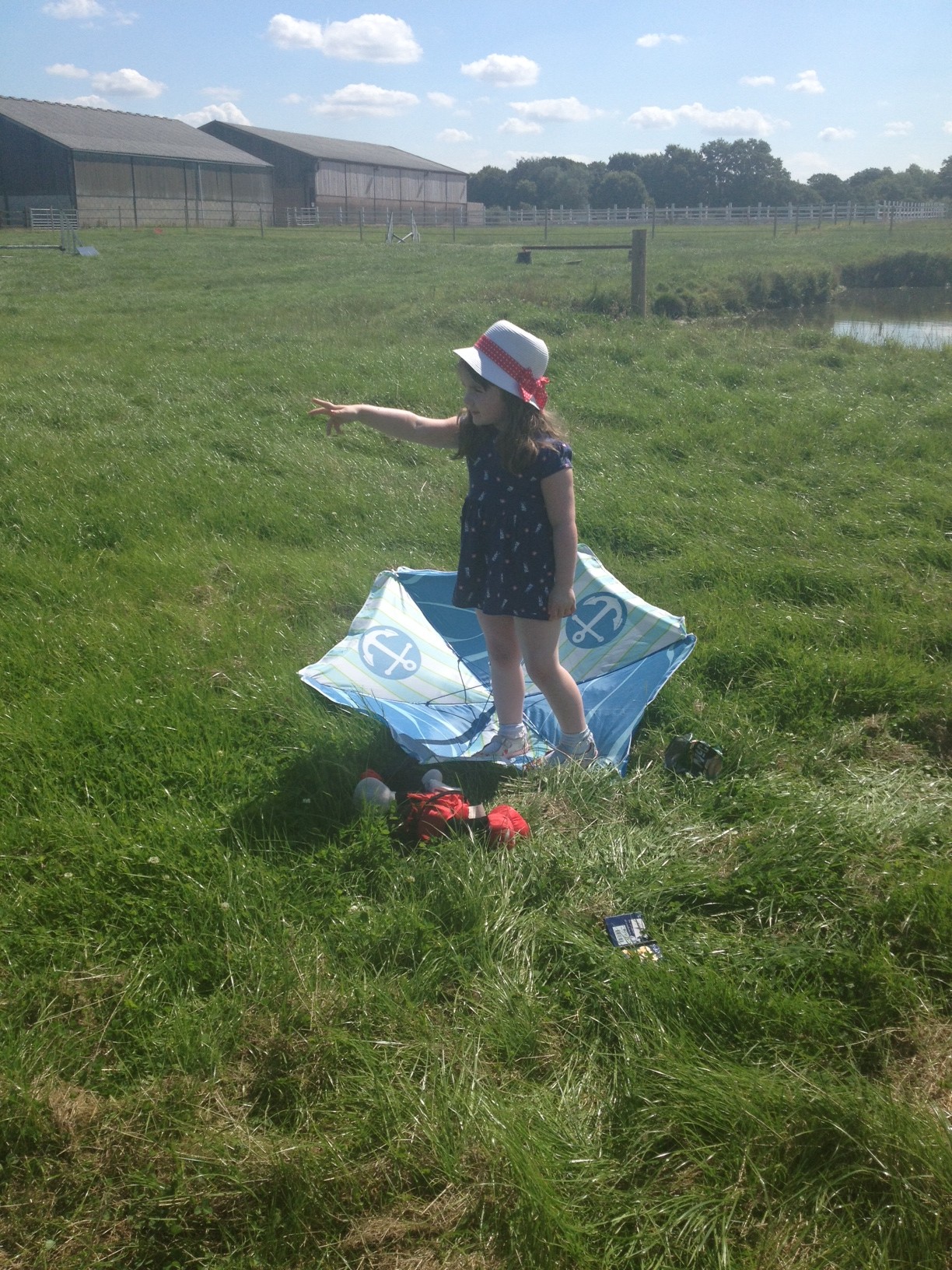 Hubster came to join us for a minute which the children really enjoyed and, after G fell asleep, we rolled slowly back to the farmhouse.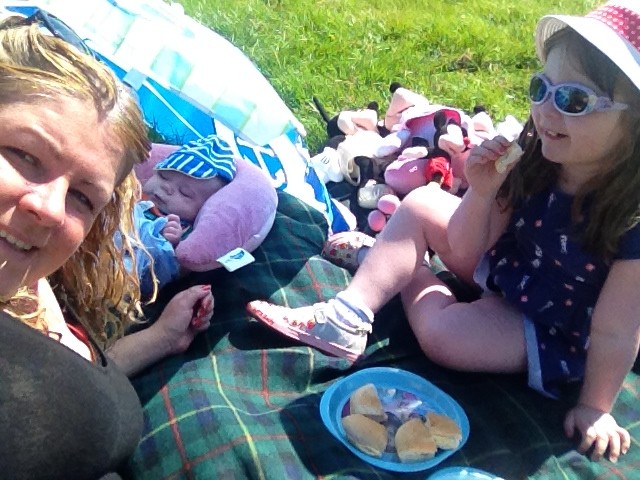 It just goes to show that you don't have to spend a fortune with your children over the summer. A picnic in the sun is just the thing to spark imagination and kill boredom-for a couple of hours at least.
We love living on the farm. I will never tire of such beautiful surroundings. We are very lucky.