It seems the whole blogosphere has gone pumpkin patch mad. Similar to the hundreds of lavendar field Instagram photos you see over the summer, it seems parent bloggers love a back drop for photos.
I usually use the farm myself, cringing at the thought of people trampling over other farmer's crops-I can just imagine what Hubster would say if he caught a blogger in one of our fields.
Thankfully though, pumpkin patches are usually open for such outdoor behaviour so this week, we headed to one near us to act like a sheep.
Last year, it was lovely with G not walking and I could position him wherever I wanted for the cute pic.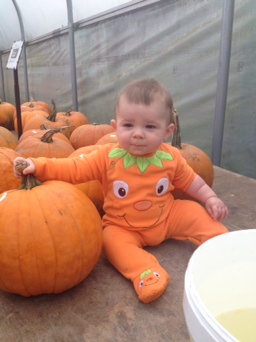 This year he is walking and thought the pumpkins were balls.
We tried a new place this year called Sandy Lane PYO. It is their first year doing pick-your-own pumpkins and it was lovely.
We had to walk through a maize field to get to the pumpkin patch which was lovely in itself and I pointed out the corn on the cobs to the children.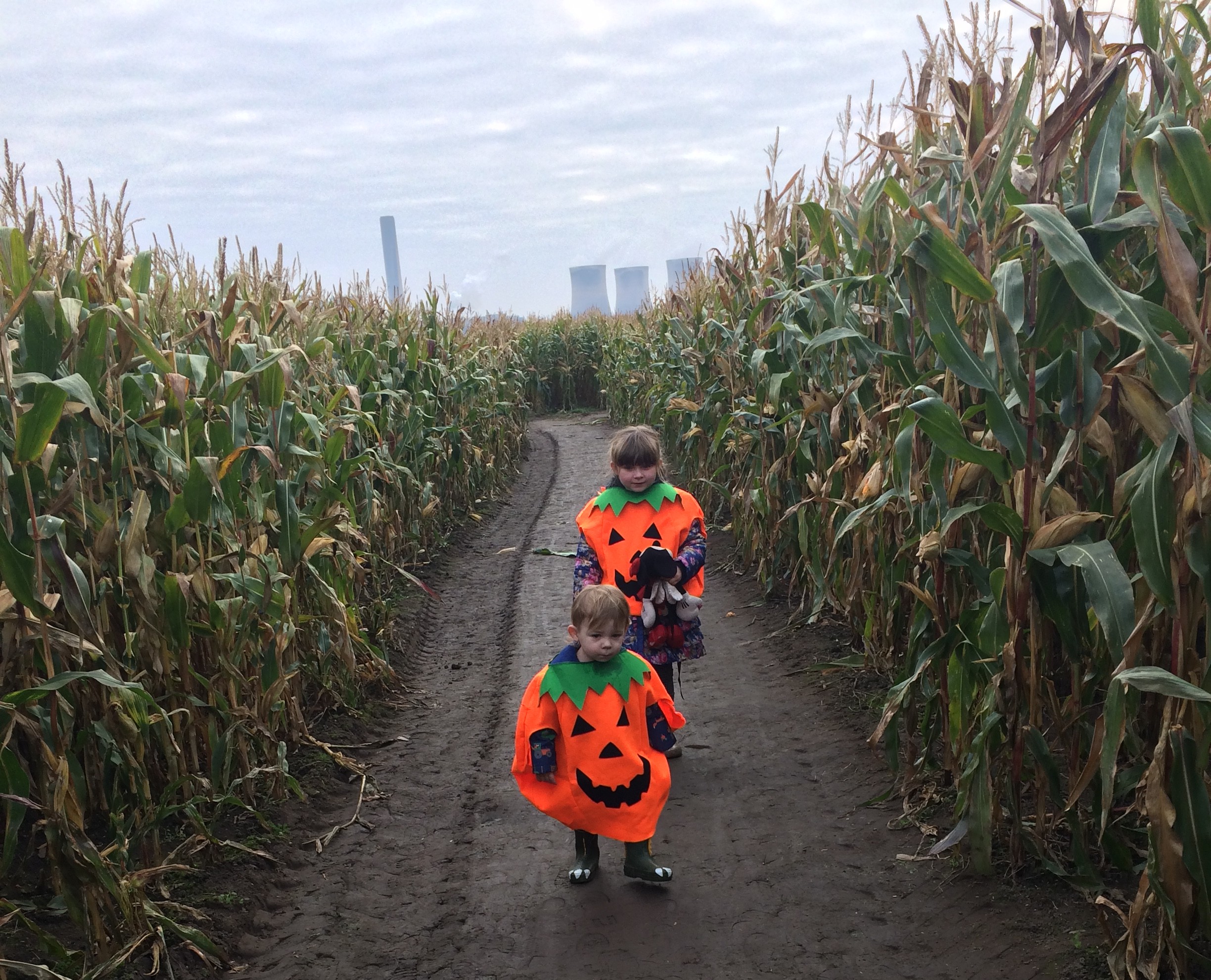 They are obviously going to hate me when they look back at my matching pumpkin outfits but I am unashamedly not sorry because they let me so, as long as they let me, I call it free reign.
We eventually chose a pumpkin. I veered them towards a small one as I knew I would end up carrying it along with everything else they insisted they needed from the car.
There were places you could carve at the farm but they also sold carving kits so we bought one to do at home later in the week.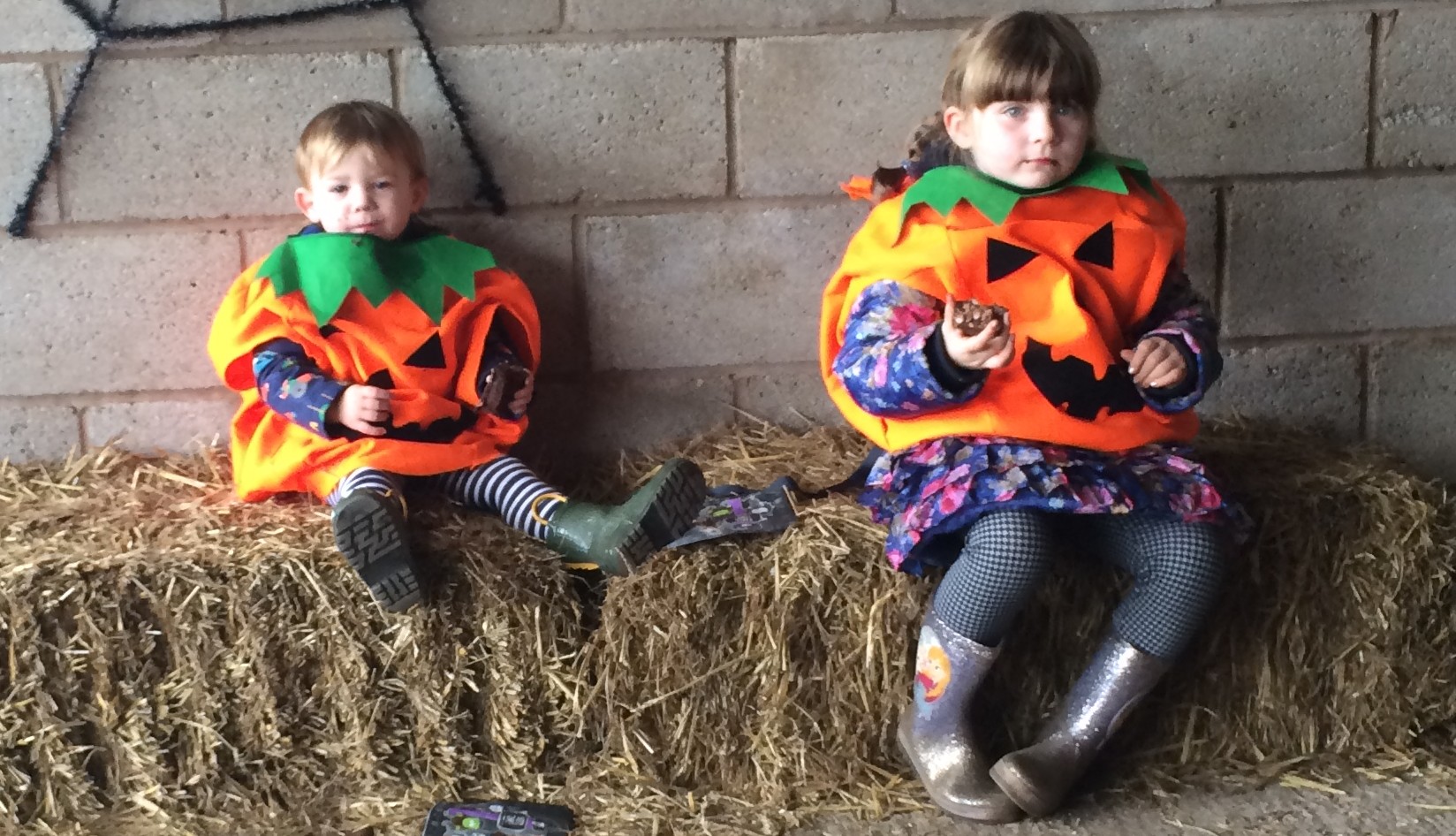 I hadn't expected much more than a pumpkin field but there was a bouncy castle, refreshments, tractor rides and more. It was such a lovely, peaceful place with the dramatic backdrop of Fiddler's Ferry in the distance.
Despite the children's lack of enthusiasm for posing for photographs together (how we will go on with three is beyond me), I am so pleased with how the photos turned out.
Do check out Sandy Lane PYO on Twitter, Instagram and Facebook and keep your eyes peeled as they have big plans for 2017 with a coffee and ice cream shop planned for the Spring.