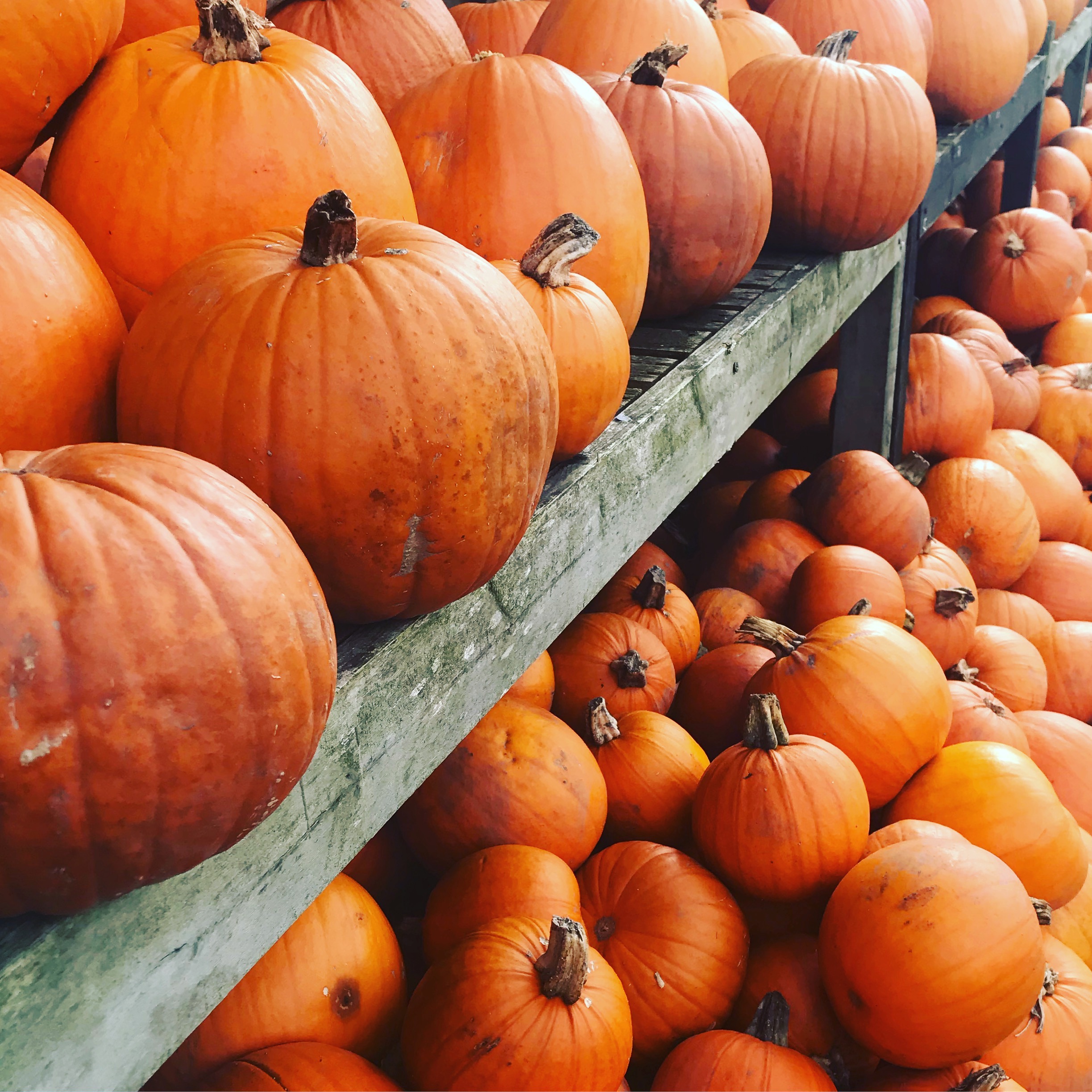 I read a post in a blogging group recently about supermarkets selling pumpkins and squashes for as little as 39p. The bloggers were innocently sharing this just in case anyone wanted a few for props for their Instagram feeds and blog posts.
I am as excited as the next blogger about cute things to put in photos but I asked if they had a label on them and if they were British because the chances are, if the supermarkets are selling them at 39p, imagine how little the person who grew them is getting.
It was a bit like tumble weed, the reaction I got. I don't blame them. I'd like to think these people don't ever think how much work went in to growing the fruit and vegetables which are ridiculously priced in the shops.
I would even go as far as saying I probably thought the same before I married my farmer. It's like many things in life. If you don't think about them, you don't actually have to admit that problems exist.
On the one hand, I am glad that people on lower incomes can have access to cheap fruit and vegetables but on the other, I feel so sorry for the farmers who toil long and hard every day of the year to be paid in pennies for their produce-especially when some people want them purely to brighten their Instagram feed rather than feed their family.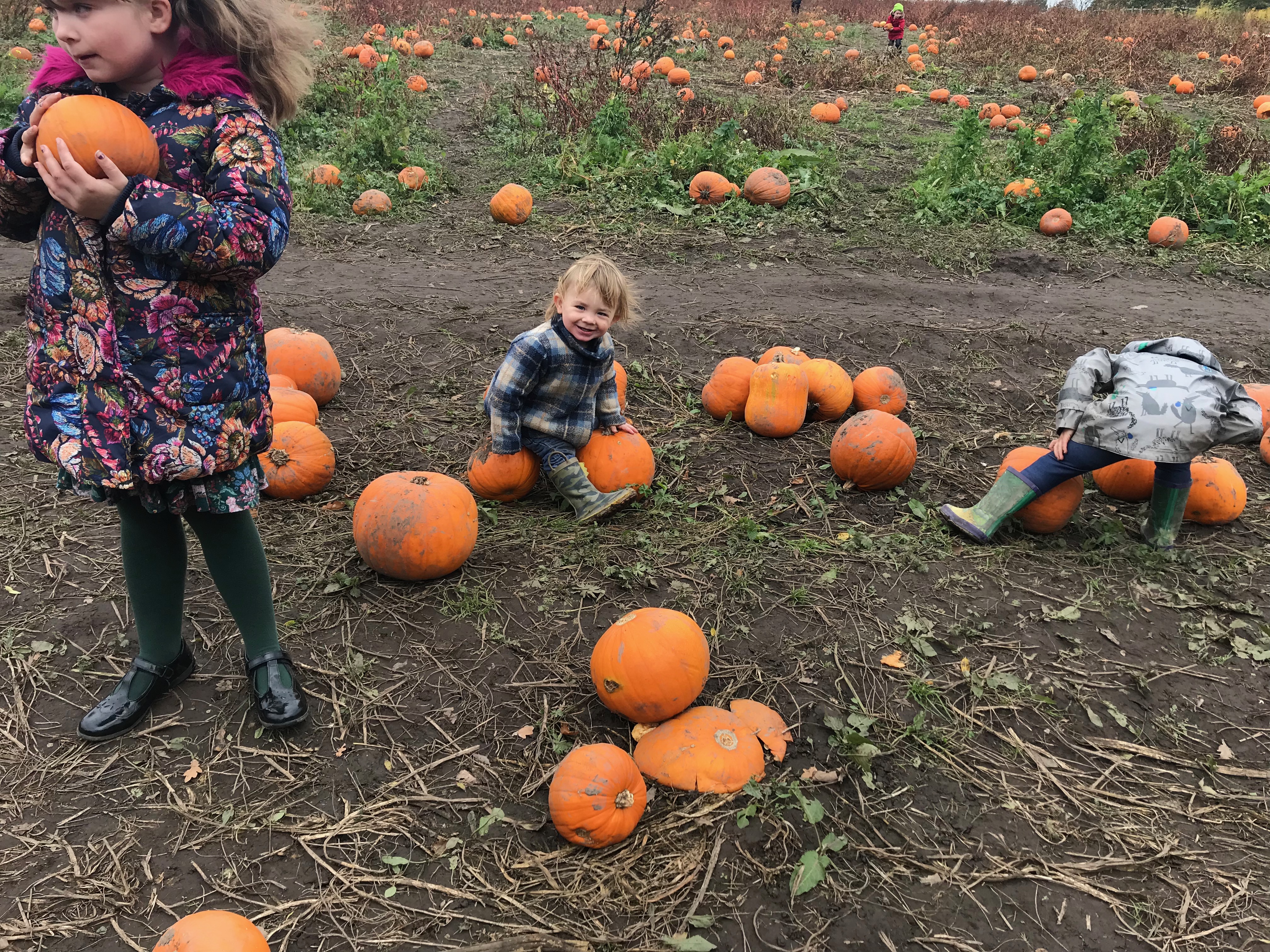 At the time of writing this post, we are down to single digits in the countdown to Christmas. Pumpkins will be yesterdays news by then but I imagine the supermarkets, like in previous years will start their price wars for the cheapest Christmas dinner. I remember last year, people were going mad for the 25p carrots, parsnips and potatoes.
Food provenance is a big thing. It is right that we should be mindful about where our food comes from. People talk a lot about sustainable farming and they think of it mainly in relation to animals and how they are reared for meat.
I think it is time to also thing about the sustainability of the produce for the people who actually grow our food.
If a supermarketer is selling an item at 29p, this is not a sustainable price for the grower. In the run up to Halloween, we visited an actual farm for our pumpkins and paid £7 for three smallish ones. This is sustainability.
I did notice some people visiting the pumpkin patch purely for photos (probably for social media again) and I overheard one mum say to her child "we will go and buy one from the shop." I couldn't help thinking how sad this was. For the extra £2, this mother would have been teaching her child where food comes from and the relationship between farm and fork.
At least by buying your pumpkin from a farm, there is more chance that there will be some soil on your fruit and your children will be more inclined to work out it comes from the ground rathe than a shelf in a shop.
The problem with pumpkins in general though is that many people don't see them as a food source. They are an activity and I feel a bit sad about that.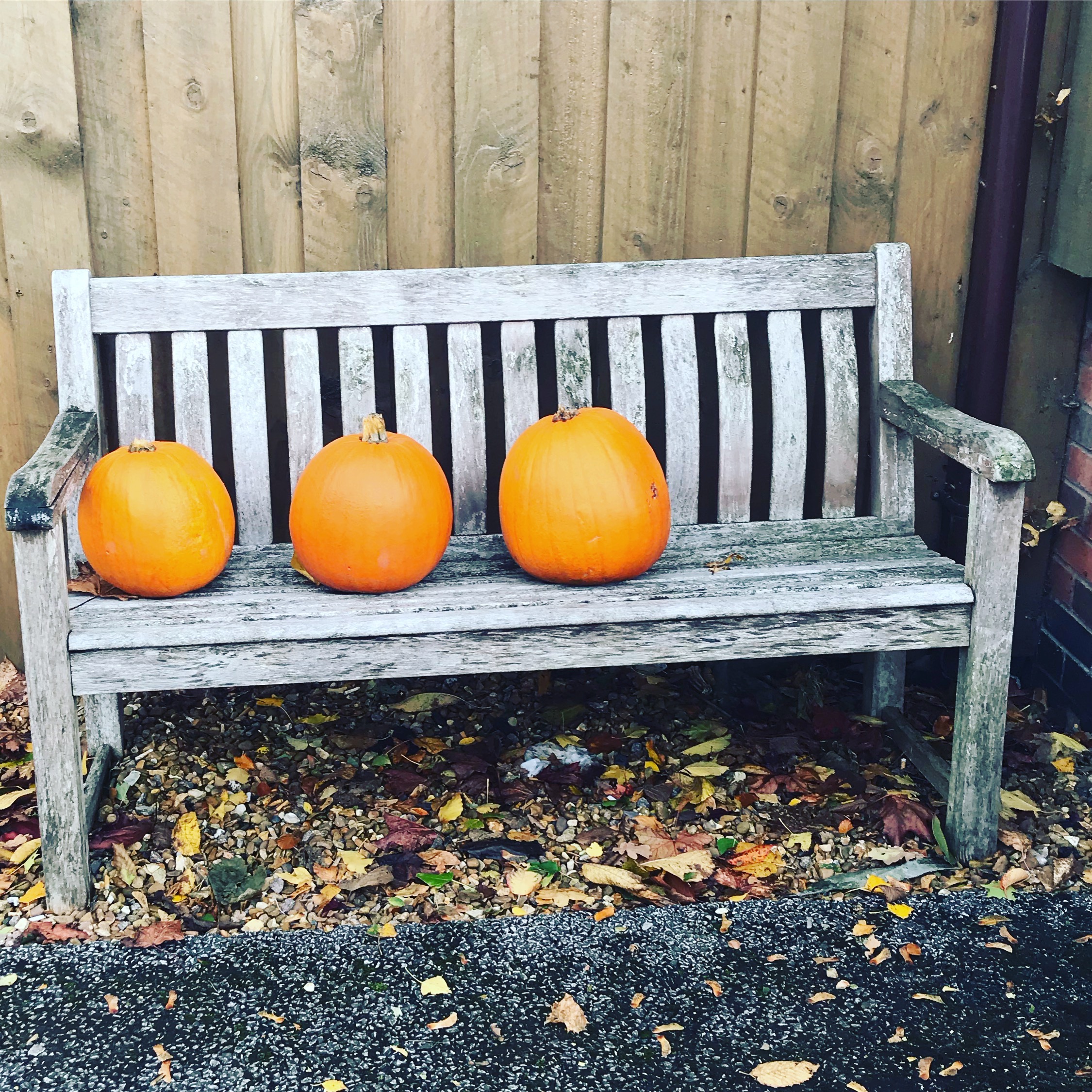 There are many things you can do with your pumpkins and squashes once you have scooped the inside out. The lovely She Easts blog has the recipe for Pumpkin Spice cookies and pumpkin puree is so easy to make.
We give some of our left overs to the hens who love to peck at them and I did read something on social media this week about squirrels liking them too so I imagine many parks will be inundated with discarded pumpkins come November.
In our throw away society, is it right that we are teaching our children to scoop out the centre of a food source and throw it away? Is it right that the people who took the time out to grow food get so little return for it?
I don't think it is. Both things are a terrible waste.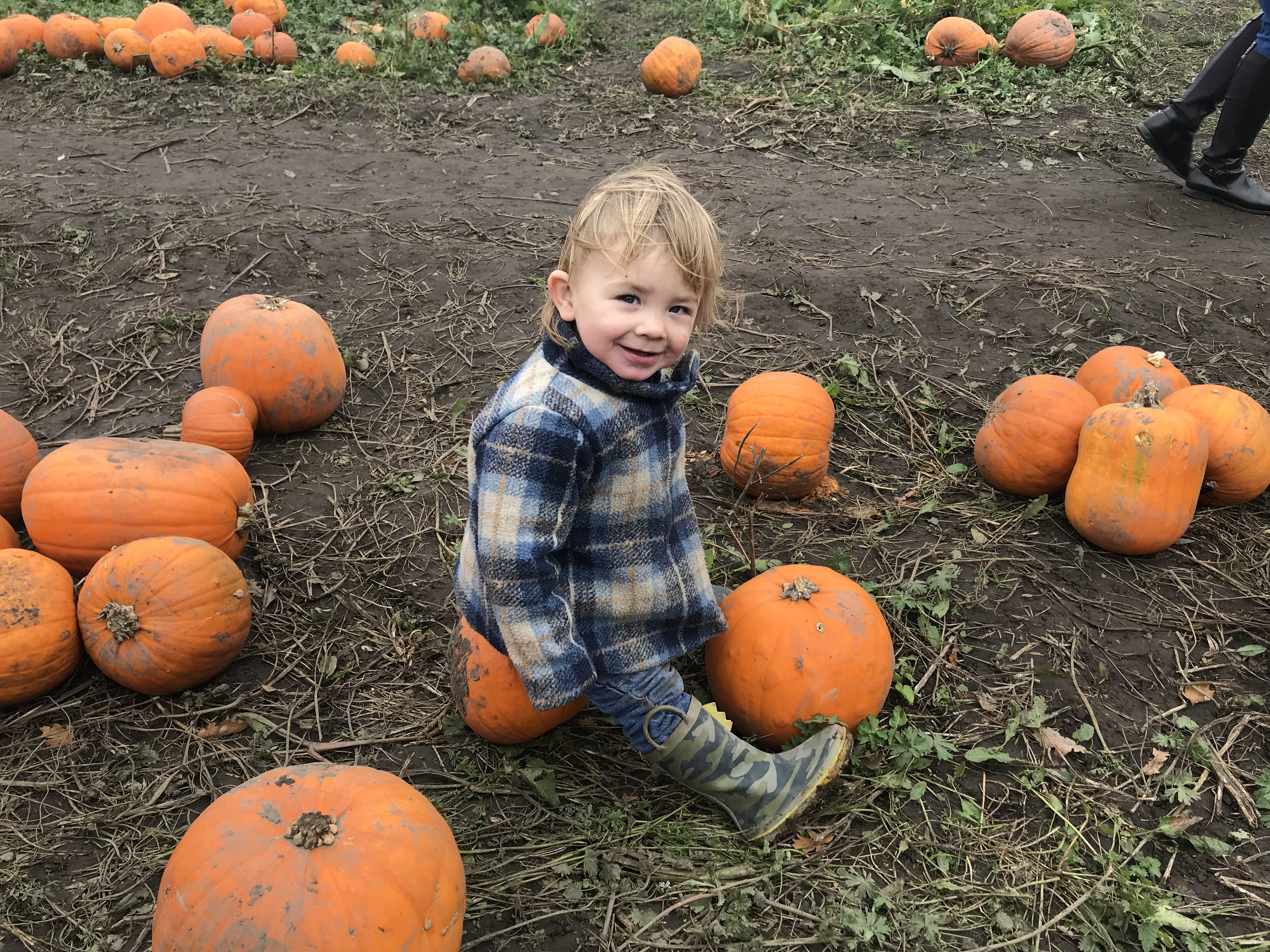 So when you go to get your pumpkin, go to a farm. Even if it means you have to buy a smaller one, support the person who grew it.
In the run up to Christmas, think about the farmers who work hard to put the dinner on your plate and, rather than raise a glass and toast them on Christmas Day. Give them the best present and buy British and as local as you can.
*Thanks to Kenyon Hall Farm for their continued hospitality.