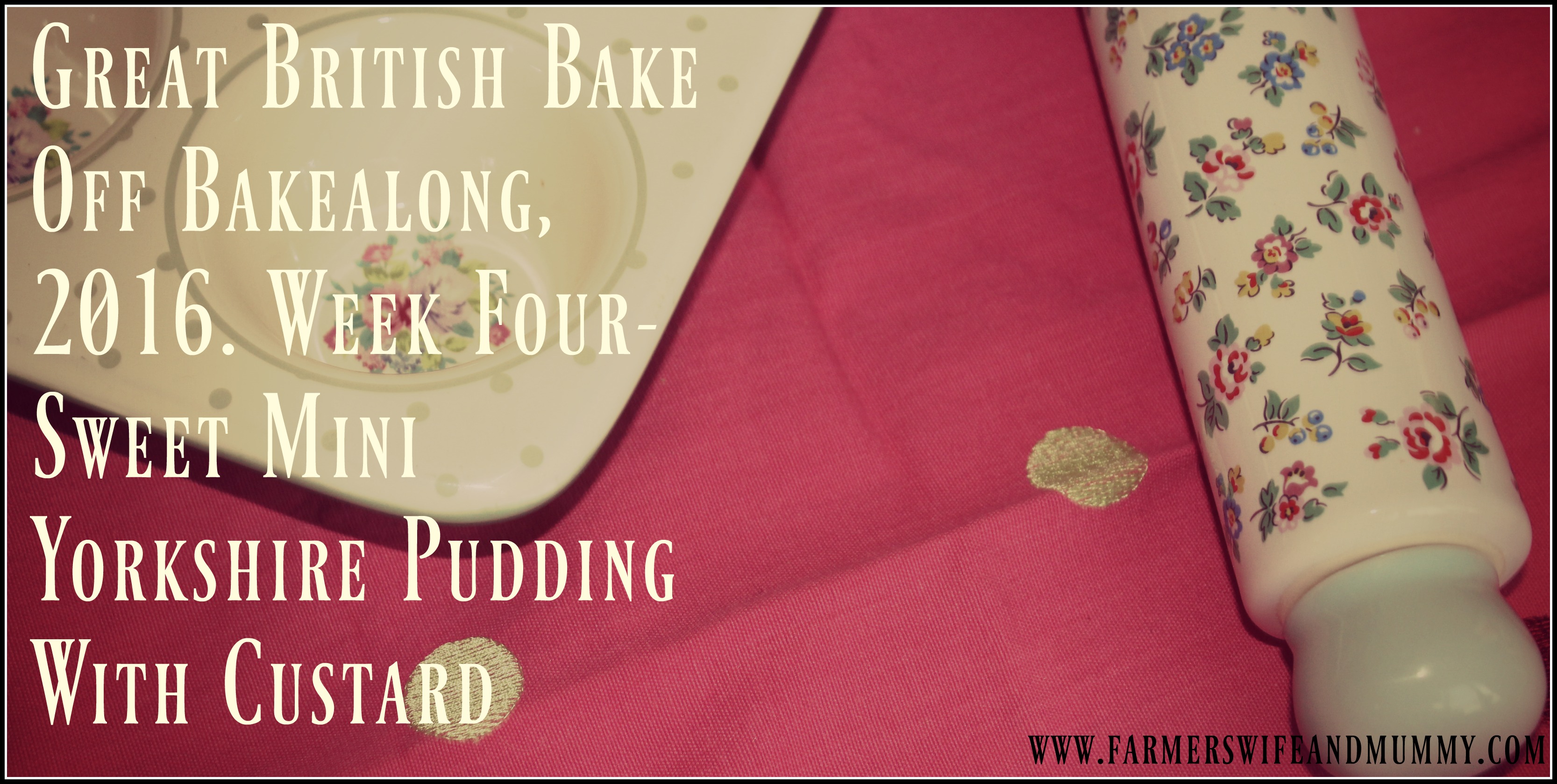 So week four of the Great British Bake Off Bake-Along and it is the all new batter. I can't stand frying things in loads of oil so doughnuts and churros were out of the question.
I do like to eat them-don't get me wrong but not when I see the pan of oil. Out of sight out of mind for me.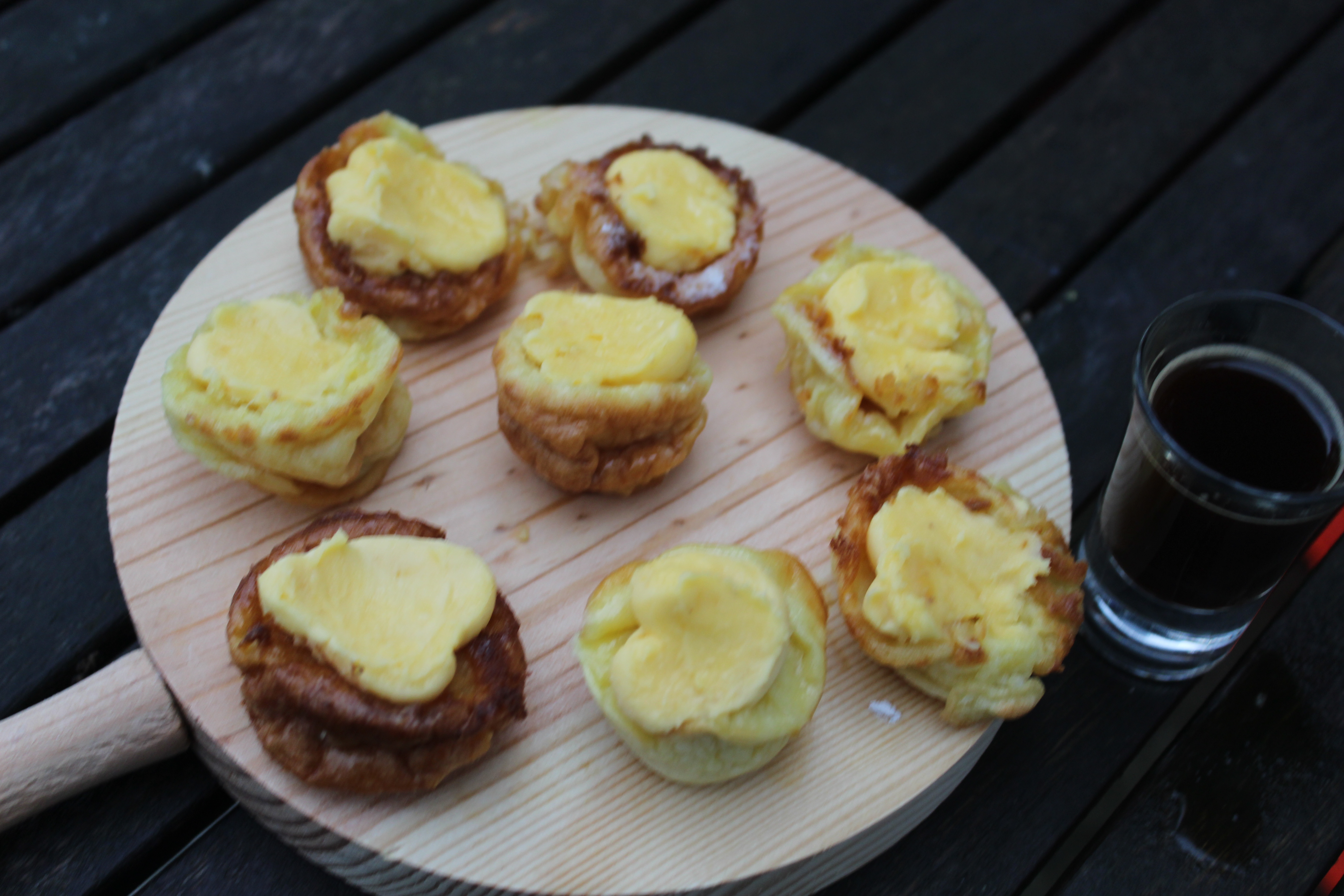 Now, Yorkshire puddings which are featured in this week's episode are right up my street.
We do eat them a lot here as I find they are a great way to use up eggs which we do have in surplus.
Rather than go down the traditional route, I turned it on its head. A compromise if you will between the sweet and the savoury.
I made sweet Yorkshire puddings with a custard filling.
They taste, as I expected as a cross between a Yorkshire Pudding and a pancake.
I made them in a mini morsel tin which I think would be the perfect size for nibbles at a party.
I halved the Yorkshire pudding recipe-using 70 grams of flour and two eggs rather than 140 grams and four. You could use the full recipe and make
larger versions if you wish.
I did cheat and make my custard out of custard powder but I needed it thick enough to pope which I can never seem to do with the home made variety.
The mini bites did kind of need holes to form in the top of the mini puddings. Some did. Some did not. I am not sure why but I intend to find out for my next attempt.
I then sprinkled the tops with icing sugar and they were a big hit in our house-especially with G who shovelled them in like there was no tomorrow.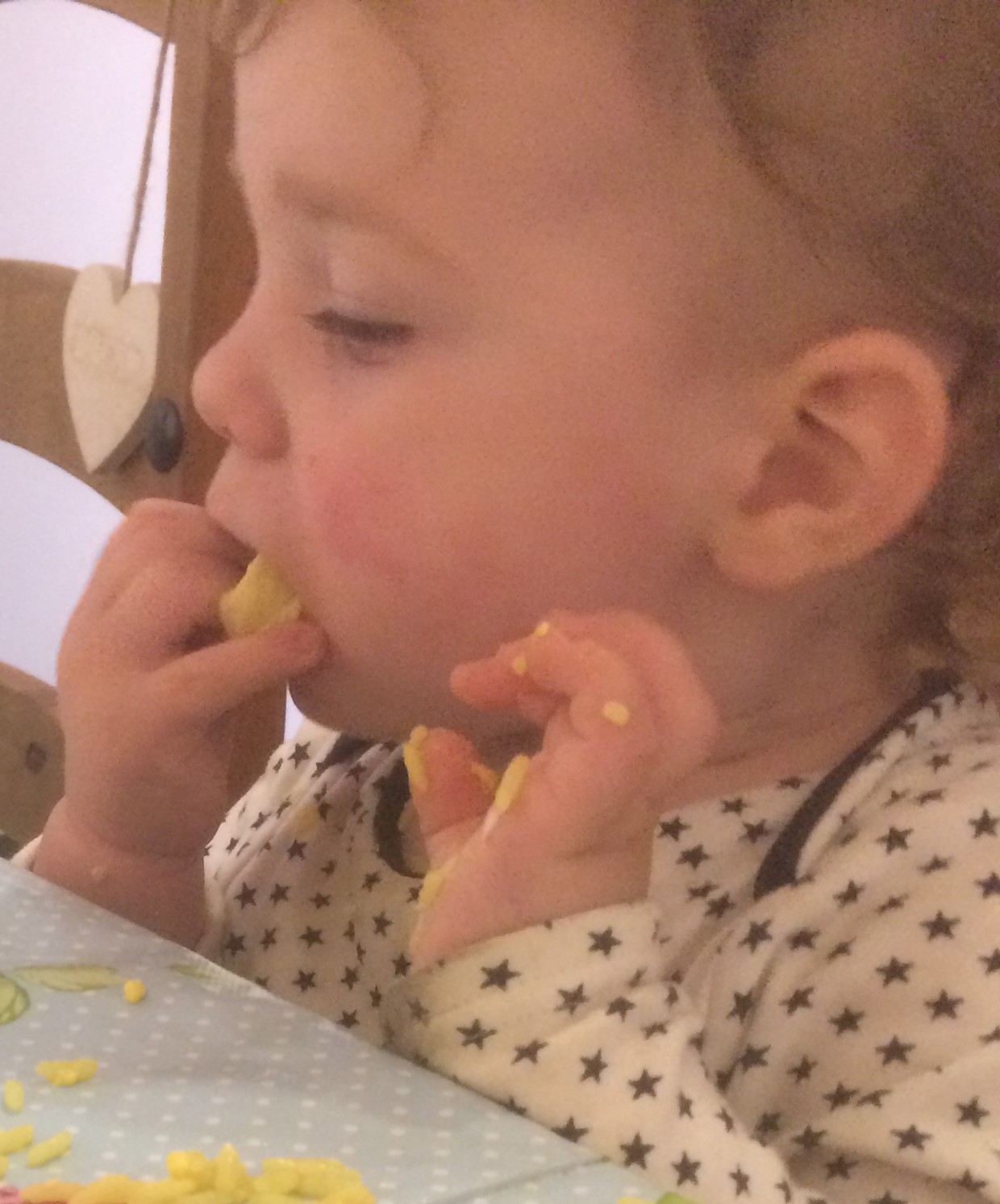 I like to think I took two different elements from this week's Bake Off.
What do you think? Do you like the sound of them?