I think many people get put off when they think of the equipment needed for a roast dinner. I am here to tell you that you do not need anything fancy at all.
I suppose for most meats and vegetables that you plan to roast, a roasting tin is at the top of the list.
I have had my tins for years. One came free with my oven. They are very much used and I think that makes me love them more.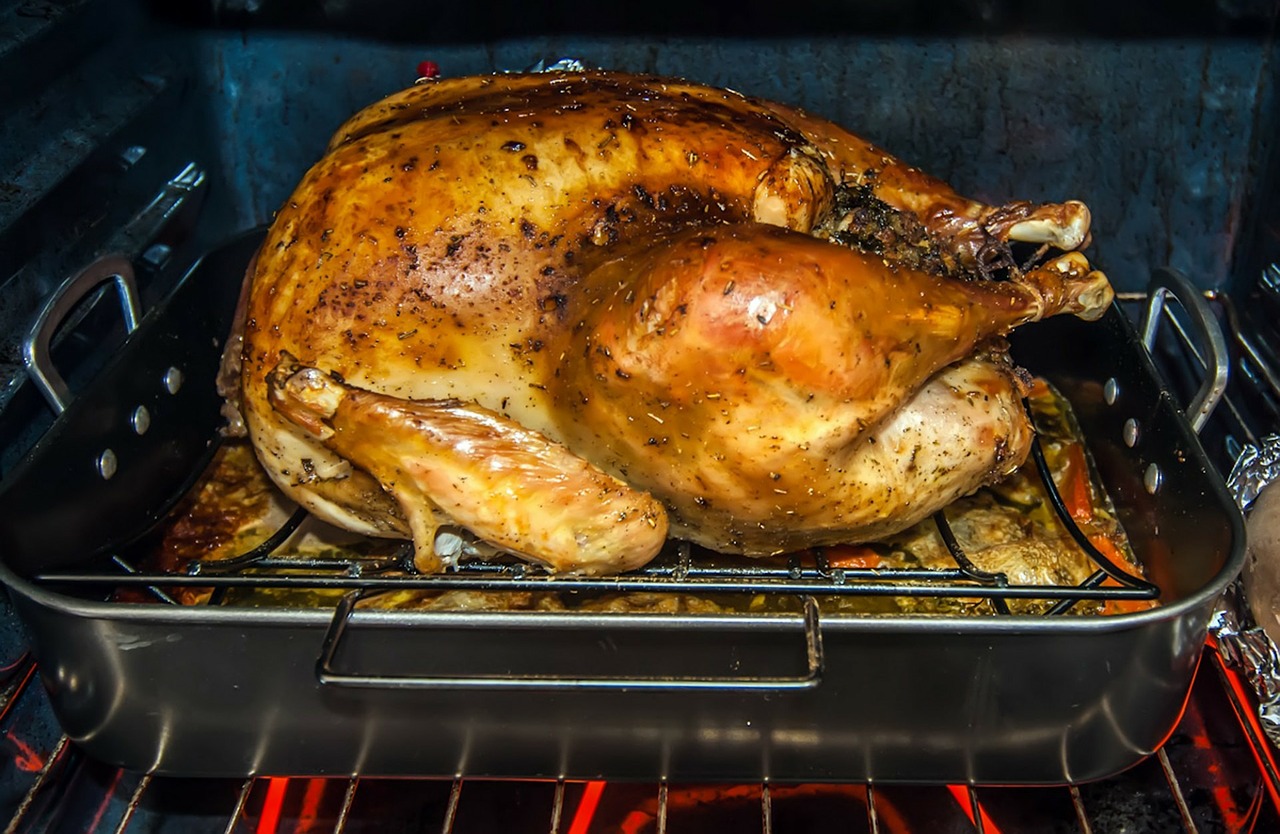 I have been watching some cookery programmes though-Nigel Slater and vintage Delia Smith are my favourites and Nigel especially has some amazing roasting tins so, while many women wish for new shoes, I am currently coveting a roaring tin with handles. As I said though, any old tin will do.
Sharp knives are also essential. I struggled for years with blunt knives but I finally treated myself to some in the January sales and it has transformed my cooking. I try to use them for what they are meant for and make sure I do not mix knives for chopping hard vegetables and ones for carving meat. I have found root vegetables in particular blunt your knives a lot.
Now I know a lot of people spend a lot of money on pans. My original pans were given to me by my aunt when we moved in together and I know they were very expensive but would not work on her stove. I now have another set that were £5 from Asda for three and, even though you can tell the difference, they do the job so if you choose the supermarket pans, there will be no pan snobbery around here.
I was laughing to myself as I wrote this bit. When I was weaning one of the kids, I actually burnt carrots. I think I forgot about them in my slepp-depived state and I had to use bicarbonate of soda to get it off.
That is really the basics of what you need. Obviously you need a plate to serve your meal but everything else is an extra.
Gravy can be served straight from the pan to in a mug, you don't need a gravy boat (they do look nice on your table but not essential). Likewise I don't have a board for meat. My parents used to have one of those old school ones with spikes so that the joint doesn't slip around. They now have a more modern non slip one and they are really good but I carve everything on a plate and it works.
*Contains affiliate links. If you buy any of the featured products, I get a small amount of money back to buy more goats.