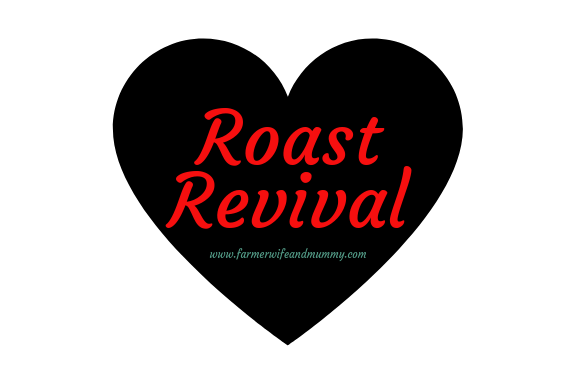 Roast dinners can cast a very interesting insight into people's lives if you ask me. How they were brought up, who made the dinner in their house. For this week's RoastRevival post, I have decided to open up the floor for everyone else's perfect roast dinner.
Everyone has a different idea of their perfect roast dinner. For me, stuffing is essential whether we have chicken or not. Likewise, if I roast potatoes and Yorkshire puddings are also top of my list.
For other people it might be gravy or mustard. Bread sauce and even ketchup. I asked around some friends and bloggers about the non-negotiable items that simply have to appear on their roast dinner and these were the results.
Claire from She Eats blog says for her, it is a roast carrot. " I can always say no to a roast potato (shocking I know!) But can eat roast carrots all day!" Well that was a revelation for me as I only usually roast carrots at Christmas with parsnips but maybe I should do it more often.
Katie from Katie Kicker says her air fryer roast potatoes have to feature on her plate and I must admit they look delicious
I know I would definitely invite myself to Kat's house over at Raising Harry for a roast after she said It isn't a roast without Yorkshire puds and gravy!! I don't know how anyone can miss them off! Best bit!
Jane from Hodge Podge Days cannot choose just one thing and I think it makes me love her even more. She says: "Roast potatoes, roast parsnips, Yorkshire puddings, sprouts, kale, gravy, loads of gravy, stuffing, nut roast. Roast sweet potatoes at Christmas, also bread sauce because bread sauce is life." Bread sauce is indeed life and a much under valued addition to the roast. I suppose it is usually served with white meat but Jane shows you it can be used for any kind of roast-even vegetarian.
Rachel from Marvellous Mrs P is using her Northern roots as an excuse for gravy being the biggest non negotiable. "Don't think about giving me roast dinner without gravy! You're thinking about it aren't you? Stop it." As a fellow northerner, I honestly wouldn't dream of it.
It has to be stuffing according to Jade from Mummies Waiting. Although she says pigs in blankets come a close second. Jade also says she likes to put her stuffing inside her Yorkshire puddings. Now that sounds like a plan. Stuffing is amazing with every roast, especially putting it inside Yorkshire puds!
Emma from Ready Freddie Go says her idea of heaven is on the controversial side. "Whatever meat we have I HAVE to dip bread in the pan juices when cooked and have a "dip" it's family tradition and it's better than the actual roast for me. I think this is fantastic and is something I am going to have to have a try.
Tina from Mum Founded said Mashed potato. "It's not a roast dinner without mash." 😋
Victoria from Lylia Rose loves mint sauce. "I love the stuff and I make my own with apple cider vinegar and dried mint. I never enjoy a roast dinner as much without it."
Hayley from Miss Many Pennies is a broccoli girl. "I love it!. Also I always cook the meat in gravy like my Grandma taught me. My husband thinks that's weird but it feels wrong if I don't now."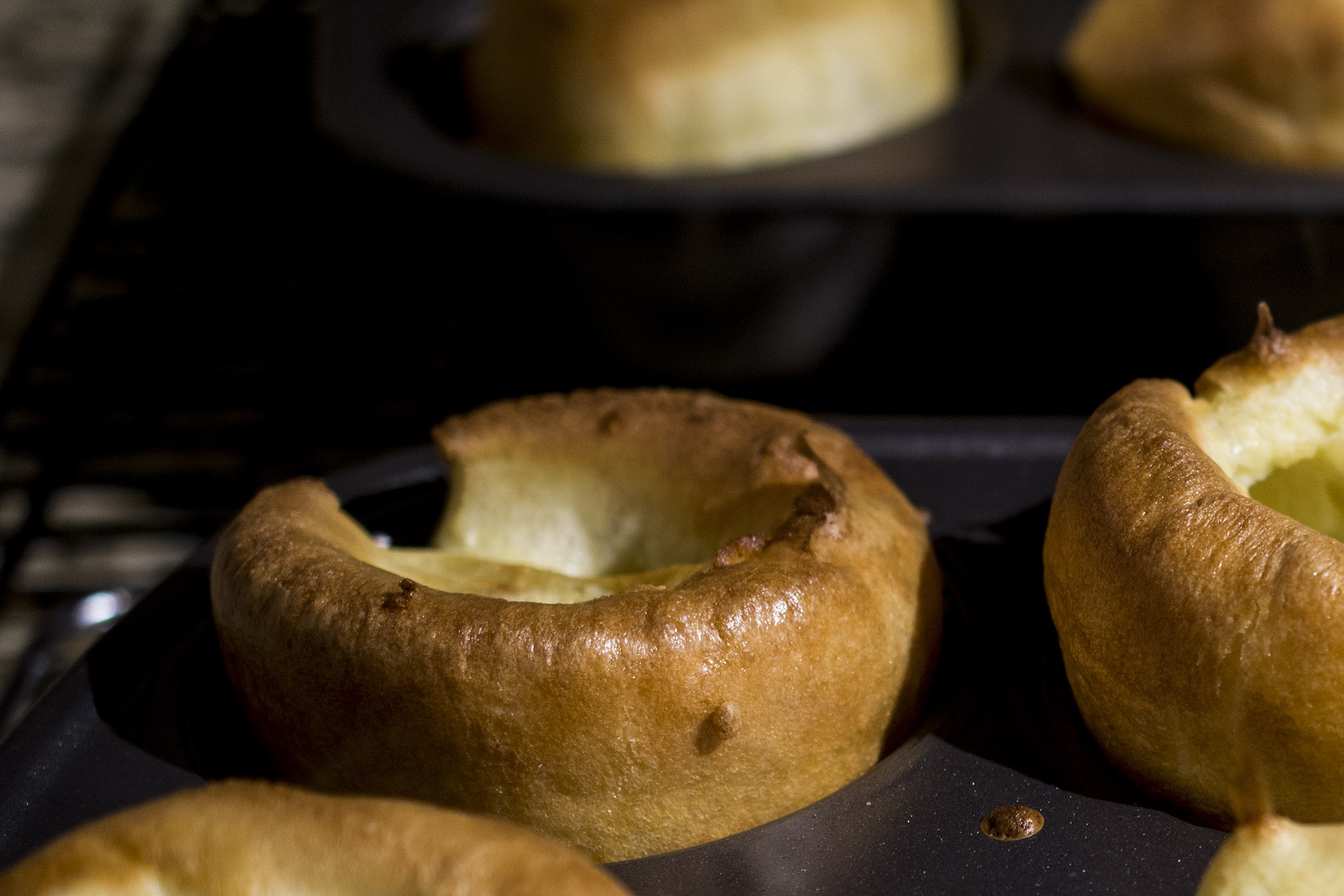 Nicola from Mummy to Dex says she can't even think about roast beef without some horseradish sauce. "When I was younger I was all about plain food but now I cover my veggies and potatoes in gravy and have lashings of horseradish sauce on the meat."
Kimberley from Odd Hog says her in-laws this this is bizarre but that she can't have a roast without a cauliflower cheese. "I always make it for our roasts but my in-laws find it really bizarre." This is something I could definitely live with.
Lauren from Sophie's Nursery likes to dip all of her vegetables in wholegrain mustard.
Sophie from Life as Mrs D has an epic tip called force-meat balls. "They're a bit like stuffing balls, but more crispy and made with suet, herbs, breadcrumbs and an egg. I've never met anyone outside of my family who had ever heard of them, no idea where the recipe comes from. I need one of these in my life right now.
Joanna from Joanna Victoria is a girl after my own heart. She says there has to be roast potatoes and Yorkshire pudding. "Homemade ones always taste better." They definitely do.
Hayley from Devon Mama says it has to be roast parsnips every time. "My mum does them rolled in breadcrumbs and Parmesan at Christmas or special occasions – even the thought makes my mouth water! Aside from that, it's not a TRUE roast without red cabbage; it's a faff to make but so so worth it."
Imagine all of these components in one roast. It would be epic. What's the one thing you could not live without on your roast dinner?
*How can you get involved? If you eat a roast this week, on any day, then please tale a photo of it and share it on social media? If you tag me in I will share and maybe we could all have an ogle at your plates. Use the hashtag #roastrevival and I might even share some photos next time.
Bon apetit.