Since the last siblings post, my eldest has finished year three and the middle one had his last day at nursery.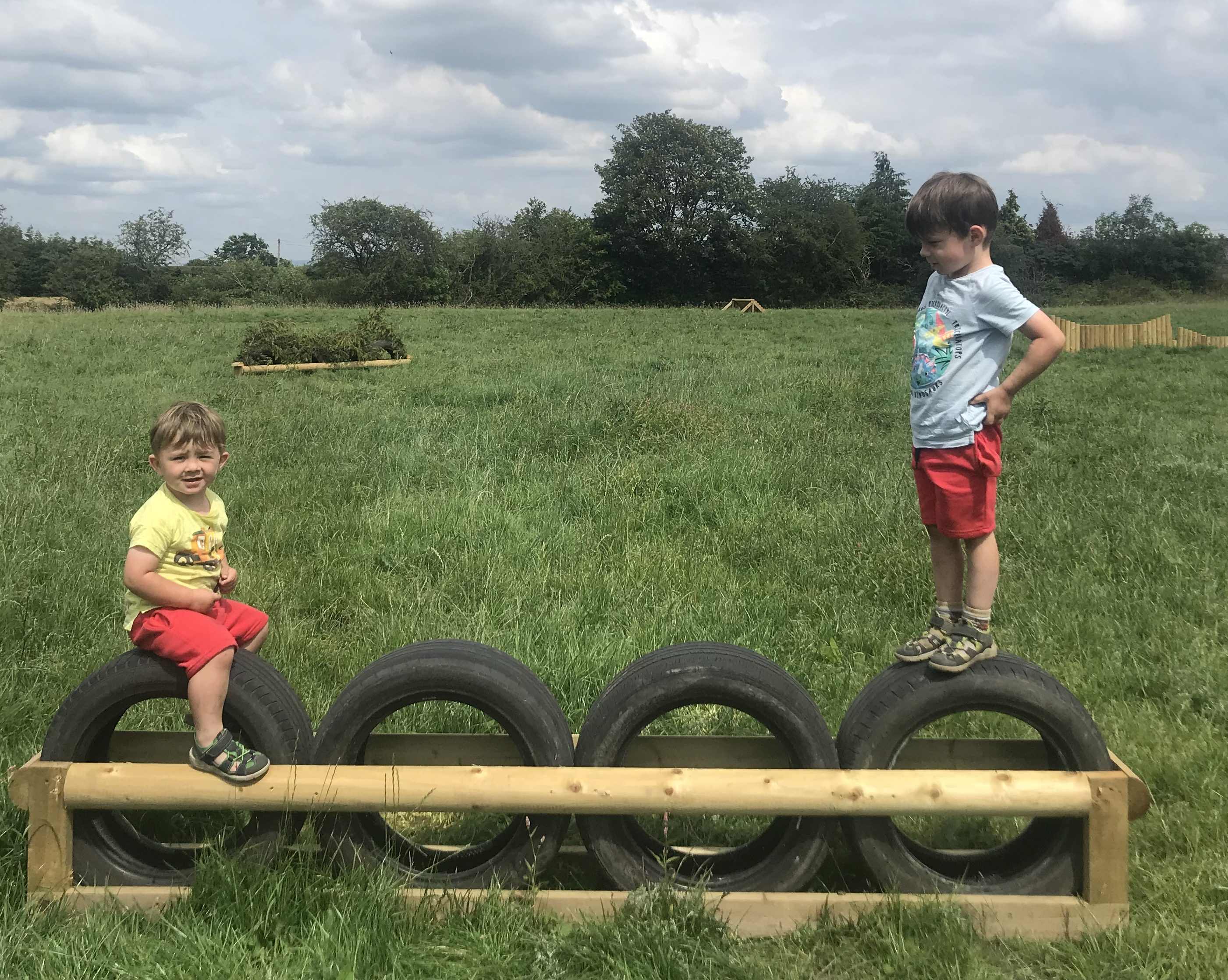 We have had action packed days interspersed with fun days at home, picnicking, running around the farm and playing with annoying the animals.
The first Saturday of the school holidays we headed off to Tatton Park for the annual show. While there were things for the children, I think it was probably for my benefit but we did have a lovely day and I still feel totally inspired.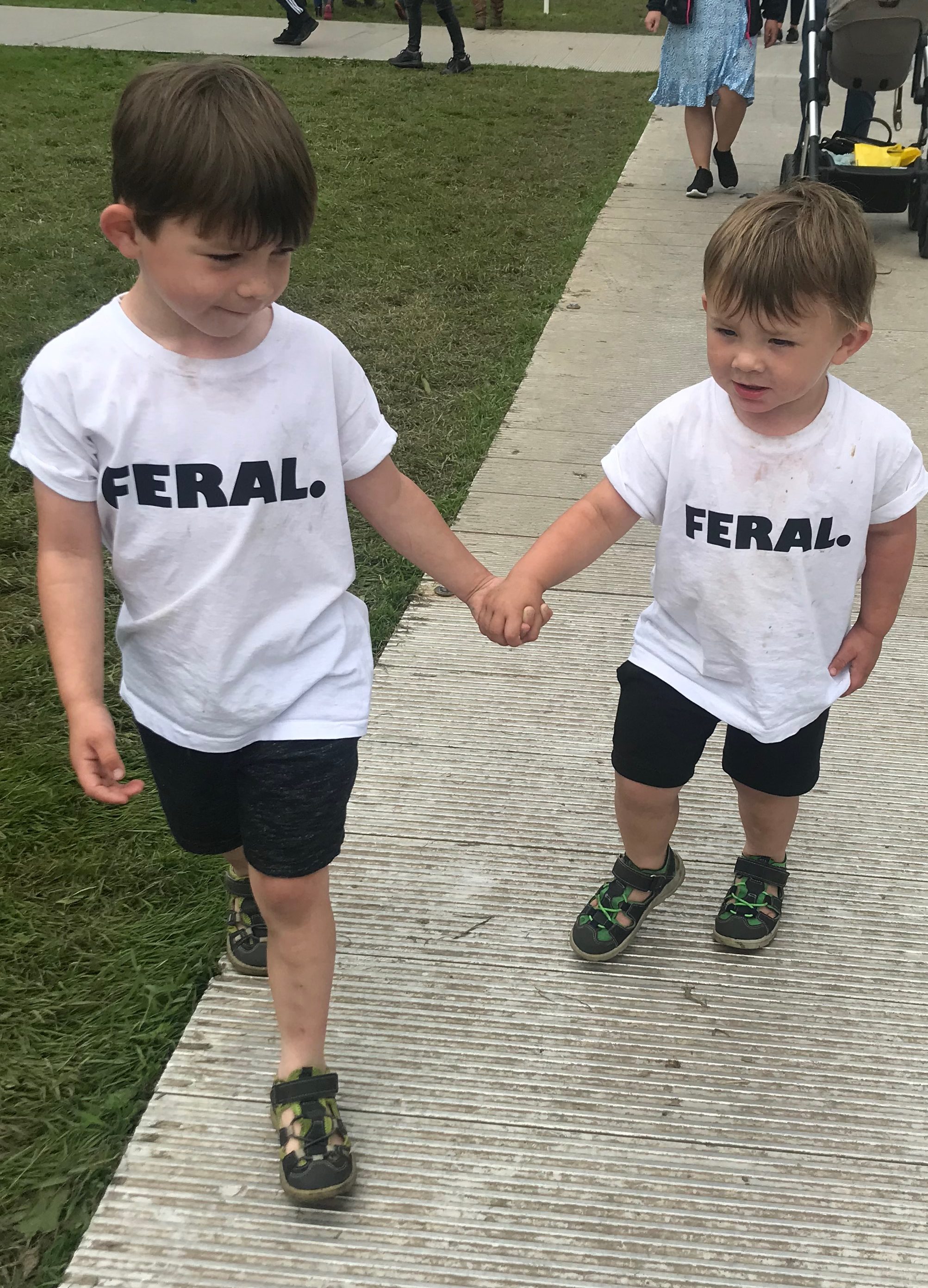 The day after, I had forgotten it was the Royal Lancashire Show. Our farm was originally in Lancashire until the boundaries changed and it was placed in Cheshire so we do like to visit both shows and the farmer came along which usually makes things a little easier.
We have been on countless picnics around the farm and have explored places we wither have't been to before or haven't visited in ages. I admit my sciatica has been playing up a little and I am putting it down to the backpack picnic hamper but it is worth it.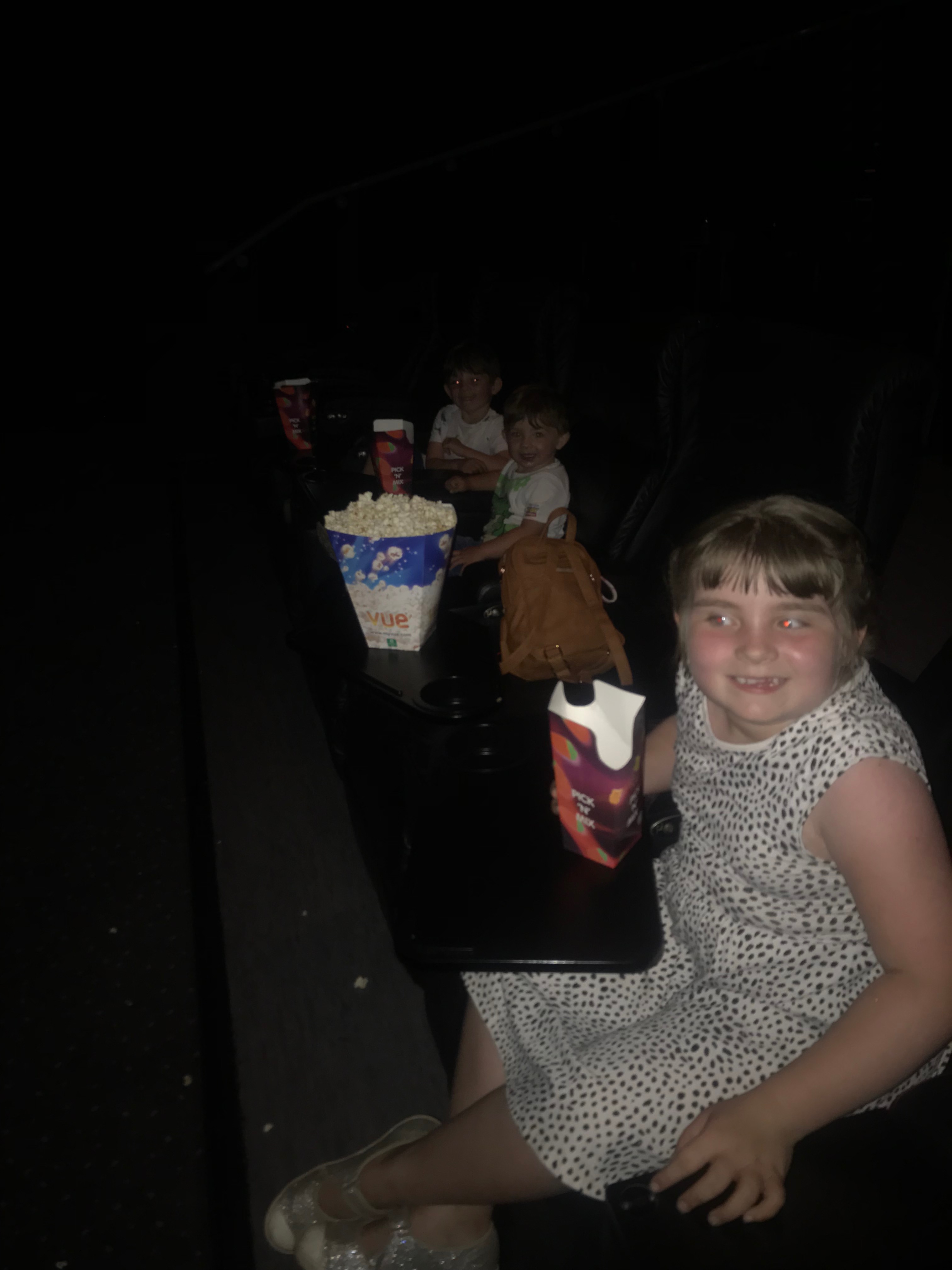 On the hottest day of the year, I sought out the coolest place I could think of-the cinema. The air conditioning was amazing but it felt like we had stepped off the plane in Egypt when we came out. They have all been talking a lot about the cinema so I think I will have to take the again.
Our National Trust membership has been well used. We went to Lyme Park just before the terrible flooding and, apart from a hairy moment involving the two year old and a high ledge, it was great. Yet another picnic was served and then an ice cream treat before we headed home.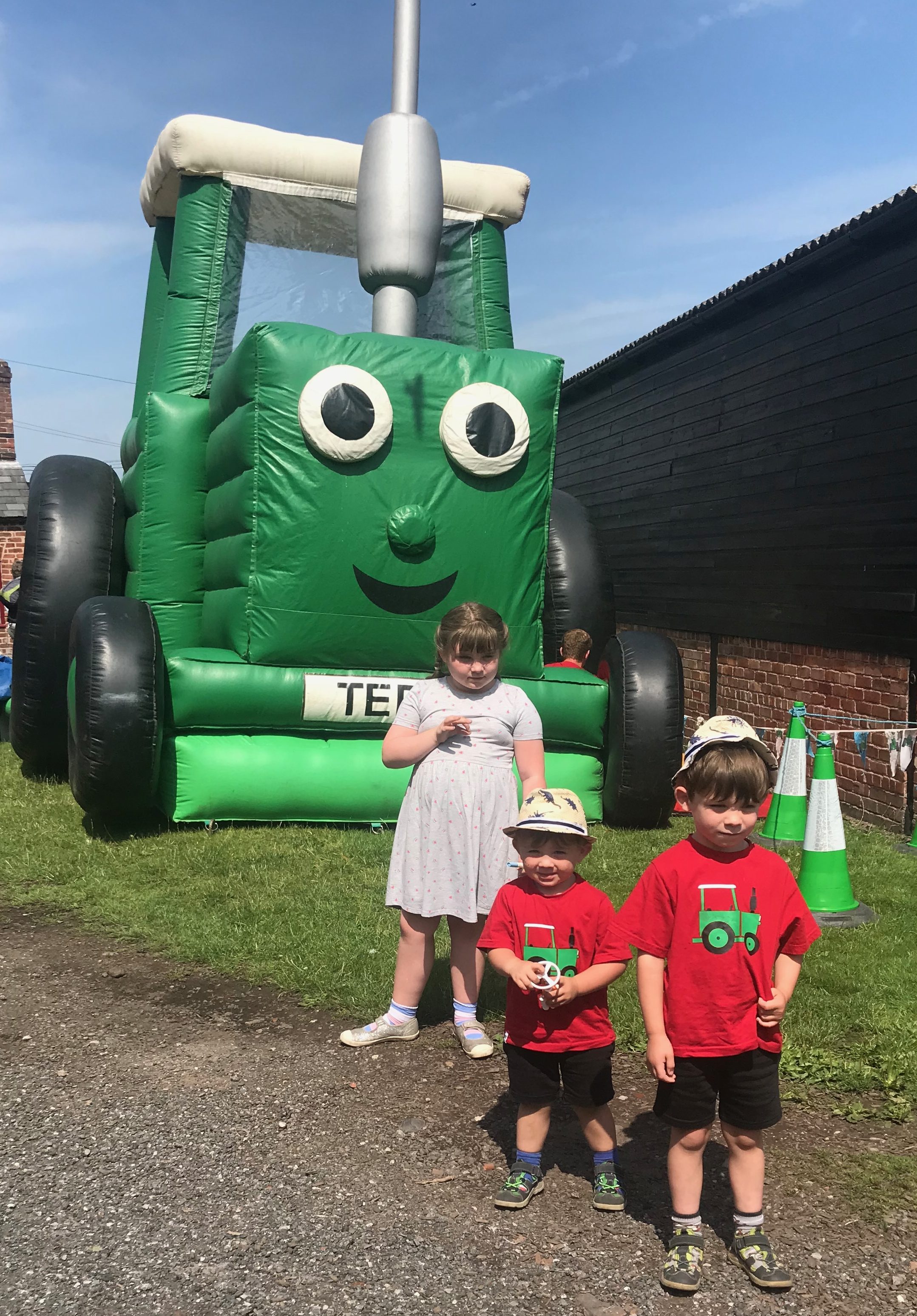 We went back to Tatton Park to the farm this time (obviously) as their all time favourite, Tractor Ted was visiting. Unfortunately it was only a Tractor Ted bouncy castle rather than the figure himself but after initial tears, they didn't seem to mind.
We went to the summer Junior Farmers session at Kenyon Hall Farm where they learnt about all the things grown on the farm and made a bug house.
We then went to Speke Hall-another National Trust property where they went on a Tudor garden hunt and persuaded conned me out of knight helmets and swords which had to be confiscated as we drove out of the hall for crimes to their sister.
Most of the time the three have got on famously and this summer has definitely been the beginning of role play where the middle one dreams things up and gets the other two to help him. It is lovely to watch.
My eldest has a few problems and her brothers have really taken her under their wing this month, taking her hand and guiding over rough fields. She however is in charge on the sense stays and will often come and alert me to behaviour which could lead to the injury of one or both of her brothers.
I'd say this summer, I have been much more confident in taking the three of them out on my own. I suppose it helps they are all getting older but on occasion-like the flower show, I still take the pram for tired legs or for in crowds when I still find it hard keeping my eye on them all at once.
We are having a lovely summer and, with school looming, I don't want it to end.