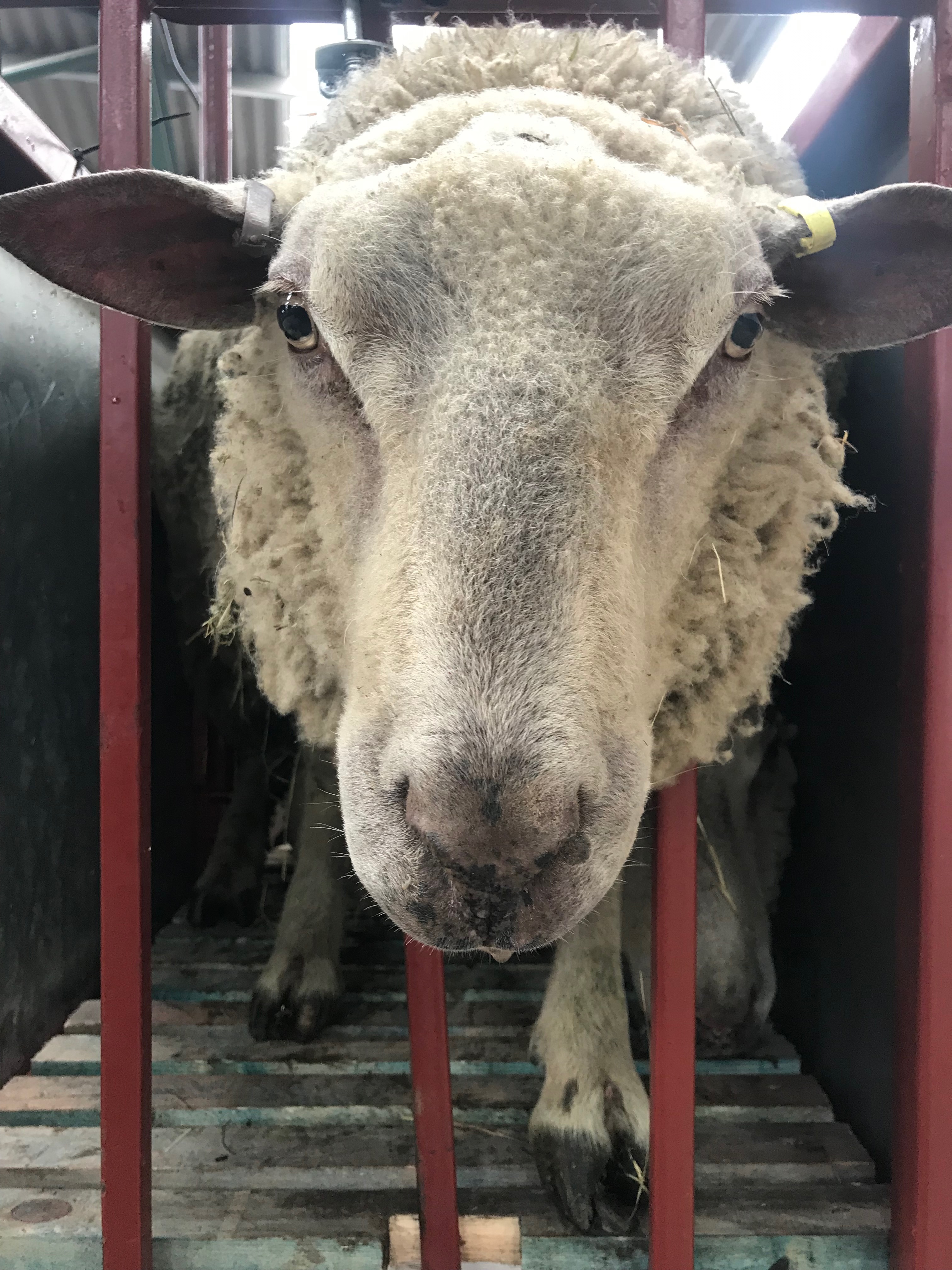 I am sure you are aware that April is not traditionally sheep shearing season. Some farmers shear the bottoms of their flocks (dagging) in Spring or before tupping (mating) but full shearing doesn't usually happen until summer.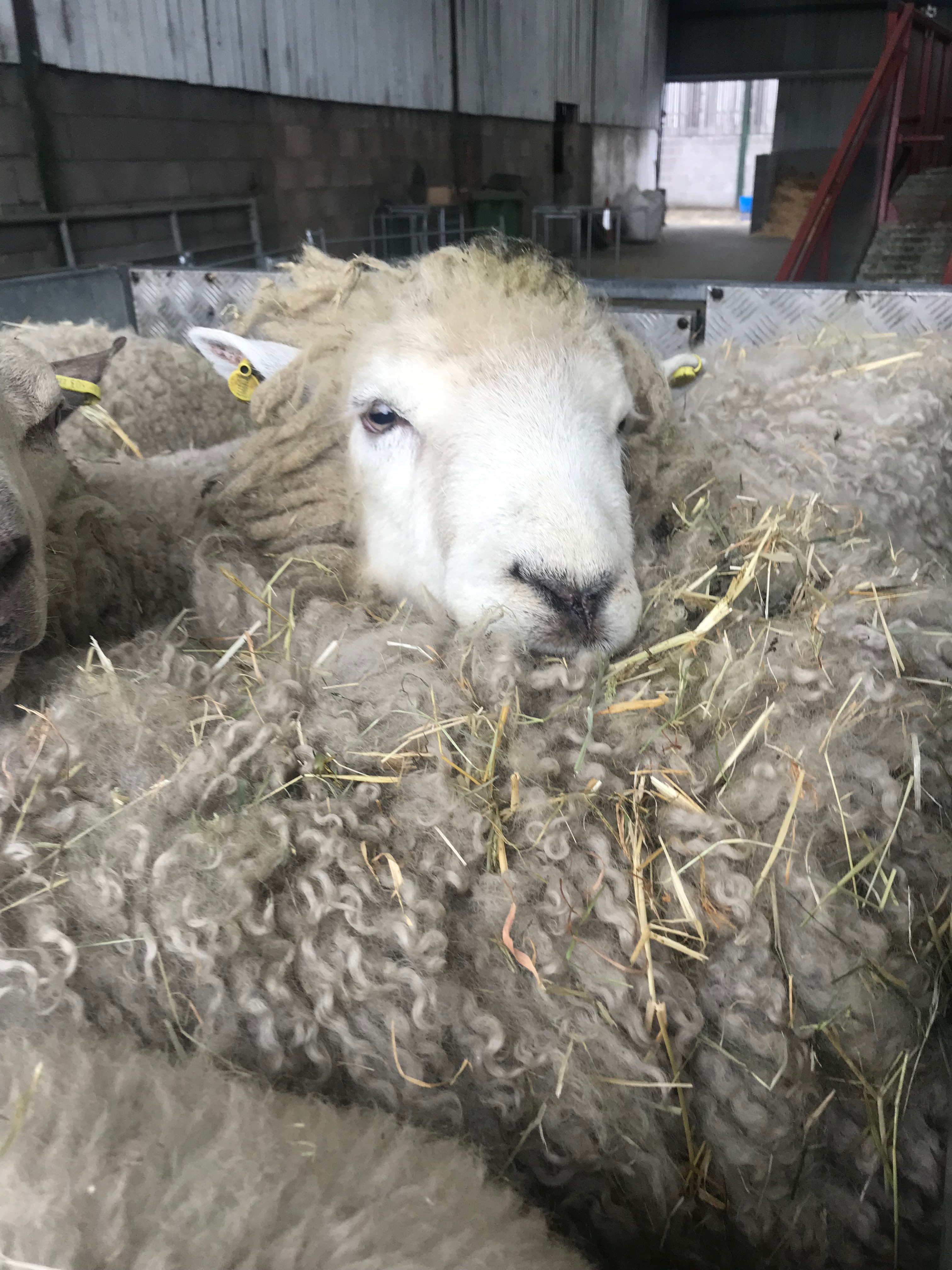 There are some really woolly breeds however that really benefit from being shorn twice a year. Valais Black Nose being one of them. We have six rams-one Texel, three Charolais and two Romney.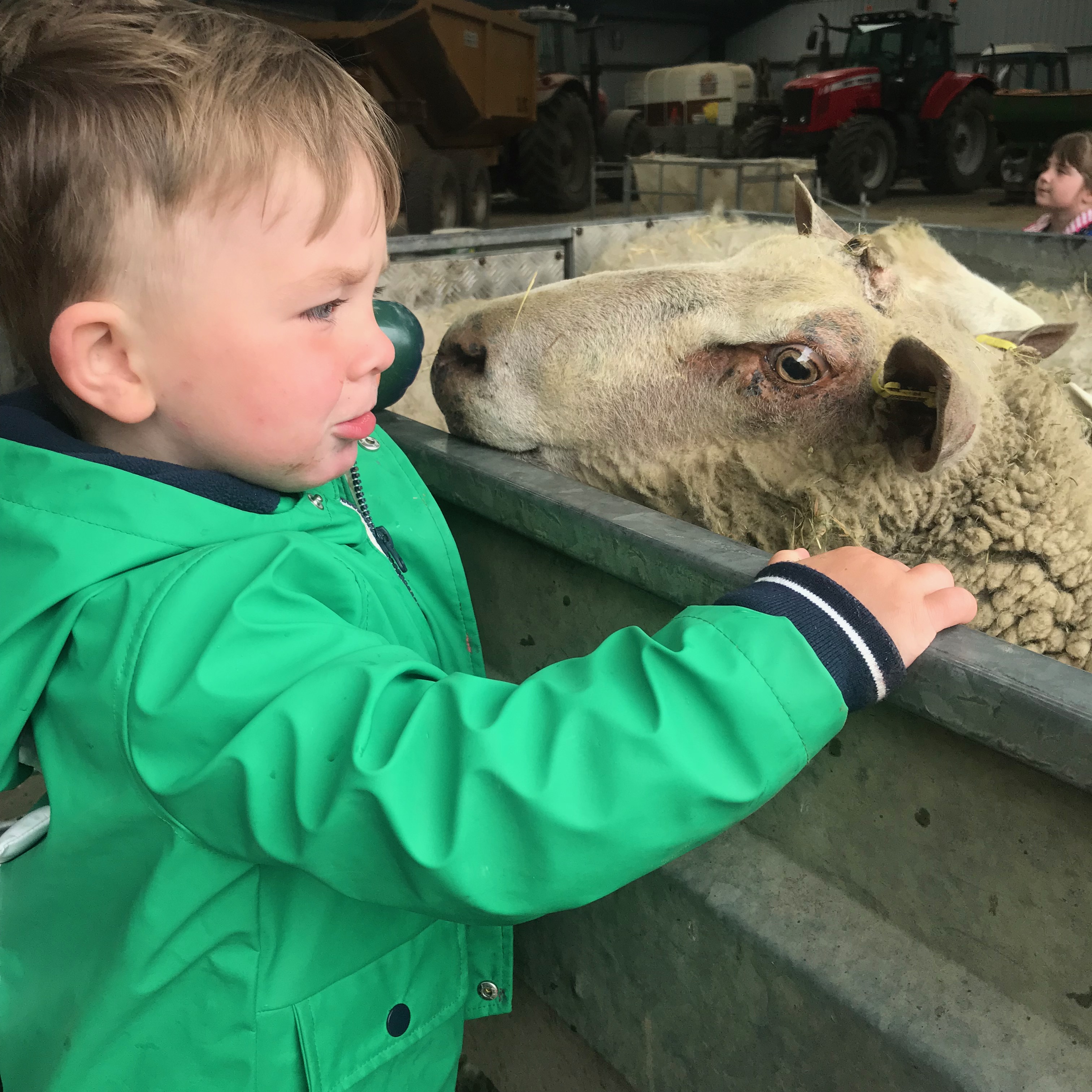 The Romneys are my favourites. Massive woolly fleeces and a woolly tuft on their heads. The head tuft makes them easily recognisable in the flock and their genes must be strong because all of the lambs with a Romney ram as their father also have the little tufts on their heads.
With a fairly balmy Easter, the Romneys were struggling under their extra thick fleeces so, rather than just shear two animals, we got Josh Harding Agricultural Contracting over to shear all the boys.
It was a really wet week, so they were rounded up a few days before as it is impossible to shear a wet sheep.
It was perfect really, the smell and sound of sheep shearing without the tediousness of doing the whole flock.
That sounds awful really, Josh worked so hard and it is hard, back breaking work. The baby ran round shouting tractor, my older son watched intently while my daughter and I got the best job (I always do) of picking the poo off the fleeces before putting them in a bag.
"Roll it like a Swiss roll" the farmer told me. I don't know how many Swiss rolls he has made but I did.
I didn't take nearly as long as when we get the whole flock done and I imagine we will have a look at the Romney rams before we shear the ewes to see if they need doing again.
What an exciting addition to April the mini shearing episode was and all of the children had a great time.
As for the wool, we usually send it to the British Wool Marketing board and we are going to do that with four of the fleeces. We will probably just keep them until the main flock is done. I have kept a Romney and a Texel fleece back (the hatred between the Texel Ram and I is not mutual) and I am going to wash them and have a think of doing something crafty with them. Watch this space.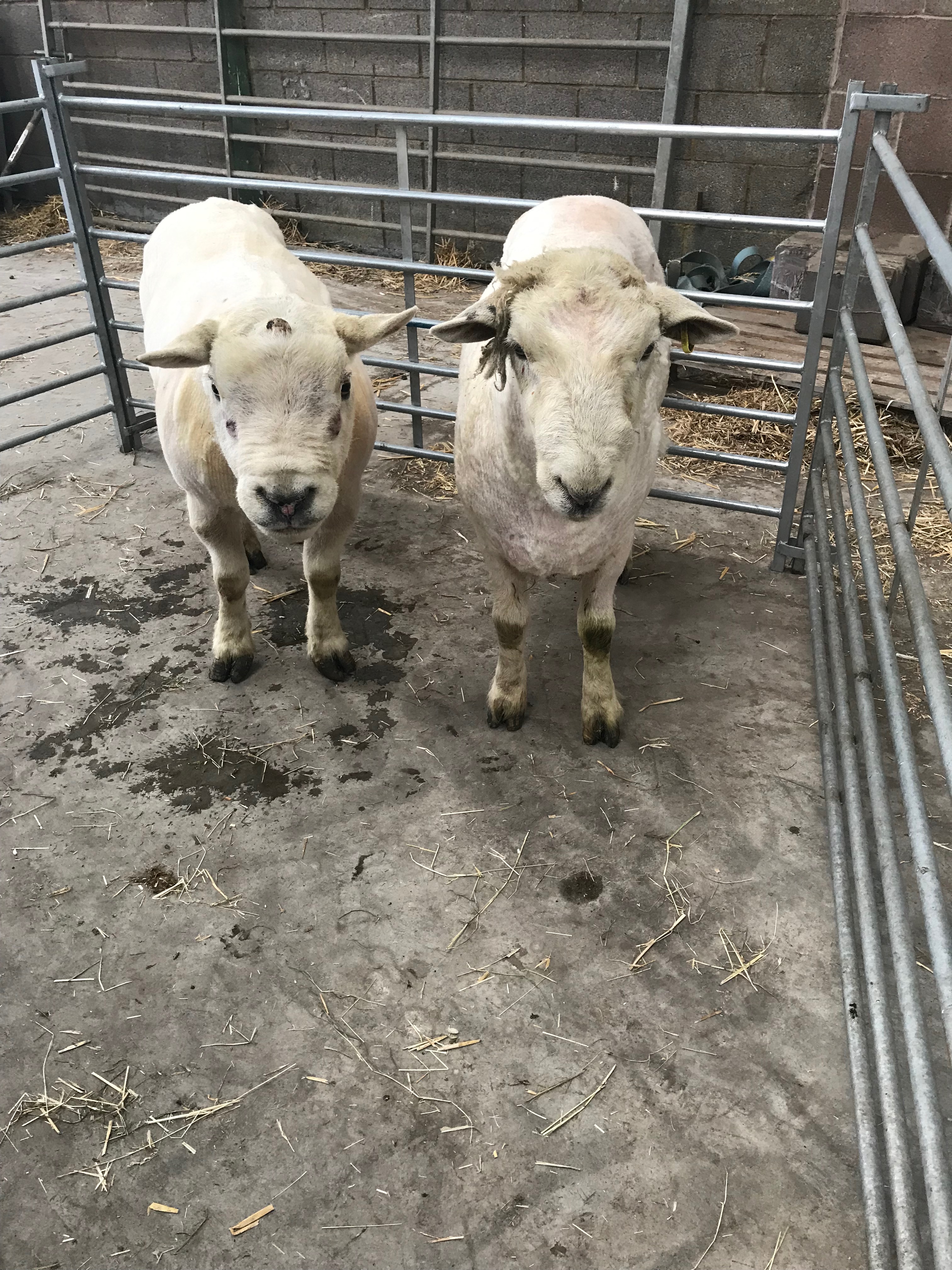 You might also like Why Sheep Get Sheared.