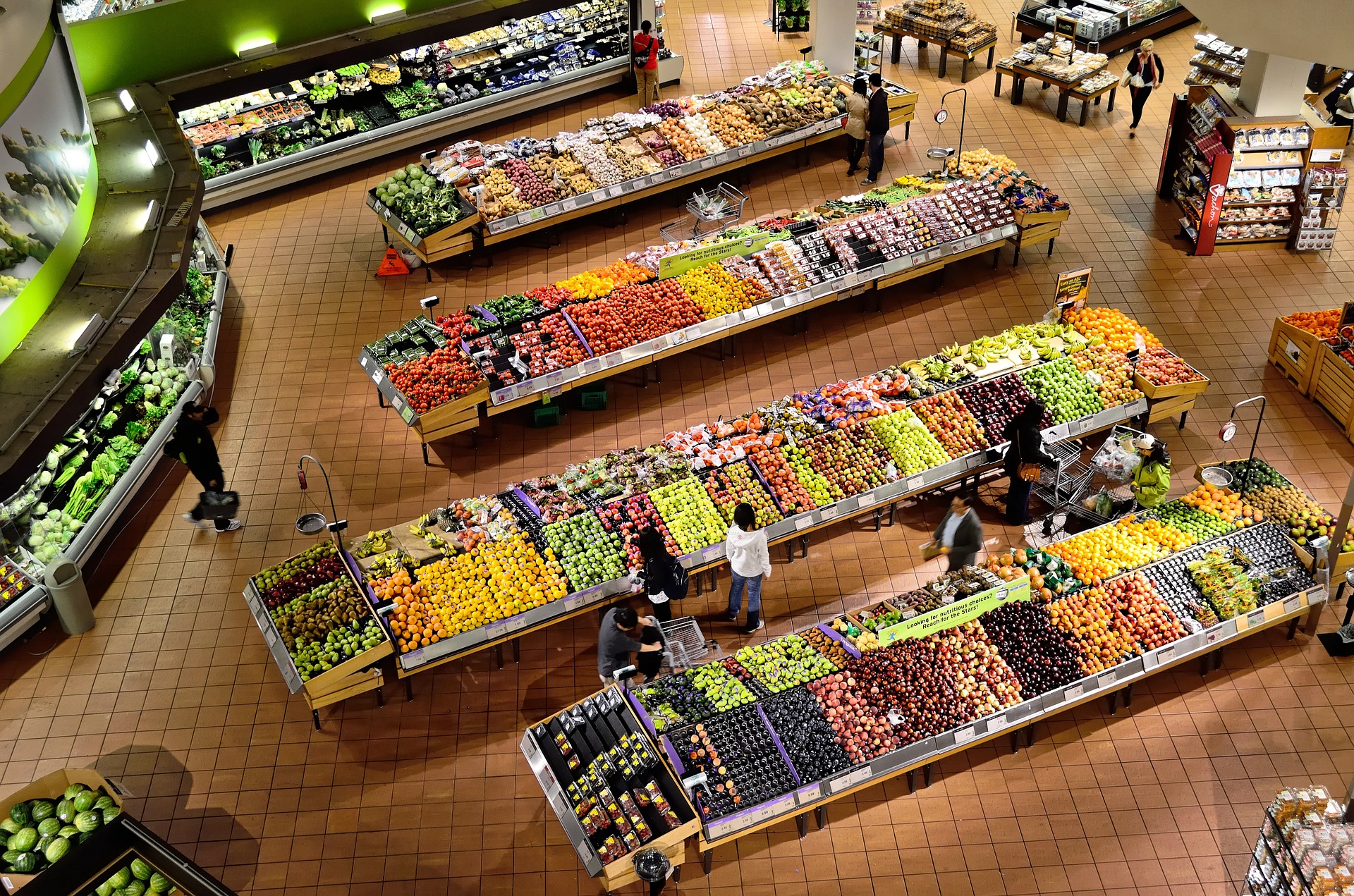 When we talk about the "death of the high street", we often point the finger at the big online brands that dominate our choices as consumers. Grocery shopping, however, remains one of the few remaining bastions of physical retail, but within that comes another battle — between local traders and the big supermarkets.
It's undoubtedly a tough ask to survive as a small brick and mortar business in a world of blue-chip bulk buying and sales, but some are managing to thrive based on providing a different quality of product and experience to their larger counterparts.
The question is, which makes sense for you as a shopper, as there are pros and cons to both. Here, we look at the case for keeping your business local against taking it to the supermarkets.
The case for your local
Support local trade: If you have an interest in the welfare of your local economy and community business owners, it makes sense to show them support by offering your custom. Local traders provide a different type of product to the big supermarkets, support local suppliers, often create less waste and are contributing to many small town/high street revivals. If that stuff matters to you, go local.
A personal experience: While the likes of M&S and Waitrose may pride themselves on offering a more personalised and welcoming service to their big-name rivals, it still doesn't compare to the relationships small businesses can forge with their customers. If you value the retail experience – for example, a supplier who knows you by name and truly appreciates your business, keeping things local is your best bet.
A more refined product: Whether it's meat from the local farm or fruit sourced from just down the road, local businesses are true purveyors of local and domestic fresh produce. Prices might be a little higher, but they usually equate to a higher quality product across the board.
The case for the supermarket
Best for the budget: If you buy in bulk and sell in bulk, you can afford to reduce your margins to squeeze out the competition. Local traders cannot stand up to major supermarkets in terms of pricing because of this, so if your priority is managing your budget (as it is for many people), your weekly shop will be considerably cheaper from a major name.
An all-purpose solution: In a fast-moving world where convenience is everything, your supermarket provides an all-in-one solution which saves you traipsing around town to buy the different products you need. Of course, some people may enjoy a more leisurely wander around the local shops, but supermarkets are more efficiently tailored to our society's expectations of quick-fire shopping.
There's a clear line to be drawn in the local versus supermarket debate. Simply put, if you value customer experience, product quality and community welfare above saving money and convenience, then you're best off with supporting your local retailers. 
However, with the costs of living remaining so high, not to mention a general customer base that wants to simplify the shopping experience as much as possible, it's no surprise that supermarkets remain the first choice for most UK shoppers.
*This is a collaborative post