It's that time of the month again to have a look at what the siblings have been up to the last month.
Even though they had only been in school for a few weeks before the Easter holidays began, I think they were all tired and in need of a break.
We are lambing so the mini shepherds have been helping out with that and the pet lambs have been cuddled within an inch of their lives.
The oldest boy especially loves animals (the baby is more machinery) so he has been in his element with the lambs.
The chicks have been a huge hit too and the youngest who isn't so keen on poultry has even been petting the chicks. They are so cute and fluffy so I am hoping his chicken fear might be waning a bit. I think it is the flapping which frightens him a bit.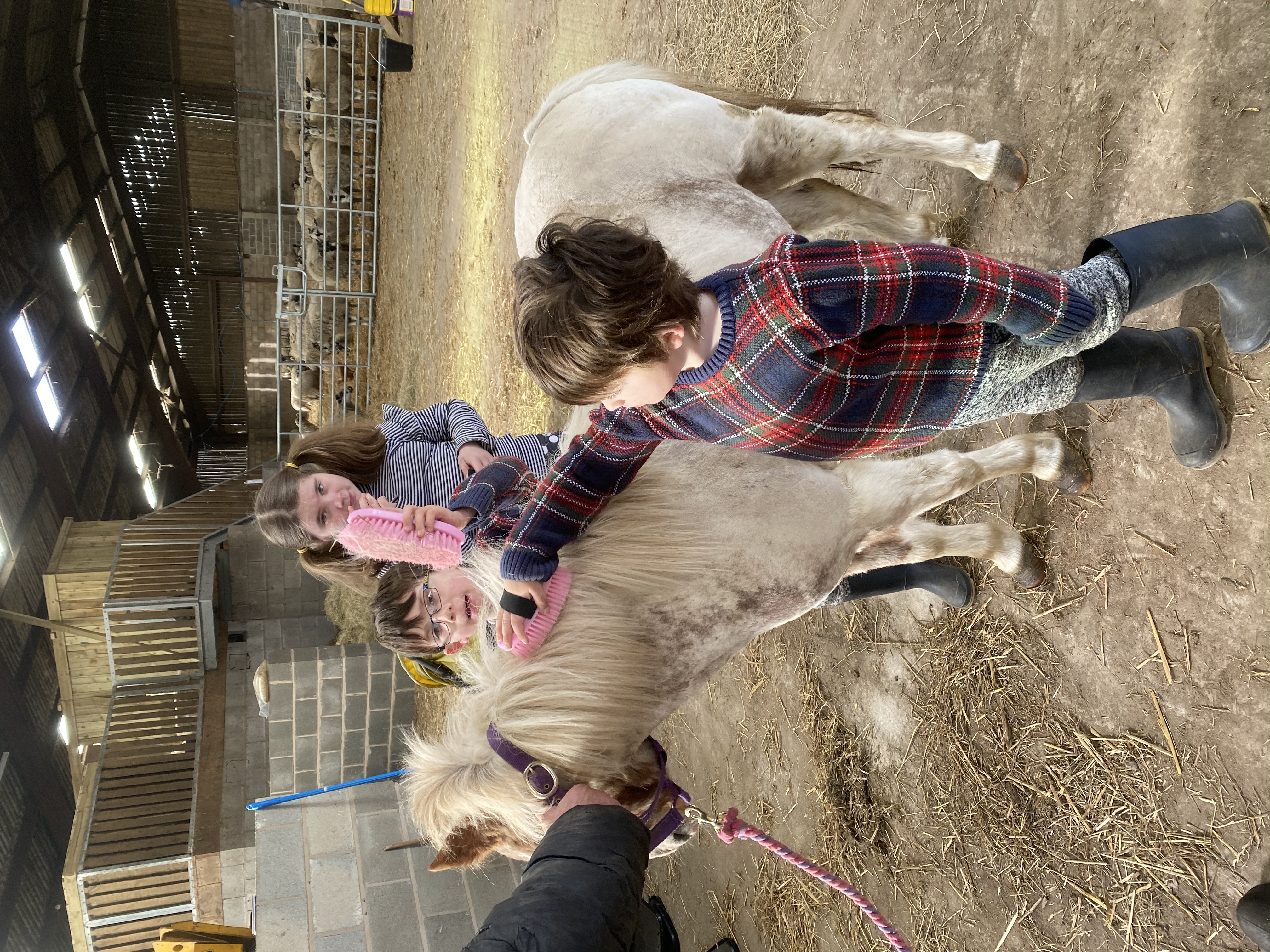 We had our annual Easter egg hunt around the farm which was lovely and, while it was on the cold side, there was glorious sunshine which makes everything seem better.
The rest of the Easter holidays has just seen us staying at home as we home become accustomed to. We have our daily routines of animal feeding, egg collecting, playing and a lot of gardening.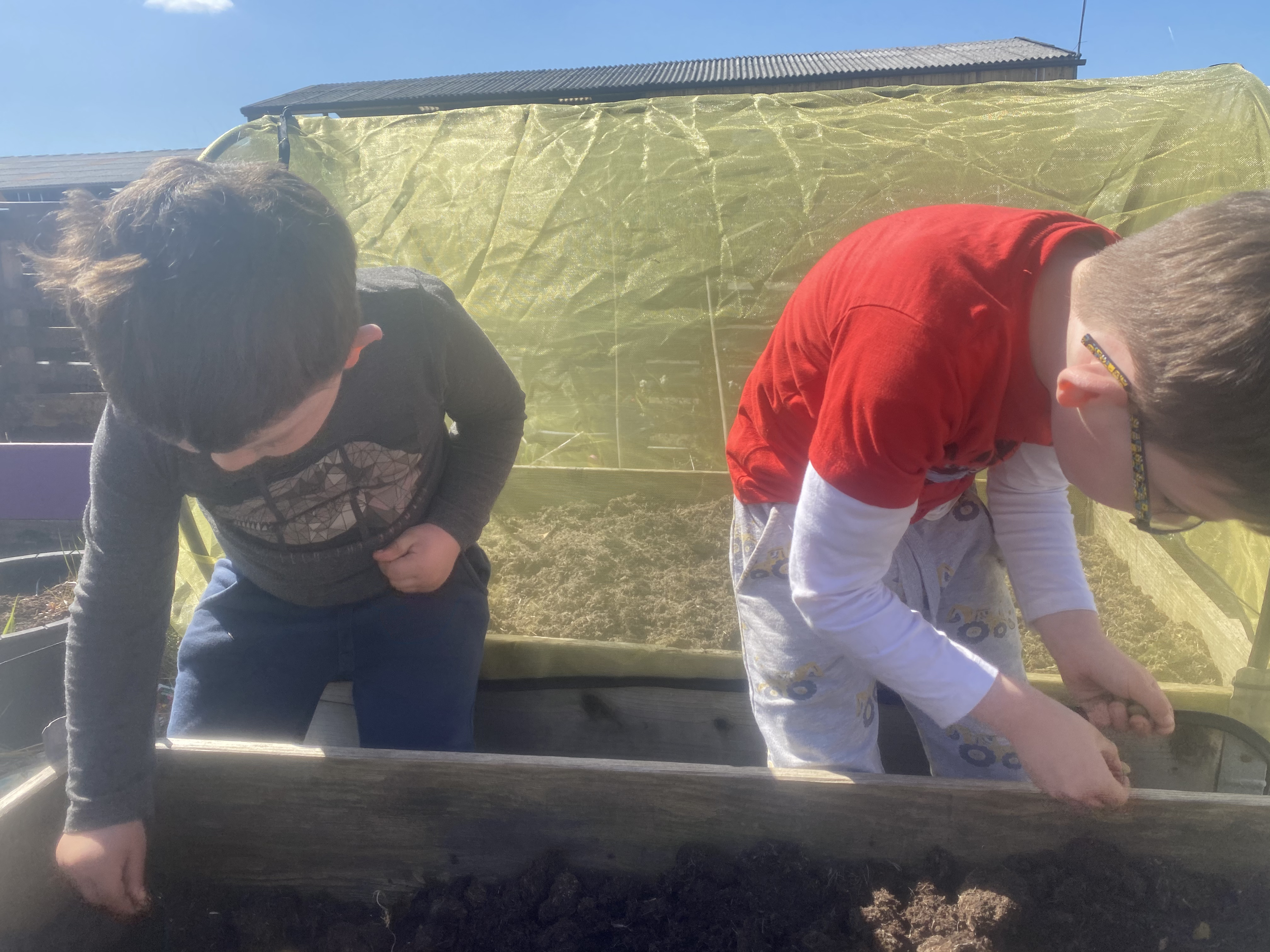 Over the last year it has felt as though we might never venture out again. I am sure we will but for now, it just feels nice to stay here and live simply.
As usual, my role as referee has been intertwined with moments of loveliness when they are all hugging and caring for each other but make no mistake, the rows can be savage.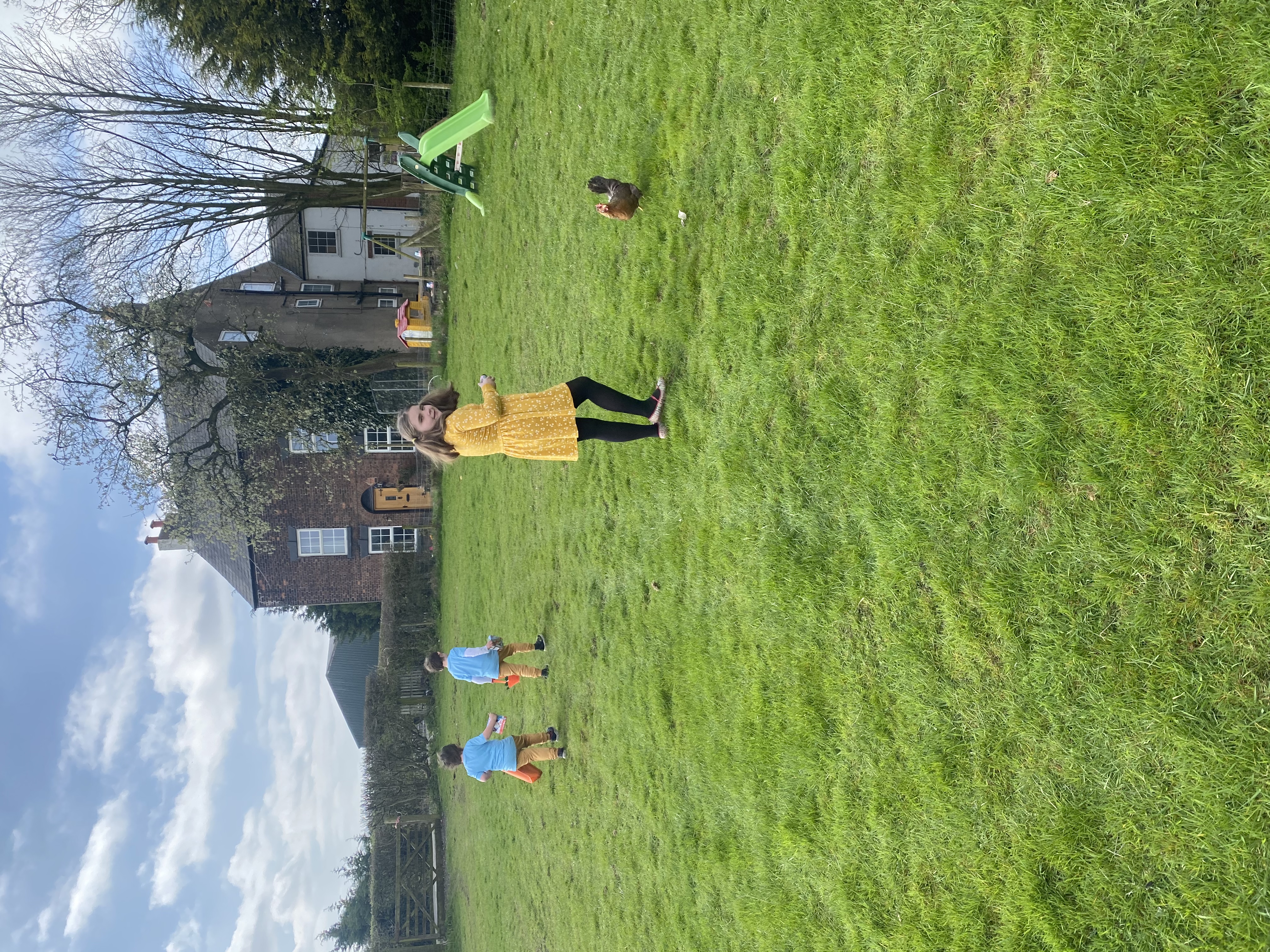 As an only child myself, the dynamics of my children's relationships intrigues me and I love watching them play together.