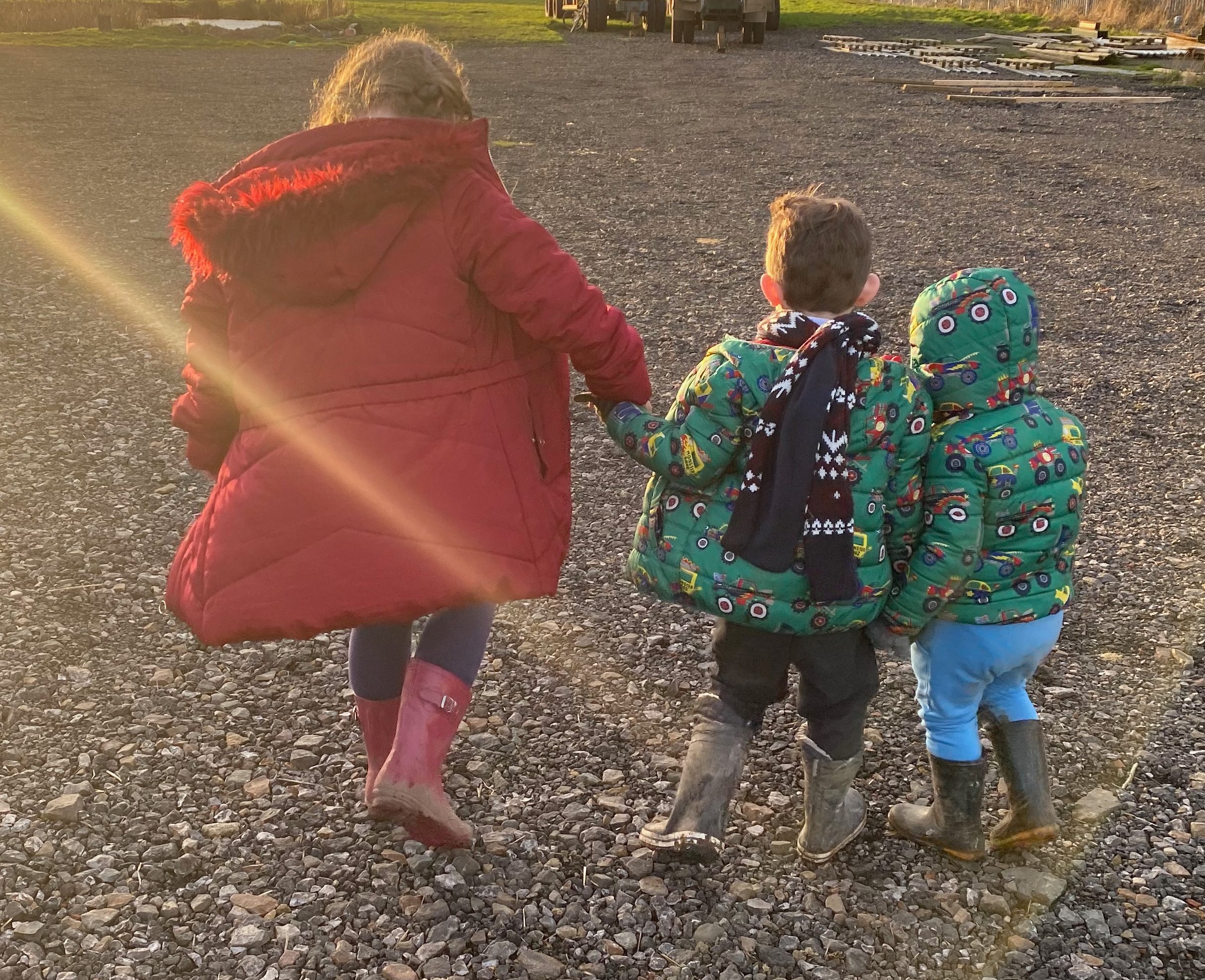 If last month's siblings was about Christmas, this month was all about birthdays. We have had two.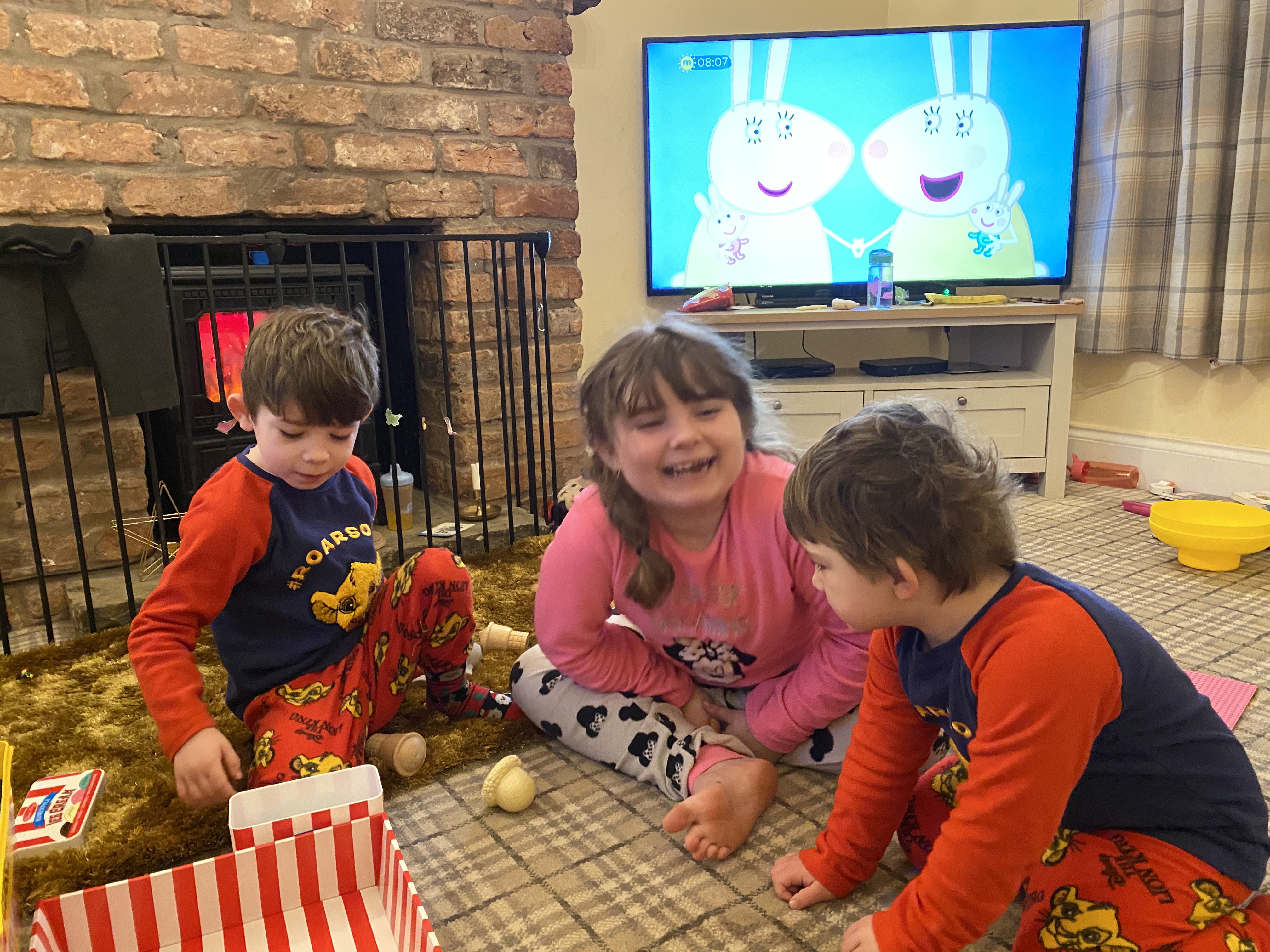 The eldest turned nine and we had a lovely time celebrating with family and friends. She loves a buffet (I don't know who she gets that off) and the evening of her birthday, we took her to a Chinese buffet and they all really enjoyed themselves.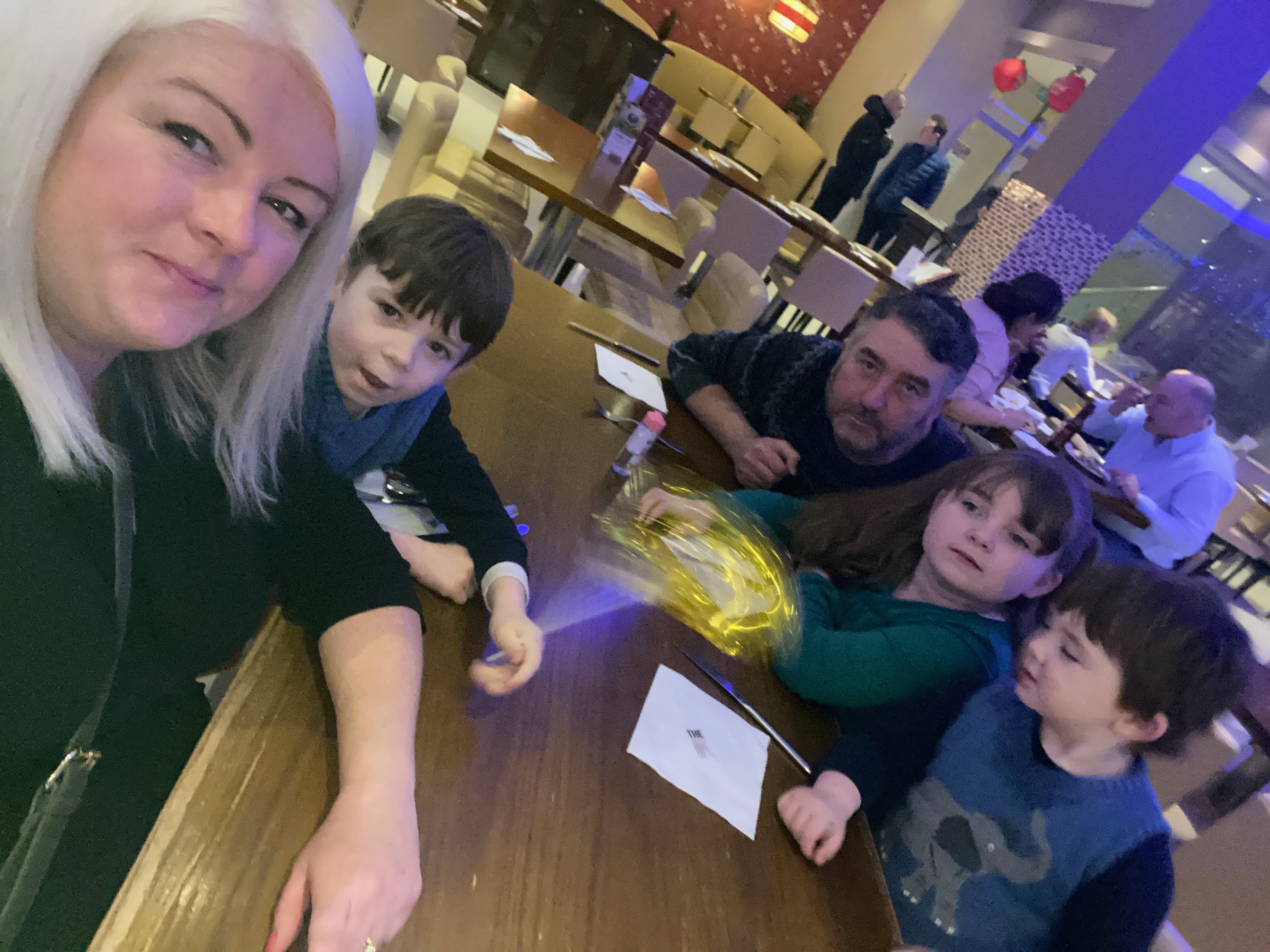 Ten days later, it was the turn of G to turn five and he milked his birthday for a good fortnight which was hilarious.
We threw him a Shaun the Sheep themed party and he had a great time with all of his friends, celebrating.
It has been absolutely freezing this month so when there has been a break in the torrential rain, we have been running outside to make the most of it.
The boys got quad bikes for their birthdays and they have been well and truly a success. They have been out in all weathers on them and I do thank my lucky stars that we have barns that the kids can play in when the weather really is too bad.
They always seem to find something interesting to investigate or some imaginative game to play. I find it really entertaining to watch. It's definitely better than most TV shows.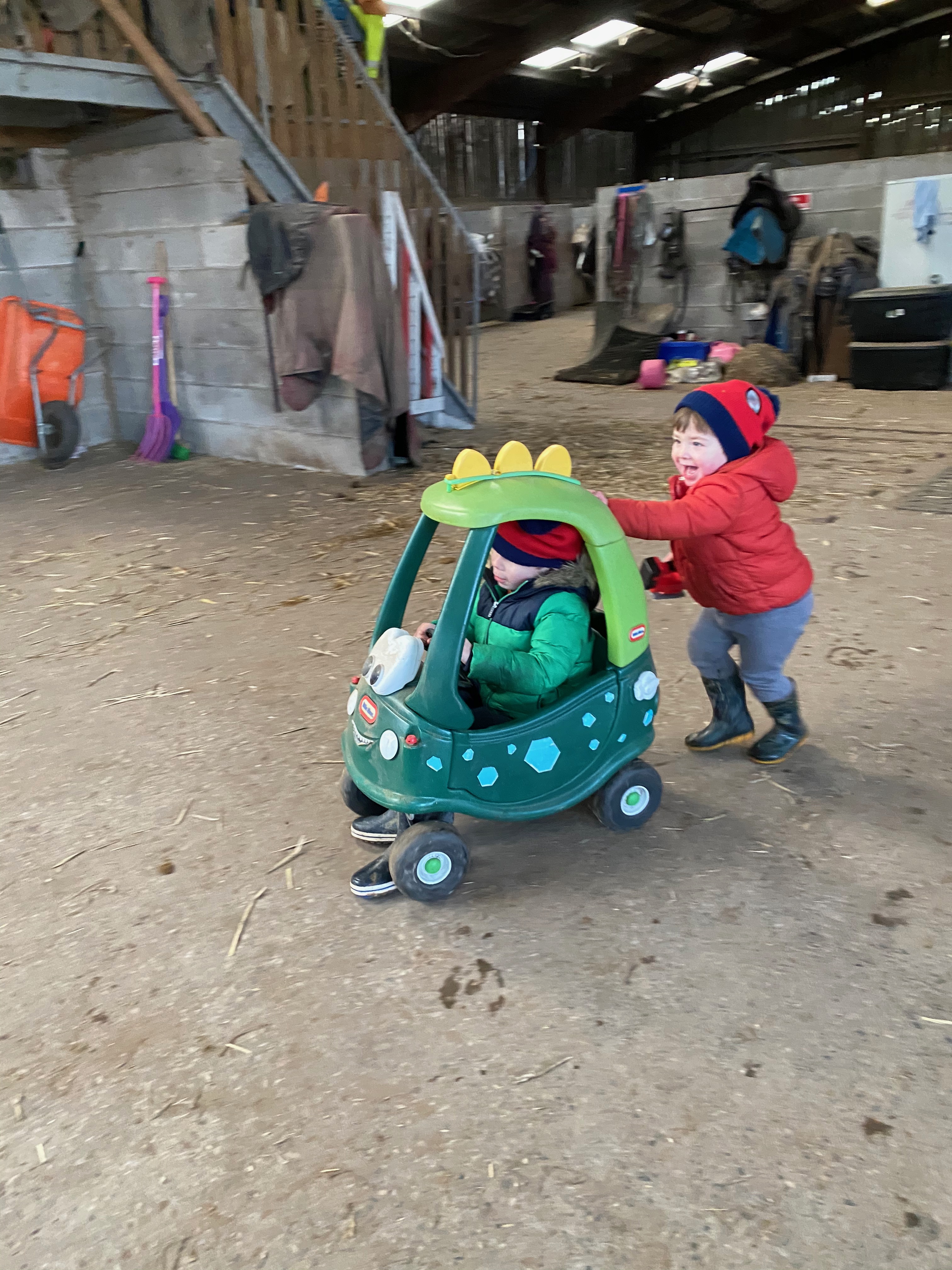 This half term since Christmas seems to have gone on for ages and they are all tired. So I end this month's post looking forward to our week off together so they can all recharge and be ready for any adventures we might get to go on.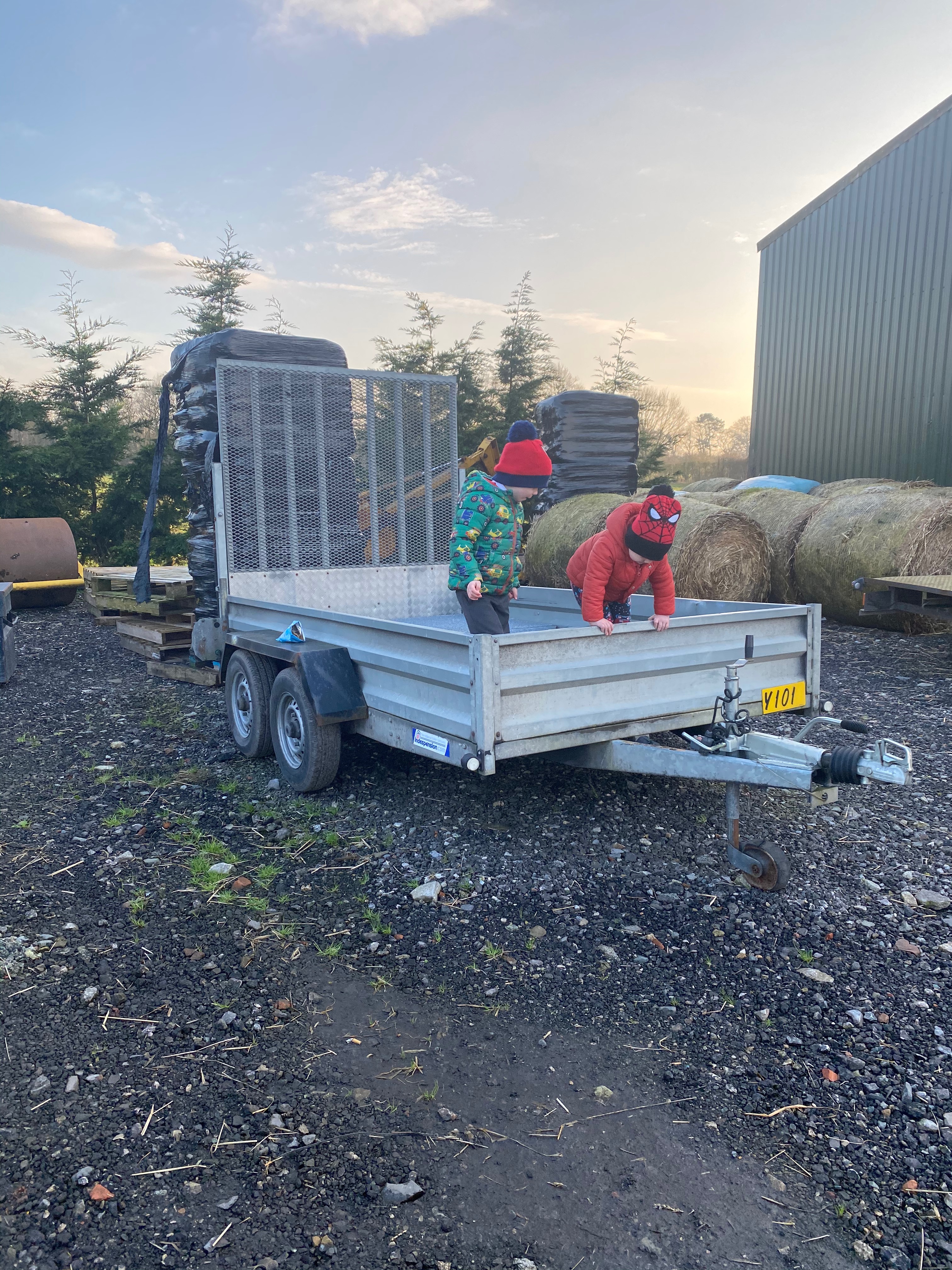 In the next month we are also looking forward to the last of the children's birthdays for the year and I know he cannot wait for that. Isn't it funny that the birthdays fall into age order?
How is my baby almost three?