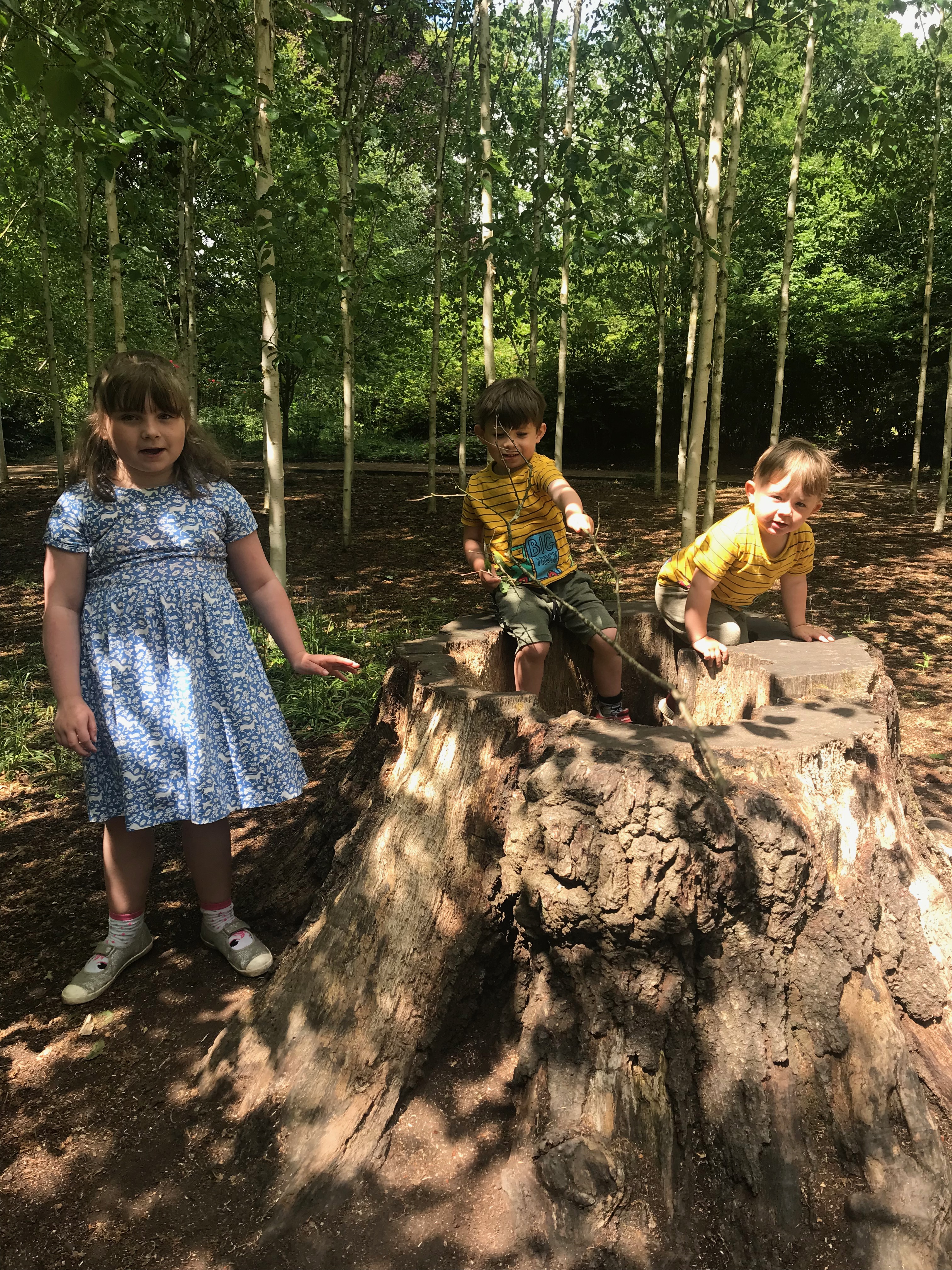 I always spend a little time before writing my sibling posts to look through my photos and I am actually shocked the month at how much we have packed in.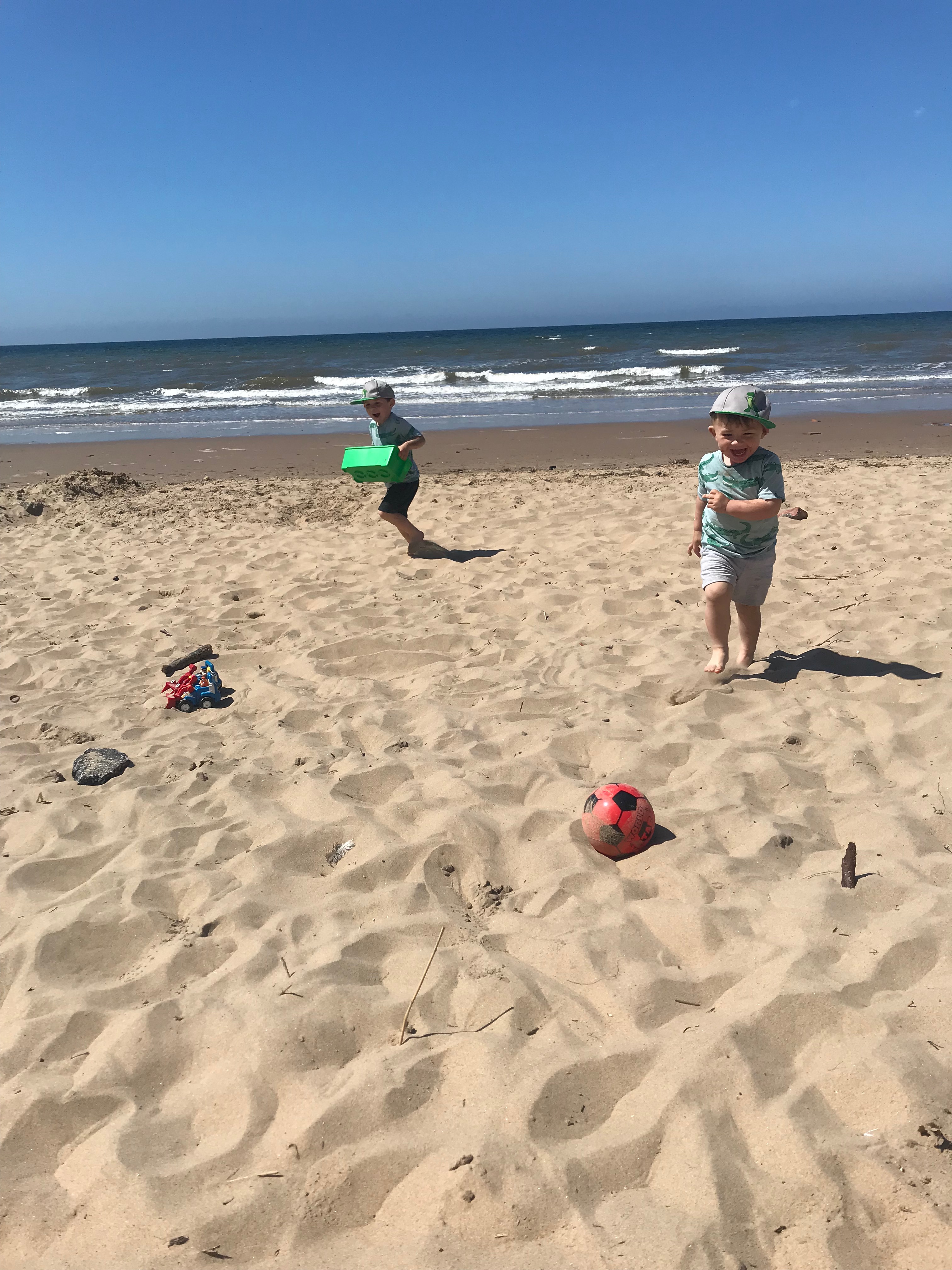 The week before the children finished for half term, I kept the middle child off nursery and took him and his little brother to the beach at Formby.
It really was lovely. The beach was relatively quiet and the boys took their farm animals and tractors with them and had a great time playing, digging and paddling. With G starting school in September, I figured this is probably one of the last times I can do something fun on a school day without getting into trouble so we totally made the most of it.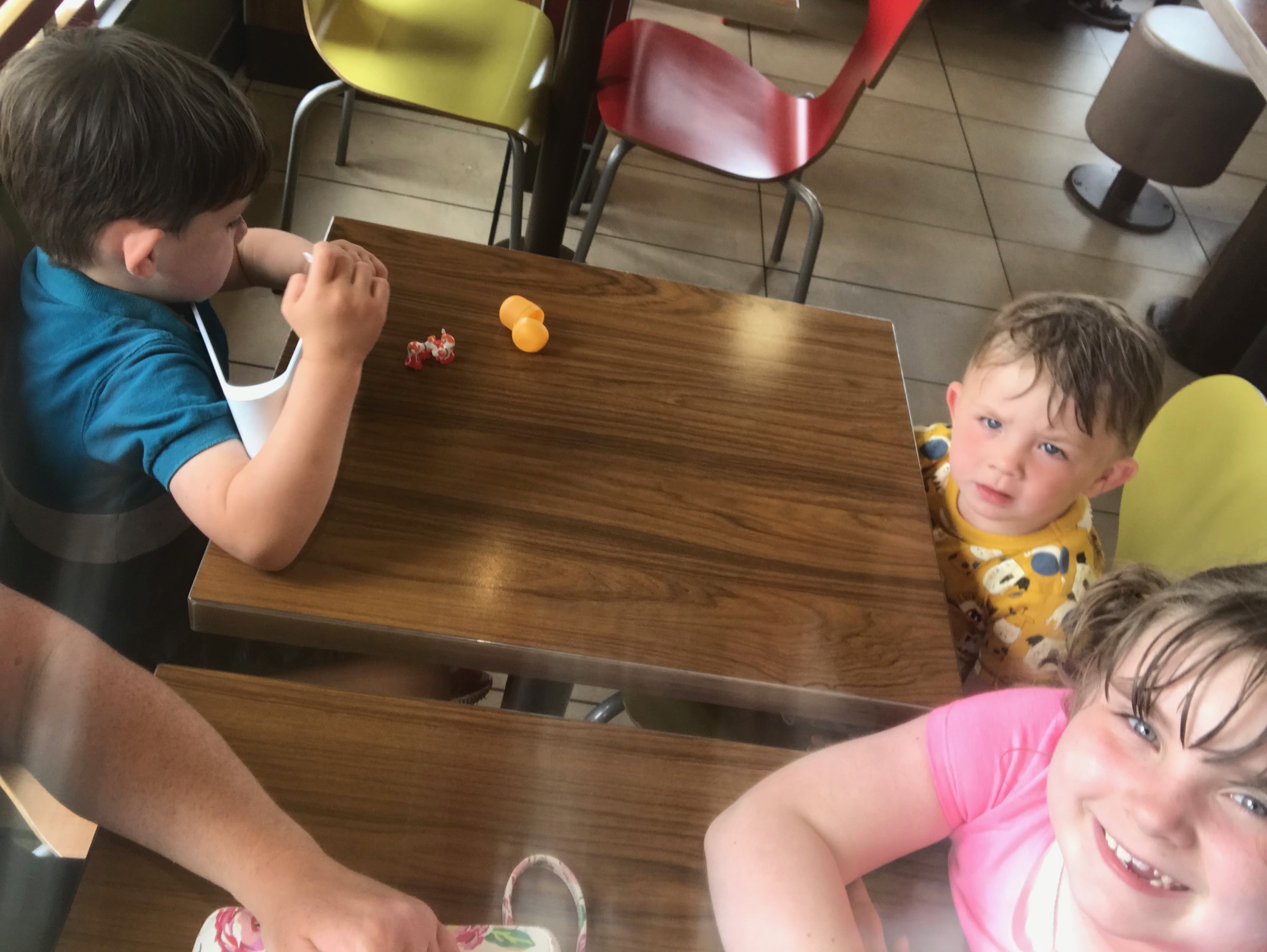 They all finished for half term and, on the Saturday I took them to Splash Land at Gulliver's World in Warrington. I was quite impressed with myself taking three non-swimmers on my own but, after the initial shock at the noise in there, they all settled down and had a great time. No photos were taken inside but they enjoyed a Happy Meal afterwards and I managed to get a photo there.
A couple of days later, the farmer graced us with his presence and we headed off to Farmer Ted's in Ormskirk. There is a new Shaun the Sheep area and, with three massive Shaun fans, I had high hopes. Unfortunately none of my children are very enamoured with large, moving costumes and I only got a photo with two out of the three with the sheep himself and even then, it was forced.
They actually had a fantastic time but just not so much with the character.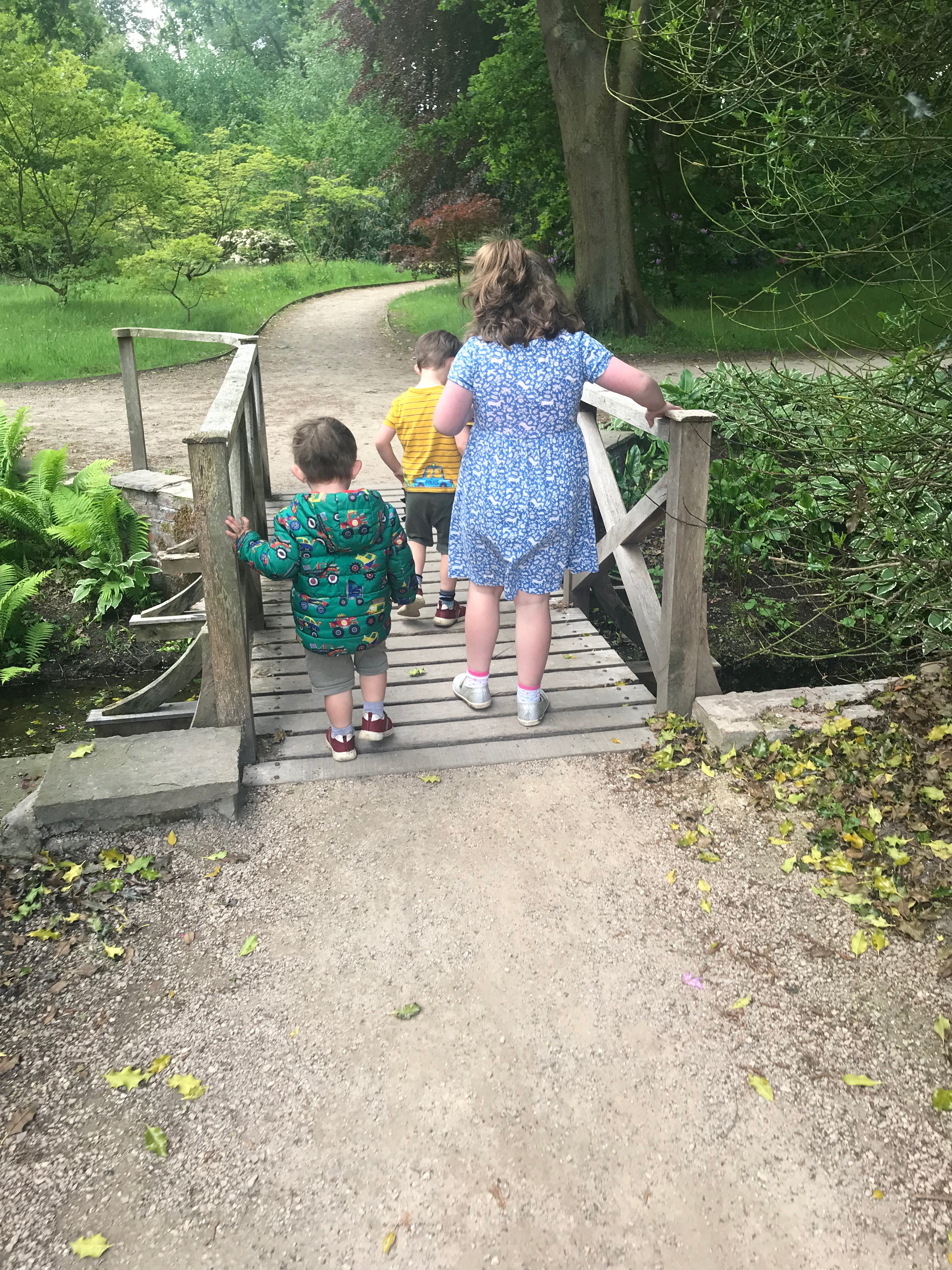 Our National Trust membership came in handy again as we journeyed to Dunham Massey again for a picnic, a leisurely stroll and a spot of deer stalking.
At home we have enjoyed plenty of farm time and the tuff spot has been dusted off and washed down for a whole summer of fun.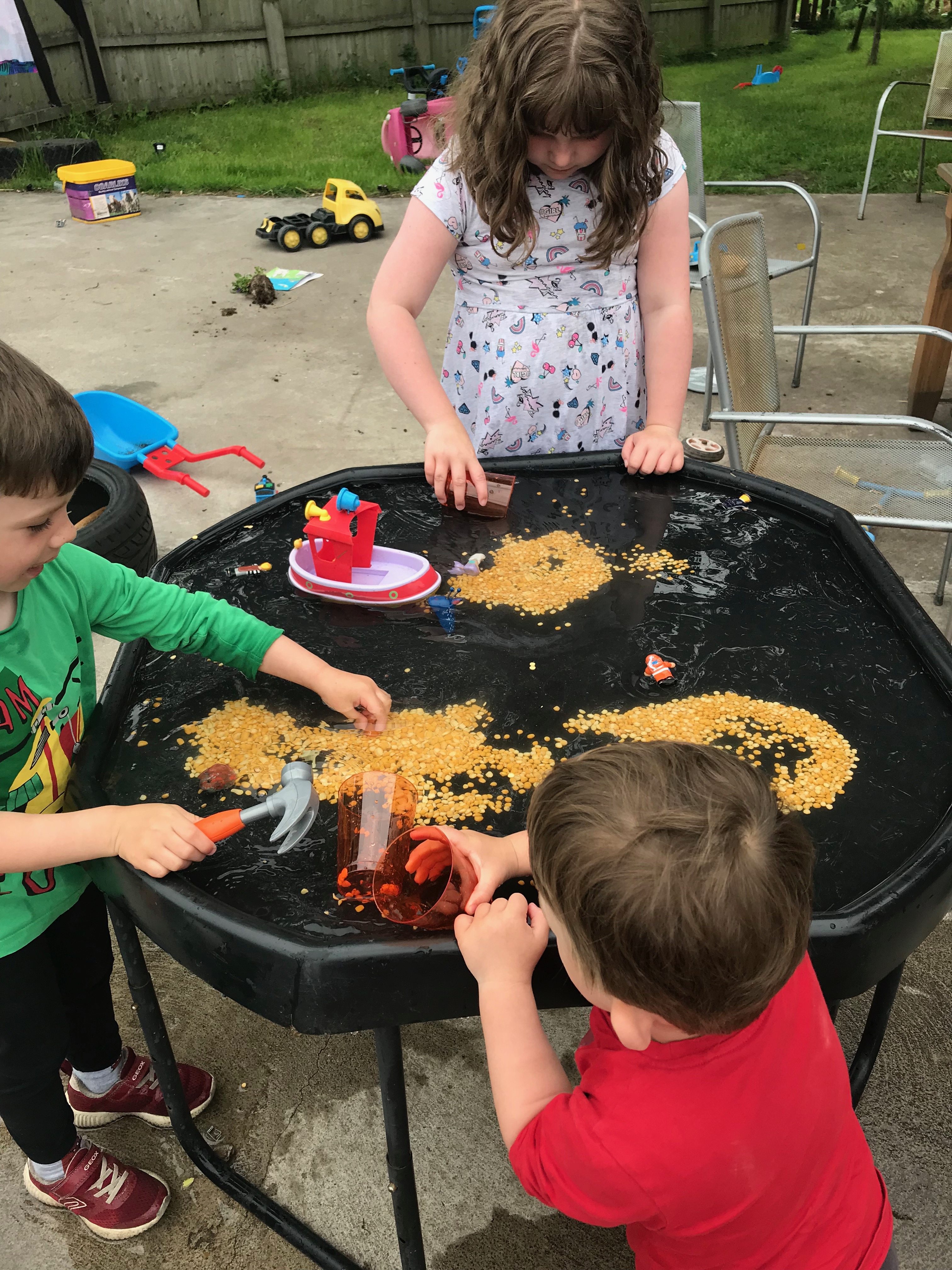 There has been some really sweet moment with the siblings this month. Some I have captured, some I have not but all in all, they have really enjoyed each others company which is the best feeling for me. These moments come and go on a constantly moving Ferris wheel but for now, it is all good.
The children enjoy going to our local park but, thanks to Peppa Pig, they call it the playground which always makes me laugh to myself.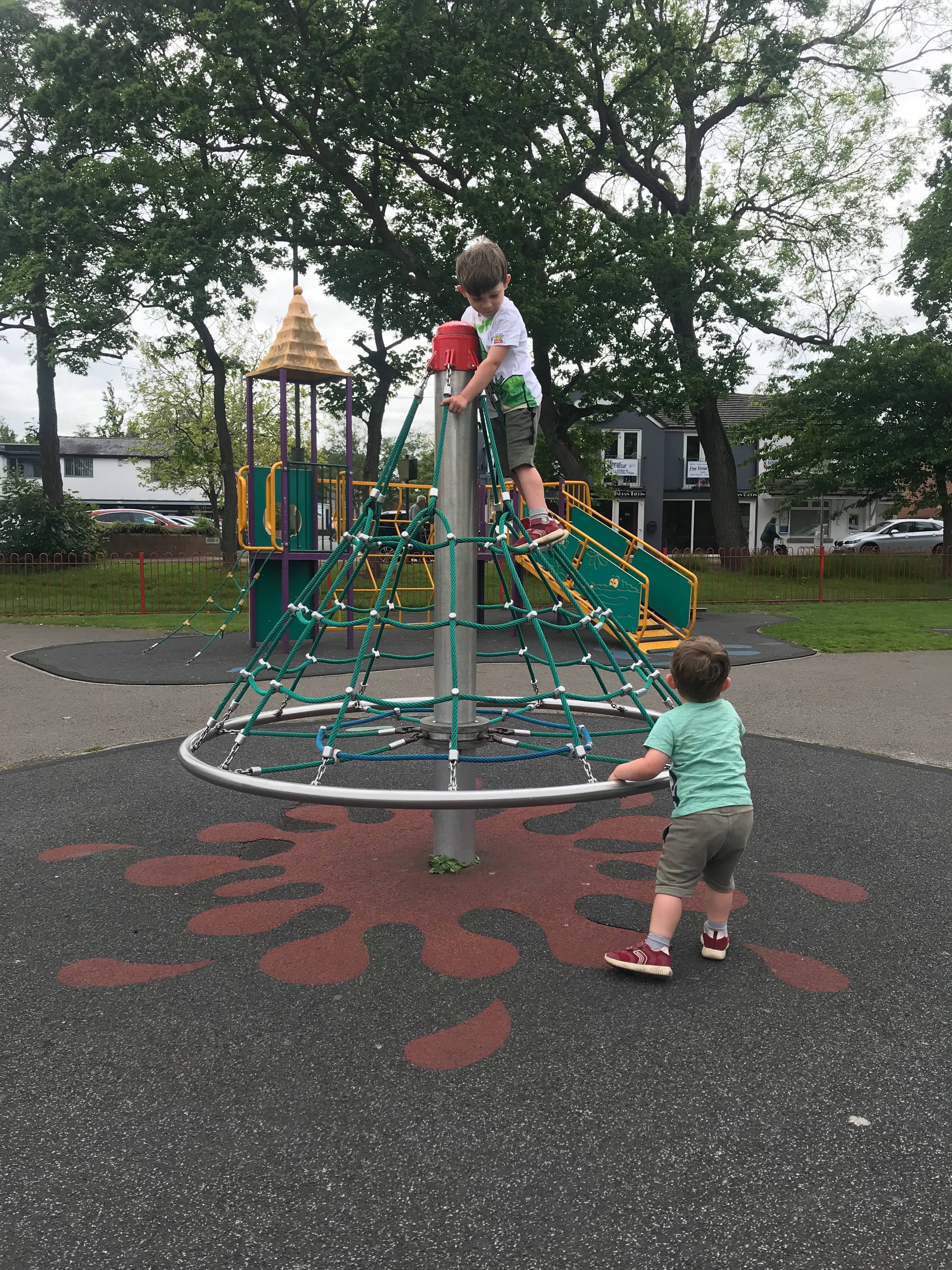 Last weekend was a busy one with sheep shearing on the Saturday and Open Farm Sunday the day after but as a family, we seem to thrive on the adrenalin of busy times and, as it is with farming there is a lot more of that to come.