I almost missed my Siblings post this month. I know I say it every month but it really has flown.
We are seven months into our siblings team of three and their relationships change on a daily basis.
Having Boo at school and the boys at home means I usually have more photos of the two youngest but weekends and after school is no less fun so I do try to catch up then.
Boo has really fallen in love with her youngest brother this month. She relishes in helping with him now-much more than she did with G.
She cuddles him, is pleased to see him and has even fed him his dinner a few times.
I wonder whether it may change when he too takes all of her toys off her.
Boo and G also play great together and it does amuse me still when they have their little sibling scraps. They happen most at the dinner table or when they have to sit right next to each other when we go out as five in the car.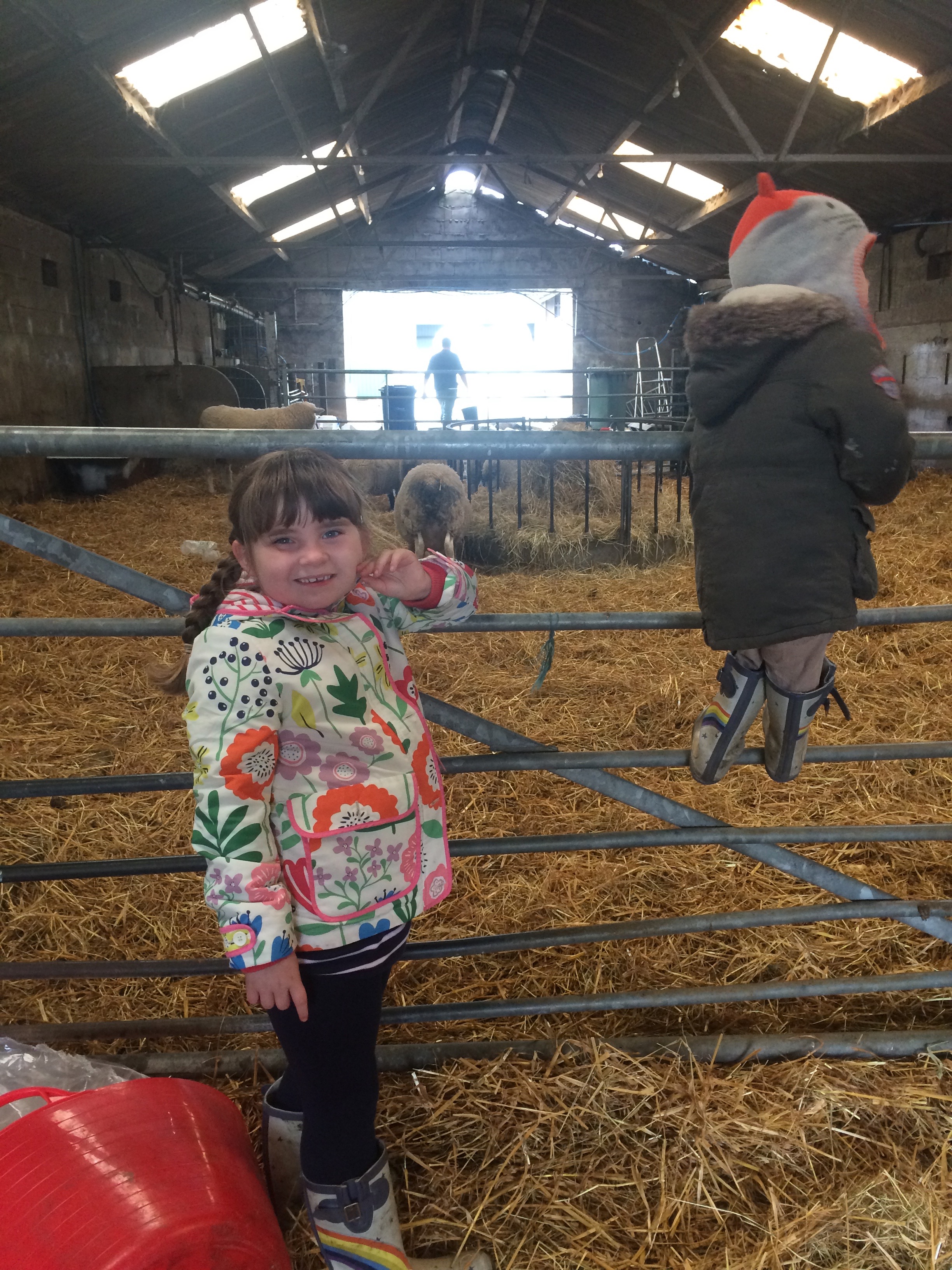 The boys still have a strained relationship. I am so hopeful that when the baby can play more, G might like him more.
He is still poking him quite a lot and spends most of his time tweaking his ear.
There are cute moments but it is Boo and the baby who seem closer at the moment.
May be it's a three thing and the dynamics will change all the time.
I put the baby seat back on our swing seat so Baby J has had his first try on a swing which he adored. I love pictures of the children on the swings (I have hundreds).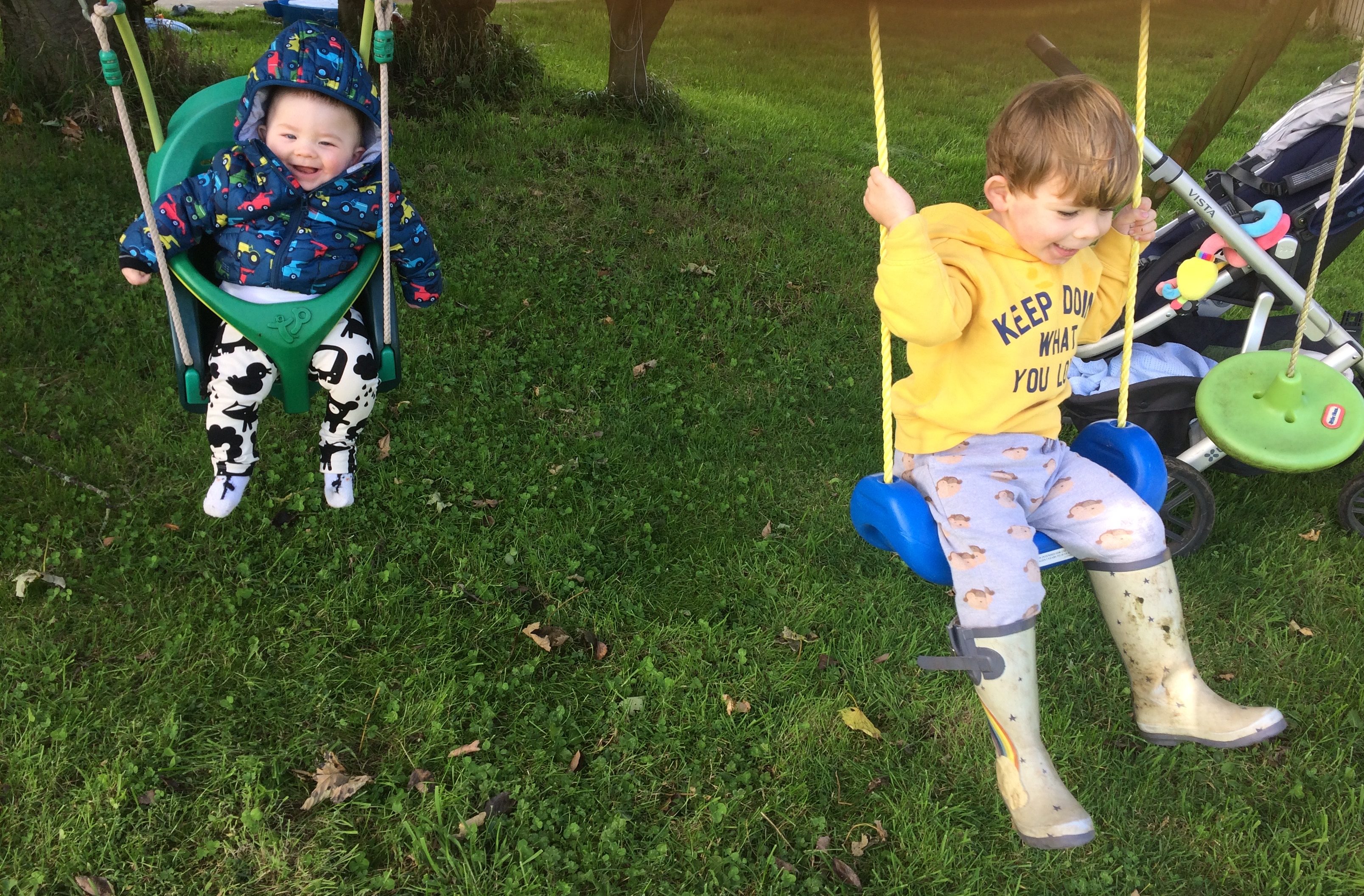 My favourite photos of the month though are in matching sheep cardigans.
I ordered them at the beginning of the year and forgot all about them until the lovely lady who knitted them sent me a message to say they were ready.
It was a slightly warm day when I put them all in them but I couldn't contain myself any longer and, with sheep in the barn, it was the perfect place to get some photos.
Getting all three to look at the camera, let alone smile, is still a job in itself but I am pleased and I absolutely love the cameras.
I am hoping for some more nice weather in the months ahead for some more autumn outdoors fun.